Academic Bowl Club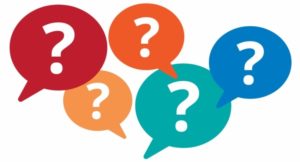 A 1933 movie subtitled "Skull Island" featured what giant ape who climbed the Empire State Building?
What city was founded by the twin brother of Remus?
What German submarines were used during World War I, most notably in the sinking of the Lusitania?
Facts, Formulas, Figures. Some kids love absorbing information from reading and current events. Some love the competition of testing their knowledge. Compass has an Academic Bowl Club (ABC) just for them! Kids who love trivia will get together each week to test their knowledge, challenge each other, and practice together as they prepare for area quiz bowls.
About
Each week, the Academic Bowl Club will divide into teams and participate in mock quiz bowls to test their knowledge and build their confidence. The ABC is structured around the National Academic Quiz Tournaments (NAQT) and the International Academic Competitions (IAC). Quiz bowl is a competition in which two student teams face off to answer questions from a variety of areas including history, literature, science, fine arts, current events, popular culture, sports, and more. Quiz bowls use a buzzer system which adds anticipation and excitement to the competition. Bowls also have the challenge of toss-up and bonus questions. Club activities will also prepare members for academic bees (individual events.) View sample quiz bowl questions to see if the difficulty is right for your child!
Membership
Club members must be homeschooled students in 4th-8th grade*. Grade* is defined by student's age-based enrollment if he/she were in traditional school without acceleration, grade skipping, or delayed entry.
Eligibility
Members must be enrolled Compass students to participate in regional quiz bowls. Members must maintain their Compass enrollment throughout quiz bowl competition year.
Non-Compass homeschooled students are welcome to participate in the Academic Bowl Club. Non-Compass students may be asked to provide evidence of good standing as homeschoolers with their county's current year acknowledgement/receipt of Notice of Intent and Evidence of Progress. Non-Compass students may not be eligible for some team competitions but can use the club experience to prepare for individual (bee) events.
Meetings
Club members will meet at Compass on Wednesdays from 4:00 pm- 4:55 pm beginning September 18. The team will occasionally stay until 5:15-5:20 to practice focused subjects with guest instructors/experts.
Competitions
ABC club members will compete in regional quiz bowls. The tentative competition schedule is:
Burleigh Manor Middle School Invitational (November 16, 2019)
Thomas Jefferson Middle School Tournament (January 25, 2019)
Capital Region History Bee and Bowl (March 1, 2020)
In each of the above competitions, ABC members will compete as a team in a single age group (generally 8th grade and below).
ABC members will also have the opportunity to qualify for the IAC Baltimore Regional Finals (March 28- 9, 2020), which is a tournament of individual events (bees) in history, science, and academic categories. Here, students will compete in the following categories: 5th grade and younger, 6th grade, 7th grade, and 8th grade. From Regional Finals, students may qualify for national events in Chicago (June 2020) which includes both bees and bowls.
Join
Sign up for the Academic Bowl Club through the Compass Store. There is a membership fee to cover team registration fees for area competitions and some team supplies. The membership fee for non-Compass students includes an additional activity and facility fee. If the team decides to participate in additional competitions, advances to finals or nationals, or individuals compete in bees, participants will incur additional registration fees.
(answers: Kong Kong, Rome, U-boats)