Rentals
The Compass facilities are available for community rentals. They are centrally located in Herndon, VA, convenient to the Dulles Toll Road, Fairfax County Parkway, Herndon Parkway, and the new Herndon station on the Silver line of the Metro. Compass facilities are new interior construction (2020 and 2021), designed to be light, bright, flexible, and uncluttered. While in use predominantly from 10am-4pm, Monday through Friday for daytime educational programs, the facility sits ready for your one time, ongoing, or occasional activities in the early mornings, evenings, or weekends. Compass rental rates are lower than that of similar community and recreation center spaces in the area, and discounts are offered for long-term rentals, full suite rentals, recurring rentals, and rentals by enrolled Compass families or current instructors.
Permitted Uses:
Examples of permitted rental activities include: Small group classes, tutoring, training, instructional activities, test prep programs, language schools, lectures, film-viewing, adult education, children's programs, music lessons, academic teams, meetings of civic or service organizations, board meetings, arts/crafting workshops, church services, and children's parties/celebrations. In addition, small music recitals, exercise, yoga, dance, theater activities, or small church services can be accommodated in the Activity Room. If you don't see your activity on this list, please ask.
Available Rooms:
Room Details: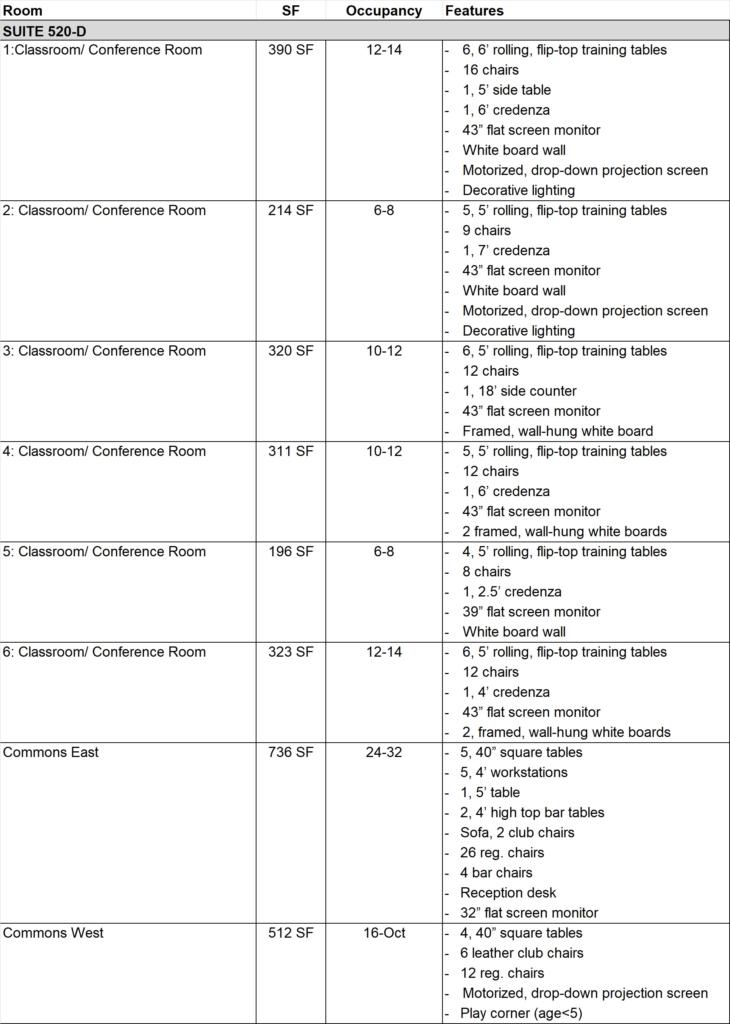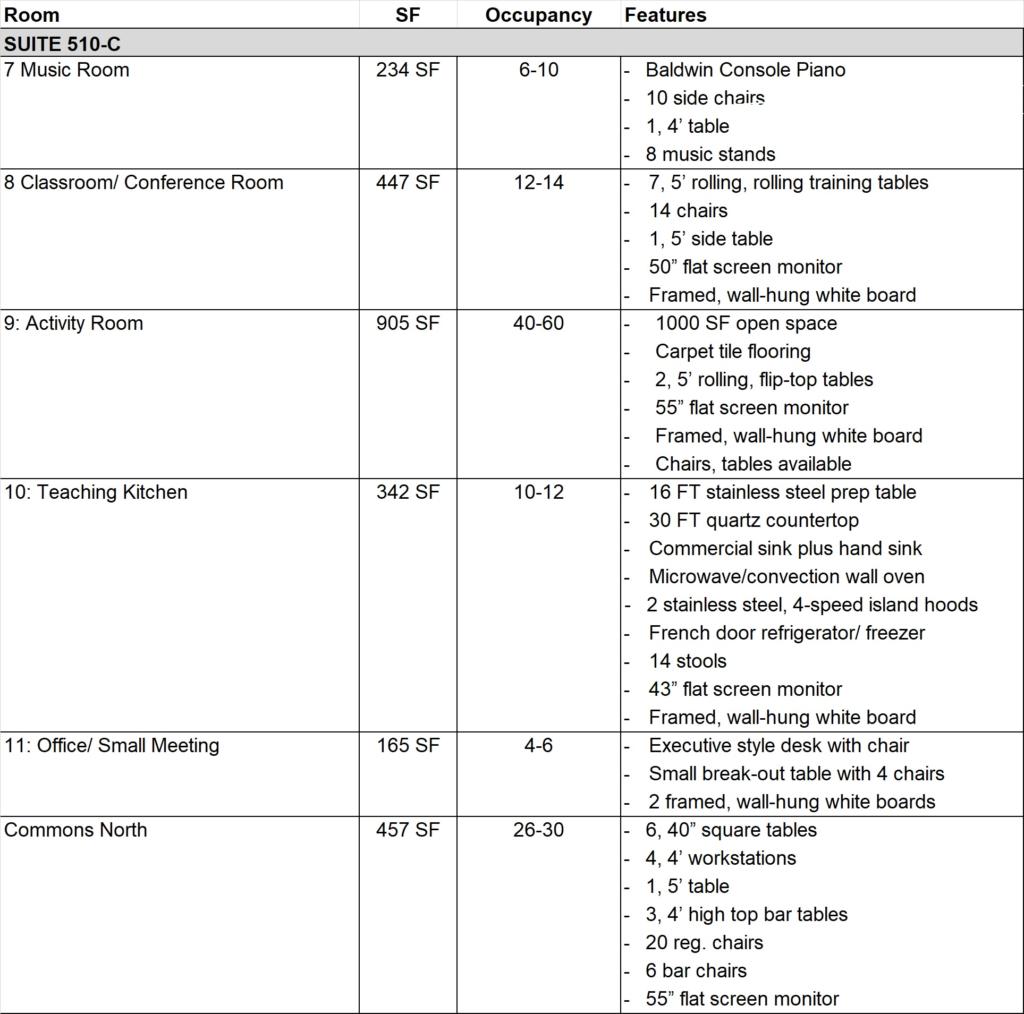 The following additional furnishings and equipment are available for rent in conjunction with facilities rentals:
8' folding tables (7 avail.)
6' folding tables (3 avail.)
Additional chairs (60 avail.)
Booster seats (7 avail.)
Table-top podium
Laptop
Projector
Laptop/projector tripod (3 avail)
Video camera + wireless speaker/mic for hybrid meetings/classes
Wireless microphone
Bluetooth speakers (2 avail.)
HDMI adapter or XL HDMI cords
Tabletop easel (3 avail.)
Floor easel (2 avail.)
Music stands (8 avail.)
Extension cords or power strips (12 avail.)
Portable box fan (2 avail.)
Tablecloths for 40" square, 5' oblong, 6' oblong, or 8' oblong
In summer 2023, Compass will be expanding Suite D to add additional conference rooms, meeting space, and private offices. Ensuite restrooms are available in both buildings, and wi-fi is provided throughout the space.
Contact Compass for a sample Rental Agreement. To schedule a tour or get clarification on details not listed here, email: rentals@compassclasses.com