About
Compass Classes were created to meet the growing demand for excellent homeschool classes.
History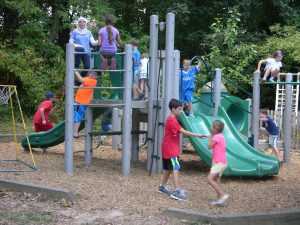 Compass was founded in 2012 by a homeschool parent for her own homeschooled children and other area homeschoolers. The concept for Compass grew from the desire for creative, innovative, and interactive classes for homeschooled students with the consistency and quality provided by paid, professional instructors and a dedicated administrative staff. Despite its size today, the bulk of planning, hiring, contracting, marketing, designing curriculum, scheduling, accounting, and event planning for Compass is still done by a homeschool parent from a basement home office!
Compass did not begin small and opened its doors in September 2012 with 165 students from 95 families and 21 classes. In 2017, Compass celebrated its 5th anniversary and prepared to start a sixth year with over 430 students from 260 families and 104 classes! The growth in the organization has been incremental and strategic so the program could maintain the same consistency and quality opportunities.
Flexibility
From the onset, the Compass founder wanted others to have the same flexibility that she wanted as a homeschool parent: the ability to mix and match classes as kids' needs and interests changed and short class durations (quarters) so no one felt "locked into" a year long commitment. From the beginning, families have been welcome to take one class, take a full day of classes, come one quarter, take the next quarter off, or dig in and join us for a full year! Furthermore, the two-to-three year suggested grade ranges on classes and flexible placement policy (up or down a year from the suggested range) enable families with advanced students to get the academic acceleration they desire, while students who have weaker areas can receive the support they need.
"

Thank

you

for all that

you

do to make this such a great learning environment!" - K.T. (Oak Hill, VA)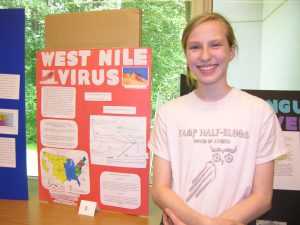 Classes Became a Community
While Compass began as a collection of classes, it has evolved into a central hub and important social network for the local  homeschooling community. Each year, new opportunities and events have been added at Compass to enhance the lives of our homeschooled kids and to provide similar opportunities to those found in traditional school settings. In a typical year, Compass hosts academic clubs and contests such as a math club, spelling club, National Geographic Bee, junior spelling bee, senior Scripps Spelling Bee, a quads chess tournament, and a literary magazine. Compass organizes several fun annual activities such as school pictures in the fall, a winter talent and art showcase, Valentine's exchange, a spring marketplace for student goods, and a year-end field day and family picnic. Several resource sales are scheduled during the year to help homeschool parents including sales of Usborne books, Critical Thinking Company materials, and used curriculum, along with a free book swap and the offer of discounted student magazine subscriptions. On alternating years, Compass has hosted large family events such as a Homeschool Family Science Night/Science Fair and Medieval Festival. Finally, as the number of middle school and high school students has grown at Compass, additional opportunities such as teen parties, a chapter of Eta Sigma Alpha, the homeschool national honor society, and the President's Volunteer Service Award program have been introduced.
Our Families
Compass families come from near and far to take advantage of the classes and programs offered. Many families come from Fairfax, Loudoun, Prince William, and Arlington counties and the city of Alexandria, with others coming from as far as Fauquier and Stafford counties. Each year groups of families make the drive from Montgomery, Prince Georges, and Howard counties in Maryland, the District of Columbia, and West Virginia. Compass has had many military families from Andrews AFB, Joint Base Anacostia-Bolling, Joint Base Myer-Henderson Hall (Fort Myer), and Quantico Marine Base. Many families have recognized the benefit of accepting a longer commute to and from Compass in exchange for the convenience of having many classes all in one place, on one day, for kids from K- 12th grade.
Compass families represent a wide range of homeschooling philosophies, ethnic backgrounds, races, religious beliefs, and political affiliations. However, the accepting, supportive community creates a diverse environment where students welcome one another and parents network and share resources.
Today at Compass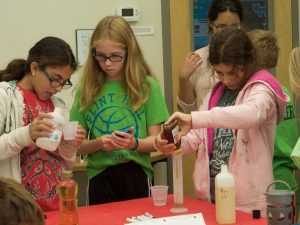 Compass is constantly growing and changing to meet the needs of the expanding homeschool community. In 2015, Compass began offering high school classes to serve our middle school students who were aging up but wanted to remain within the Compass community. In order to expand and accommodate high school students and many of their classes, Compass began to meet on Fridays. Today Compass offers more than forty classes for more than 150 high school students. Wednesdays are an all-community day where most everyone is on campus at some time, and Friday is a drop-off teens-only day where middle school and high school students have time to connect without the hustle and bustle of all of their parents and siblings. Compass is committed to continuing to innovate to offer innovative, out-of-the-box classes and programs, new opportunities for homeschoolers, and Compass is always welcome to your suggestions for what you would like to see!