Homeschool Girl Scout Troop 3327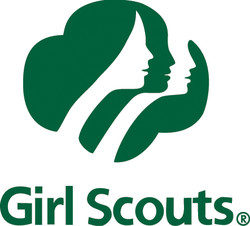 Compass hosts Homeschool Girl Scout Troop 3327, a large, multi-level troop for girls ages in K-12th grade. Homeschooled girls can take advantage of this fun, extracurricular opportunity right here at Compass, their own "school". Read below for more information.
About

Girl Scout Troop 3327 was started in September 2012 and has served dozens of homeschooled girls each year. The troop thrives with a unique, multi-level structure in which older girls serve as mentors to younger girls, and younger girls benefit from seeing what is available "down the road" as they progress through Girl Scouts. Girl Scouts was founded in 1912 in Savannah, GA and has been the premier leadership organization for girls for more than 100 years. More than 50 million women in 92 countries worldwide are alumnae of Girl Scouts including current and former astronauts, Congressional representatives, Senators, Secretaries of State, and leaders in academia, business, and industry. Additional information on the history and mission of Girl Scouts can be found on the organization's website. Girl Scouts provides opportunities for outdoor adventure, leadership, community service, badges, honors, and awards, along with friendships and socializing. 
Membership/Eligibility

Membership in Girl Scouts is open to girls ages 5-18 and adults ages 18+. Girls may attend any public school, private or parochial school, or be homeschooled. Enrollment in Compass classes is not a prerequisite of participation in this troop. Girl Scout level placement is determined by the grade a girl would be in if enrolled in traditional school without considering acceleration or other pacing unique to homeschooling. The levels include:

Daisies (kindergarten & 1st grade, minimum age 5)
Brownies (2nd & 3rd grade)
Juniors (4th & 5th grade)
Cadettes (6th-8th grade)
Seniors (9th-10th grade)
Ambassadors (11th-12th grade)

Troop 3327 has openings in all levels. The troop has always maintained an "open door" policy of not turning any Girl Scout away, as long as they have the adult volunteers to support the growing group. New Girl Scouts are welcome at any age, including teens/high school. No experience is necessary. Sister pairs/groups are welcome.
Meeting/Activity Schedule

Troop 3327 meets twice monthly on Thursdays, from 3:00 pm- 5:00 pm. Regular meetings are held at Compass on the first* Thursday of the month. Field trips/fun days at held in various locations around Northern Virginia on the third* Thursday of the month. At the monthly meeting, girls spend about 90 minutes in their level groups working on badges, projects, songs, or games, and 30 minutes in the all-level/all ages general meeting. (*Note: Girl Scout weeks may shift to accommodate holidays. See the complete troop calendar on the secure Shutterfly troop website.)

Occasionally, other Girl Scout opportunities such as badge workshops, special events, additional field trips, camping, or level-specific activities may be scheduled on a weekday evening or weekend. As with all Girl Scout activities, girls may are encouraged to participate when they can, but there is no attendance requirement.
Activities

Troop 3327 schedules at least one fun day or field trip each month. A partial list of prior activities includes:

Outdoor: horseback riding, park day (with snow cone truck), Ticonderoga Fall Festival, nature center, Roer's Zoofari, camping, camp fire cooking
Arts: Workhouse Arts Center, GMU theater tour, plays like "Annie" and Charlie Brown.
Adventure: Bowling, roller skating, mini golf, water park, indoor trampoline, ice skating, hayride
Tours: Airport, White House, Ben Lomond Historic Site, Stratford Hall and Fossil Hunt, Capitol & Governor's mansion in Richmond
Other: Children's Science Center, live animal encounter, cooking, indoor field day.

Numerous service projects are scheduled throughout the year. The group has several troop-specific traditions including: candlelight investiture and rededication ceremony, troop camping in treehouses and covered wagons, spring bridging ceremony, an annual day-of-service (plus cake) to celebrate the Girl Scout founder's birthday, and a monthly parade and flag ceremony at meetings.
Getting Started

Girl who have never been Girl Scouts must first register online through the Girl Scout Council of the Nation's Capital.

Follow the prompts to "Join Today" and for "New Girl Membership"
Next, follow the option to "Find Troops."
Enter the troop zip code (20170),  the membership year (2021-22 for girls starting fall of 2021), and your child's grade. Search for and select Troop 03327 from the list of available troops.
Follow steps to "Join this Troop" and complete contact and demographic information
You will be asked to pay a $25.00 registration fee which goes to GSUSA and GSCNC for program expenses and accident insurance (this fee is not troop dues.) 
Parents may request assistance with registration fees, troop dues, and the cost of uniform/insignia at the time of registration from GSCNC's financial assistance program. 

Girls who have been in Girl Scouts in the past, whether in this council or another one in the US, should contact the troop administrator to work out the details of transferring in.
Other Costs

Each year, the troop develops a detailed budget which includes expenses for activity fees/admission, badges/pins, meeting supplies, ceremony and camping expenses, and more. The annual projection is usually about $100-$120 in expenses per girl (not including registration, described above, or uniforms, explained below). For girls in Daisies, Brownies, and Juniors, families are usually asked to pay troop dues in the amount of $40.00 plus $1.00 per meeting. The difference is usually made up by asking girls and their families to participate in the sale of fall products (candies, nuts, and magazine subscriptions) or the annual cookie sale to yield about $55.00 per girl in proceeds to the troop. The funds for Daisies, Brownies, and Juniors are managed in a general troop account. Cadettes, Seniors, and Ambassadors are asked to make an opening deposit, based on their expected level of participation in the troop, and their money is managed in individual accounts.
Uniforms

Girl Scouts are never required to wear a full uniform, as the simple act of wearing a Girl Scout pin on their everyday clothing makes them a full-fledged Girl Scout. However, girls are encouraged to purchase a Girl Scout vest and beginning insignia so they have a place to display the awards and insiginia they will earn with our busy troop. The cost of the basic vest and insignia is $36.00 – $45.00, depending on a girl's level. Parents are welcome to purchase these items on their own, or they can pay the troop to purchase the uniform items in a group order/purchase.
Parental Involvement

At the local and troop level, Girl Scouts is an all volunteer-run organization. Each year, Troop 3327 needs 10+ adult volunteers to contribute at different levels: leaders, co-leaders, fall products coordinator, cookie managers, service unit representative, money manager, first-aiders, child care (of leaders' little ones), and adults earning special certification in skills such as camping, canoeing, kayaking, outdoor cooking, archery, and more. Adult volunteers can be mothers, fathers, grandparents, aunts, or family friends. The troop must balance required adult/child ratios and supervision at all times. Most roles only require 2-4 hours per month. Ask how you can help.
Contact

For more information about Troop 3327 or to RSVP as a guest at an upcoming meeting, email the troop at GSCNCTroop3327@gmail.com