Compass Collaborative Student Newspaper
Start writing for the Compass Collaborative student newspaper! The Compass Collaborative is published four times per year corresponding to Compass's four quarters. The newspaper is led by a parent advisor and teen editors. Get involved in the quarterly newspaper as a staff member, student reporter, or regular, occasional or one-time contributor.
Staff:
Assignments/ Content Decisions
Editing work
Layout work
Editorial columns
Regular columns
Ongoing Features
Advertising
Student Reporter:
Teacher Interviews
Compass Special Events
Surveys/Polls
Guest Contributor:
Creative Writing/ Short Stories
Opinion Pieces (limited to education or homeschool matters, not politics or social issues)
Movie, Video, Book, or Toy Reviews
Puzzles, Riddles, Jokes
Photos
Artwork
Comics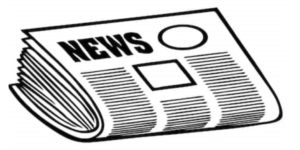 Guest Contributor Guidelines:
Reporters and contributors of written works (creative writing, short stories, opinion articles, reviews, etc.) must contact the editorial staff in advance to discuss their ideas, to receive submission guidelines, and to ensure that layout staff plans space for the works.
Puzzles, riddles, jokes, photos, art, and comics may be submitted without prior notice.
All contributions must be submitted by the 5th Friday of each quarter in order to be considered for the next issue.
All works must be published under the student's own name (no pseudonyms) and age.
All staff, reporters, and contributors must be currently enrolled Compass students.
The editorial staff and advisors may request edits or re-writes or omit a submission in its entirety if it does not fit with the theme of the newspaper or available space.
Interested guest writers/contributors can e-mail the the editorial staff of the Compass Collaborative at TheCompassCollaborative@gmail.com
Eligibility
Students must be in grades 3-12. Staff, reporters, and contributors must be current, registered Compass students who maintain their Compass enrollment while they are working on the newspaper.
Meeting Schedule
Staff members meet in person on the second Tuesday afternoon of the quarter from 3:00 pm- 4:00 pm. Submissions from Staff and regular Reporters are due the 5th Friday of the quarter. Reporters and contributors may attend staff meetings when possible, or can chose coordinate all assignments through e-mail communication.
Sign-Up
All newspaper staff members must sign-up online through the Compass Activity Fees page to work on the Compass Collaborative. There is no cost for guest contributors to submit to the paper.