Greater Fairfax Area Homeschool Geography Bee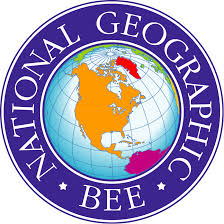 Geography enthusiasts are encouraged to register for the Greater Fairfax Homeschool Geography Bee! Read below for more information.
About/Format

The geography bee is held in the winter quarter every year at Compass's learning center in Herndon.

The bee will be an oral Q & A format. There will be a few practice warm-up rounds before "official" questions are asked. The bee will consist of Preliminary, Final, and Championship Rounds, if needed, to obtain a sole school level champion.
Eligibility

Homeschooled students in 4th- 8th grades* may participate. (*grade is defined by student's age-based enrollment if in traditional school without acceleration, grade skipping, or delayed entry.)
Contestants may not have reached their 15th birthday on or before September 1 of the current school year.
Contestants may not be enrolled in more than 2 high school level or dual-enrolled college classes, regardless of age, to be eligible.
Homeschooled students from Fairfax and the surrounding counties may participate.
Registration

There is a nominal participation fee; please see the activity fee page for details.
Practice Suggestions

Interested students are encouraged to try the daily National Geographic GeoBee challenge questions.
Contestants are encouraged to read current newspapers or news magazines along with current events and geography publications.