Herndon Location
Compass Classes are centrally located in Fairfax County, conveniently located off Fairfax County Parkway and the Dulles Toll Road. Classes are held in leased space in the quiet Van Buren Office Park.
520 Herndon Parkway, Suite D, Herndon, VA 20170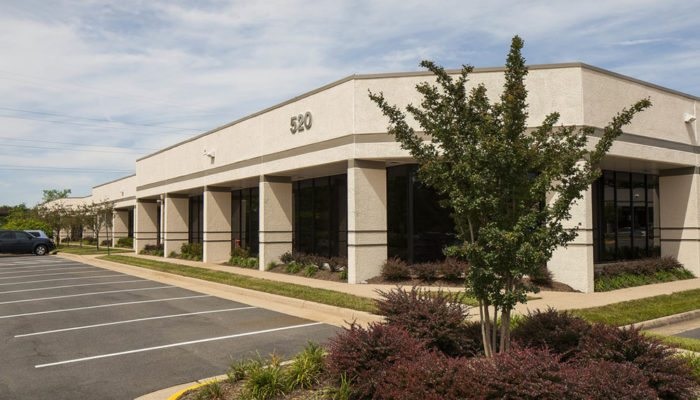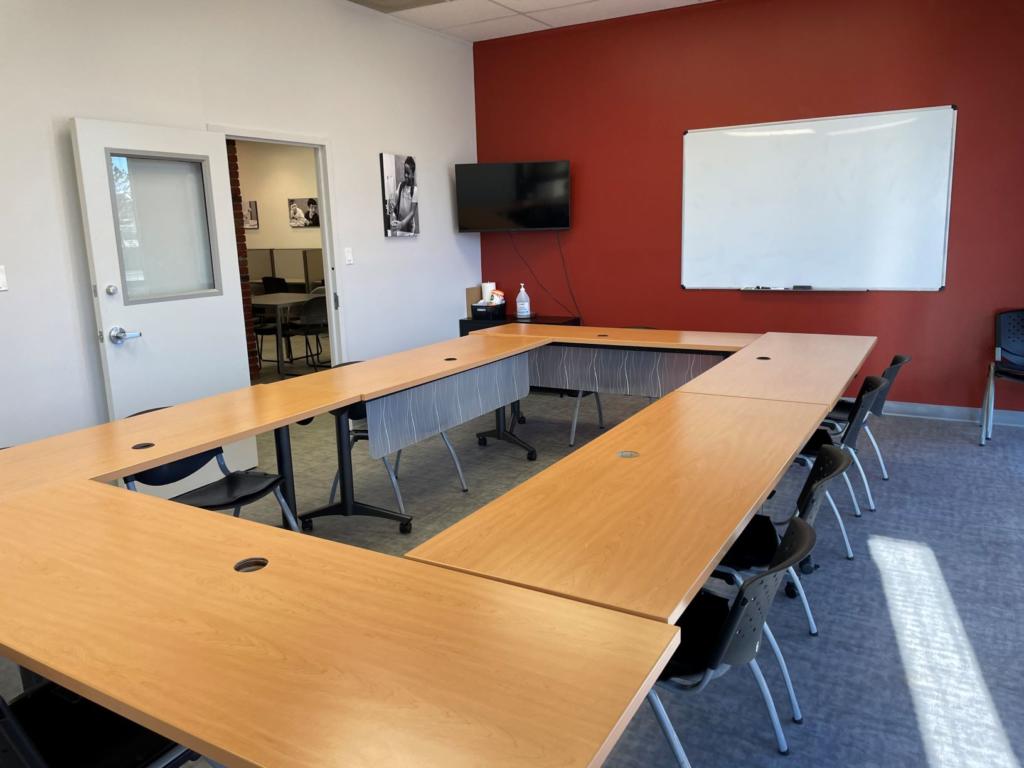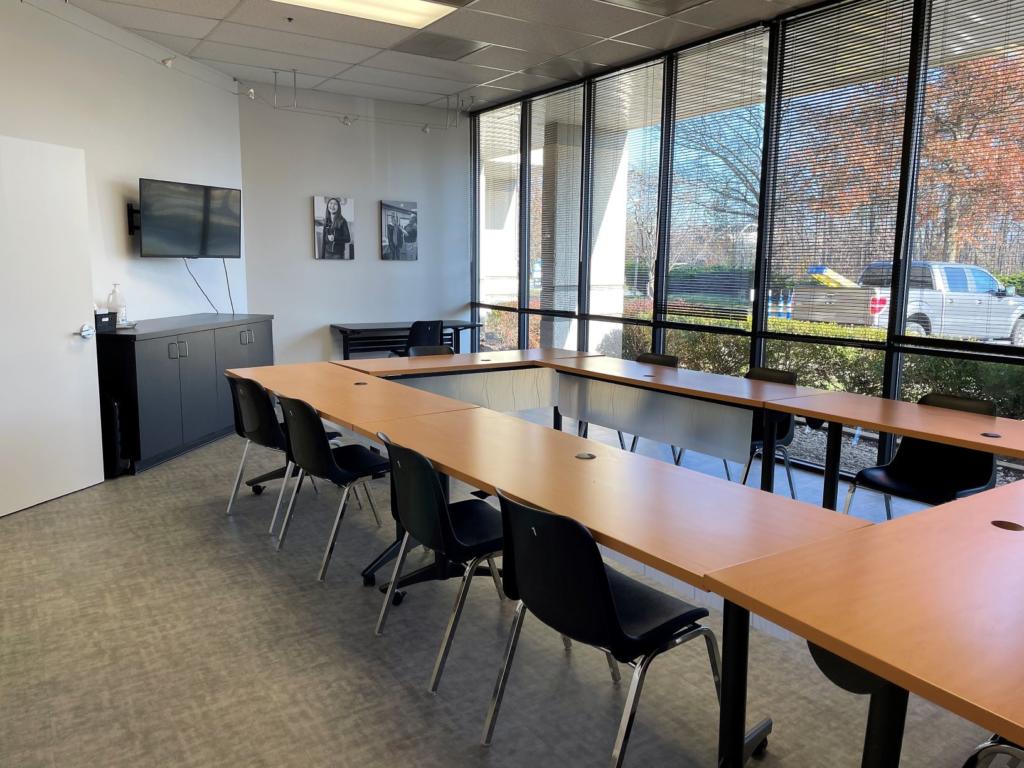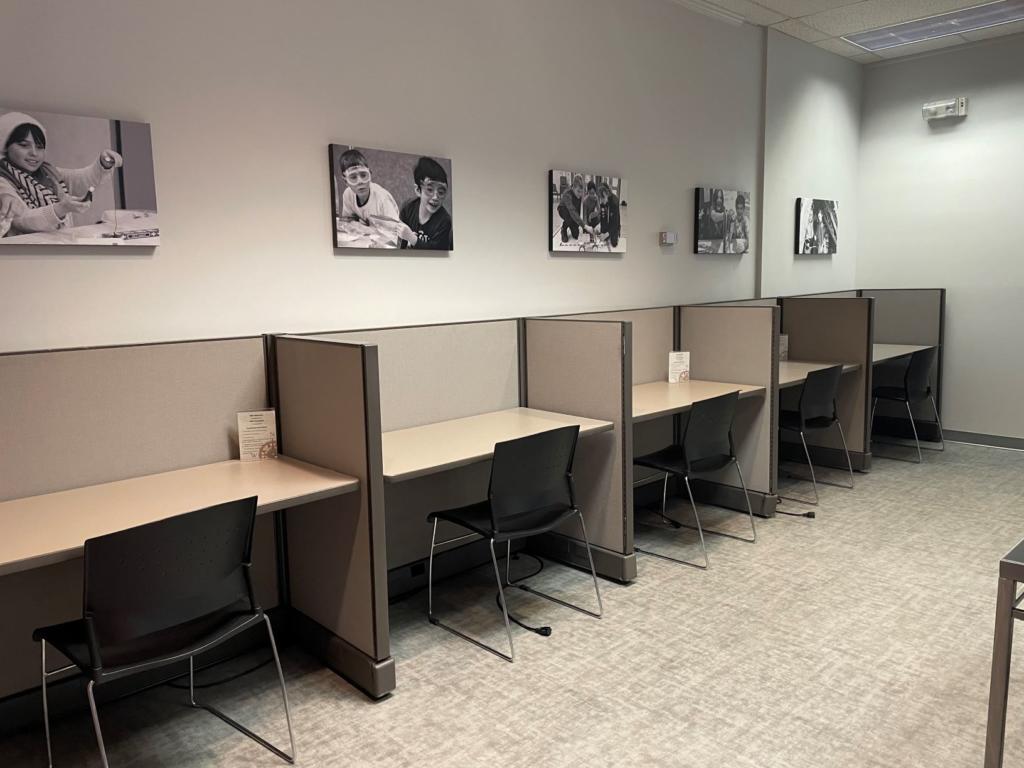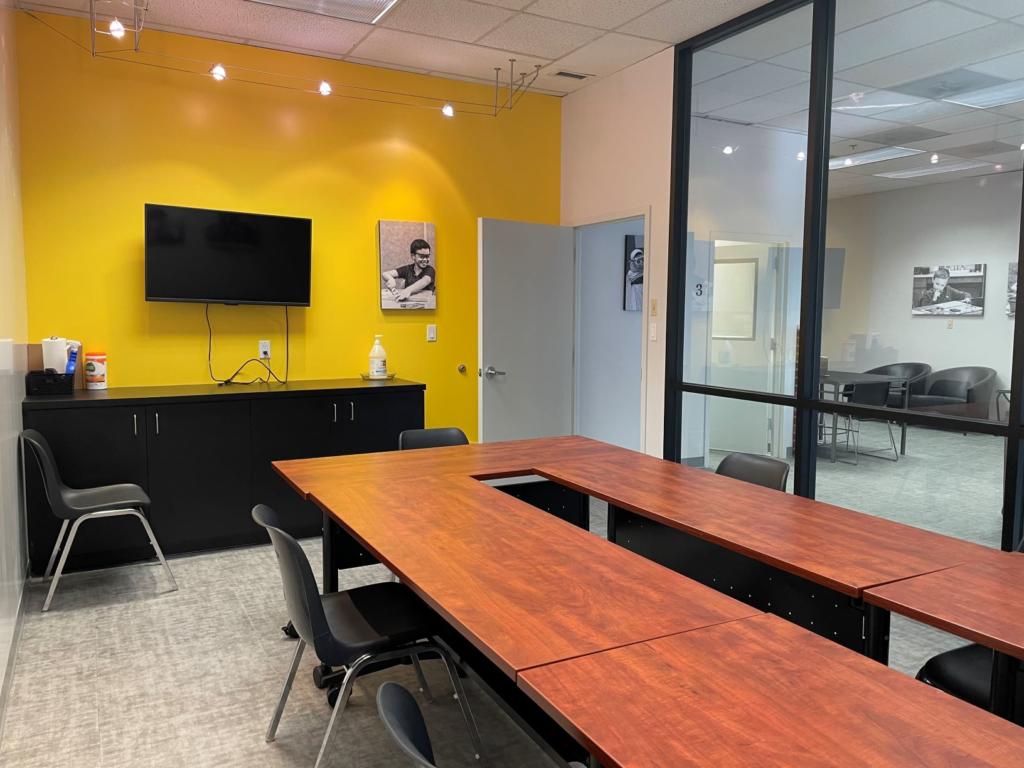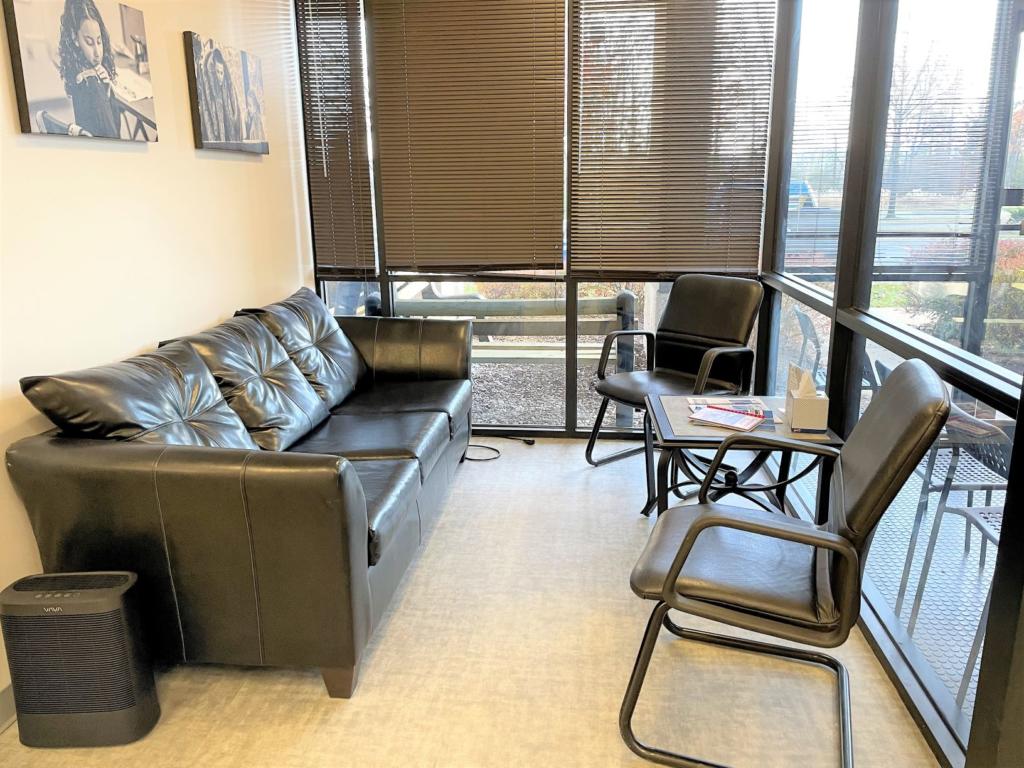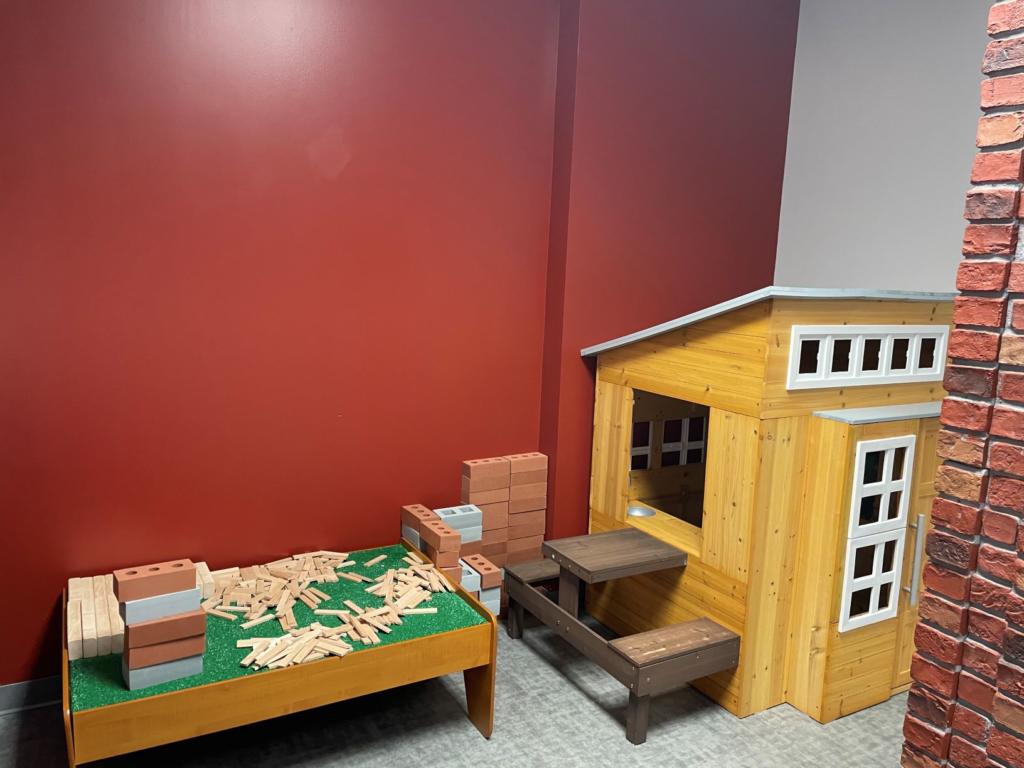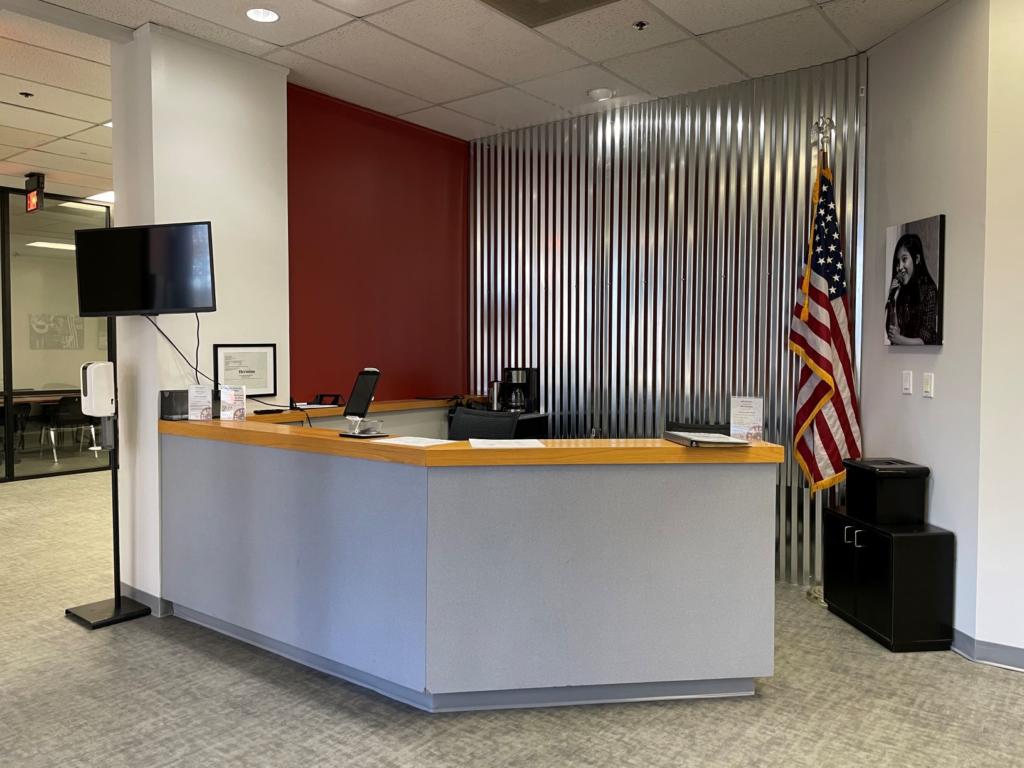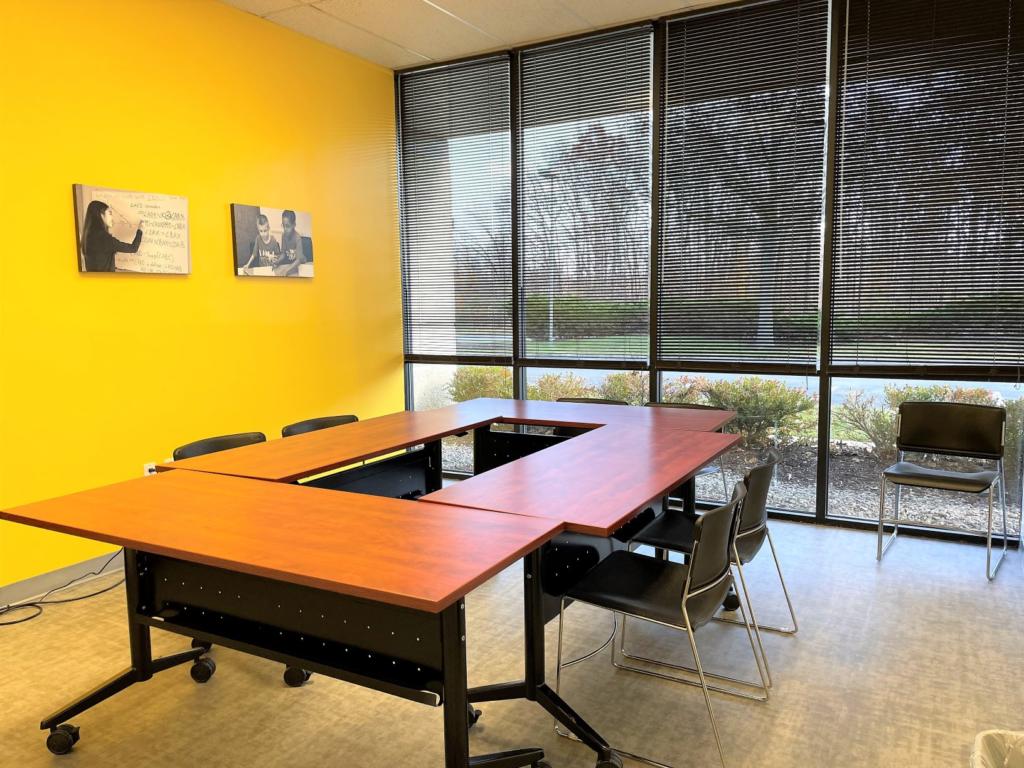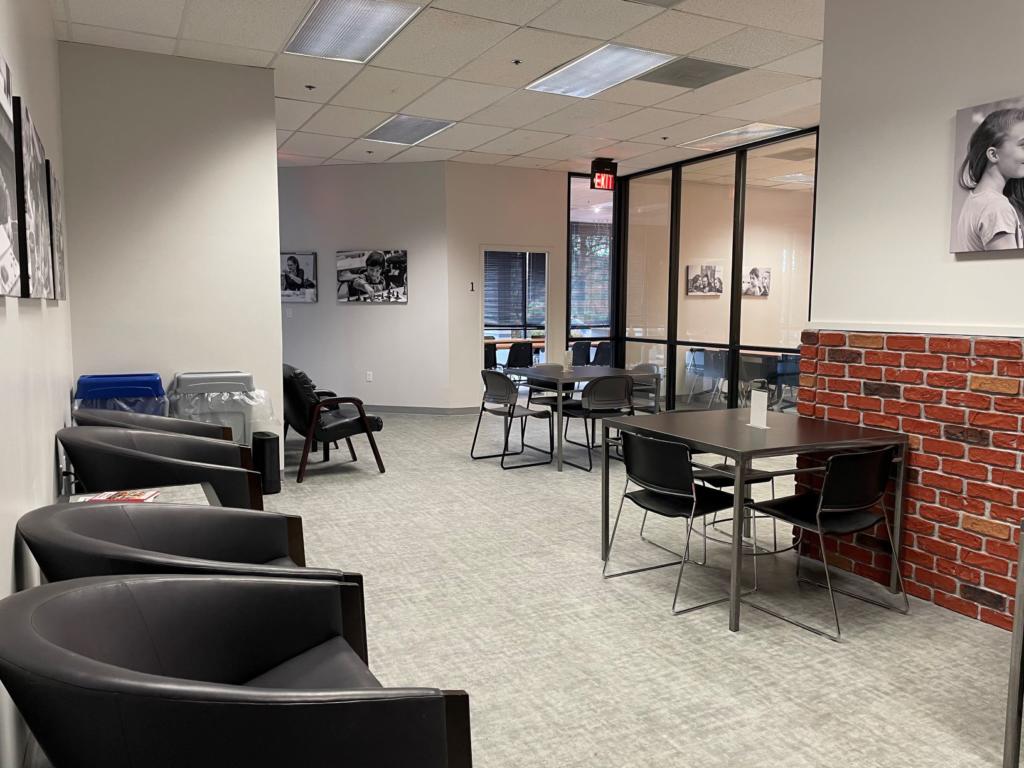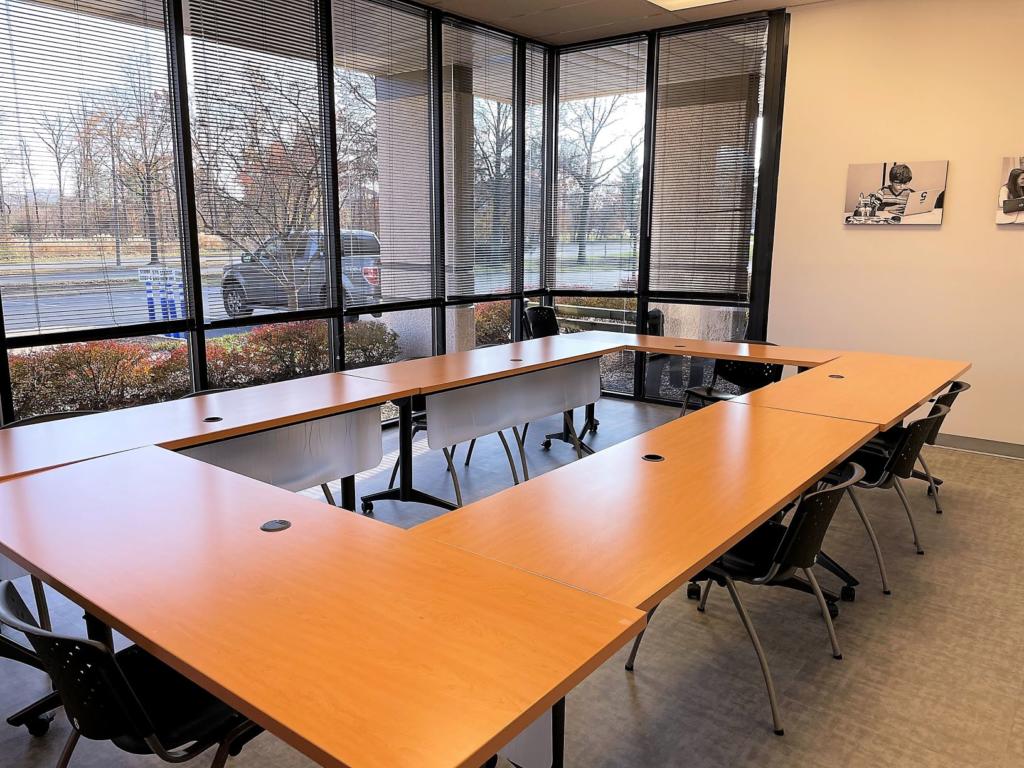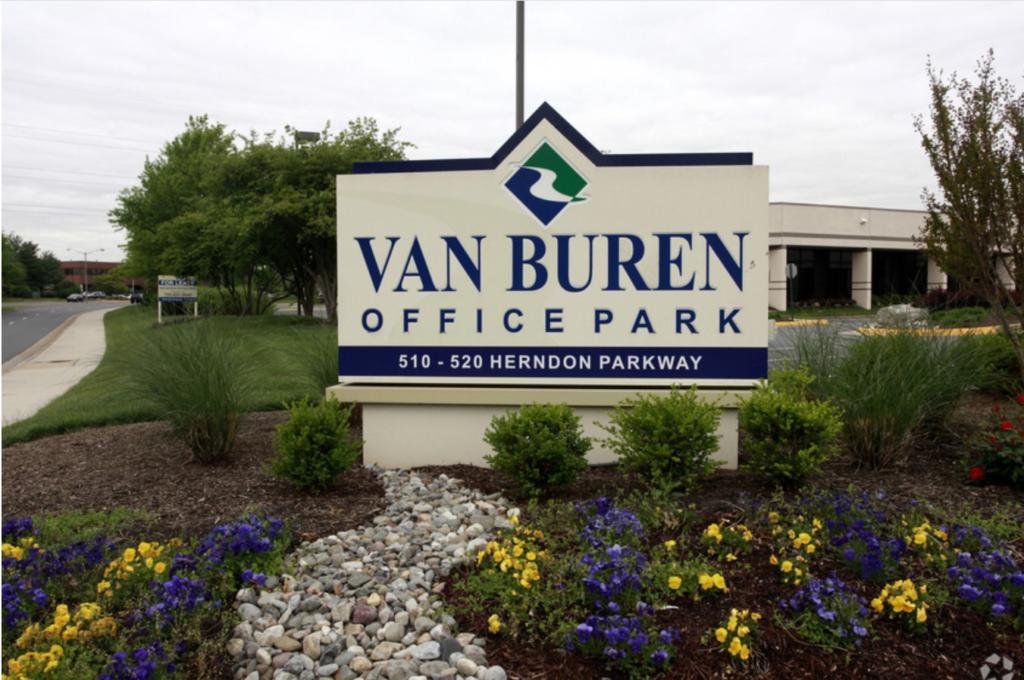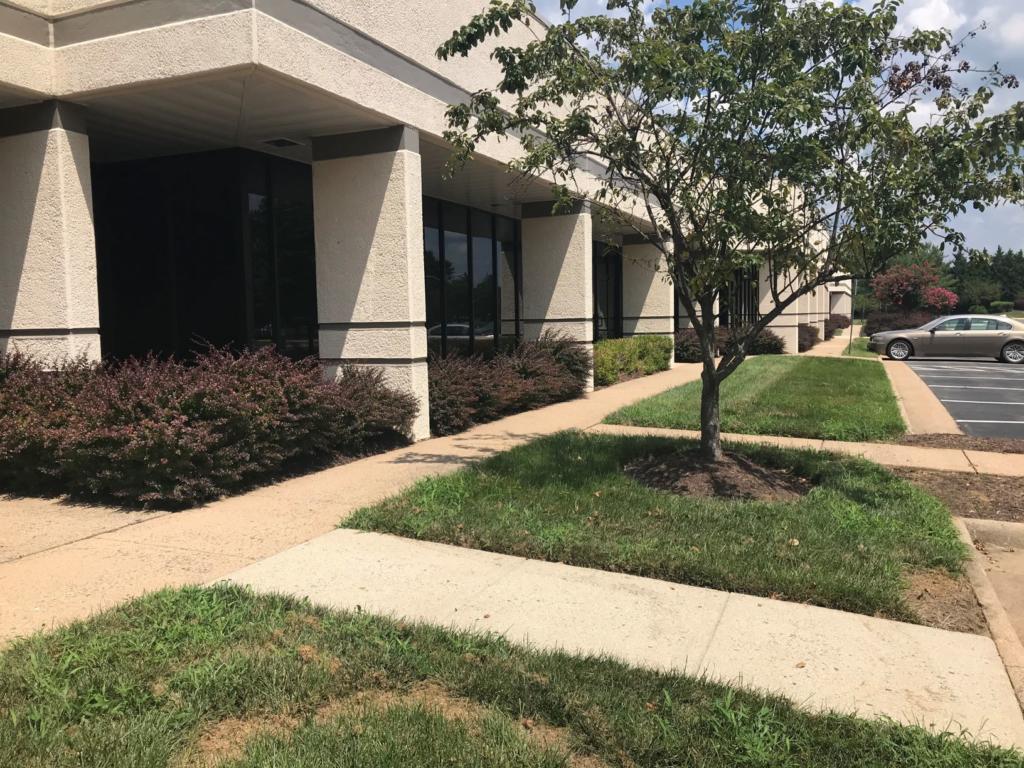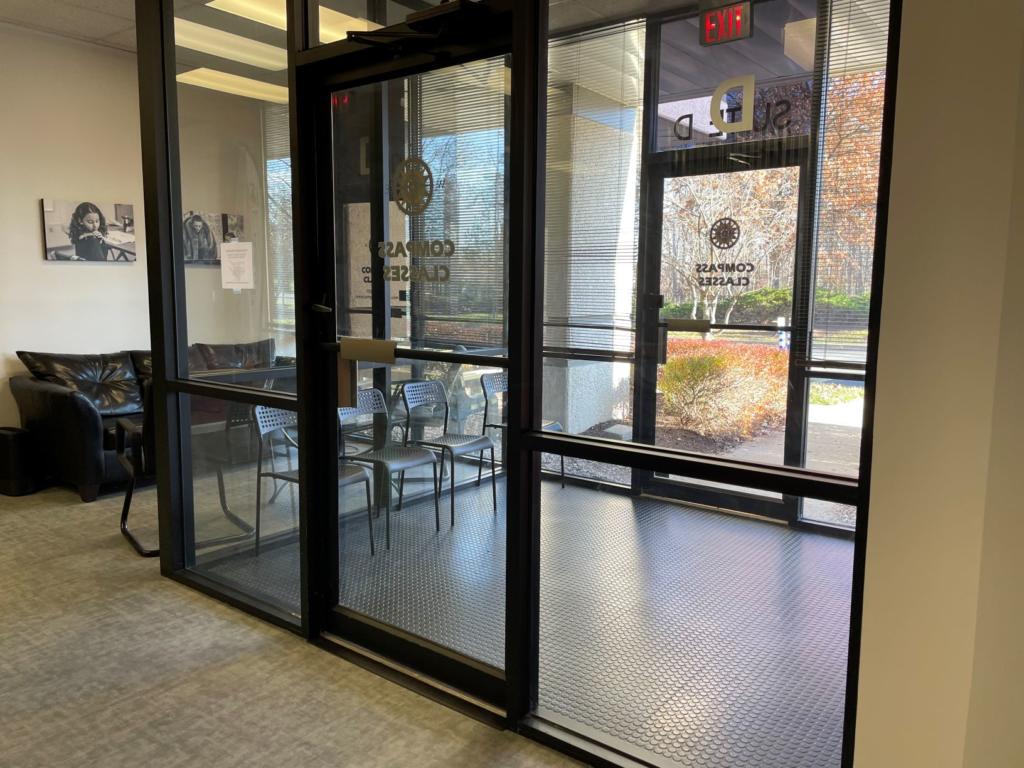 Classes are held in light, bright, flexible classrooms equipped with moveable furniture, white boards, flat screen monitors, built-in casework, and supplemental air filtration/purification units. Two classrooms are equipment with upgraded perimeter lighting and motorized drop-down projection screens. The suite has a private entrance and dedicated restrooms. Wifi service is available throughout the space. Compass has a waiting area and quiet study space available to students, parents, and siblings before, between, and after Compass classes. Students are encouraged to bring a packed lunch and enjoy a break with friends. A variety of snacks and drinks are available at a school store. A microwave is provided for students to heat lunch, and complimentary coffee and tea are provided for parents and teachers.
How to Get There:

Compass's new location is just 0.5 miles from the new Dulles Corridor Reston-Herndon silver line Metro rail Station which is scheduled to open in April 2021. For everyone travelling by car, 520 Herndon Parkway is located right off Fairfax County Parkway and the Dulles Toll Road ($1.50/each way).
When children are in class, there are many activities and amenities in the immediate vicinity of Herndon Reston:
Nearby Things to Do: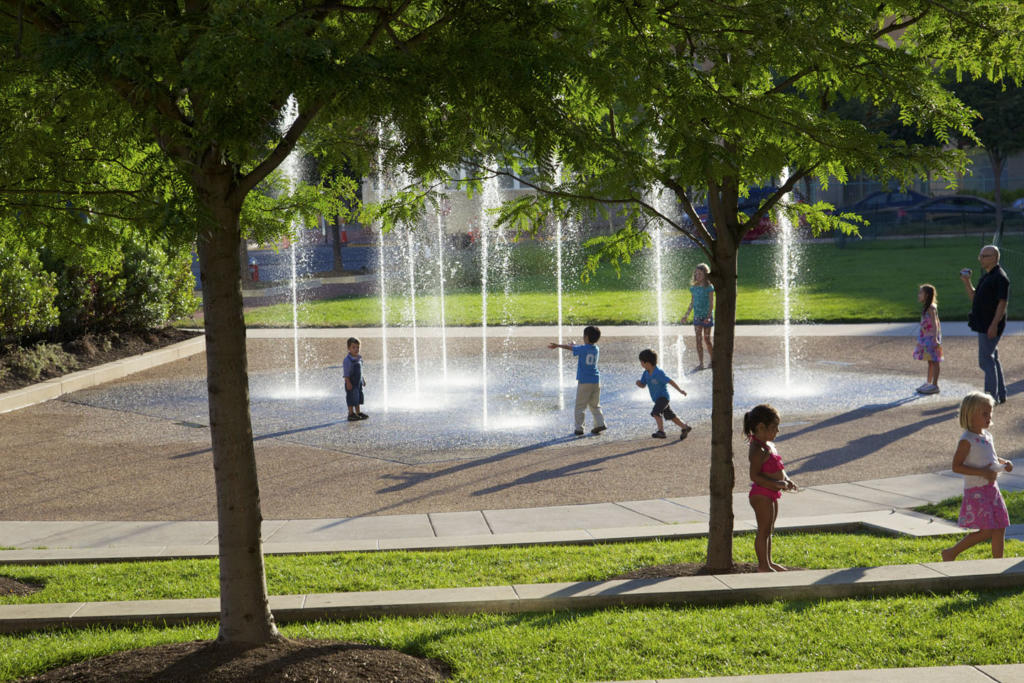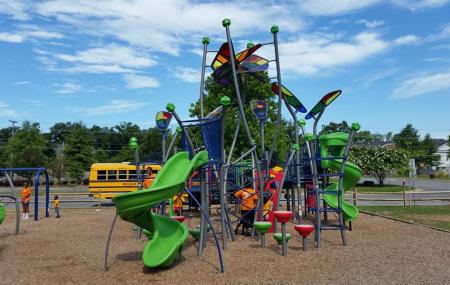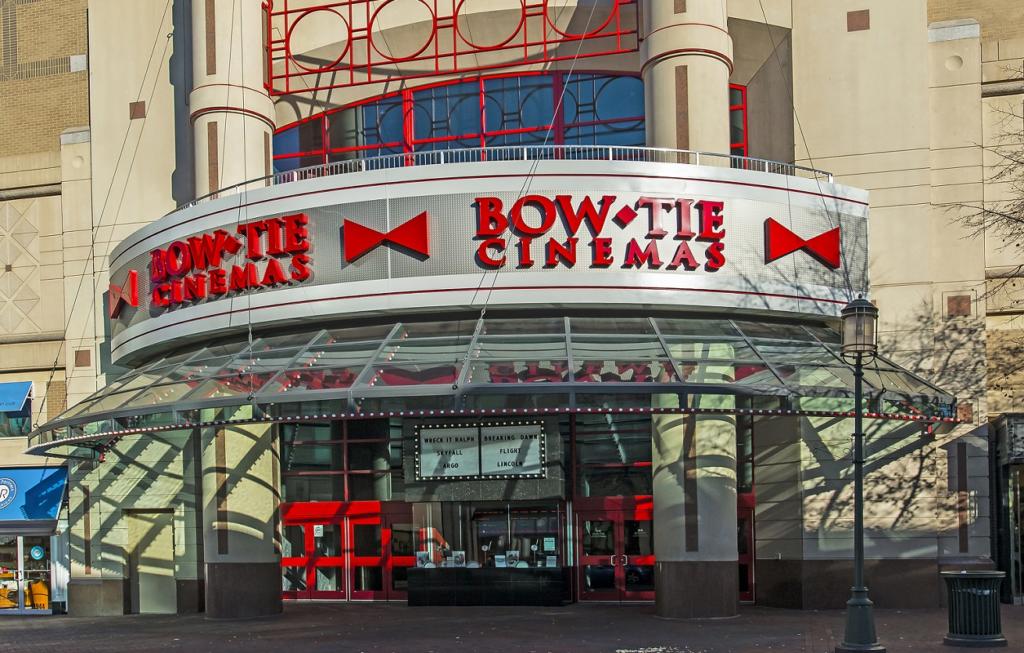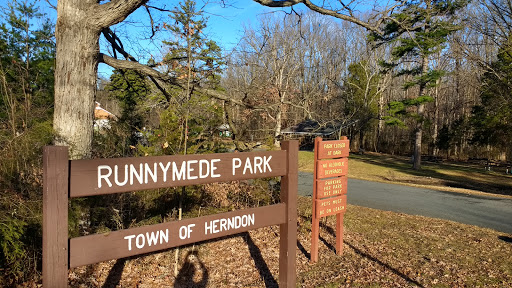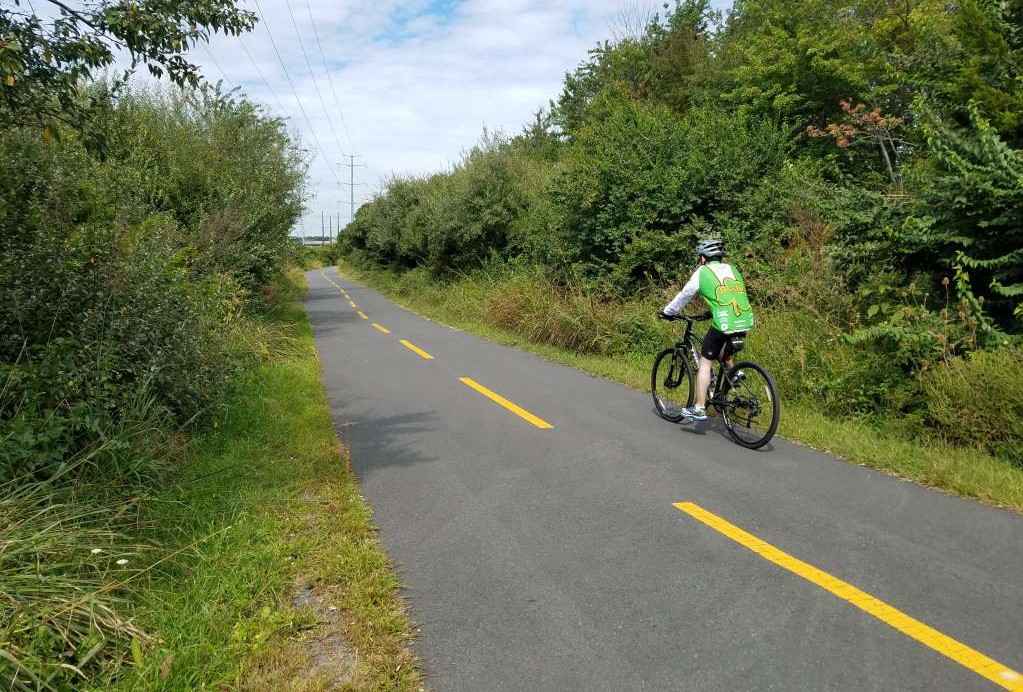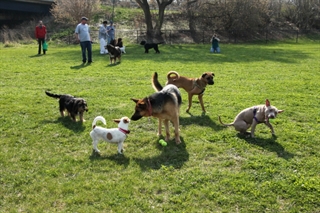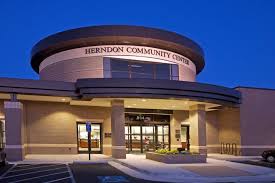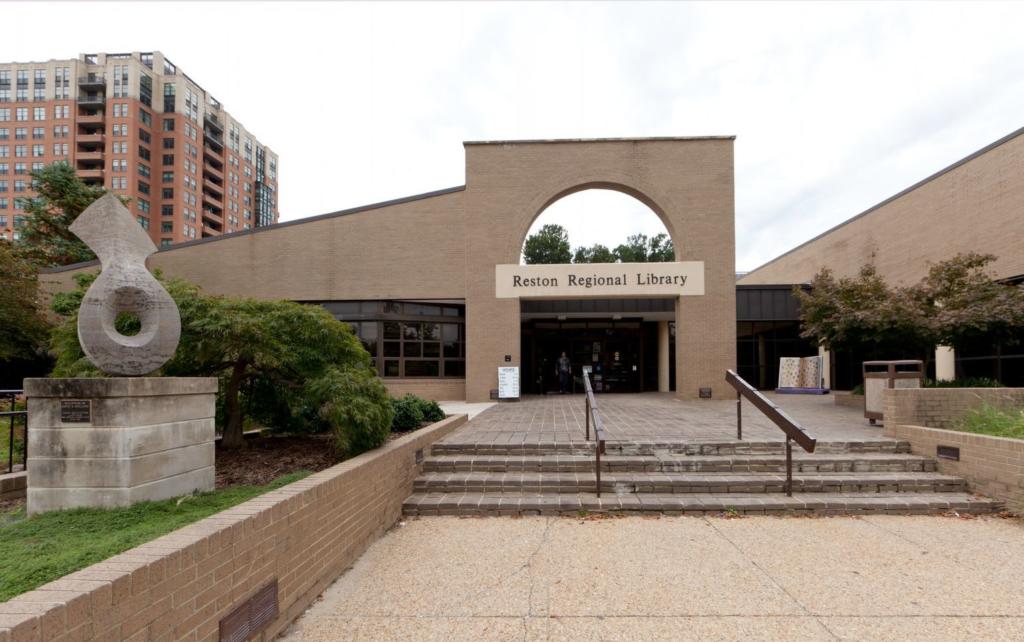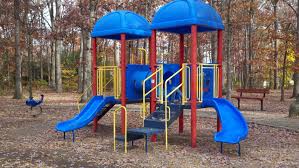 Nearby Places to Eat