Upcoming Year Registration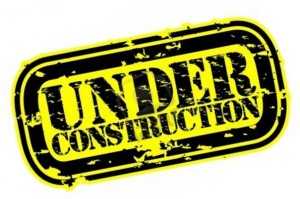 UNDER CONSTRUCTION
This is a partial, preview list of classes for 2021-22. New classes are being uploaded daily as details are finalized. Subscribe to Compass's announcements to receive a notice when the complete list is available. Registration for fall classes will begin on Tuesday, May 18, at 6:00 AM.
Advanced Search

Subject:

Type/Term:

Grade Range:

Min grade:

Max grade:

Time

Day

Instructor or Keyword

Enter any text in the search box below to find classes quickly! Matches title, description, time, and instructor.
Term
Start Date
Start Time
End Time
Day
Class Title
Grade Range
Open Spots
Price
Availability
Description
Qtr 2
Oct 26
9:15 am
9:45 am
Thu
Swimming: Young Beginners (Thu, Q2)

PK-K

YMCA

10

$105.00

$94.50 by 10/13

Opens 09/26 6:00am

Homeschool Swim Lessons are taught at the Reston YMCA located 0.9 miles/ 3 minute drive from Compass's classroom facility. For more information on swimming lessons, see the program webpage. Young Beginners is for very young students with little to no swim experience and will cover YMCA Level 1 skills including water acclimation, floatation, water movement, putting face in the water, swimming 5 feet without a floatation device, and becoming comfortable on back in water. Please note that these skills will be introduced and progress at different rates depending on the comfortable level and experience of enrolled students and may take more than one quarter to complete. At times, students might be moved to a different swimming group (same day, same time, different instructor) to better match the experience level of enrolled children. Lessons are 40 minutes long, running from 0:05 until 0:45 after the hour, leaving enough time to towel dry, change clothes, and return to Compass for your next class. Students should bring a swimsuit, towel, and change of clothes. Googles and swim caps are optional. A parent (or parent proxy) is required to remain on site. Parents may wait on poolside benches or lobby seating. YMCA waivers must be signed and returned for each swimmer. All registration is completed through Compass. All YMCA swimming classes are taught by certified, experienced, background-checked adult instructors with experience teaching children. Consider enrolling your child in both Tuesday and Thursday classes to improve their rate of learning.

1
Qtr 3
Jan 18
9:15 am
9:45 am
Thu
Swimming: Young Beginners (Thu, Q3)

PK-K

YMCA

10

$120.00

$108.00 by 12/15

Opens 11/14 6:00am

Homeschool Swim Lessons are taught at the Reston YMCA located 0.9 miles/ 3 minute drive from Compass's classroom facility. For more information on swimming lessons, see the program webpage. Young Beginners is for very young students with little to no swim experience and will cover YMCA Level 1 skills including water acclimation, floatation, water movement, putting face in the water, swimming 5 feet without a floatation device, and becoming comfortable on back in water. Please note that these skills will be introduced and progress at different rates depending on the comfortable level and experience of enrolled students and may take more than one quarter to complete. At times, students might be moved to a different swimming group (same day, same time, different instructor) to better match the experience level of enrolled children. Lessons are 40 minutes long, running from 0:05 until 0:45 after the hour, leaving enough time to towel dry, change clothes, and return to Compass for your next class. Students should bring a swimsuit, towel, and change of clothes. Googles and swim caps are optional. A parent (or parent proxy) is required to remain on site. Parents may wait on poolside benches or lobby seating. YMCA waivers must be signed and returned for each swimmer. All registration is completed through Compass. All YMCA swimming classes are taught by certified, experienced, background-checked adult instructors with experience teaching children. Consider enrolling your child in both Tuesday and Thursday classes to improve their rate of learning.

1
Qtr 4
Mar 21
9:15 am
9:45 am
Thu
Swimming: Young Beginners (Thu, Q4)

PK-K

YMCA

10

$120.00

$108.00 by 03/15

Opens 02/13 6:00am

Homeschool Swim Lessons are taught at the Reston YMCA located 0.9 miles/ 3 minute drive from Compass's classroom facility. For more information on swimming lessons, see the program webpage. Young Beginners is for very young students with little to no swim experience and will cover YMCA Level 1 skills including water acclimation, floatation, water movement, putting face in the water, swimming 5 feet without a floatation device, and becoming comfortable on back in water. Please note that these skills will be introduced and progress at different rates depending on the comfortable level and experience of enrolled students and may take more than one quarter to complete. At times, students might be moved to a different swimming group (same day, same time, different instructor) to better match the experience level of enrolled children. Lessons are 40 minutes long, running from 0:05 until 0:45 after the hour, leaving enough time to towel dry, change clothes, and return to Compass for your next class. Students should bring a swimsuit, towel, and change of clothes. Googles and swim caps are optional. A parent (or parent proxy) is required to remain on site. Parents may wait on poolside benches or lobby seating. YMCA waivers must be signed and returned for each swimmer. All registration is completed through Compass. All YMCA swimming classes are taught by certified, experienced, background-checked adult instructors with experience teaching children. Consider enrolling your child in both Tuesday and Thursday classes to improve their rate of learning.

1
Qtr 2
Oct 24
9:15 am
9:45 am
Tue
Swimming: Young Beginners (Tue, Q2)

PK-K

YMCA

10

$105.00

$94.50 by 10/13

Opens 09/26 6:00am

Homeschool Swim Lessons are taught at the Reston YMCA located 0.9 miles/ 3 minute drive from Compass's classroom facility. For more information on swimming lessons, see the program webpage. Young Beginners is for very young students with little to no swim experience and will cover YMCA Level 1 skills including water acclimation, floatation, water movement, putting face in the water, swimming 5 feet without a floatation device, and becoming comfortable on back in water. Please note that these skills will be introduced and progress at different rates depending on the comfortable level and experience of enrolled students and may take more than one quarter to complete. At times, students might be moved to a different swimming group (same day, same time, different instructor) to better match the experience level of enrolled children. Lessons are 40 minutes long, running from 0:05 until 0:45 after the hour, leaving enough time to towel dry, change clothes, and return to Compass for your next class. Students should bring a swimsuit, towel, and change of clothes. Googles and swim caps are optional. A parent (or parent proxy) is required to remain on site. Parents may wait on poolside benches or lobby seating. YMCA waivers must be signed and returned for each swimmer. All registration is completed through Compass. All YMCA swimming classes are taught by certified, experienced, background-checked adult instructors with experience teaching children. Consider enrolling your child in both Tuesday and Thursday classes to improve their rate of learning.

1
Qtr 3
Jan 16
9:15 am
9:45 am
Tue
Swimming: Young Beginners (Tue, Q3)

PK-K

YMCA

10

$120.00

$108.00 by 12/15

Opens 11/14 6:00am

Homeschool Swim Lessons are taught at the Reston YMCA located 0.9 miles/ 3 minute drive from Compass's classroom facility. For more information on swimming lessons, see the program webpage. Young Beginners is for very young students with little to no swim experience and will cover YMCA Level 1 skills including water acclimation, floatation, water movement, putting face in the water, swimming 5 feet without a floatation device, and becoming comfortable on back in water. Please note that these skills will be introduced and progress at different rates depending on the comfortable level and experience of enrolled students and may take more than one quarter to complete. At times, students might be moved to a different swimming group (same day, same time, different instructor) to better match the experience level of enrolled children. Lessons are 40 minutes long, running from 0:05 until 0:45 after the hour, leaving enough time to towel dry, change clothes, and return to Compass for your next class. Students should bring a swimsuit, towel, and change of clothes. Googles and swim caps are optional. A parent (or parent proxy) is required to remain on site. Parents may wait on poolside benches or lobby seating. YMCA waivers must be signed and returned for each swimmer. All registration is completed through Compass. All YMCA swimming classes are taught by certified, experienced, background-checked adult instructors with experience teaching children. Consider enrolling your child in both Tuesday and Thursday classes to improve their rate of learning.

1
Qtr 4
Mar 19
9:15 am
9:45 am
Tue
Swimming: Young Beginners (Tue, Q4)

PK-K

YMCA

10

$120.00

$108.00 by 03/15

Opens 02/13 6:00am

Homeschool Swim Lessons are taught at the Reston YMCA located 0.9 miles/ 3 minute drive from Compass's classroom facility. For more information on swimming lessons, see the program webpage. Young Beginners is for very young students with little to no swim experience and will cover YMCA Level 1 skills including water acclimation, floatation, water movement, putting face in the water, swimming 5 feet without a floatation device, and becoming comfortable on back in water. Please note that these skills will be introduced and progress at different rates depending on the comfortable level and experience of enrolled students and may take more than one quarter to complete. At times, students might be moved to a different swimming group (same day, same time, different instructor) to better match the experience level of enrolled children. Lessons are 40 minutes long, running from 0:05 until 0:45 after the hour, leaving enough time to towel dry, change clothes, and return to Compass for your next class. Students should bring a swimsuit, towel, and change of clothes. Googles and swim caps are optional. A parent (or parent proxy) is required to remain on site. Parents may wait on poolside benches or lobby seating. YMCA waivers must be signed and returned for each swimmer. All registration is completed through Compass. All YMCA swimming classes are taught by certified, experienced, background-checked adult instructors with experience teaching children. Consider enrolling your child in both Tuesday and Thursday classes to improve their rate of learning.

1
Semester
Jan 19
10:00 am
11:55 am
Fri
3D History: WWII Eastern Front- Downfall of the Reich (10am)

8th-12th

Taliesin Knol

10

$457.00

$411.30 by 12/15

Opens 11/14 6:00am

Coming Soon

1
Qtr 3
Jan 16
10:00 am
10:55 am
Tue
Acting- Kids' Theater: Super Duper New Superheroes

3rd-5th

Judith Harmon

10

$179.00

$161.10 by 12/15

Opens 11/14 6:00am

Kids take to the stage as they collaboratively write and perform their very own play with unique characters and an original storyline.Will their superheroes have super speed or stupendous strength? What happens when these characters collide with vicious villains?

Students will begin with improvisational games to get to know each other, then read through the two, prepared scripts together. Through group activities and guided discussion, they will create new characters, brainstorm variations, craft plot changes, add lines, and cast their parts. The instructor will then update and customize the class script with the students' input.

The class will learn the practical aspects of acting, as they work on script read-through, blocking, costume/prop design, and planning the show. Students will develop their own "actor's toolkit" of voice, body, and imagination in this creative process! Actors will grow in confidence and communication skills in preparation for a final sharing with parents on the final day of the quarter.

Once the script is fully developed with everyone's parts, about half-way through the quarter, it will be emailed to parents. Parents will be expected to help their children memorize their script/lines/cues and assemble a simple make-at-home costume, ideally from clothing items and accessories you already own and a little creativity. Note: Students who are emerging readers (not able to read at a 3rd/4th grade level) would be better suited to the Young Actor's Playhouse class, rather than this level.

Topics in this Series: The Craziest Dream Ever (Quarter 1), Mix Up on Mars (Quarter 2), Super DUper New Superheroes (Quarter 3), Twisted Treasure Tale (Quarter 4).

1
Qtr 4
Mar 19
10:00 am
10:55 am
Tue
Acting- Kids' Theater: Twisted Treasure Tale

3rd-5th

Judith Harmon

10

$179.00

$161.10 by 03/15

Opens 02/13 6:00am

Kids take to the stage as they collaboratively write and perform their very own play with unique characters and an original storyline. Watch as our ambitious actors spin a tall tale about a yet-to-be-discovered treasure. Where will it be found? A deserted island, spooky basement, or far away land?

Students will begin with improvisational games to get to know each other, then read through the two, prepared scripts together. Through group activities and guided discussion, they will create new characters, brainstorm variations, craft plot changes, add lines, and cast their parts. The instructor will then update and customize the class script with the students' input.

The class will learn the practical aspects of acting, as they work on script read-through, blocking, costume/prop design, and planning the show. Students will develop their own "actor's toolkit" of voice, body, and imagination in this creative process! Actors will grow in confidence and communication skills in preparation for a final sharing with parents on the final day of the quarter.

Once the script is fully developed with everyone's parts, about half-way through the quarter, it will be emailed to parents. Parents will be expected to help their children memorize their script/lines/cues and assemble a simple make-at-home costume, ideally from clothing items and accessories you already own and a little creativity. Note: Students who are emerging readers (not able to read at a 3rd/4th grade level) would be better suited to the Young Actor's Playhouse class, rather than this level.

Topics in this Series: The Craziest Dream Ever (Quarter 1), Mix Up on Mars (Quarter 2), Super DUper New Superheroes (Quarter 3), Twisted Treasure Tale (Quarter 4).

1
Qtr 2
Oct 24
10:00 am
10:55 am
Tue
Acting- Kids' Theater: Mix Up on Mars

3rd-5th

Judith Harmon

10

$158.00

$142.20 by 10/13

Opens 09/26 6:00am

Kids take to the stage as they collaboratively write and perform their very own play with unique characters and an original storyline. What comical catastrophe happens on the Red Planet? Will our actors meet Martians or make it back to the mainland after an out-of-this-world acting adventure? Students will begin with improvisational games to get to know each other, then read through the two, prepared scripts together. Through group activities and guided discussion, they will create new characters, brainstorm variations, craft plot changes, add lines, and cast their parts. The instructor will then update and customize the class script with the students' input. The class will learn the practical aspects of acting, as they work on script read-through, blocking, costume/prop design, and planning the show. Students will develop their own "actor's toolkit" of voice, body, and imagination in this creative process! Actors will grow in confidence and communication skills in preparation for a final sharing with parents on the final day of the quarter. Once the script is fully developed with everyone's parts, about half-way through the quarter, it will be emailed to parents. Parents will be expected to help their children memorize their script/lines/cues and assemble a simple make-at-home costume, ideally from clothing items and accessories you already own and a little creativity. Note: Students who are emerging readers (not able to read at a 3rd/4th grade level) would be better suited to the Young Actor's Playhouse class, rather than this level. Topics in this Series: The Craziest Dream Ever (Quarter 1), Mix Up on Mars (Quarter 2), Super DUper New Superheroes (Quarter 3), Twisted Treasure Tale (Quarter 4).

1
Semester
Jan 16
10:00 am
11:55 am
Tue
American History: The 20th Century and WWII (1925-1950)

9th-12th

Albert Thompson

10

$660.00

$594.00 by 12/15

Opens 11/14 6:00am

In this class, students will engage with American History from a unique, thoughtful perspective, facilitated by college professor and doctoral candidate Albert Thompson who is a "researcher, problem solver, and educator." Professor Thompson is considered a historian of the state, culture, and conflict. He was homeschooled through high school and will guide high school students to use " historical data to advance solutions to contemporary problems."

The second semester will examine how during the whirlwind time of change from 1925-1950, the United States went from the prosperity of the Roaring '20s to the Great Depression and then into the global cataclysm of the Second World War only to find itself locked in an ideological Cold War with Joseph Stalin's Soviet Union. Using the era's media, the class will rediscover the society of New Deal America and how the decisions of this generation of Americans fundamentally transformed American identity and government. The students will read leading Americans' articles, letters, and speeches, including Eleanor and Franklin Roosevelt, W.E.B. Du Bois, A. Phillip Randolph, and Huey Long, but also the new celebrities of classic Hollywood like Myrna Loy. They will also explore the artistic and architectural movements of the interwar period, such as monumentalism. The class will analyze how Hollywood movies and radio reshaped how Americans hoped and dreamed and were later mobilized to support the war against the Axis. Students are encouraged to buy the book Hard Times by Studs Terkel to accompany the course. The class will uncover history that is often overlooked or downplayed. Professor Thompson encourages students to think deeply about history by introducing individuals and groups in a way that lets students put themselves in others' places. He covers the worldviews that were dominant at the time as a way to explain what motivated historical figures and decisions of the day. Conflicts will be closely examined since throughout history, war is a catalyst that causes economic and social conditions to change dramatically in the shortest period of time.

1
Qtr 3
Jan 16
10:00 am
10:55 am
Tue
Art in Action: American Artist Spotlight (Tue 10am)

K-2nd

Kerry Diederich

10

$165.00

$148.50 by 12/15

Opens 11/14 6:00am

Elementary artists can get in on the action as they learn about a different artist or artistic style each week and create a representative piece using a wide range of artistic supplies such as tempura and water color paints, pastels, pencils, cray pas, oil pastel crayons, specialty papers, sculpting media, and embellishments.

Third quarter, the class will meet American artists Robert Lobe, Andy Warhol, Grandma Moses, Keith Haring, Eric Carle, Martin Puryear, Faith Ringgold, and Frank Lloyd Wright. The class will overview the life and times of each artist and look at a sampling of their works to understand preferred subjects, style, techniques, and mediums. Then, the students will create a weekly project to represent the featured artist, such as Grandma Moses-inspired simple subject art; pop art like Keith Haring and Andy Warhol; and Frank Lloyd Wright's amazing stained glass designs.

Topics in this Series: Picasso in Perspective (Quarter 1); Original Works of the Worlds Oceans (Quarter 2); American Artist Spotlight (Quarter 3); Destination Art (Quarter 4). Supply Fee: There is a supply fee of $20.00, payable to the instructor on the first day of class which covers consumable class materials such a specialty papers, watercolor pencils, and paints.

1
Qtr 3
Jan 17
10:00 am
10:55 am
Wed
Art in Action: American Artist Spotlight (Wed 10am)

K-2nd

Kerry Diederich

10

$165.00

$148.50 by 12/15

Opens 11/14 6:00am

Elementary artists can get in on the action as they learn about a different artist or artistic style each week and create a representative piece using a wide range of artistic supplies such as tempura and water color paints, pastels, pencils, cray pas, oil pastel crayons, specialty papers, sculpting media, and embellishments.

Third quarter, the class will meet American artists Robert Lobe, Andy Warhol, Grandma Moses, Keith Haring, Eric Carle, Martin Puryear, Faith Ringgold, and Frank Lloyd Wright. The class will overview the life and times of each artist and look at a sampling of their works to understand preferred subjects, style, techniques, and mediums. Then, the students will create a weekly project to represent the featured artist, such as Grandma Moses-inspired simple subject art; pop art like Keith Haring and Andy Warhol; and Frank Lloyd Wright's amazing stained glass designs.

Topics in this Series: Picasso in Perspective (Quarter 1); Original Works of the Worlds Oceans (Quarter 2); American Artist Spotlight (Quarter 3); Destination Art (Quarter 4). Supply Fee: There is a supply fee of $20.00, payable to the instructor on the first day of class which covers consumable class materials such a specialty papers, watercolor pencils, and paints.

1
Qtr 4
Mar 19
10:00 am
10:55 am
Tue
Art in Action: Destination Art (Tue 10am)

K-2nd

Kerry Diederich

10

$165.00

$148.50 by 03/15

Opens 02/13 6:00am

Elementary artists can get in on the action as they learn about a different artist or artistic style each week and create a representative piece using a wide range of artistic supplies such as tempura and water color paints, pastels, pencils, cray pas, oil pastel crayons, specialty papers, sculpting media, and embellishments.

Fourth quarter, students will be introduced to a surprise countries or culture each week where they will learn briefly about the locale's unique tradition of art. The class will use a variety of materials and techniques to represent the projects inspired by the secret destination.

Topics in this Series: Picasso in Perspective (Quarter 1); Original Works of the Worlds Oceans (Quarter 2); American Artist Spotlight (Quarter 3); Destination Art (Quarter 4). Supply Fee: There is a supply fee of $20.00, payable to the instructor on the first day of class which covers consumable class materials such a specialty papers, watercolor pencils, and paints.

1
Qtr 4
Mar 20
10:00 am
10:55 am
Wed
Art in Action: Destination Art (Wed 10am)

K-2nd

Kerry Diederich

10

$165.00

$148.50 by 03/15

Opens 02/13 6:00am

Elementary artists can get in on the action as they learn about a different artist or artistic style each week and create a representative piece using a wide range of artistic supplies such as tempura and water color paints, pastels, pencils, cray pas, oil pastel crayons, specialty papers, sculpting media, and embellishments.

Fourth quarter, students will be introduced to a surprise countries or culture each week where they will learn briefly about the locale's unique tradition of art. The class will use a variety of materials and techniques to represent the projects inspired by the secret destination.

Topics in this Series: Picasso in Perspective (Quarter 1); Original Works of the Worlds Oceans (Quarter 2); American Artist Spotlight (Quarter 3); Destination Art (Quarter 4). Supply Fee: There is a supply fee of $20.00, payable to the instructor on the first day of class which covers consumable class materials such a specialty papers, watercolor pencils, and paints.

1
Qtr 2
Oct 24
10:00 am
10:55 am
Tue
Art in Action: Original Works of the World's Oceans (Tue 10am)

3rd-4th

Kerry Diederich

9

$145.00

$130.50 by 10/13

Opens 09/26 6:00am

Elementary artists can get in on the action as they learn about a different artist or artistic style each week and create a representative piece using a wide range of artistic supplies such as tempura and water color paints, pastels, pencils, cray pas, oil pastel crayons, specialty papers, sculpting media, and embellishments. Second quarter, students will consider art inspired by the five, largely unexplored oceans that cover more than 70% of the planet. The class will use a variety of materials and techniques to represent scenes of the ocean, waves, beaches, islands, and the unique, colorful plant and animal life found only in those watery ocean worlds. Topics in this Series: Picasso in Perspective (Quarter 1); Original Works of the Worlds Oceans (Quarter 2); American Artist Spotlight (Quarter 3); Destination Art (Quarter 4). Supply Fee: There is a supply fee of $20.00, payable to the instructor on the first day of class which covers consumable class materials such a specialty papers, watercolor pencils, and paints.

1
Qtr 2
Oct 25
10:00 am
10:55 am
Wed
Art in Action: Original Works of the World's Oceans (Wed 10am)

3rd-4th

Kerry Diederich

10

$145.00

$130.50 by 10/13

Opens 09/26 6:00am

Elementary artists can get in on the action as they learn about a different artist or artistic style each week and create a representative piece using a wide range of artistic supplies such as tempura and water color paints, pastels, pencils, cray pas, oil pastel crayons, specialty papers, sculpting media, and embellishments. Second quarter, students will consider art inspired by the five, largely unexplored oceans that cover more than 70% of the planet. The class will use a variety of materials and techniques to represent scenes of the ocean, waves, beaches, islands, and the unique, colorful plant and animal life found only in those watery ocean worlds. Topics in this Series: Picasso in Perspective (Quarter 1); Original Works of the Worlds Oceans (Quarter 2); American Artist Spotlight (Quarter 3); Destination Art (Quarter 4). Supply Fee: There is a supply fee of $20.00, payable to the instructor on the first day of class which covers consumable class materials such a specialty papers, watercolor pencils, and paints.

1
Qtr 4
Mar 20
10:00 am
10:50 am
Wed
Ballet Fun: Carnival of the Animals

PK-2nd

Alchemy Ballet

10

$160.00

Opens 02/13 6:00am

Young dancers will practice skills in musicality, balance, flexibility, and coordination as they learn to dance as a group. Each quarter, a different musical fairytale ballet will provide the inspiration and the music for the class. Dancers will become familiar with the story of the ballet and the orchestral music as they go through their own routine. The music, story, and characters will serve as an inspiration for creative movement.

Fourth quarter, young dancers will learn the story of The Carnival of the Animals, composed by Camille Saint-Saens and performed as a ballet since 2004. In class, dancers will learn to recognize, understand, and apply techniques from the Vaganova ballet method such as: 1st - 6th positions, marching and skipping, demi plie, grand plie, saute, bourree, grand jete, and tendu. Students will also develop their physical conditioning and learn teamwork. Dancers in this level must be minimum age 4 by the start of class.

A demonstration of skills learned will be showcased for parents on the last class each quarter. Registration is for one morning class, however students who wish to further their skills are encouraged to sign up for both Monday and Wednesday morning lessons. Compass ballet students will have an opportunity to audition for the Alchemy Ballet Academy Winter Performance (including excerpts from The Nutcracker).

Ballet students are expected to wear appropriate attire. Young ladies must wear a leotard with skirt (attached or detached), pink tights, and soft pink ballet shoes in canvas or leather. Young men must wear a slim-fitting white t-shirt, black shorts, white socks, and soft black ballet shoes in canvas or leather. Alchemy Ballet offers an optional kit of one leotard with skirt, one pair of tights, and one pair of soft shoes for $25.00 or soft shoes only for $6.50.

Prerequisites: None

1
Qtr 3
Jan 17
10:00 am
10:50 am
Wed
Ballet Fun: Fairy Doll

PK-2nd

Alchemy Ballet

10

$160.00

Opens 11/14 6:00am

Young dancers will practice skills in musicality, balance, flexibility, and coordination as they learn to dance as a group. Each quarter, a different musical fairytale ballet will provide the inspiration and the music for the class. Dancers will become familiar with the story of the ballet and the orchestral music as they go through their own routine. The music, story, and characters will serve as an inspiration for creative movement.

Third quarter, young dancers will learn the story of Fairy Doll, composed by Bayer, Tchaikovsky, Rubenstein, Drigo, and Lyadov and performed as a ballet since 1903. In class, dancers will learn to recognize, understand, and apply techniques from the Vaganova ballet method such as: 1st - 6th positions, marching and skipping, demi plie, grand plie, saute, bourree, grand jete, and tendu. Students will also develop their physical conditioning and learn teamwork. Dancers in this level must be minimum age 4 by the start of class.

A demonstration of skills learned will be showcased for parents on the last class each quarter. Registration is for one morning class, however students who wish to further their skills are encouraged to sign up for both Monday and Wednesday morning lessons. Compass ballet students will have an opportunity to audition for the Alchemy Ballet Academy Winter Performance (including excerpts from The Nutcracker).

Ballet students are expected to wear appropriate attire. Young ladies must wear a leotard with skirt (attached or detached), pink tights, and soft pink ballet shoes in canvas or leather. Young men must wear a slim-fitting white t-shirt, black shorts, white socks, and soft black ballet shoes in canvas or leather. Alchemy Ballet offers an optional kit of one leotard with skirt, one pair of tights, and one pair of soft shoes for $25.00 or soft shoes only for $6.50.

Prerequisites: None

1
Qtr 2
Oct 25
10:00 am
10:50 am
Wed
Ballet Fun: The Nutcracker

PK-2nd

Alchemy Ballet

10

$140.00

Opens 09/26 6:00am

Young dancers will practice skills in musicality, balance, flexibility, and coordination as they learn to dance as a group. Each quarter, a different musical fairytale ballet will provide the inspiration and the music for the class. Dancers will become familiar with the story of the ballet and the orchestral music as they go through their own routine. The music, story, and characters will serve as an inspiration for creative movement.

Second quarter, young dancers will learn the story of The Nutcracker, composed by Tchaikovsky, and performed as a ballet since 1892.. In class, dancers will learn to recognize, understand, and apply techniques from the Vaganova ballet method such as: 1st - 6th positions, marching and skipping, demi plie, grand plie, saute, bourree, grand jete, and tendu. Students will also develop their physical conditioning and learn teamwork. Dancers in this level must be minimum age 4 by the start of class.

A demonstration of skills learned will be showcased for parents on the last class each quarter. Registration is for one morning class, however students who wish to further their skills are encouraged to sign up for both Monday and Wednesday morning lessons. Compass ballet students will have an opportunity to audition for the Alchemy Ballet Academy Winter Performance (including excerpts from The Nutcracker).

Ballet students are expected to wear appropriate attire. Young ladies must wear a leotard with skirt (attached or detached), pink tights, and soft pink ballet shoes in canvas or leather. Young men must wear a slim-fitting white t-shirt, black shorts, white socks, and soft black ballet shoes in canvas or leather. Alchemy Ballet offers an optional kit of one leotard with skirt, one pair of tights, and one pair of soft shoes for $25.00 or soft shoes only for $6.50.

Prerequisites: None

1
Qtr 4
Mar 19
10:00 am
10:55 am
Tue
Beginner 'Bots: Creepy Crawlies (Tue)

2nd-3rd

Becca Sticha

10

$203.00

$182.70 by 03/15

Opens 02/13 6:00am

Discover the world of robotics using kids' favorite, interlocking building bricks! Students will build and program a different whimsical, mechanized project each week using the WeDo 2.0 robotics system by LEGO Education.




Fourth quarter, students will model and motorize creepy crawly creatures such as a crab, praying mantis, scorpion, snail, ant, spider, tadpole, and more.




Their robots will be built using special-shaped LEGO components from the WeDo Educational set, motors, motion sensors, tilt sensors and a programmable, Bluetooth control unit ("brain"). Student will use classroom tablets to program the control units using an intuitive drag-and-drop coding modules.




Prior experience with LEGO or coding is not required. All equipment is furnished.

Topics in this Series: Animated Animals (Quarter 1), Jurassic Giants (Quarter 2); Rush Hour! (Quarter 3), and Creepy Crawlies (Quarter 4).

Prerequisites: None

1
Qtr 3
Jan 16
10:00 am
10:55 am
Tue
Beginner 'Bots: Rush Hour! (Tue)

2nd-3rd

Becca Sticha

10

$203.00

$182.70 by 12/15

Opens 11/14 6:00am

Discover the world of robotics using kids' favorite, interlocking building bricks! Students will build and program a different whimsical, mechanized project each week using the WeDo 2.0 robotics system by LEGO Education.




Third quarter, rush hour comes to Compass as students build and program automated vehicles like a dune buggy, Formula 1 race car, tow truck, tractor trailer, bus, and more.




Their robots will be built using special-shaped LEGO components from the WeDo Educational set, motors, motion sensors, tilt sensors and a programmable, Bluetooth control unit ("brain"). Student will use classroom tablets to program the control units using an intuitive drag-and-drop coding modules.




Prior experience with LEGO or coding is not required. All equipment is furnished.

Topics in this Series: Animated Animals (Quarter 1), Jurassic Giants (Quarter 2); Rush Hour! (Quarter 3), and Creepy Crawlies (Quarter 4).

Prerequisites: None

1
Qtr 2
Oct 31
10:00 am
10:55 am
Tue
Beginner 'Bots: Jurassic Giants (Tue)*

2nd-3rd

Becca Sticha

12

$152.00

$136.80 by 10/13

Opens 09/26 6:00am

Discover the world of robotics using kids' favorite, interlocking building bricks! Students will build and program a different whimsical, mechanized project each week using the WeDo 2.0 robotics system by LEGO Education. Second quarter, modern robotics will bring extinct Jurassic world to life with projects such a Brachiosaur, T-Rex, Megalodon Shark, Pterodactyl and their current cousins- the Komodo Dragon and Crocodile. Their robots will be built using special-shaped LEGO components from the WeDo Educational set, motors, motion sensors, tilt sensors and a programmable, Bluetooth control unit ("brain"). Student will use classroom tablets to program the control units using an intuitive drag-and-drop coding modules. Prior experience with LEGO or coding is not required. All equipment is furnished. Dates: Please note that this is a 6-week class that begins on October 31 instead of October 24. Topics in this Series: Animated Animals (Quarter 1), Jurassic Giants (Quarter 2); Rush Hour! (Quarter 3), and Creepy Crawlies (Quarter 4).

Prerequisites: None

1
Qtr 2
Oct 27
10:00 am
10:55 am
Fri
Breakfast Table: Early Eats

8th-12th

Mylene Nyman

8

$192.00

$172.80 by 10/13

Opens 09/26 6:00am

Teens can now enjoy a hearty, healthy start to the morning with Breakfast Table cooking classes at Compass! Teens will enjoy the fun and friendship of making and eating breakfast together. At the same time, they will learn valuable life skills in meal planning and cooking essentials, while ensuring that they have a well-balanced, nutritious start to their day. The Compass chefs' breakfast adventures will include:

Breakfast Egg Casserole
Banana Waffles
Morello Cherry and Vanilla Steel-Cut Oats
Perfect Hash Browns
Breakfast Burritos
Biscuits and Gravy
Mushroom & Leek Quiche

Students will be eating what they make each week and bringing home the recipes. These engaging cooking classes will get students excited about helping in the kitchen, experimenting, and trying new foods. Students will be exposed to healthy ingredients they may not regularly eat. They will learn important kitchen skills such as safety, sanitation, measuring, knife skills, and other tricks of the trade. Culinary vocabulary and terms are introduced each week, with no-pressure verbal review of those words the following week. Notes: Students with allergies to food ingredients or dietary restrictions cannot be accommodated in this class. Recipes may contain nuts, dairy, wheat, gluten, and eggs. All food supplies will be conventional, mass market ingredients. Specialty food preparations/certifications such as halal, kosher, and organic will not be used due to cost and sourcing logistics. Topics in this Series: Daybreak Dishes (Quarter 1), Early Eats (Quarter 2), Sunrise Starts (Quarter 3), and Morning Menus (Quarter 4). Lab/Supply Fee: A class fee of $45.00 is due payable to the instructor on the first day of class. What to Bring: None- Disposable aprons and take-home containers provided. What to Wear: Students should wear clean clothes and a bandana or have long hair tied back or braided. Credit: Homeschool families may wish to count this course as a component (partial) credit in career exploration, fine arts, or electives for purposes of a high school transcript. For more information and FAQs, see the Compass Cooking Classes webpage..

1
Qtr 4
Mar 22
10:00 am
10:55 am
Fri
Breakfast Table: Morning Menus

8th-12th

Mylene Nyman

8

$219.00

$197.10 by 03/15

Opens 02/13 6:00am

Teens can now enjoy a hearty, healthy start to the morning with Breakfast Table cooking classes at Compass! Teens will enjoy the fun and friendship of making and eating breakfast together. At the same time, they will learn valuable life skills in meal planning and cooking essentials, while ensuring that they have a well-balanced, nutritious start to their day. The Compass chefs' breakfast adventures will include:

Banana Chai Smoothie Bowl
Quinoa Mango Muffins
Breakfast Cookies-Wheels of Steel!
In-a-Hurry Broccoli Cheddar Mug-Quiche
Savory Granola Bars
Egg-Wrapped Burrito
Huevos Rancheros
Savory Avocado Egg Toast and Sweet Strawberry Banana Ricotta Toast

Students will be eating what they make each week and bringing home the recipes. These engaging cooking classes will get students excited about helping in the kitchen, experimenting, and trying new foods. Students will be exposed to healthy ingredients they may not regularly eat. They will learn important kitchen skills such as safety, sanitation, measuring, knife skills, and other tricks of the trade. Culinary vocabulary and terms are introduced each week, with no-pressure verbal review of those words the following week. Notes: Students with allergies to food ingredients or dietary restrictions cannot be accommodated in this class. Recipes may contain nuts, dairy, wheat, gluten, and eggs. All food supplies will be conventional, mass market ingredients. Specialty food preparations/certifications such as halal, kosher, and organic will not be used due to cost and sourcing logistics. Topics in this Series: Daybreak Dishes (Quarter 1), Early Eats (Quarter 2), Sunrise Starts (Quarter 3), and Morning Menus (Quarter 4). Lab/Supply Fee: A class fee of $45.00 is due payable to the instructor on the first day of class. What to Bring: None- Disposable aprons and take-home containers provided. What to Wear: Students should wear clean clothes and a bandana or have long hair tied back or braided. Credit: Homeschool families may wish to count this course as a component (partial) credit in career exploration, fine arts, or electives for purposes of a high school transcript. For more information and FAQs, see the Compass Cooking Classes webpage..

1
Qtr 3
Jan 19
10:00 am
10:55 am
Fri
Breakfast Table: Sunrise Starts

8th-12th

Mylene Nyman

8

$219.00

$197.10 by 12/15

Opens 11/14 6:00am

Teens can now enjoy a hearty, healthy start to the morning with Breakfast Table cooking classes at Compass! Teens will enjoy the fun and friendship of making and eating breakfast together. At the same time, they will learn valuable life skills in meal planning and cooking essentials, while ensuring that they have a well-balanced, nutritious start to their day. The Compass chefs' breakfast adventures will include:

Eggs Benedict
Baked Oatmeal
Protein-Packed on-the-Go Bites
Hash Brown Casserole
Spinach and Sweet Potato Frittata
Granola and Energy Bars
Red Pepper Avocado Eggs
Chilled Chia Breakfast Pudding

Students will be eating what they make each week and bringing home the recipes. These engaging cooking classes will get students excited about helping in the kitchen, experimenting, and trying new foods. Students will be exposed to healthy ingredients they may not regularly eat. They will learn important kitchen skills such as safety, sanitation, measuring, knife skills, and other tricks of the trade. Culinary vocabulary and terms are introduced each week, with no-pressure verbal review of those words the following week. Notes: Students with allergies to food ingredients or dietary restrictions cannot be accommodated in this class. Recipes may contain nuts, dairy, wheat, gluten, and eggs. All food supplies will be conventional, mass market ingredients. Specialty food preparations/certifications such as halal, kosher, and organic will not be used due to cost and sourcing logistics. Topics in this Series: Daybreak Dishes (Quarter 1), Early Eats (Quarter 2), Sunrise Starts (Quarter 3), and Morning Menus (Quarter 4). Lab/Supply Fee: A class fee of $45.00 is due payable to the instructor on the first day of class. What to Bring: None- Disposable aprons and take-home containers provided. What to Wear: Students should wear clean clothes and a bandana or have long hair tied back or braided. Credit: Homeschool families may wish to count this course as a component (partial) credit in career exploration, fine arts, or electives for purposes of a high school transcript. For more information and FAQs, see the Compass Cooking Classes webpage..

1
Qtr 2
Oct 25
10:00 am
10:55 am
Wed
Chess: Intermediate Players 2

4th-8th

Peter Snow

11

$151.00

$135.90 by 10/13

Opens 09/26 6:00am

Students will enjoy the logic and challenge of the timeless strategy board game as they learn and play chess with classmates. In Intermediate Chess 2, students will learn skills that build upon each other such as: queen-pawn endings, bishop, knight, and pawn endings, score-sheet notation, decoys, obstructions, and king defense under attack.


Learning and playing chess supports problem solving, decision making, critical and creative thinking, general cognitive ability, scholastic skills, and mathematical achievement (Univ. of Minnesota). Experts suggest that the game of chess teaches analytical and disciplined thinking skills, while raising self esteem, teaching motivation and determination, and sportsmanship (Kasparov Foundation). Each class will be spent half on technique and half in practice matches with classmates while the instructor coaches. Students should have 30+ hours of chess instruction prior to enrolling in Intermediate Chess, a working knowledge of most skills taught in the Compass Beginner and Advanced Beginner Chess levels, or instructor permission.

Prerequisites: None

1
Qtr 3
Jan 17
10:00 am
10:55 am
Wed
Chess: Intermediate Players 3

4th-8th

Peter Snow

12

$172.00

$154.80 by 12/15

Opens 11/14 6:00am

Students will enjoy the logic and challenge of the timeless strategy board game as they learn and play chess with classmates. In Intermediate Chess 3, students will learn skills that build upon each other such as: making and escaping forks, pins, x-rays and skewers; overload, removing the guard, deflection, and decoys.


Learning and playing chess supports problem solving, decision making, critical and creative thinking, general cognitive ability, scholastic skills, and mathematical achievement (Univ. of Minnesota). Experts suggest that the game of chess teaches analytical and disciplined thinking skills, while raising self esteem, teaching motivation and determination, and sportsmanship (Kasparov Foundation). Each class will be spent half on technique and half in practice matches with classmates while the instructor coaches. Students should have 30+ hours of chess instruction prior to enrolling in Intermediate Chess, a working knowledge of most skills taught in the Compass Beginner and Advanced Beginner Chess levels, or instructor permission.

Prerequisites: None

1
Qtr 4
Mar 20
10:00 am
10:55 am
Wed
Chess: Intermediate Players 4

4th-8th

Peter Snow

12

$172.00

$154.80 by 03/15

Opens 02/13 6:00am

Students will enjoy the logic and challenge of the timeless strategy board game as they learn and play chess with classmates. In Intermediate Chess 4, students will learn skills that build upon each other such as: various endgames: king and pawn; king with queen and pawn; king, rook, and pawn endgames; and minor piece (knight and bishop) endgames. Intermediate Chess 4 will conclude with a chess party and awards ceremony with certificates.


Learning and playing chess supports problem solving, decision making, critical and creative thinking, general cognitive ability, scholastic skills, and mathematical achievement (Univ. of Minnesota). Experts suggest that the game of chess teaches analytical and disciplined thinking skills, while raising self esteem, teaching motivation and determination, and sportsmanship (Kasparov Foundation). Each class will be spent half on technique and half in practice matches with classmates while the instructor coaches. Students should have 30+ hours of chess instruction prior to enrolling in Intermediate Chess, a working knowledge of most skills taught in the Compass Beginner and Advanced Beginner Chess levels, or instructor permission.

Prerequisites: None

1
Semester
Jan 15
10:00 am
12:55 pm
Mon
Compass Kindergarten- Language Arts

K

Danielle Mercadal

10

$822.00

$739.80 by 12/15

Opens 11/14 6:00am

Can your child sit in a circle for story time? Line up for lunch? Take turns talking? This one-day, 3-hour (half-day) program is a "taste" of kindergarten for 5- year-olds. Start your child's week off right with "Monday mornings with Miss M" at Compass Kindergarten. Children will work in a small group with an experienced early elementary educator for this dynamic, play-based program that offers regular interaction and socialization.

This fun, activity-based program will create rhythm and routine in a homeschooled kindergartner's week and give them a sense of community and a peer group. Children will practice routines and transitions as they move through the morning. Each session will include some simple structure such as a daily arrival song/greeting, circle time, story, snack time, activity, lunch, active game, and closing/goodbyes. Through games and activities, they will also practice key childhood social skills such as sharing, taking turns, and entering play with others. Academic basics such as the ABCs, days of the week, colors, shapes, and number sense will be integrated into activities involving fairy tales, nature and art. The teacher will provide ideas for parents to work on at home with their child during the week.

Compass Kindergarten is offered in three weekly sessions: Monday, Wednesday, Friday. Registration is stand-alone for each day so parents can register for one, two, or all three. While each kindergarten class will give children the opportunities for learning and playing in a social environment along with classroom routines, each of the three days will focus on a particular area of study and discovery of how each is connected.

On Mondays, the focus will be on Language Arts where students will be exposed to folktales, seasonal stories, and classic favorites while also practicing basic reading and writing skills such as sound blends, digraphs and long vowel sounds.

Parents can choose to drop children off for this program (different than Compass's school-year policies for 55 minute classes.) Children should bring a bagged lunch and water bottle to each session. There is a $40.00 material fee for class consumables due payable to the teacher on the first day of class. Registration for this program is by 16-week semester with priority registration for continuing students. Students must be age five (5) at the start of the program. Parents who are shopping around or applying to alternate kindergarten programs should review the Compass withdrawal policy.

1
Semester
Jan 17
10:00 am
12:55 pm
Wed
Compass Kindergarten- Math

K

Danielle Mercadal

8

$822.00

$739.80 by 12/15

Opens 11/14 6:00am

Can your child sit in a circle for story time? Line up for lunch? Take turns talking? This one-day, 3-hour (half-day) program is a "taste" of kindergarten for 5- year-olds. Start your child's week off right with "Monday mornings with Miss M" at Compass Kindergarten. Children will work in a small group with an experienced early elementary educator for this dynamic, play-based program that offers regular interaction and socialization. This fun, activity-based program will create rhythm and routine in a homeschooled kindergartner's week and give them a sense of community and a peer group. Children will practice routines and transitions as they move through the morning. Each session will include some simple structure such as a daily arrival song/greeting, circle time, story, snack time, activity, lunch, active game, and closing/goodbyes. Through games and activities, they will also practice key childhood social skills such as sharing, taking turns, and entering play with others. Academic basics such as the ABCs, days of the week, colors, shapes, and number sense will be integrated into activities involving fairy tales, nature and art. The teacher will provide ideas for parents to work on at home with their child during the week. Compass Kindergarten is offered in three weekly sessions: Monday, Wednesday, Friday. Registration is stand-alone for each day so parents can register for one, two, or all three. While each kindergarten class will give children the opportunities for learning and playing in a social environment along with classroom routines, each of the three days will focus on a particular area of study and discovery of how each is connected. On Wednesdays, the focus will be on Math where students will be exposed to basic mathematical concepts such as adding, subtracting, skip counting, ordinal numbers, and time through stories and play. Parents can choose to drop children off for this program (different than Compass's school-year policies for 55 minute classes.) Children should bring a bagged lunch and water bottle to each session. There is a $40.00 material fee for class consumables due payable to the teacher on the first day of class. Registration for this program is by 16-week semester with priority registration for continuing students. Students must be age five (5) at the start of the program. Parents who are shopping around or applying to alternate kindergarten programs should review the Compass withdrawal policy.

1
Semester
Jan 19
10:00 am
12:55 pm
Fri
Compass Kindergarten- Science

K

Danielle Mercadal

10

$822.00

$739.80 by 12/15

Opens 11/14 6:00am

Can your child sit in a circle for story time? Line up for lunch? Take turns talking? This one-day, 3-hour (half-day) program is a "taste" of kindergarten for 5- year-olds. Start your child's week off right with "Monday mornings with Miss M" at Compass Kindergarten. Children will work in a small group with an experienced early elementary educator for this dynamic, play-based program that offers regular interaction and socialization.

This fun, activity-based program will create rhythm and routine in a homeschooled kindergartner's week and give them a sense of community and a peer group. Children will practice routines and transitions as they move through the morning. Each session will include some simple structure such as a daily arrival song/greeting, circle time, story, snack time, activity, lunch, active game, and closing/goodbyes. Through games and activities, they will also practice key childhood social skills such as sharing, taking turns, and entering play with others. Academic basics such as the ABCs, days of the week, colors, shapes, and number sense will be integrated into activities involving fairy tales, nature and art. The teacher will provide ideas for parents to work on at home with their child during the week.

Compass Kindergarten is offered in three weekly sessions: Monday, Wednesday, Friday. Registration is stand-alone for each day so parents can register for one, two, or all three. While each kindergarten class will give children the opportunities for learning and playing in a social environment along with classroom routines, each of the three days will focus on a particular area of study and discovery of how each is connected.

On Fridays, the focus will be on Science and exploration of the natural world through stories, crafts, and observations both inside and outside the classroom. Themes include seasons, weather, local animals, and the five senses.

Parents can choose to drop children off for this program (different than Compass's school-year policies for 55 minute classes.) Children should bring a bagged lunch and water bottle to each session. There is a $40.00 material fee for class consumables due payable to the teacher on the first day of class. Registration for this program is by 16-week semester with priority registration for continuing students. Students must be age five (5) at the start of the program. Parents who are shopping around or applying to alternate kindergarten programs should review the Compass withdrawal policy.

1
Qtr 2
Oct 24
10:00 am
10:55 am
Tue
Cooking for Little Kids: Festive Fall Flavors (Tue)

1st-3rd

Mylene Nyman

6

$192.00

$172.80 by 10/13

Opens 09/26 6:00am

Students will enjoy making flavorful fall recipes and family favorites that feature a variety of fruits, vegetables, and fresh ingredients. Festive Fall recipes are selected to be nutritious, fun, and simple to make. Each class will focus on a portion of a meal including appetizer, salad, soup, side dish, main dish, and dessert. The Compass chefs' culinary adventures will include:

Corn Dip
Chicken Vegetable Soup
Cucumber and Feta Salad
Southwestern Cheesy Chicken
Garlic Ginger Carrots
Sweet Potato Souffle
Cranberry Curd Mini Tart

Students will be eating what they make each week and bringing home the recipes and leftovers. These engaging cooking classes will get students excited about helping in the kitchen, experimenting, and trying new foods. Students will be exposed to healthy ingredients they may not regularly eat. They will learn important kitchen skills such as safety, sanitation, measuring, knife skills, and other tricks of the trade. Culinary vocabulary and terms are introduced each week, with no-pressure verbal review of those words the following week. Notes: Students with allergies to food ingredients or dietary restrictions cannot be accommodated in this class. Recipes may contain nuts, dairy, wheat, gluten, and eggs. All food supplies will be conventional, mass market ingredients. Specialty food preparations/certifications such as halal, kosher, and organic will not be used due to cost and sourcing logistics. Topics in this Series: Fall Fare with Flair (Quarter 1), Festive Fall Flavors (Quarter 2), Winter Warm-Ups (Quarter 3), Savory Spring Specialties (Quarter 4). Lab/Supply Fee: A class fee of $45.00 is due payable to the instructor on the first day of class. What to Bring: None- Disposable aprons and take-home containers provided. What to Wear: Students should wear clean clothes and have long hair tied back, braided, or secured under a bandana (male and female). For more information and FAQs, see the Compass Cooking Classes webpage.

1
Qtr 4
Mar 19
10:00 am
10:55 am
Tue
Cooking for Little Kids: Savory Spring Specialties (Tue)

1st-3rd

Mylene Nyman

6

$219.00

$197.10 by 03/15

Opens 02/13 6:00am

Students will enjoy making tasty, light spring recipes that feature a variety of fruits, vegetables, and fresh ingredients. Spring Specialties are selected to be nutritious, fun, and simple to make. Each class will focus on a portion of a meal including appetizer, salad, soup, side dish, main dish, and dessert. The Compass chefs' culinary adventures will include:

Divine Water Chestnuts
Gazpacho
Orchard Ambrosia Salad
Chicken Carbonara
Succotash
Brussels Sprout Casserole
Orzo with Spinach, Tomato and Ricotta
Blueberry Lemon Trifle

Students will be eating what they make each week and bringing home the recipes and leftovers. These engaging cooking classes will get students excited about helping in the kitchen, experimenting, and trying new foods. Students will be exposed to healthy ingredients they may not regularly eat. They will learn important kitchen skills such as safety, sanitation, measuring, knife skills, and other tricks of the trade. Culinary vocabulary and terms are introduced each week, with no-pressure verbal review of those words the following week. Notes: Students with allergies to food ingredients or dietary restrictions cannot be accommodated in this class. Recipes may contain nuts, dairy, wheat, gluten, and eggs. All food supplies will be conventional, mass market ingredients. Specialty food preparations/certifications such as halal, kosher, and organic will not be used due to cost and sourcing logistics. Topics in this Series: Fall Fare with Flair (Quarter 1), Festive Fall Flavors (Quarter 2), Winter Warm-Ups (Quarter 3), Savory Spring Specialties (Quarter 4). Lab/Supply Fee: A class fee of $45.00 is due payable to the instructor on the first day of class. What to Bring: None- Disposable aprons and take-home containers provided. What to Wear: Students should wear clean clothes and have long hair tied back, braided, or secured under a bandana (male and female). For more information and FAQs, see the Compass Cooking Classes webpage.

1
Qtr 3
Jan 16
10:00 am
10:55 am
Tue
Cooking for Little Kids: Winter Warm-Ups (Tue)

1st-3rd

Mylene Nyman

6

$219.00

$197.10 by 12/15

Opens 11/14 6:00am

Students will enjoy making hearty favorites and winter weather comfort foods that feature a variety of fruits, vegetables, and fresh ingredients. Winter Warm-Up recipes are selected to be nutritious, fun, and simple to make. Each class will focus on a portion of a meal including appetizer, salad, soup, side dish, main dish, and dessert. The Compass chefs' culinary adventures will include:

Caramelized Onion Flatbread
Cauliflower Leek Soup
Greek Chickpea Salad
Cheesy Potato Bake
Hawaiian Chicken Kebabs
Broccoli and Wild Rice Casserole
Root Beer Float Cupcakes
Chocolate Souffle

Students will be eating what they make each week and bringing home the recipes and leftovers. These engaging cooking classes will get students excited about helping in the kitchen, experimenting, and trying new foods. Students will be exposed to healthy ingredients they may not regularly eat. They will learn important kitchen skills such as safety, sanitation, measuring, knife skills, and other tricks of the trade. Culinary vocabulary and terms are introduced each week, with no-pressure verbal review of those words the following week. Notes: Students with allergies to food ingredients or dietary restrictions cannot be accommodated in this class. Recipes may contain nuts, dairy, wheat, gluten, and eggs. All food supplies will be conventional, mass market ingredients. Specialty food preparations/certifications such as halal, kosher, and organic will not be used due to cost and sourcing logistics. Topics in this Series: Fall Fare with Flair (Quarter 1), Festive Fall Flavors (Quarter 2), Winter Warm-Ups (Quarter 3), Savory Spring Specialties (Quarter 4). Lab/Supply Fee: A class fee of $45.00 is due payable to the instructor on the first day of class. What to Bring: None- Disposable aprons and take-home containers provided. What to Wear: Students should wear clean clothes and have long hair tied back, braided, or secured under a bandana (male and female). For more information and FAQs, see the Compass Cooking Classes webpage.

1
Qtr 2
Oct 23
10:00 am
11:55 am
Mon
Culinary Foundations: Meat Pies and Sweet Pies

9th-12th

Mylene Nyman

8

$375.00

$337.50 by 10/13

Opens 09/26 6:00am

Students with a curiosity for culinary careers will explore many aspects of cooking for the hospitality industry and for themselves. In this advanced cooking class, students will make delicious, advanced recipes and learn skills that are the foundation for a future career in culinary arts. This class will get students excited about new foods, flavors, and techniques as they gain a working knowledge of food planning and preparation. Each quarter, new technical, kitchen skills are introduced, and each week, a new recipe is made in class that demonstrates the featured food group or cooking style. Second quarter covers Chapter 2 in the Level 1 textbook and features Meat Pies and Sweet Pies including:

Pork Tourtiere
Salted Caramel Bourbon Pecan Pie (nuts)
Curry Chicken Pie
Blueberry Cheesecake Cream Pie
Traditional Treacle Tart
Southern Tomato Pie
Lamb Hand Pies

Culinary vocabulary will also be introduced each week. Students will leave this class with an introduction to culinary careers in the hospitality industry and a beginning foundation in culinary arts. Additionally, students will be able to take charge of a home kitchen, prepare advanced dishes, and adhere to safety and hygiene standards. They will have nutrition-planning and cooking skills that will enrich the lives of their friends and families. Notes: Students with allergies to food ingredients or dietary restrictions cannot be accommodated in this class. Recipes may contain nuts, dairy, wheat, gluten, and eggs. Pork will be used in a meat pie during 2nd quarter. All food supplies will be conventional, mass market ingredients. Specialty food preparations/certifications such as halal, kosher, and organic will not be used due to cost and sourcing logistics. Topics in this Series: Lotsa Pasta (Quarter 1); Meat Pies and Sweet Pies (Quarter 2); Soups and Stews (Quarter 3); and Seafood Celebration (Quarter 4). Students continuing from the prior quarter will receive priority pre-registration for next quarter. Prerequisites: Students must be in 9th grade (minimum age 14) to take this class. 7th-8th graders must have Instructor's permission to enroll. This class is best suited for students who can follow instructions, complete sequential tasks, and work in a group. Workload: Students should expect to spend 1-2 hours per week outside of class. Assignments: Cooking assignments, practicing skills at home, and related homework will be given in class and e-mailed to students and parents. Brief written assignments may be given, such as recipe modification or development. Assessments: Individual feedback will be given in class. Formal assessments will not be given. At the end of the second quarter, enrolled students will be required to complete an online Virginia Food Handler Course for food safety certification through the county health department, which will cost $25.00 https://courseforfoodsafety.com/states/VA?gclid=CjwKCAjw7LX0BRBiEiwA__gNw4AfZHgp_eOVTeiEXudxZhhF11E2UMggiIeYo6qL33xlUaDXbUeB5RoCG1cQAvD_BwE Textbook/Materials: Students should purchase or rent the selected textbooks and workbooks. Used copies are acceptable.

Foundations of Restaurant Management & Culinary Arts: Level 1, published by National Restaurant Association (ISBN# 978-0138019389)
Foundations of Restaurant Management & Culinary Arts: Level 2, published by National Restaurant Association (ISBN# 978-0131380226)
Activity Guide for Foundations of Restaurant Management and Culinary Arts Level 1, published by National Restaurant Association (ISBN# 978-0137070503)
Activity Guide for Foundations of Restaurant Management and Culinary Arts Level 2, published by National Restaurant Association (ISBN# 978-0131380714)

Required Tools/Materials: Culinary students will be expected to begin to acquire their own tools. Students should purchase and bring with them each week the following basic, minimum tools and supplies: -Chef's Knife Set, Professional Quality- (purchased individually or as a starter set) Recommended model (Amazon): J.A Henckels International 31425-000 Classic Starter Knife Set, 3-Piece, Black/Stainless Steel /p> -Knife Guards- Recommended model (Amazon): 3- Piece Universal Knife Edge Guards Set -Carrying Case- Recommended model (Amazon): Tosnail Chef Knife Case Roll Bag with 15 Slots -Chef's Jacket- (long sleeve, white. Brought to class clean each week) Recommended model- women's (Amazon): Chef Works Women's Le Mans Chef CoatRecommended model-men's (Amazon): Chef Works Men's Bordeaux Chef Coat -Chef's Cap - (student's choice of color) Recommended model (Amazon): Nanxson 3pcs Chef Hat Office Supplies: Ring binder, pen or pencil, note cards and loose-leaf paper Lab/Supply Fee: A class fee of $75.00 is due payable to the instructor on the first day of class for perishable food items, ingredients, and supplies that are used in this class. For more information and FAQs, see the Compass Cooking Classes webpage.. Credit: Homeschool families may wish to count this course as a component (partial) credit in Fine Arts or Career Education for purposes of a high school transcript.

1
Qtr 4
Mar 18
10:00 am
11:55 am
Mon
Culinary Foundations: Seafood Celebration

9th-12th

Mylene Nyman

8

$428.00

$385.20 by 03/15

Opens 02/13 6:00am

Students with a curiosity for culinary careers will explore many aspects of cooking for the hospitality industry and for themselves. In this advanced cooking class, students will make delicious, advanced recipes and learn skills that are the foundation for a future career in culinary arts. This class will get students excited about new foods, flavors, and techniques as they gain a working knowledge of food planning and preparation. Each quarter, new technical, kitchen skills are introduced, and each week, a new recipe is made in class that demonstrates the featured food group or cooking style. Fourth quarter covers Chapter 6 in the Level 2 textbook and features Fish and Seafood recipes including:

Crab Mornay
Shrimp Scampi
Clam Chowder
Shrimp and Crawfish Stuffed Potato
Seafood Newburg
Seafood Salad
Fish Tacos
Shrimp and Crab Gratin

Culinary vocabulary will also be introduced each week. Students will leave this class with an introduction to culinary careers in the hospitality industry and a beginning foundation in culinary arts. Additionally, students will be able to take charge of a home kitchen, prepare advanced dishes, and adhere to safety and hygiene standards. They will have nutrition-planning and cooking skills that will enrich the lives of their friends and families. Notes: Students with allergies to food ingredients or dietary restrictions cannot be accommodated in this class. Recipes may contain nuts, dairy, wheat, gluten, and eggs. Pork will be used in a meat pie during 2nd quarter. All food supplies will be conventional, mass market ingredients. Specialty food preparations/certifications such as halal, kosher, and organic will not be used due to cost and sourcing logistics. Topics in this Series: Lotsa Pasta (Quarter 1); Meat Pies and Sweet Pies (Quarter 2); Soups and Stews (Quarter 3); and Seafood Celebration (Quarter 4). Students continuing from the prior quarter will receive priority pre-registration for next quarter. Prerequisites: Students must be in 9th grade (minimum age 14) to take this class. 7th-8th graders must have Instructor's permission to enroll. This class is best suited for students who can follow instructions, complete sequential tasks, and work in a group. Workload: Students should expect to spend 1-2 hours per week outside of class. Assignments: Cooking assignments, practicing skills at home, and related homework will be given in class and e-mailed to students and parents. Brief written assignments may be given, such as recipe modification or development. Assessments: Individual feedback will be given in class. Formal assessments will not be given. At the end of the second quarter, enrolled students will be required to complete an online Virginia Food Handler Course for food safety certification through the county health department, which will cost $25.00 https://courseforfoodsafety.com/states/VA?gclid=CjwKCAjw7LX0BRBiEiwA__gNw4AfZHgp_eOVTeiEXudxZhhF11E2UMggiIeYo6qL33xlUaDXbUeB5RoCG1cQAvD_BwE Textbook/Materials: Students should purchase or rent the selected textbooks and workbooks. Used copies are acceptable.

Foundations of Restaurant Management & Culinary Arts: Level 1, published by National Restaurant Association (ISBN# 978-0138019389)
Foundations of Restaurant Management & Culinary Arts: Level 2, published by National Restaurant Association (ISBN# 978-0131380226)
Activity Guide for Foundations of Restaurant Management and Culinary Arts Level 1, published by National Restaurant Association (ISBN# 978-0137070503)
Activity Guide for Foundations of Restaurant Management and Culinary Arts Level 2, published by National Restaurant Association (ISBN# 978-0131380714)

Required Tools/Materials: Culinary students will be expected to begin to acquire their own tools. Students should purchase and bring with them each week the following basic, minimum tools and supplies: -Chef's Knife Set, Professional Quality- (purchased individually or as a starter set) Recommended model (Amazon): J.A Henckels International 31425-000 Classic Starter Knife Set, 3-Piece, Black/Stainless Steel /p> -Knife Guards- Recommended model (Amazon): 3- Piece Universal Knife Edge Guards Set -Carrying Case- Recommended model (Amazon): Tosnail Chef Knife Case Roll Bag with 15 Slots -Chef's Jacket- (long sleeve, white. Brought to class clean each week) Recommended model- women's (Amazon): Chef Works Women's Le Mans Chef CoatRecommended model-men's (Amazon): Chef Works Men's Bordeaux Chef Coat -Chef's Cap - (student's choice of color) Recommended model (Amazon): Nanxson 3pcs Chef Hat Office Supplies: Ring binder, pen or pencil, note cards and loose-leaf paper Lab/Supply Fee: A class fee of $90.00 is due payable to the instructor on the first day of class for perishable food items, ingredients, and supplies that are used in this class. For more information and FAQs, see the Compass Cooking Classes webpage.. Credit: Homeschool families may wish to count this course as a component (partial) credit in Fine Arts or Career Education for purposes of a high school transcript.

1
Qtr 3
Jan 15
10:00 am
11:55 am
Mon
Culinary Foundations: Soups and Stews

9th-12th

Mylene Nyman

8

$428.00

$385.20 by 12/15

Opens 11/14 6:00am

Students with a curiosity for culinary careers will explore many aspects of cooking for the hospitality industry and for themselves. In this advanced cooking class, students will make delicious, advanced recipes and learn skills that are the foundation for a future career in culinary arts. This class will get students excited about new foods, flavors, and techniques as they gain a working knowledge of food planning and preparation. Each quarter, new technical, kitchen skills are introduced, and each week, a new recipe is made in class that demonstrates the featured food group or cooking style. Third quarter covers Chapter 6 in the Level 1 textbook and features Soups and Stews including:

Chicken Gnocchi
Pasta Fagioli
Chicken Corn Chowder
Lentil Soup
Posole
Butternut Squash Bisque
Chicken and Dumplings
Chili Cook-Off

Culinary vocabulary will also be introduced each week. Students will leave this class with an introduction to culinary careers in the hospitality industry and a beginning foundation in culinary arts. Additionally, students will be able to take charge of a home kitchen, prepare advanced dishes, and adhere to safety and hygiene standards. They will have nutrition-planning and cooking skills that will enrich the lives of their friends and families. Notes: Students with allergies to food ingredients or dietary restrictions cannot be accommodated in this class. Recipes may contain nuts, dairy, wheat, gluten, and eggs. Pork will be used in a meat pie during 2nd quarter. All food supplies will be conventional, mass market ingredients. Specialty food preparations/certifications such as halal, kosher, and organic will not be used due to cost and sourcing logistics. Topics in this Series: Lotsa Pasta (Quarter 1); Meat Pies and Sweet Pies (Quarter 2); Soups and Stews (Quarter 3); and Seafood Celebration (Quarter 4). Students continuing from the prior quarter will receive priority pre-registration for next quarter. Prerequisites: Students must be in 9th grade (minimum age 14) to take this class. 7th-8th graders must have Instructor's permission to enroll. This class is best suited for students who can follow instructions, complete sequential tasks, and work in a group. Workload: Students should expect to spend 1-2 hours per week outside of class. Assignments: Cooking assignments, practicing skills at home, and related homework will be given in class and e-mailed to students and parents. Brief written assignments may be given, such as recipe modification or development. Assessments: Individual feedback will be given in class. Formal assessments will not be given. At the end of the second quarter, enrolled students will be required to complete an online Virginia Food Handler Course for food safety certification through the county health department, which will cost $25.00 https://courseforfoodsafety.com/states/VA?gclid=CjwKCAjw7LX0BRBiEiwA__gNw4AfZHgp_eOVTeiEXudxZhhF11E2UMggiIeYo6qL33xlUaDXbUeB5RoCG1cQAvD_BwE Textbook/Materials: Students should purchase or rent the selected textbooks and workbooks. Used copies are acceptable.

Foundations of Restaurant Management & Culinary Arts: Level 1, published by National Restaurant Association (ISBN# 978-0138019389)
Foundations of Restaurant Management & Culinary Arts: Level 2, published by National Restaurant Association (ISBN# 978-0131380226)
Activity Guide for Foundations of Restaurant Management and Culinary Arts Level 1, published by National Restaurant Association (ISBN# 978-0137070503)
Activity Guide for Foundations of Restaurant Management and Culinary Arts Level 2, published by National Restaurant Association (ISBN# 978-0131380714)

Required Tools/Materials: Culinary students will be expected to begin to acquire their own tools. Students should purchase and bring with them each week the following basic, minimum tools and supplies: -Chef's Knife Set, Professional Quality- (purchased individually or as a starter set) Recommended model (Amazon): J.A Henckels International 31425-000 Classic Starter Knife Set, 3-Piece, Black/Stainless Steel /p> -Knife Guards- Recommended model (Amazon): 3- Piece Universal Knife Edge Guards Set -Carrying Case- Recommended model (Amazon): Tosnail Chef Knife Case Roll Bag with 15 Slots -Chef's Jacket- (long sleeve, white. Brought to class clean each week) Recommended model- women's (Amazon): Chef Works Women's Le Mans Chef CoatRecommended model-men's (Amazon): Chef Works Men's Bordeaux Chef Coat -Chef's Cap - (student's choice of color) Recommended model (Amazon): Nanxson 3pcs Chef Hat Office Supplies: Ring binder, pen or pencil, note cards and loose-leaf paper Lab/Supply Fee: A class fee of $75.00 is due payable to the instructor on the first day of class for perishable food items, ingredients, and supplies that are used in this class. For more information and FAQs, see the Compass Cooking Classes webpage.. Credit: Homeschool families may wish to count this course as a component (partial) credit in Fine Arts or Career Education for purposes of a high school transcript.

1
Qtr 3
Jan 17
10:00 am
10:55 am
Wed
Detective Drama: Mystery at the Fair

4th-6th

Judith Harmon

10

$159.00

$143.10 by 12/15

Opens 11/14 6:00am

Calling crooked criminals who commit creepy crimes! Convening colorful characters who corroborate clues and constables who collaborate to crack the case! Connect with a kooky cast in Compass's new Detective Drama. Using materials from a commercial mystery role playing game (RPG), students will be guided through the facts of a fictitious case. Student sleuths will be follow clue cards, eclectic evidence, and phony forensics to uncover a crime. Emphasis will be on critical thinking, problem solving skills, and improvisation through the portrayal of unique characters involved in the crime. Students will be encouraged to develop a strong, compelling character, an original costume, a backstory, and of course, an alibi. Third quarter, students will unravel the Mystery at the Fair. On the morning of June 20, the smell of popcorn and cotton candy filled the air as children from all over the county rushed to the gates of the fair entrance. Just then, the loud speaker announced that technical difficulties had shut down the rides and games. Alexis cried out from the audience that she couldn't miss the pie contest. She has worked on a blue ribbon recipe all year. Was there a culprit who wanted to plunder the pie contest? In this workshop, students will experiment with acting and improvisation and working as a team. This class is best suited for students who are active listeners, are flexible and easily adapt, have a sense of humor, and enjoy working in a collaborative group. Students need to be able to stay in sync with the flow of the class. This is not an "anything goes" or free-for-all class. Because of the age of the students in this class, only capers such as burglaries or kidnappings will be portrayed instead of murders. Topics in this Series: The Case of the Missing Crown (First Quarter); The Mystery of the Lost Jewels of the Titanic (Second Quarter); Mystery at the Fair (Third Quarter), and The Missing Mona Lisa (Fourth Quarter). There is a class supply fee of $20.00 due payable to the instructor on the first day for the class RPG materials, printing, props, and investigation folders.

1
Qtr 4
Mar 20
10:00 am
10:55 am
Wed
Detective Drama: The Missing Mona Lisa

4th-6th

Judith Harmon

10

$159.00

$143.10 by 03/15

Opens 02/13 6:00am

Calling crooked criminals who commit creepy crimes! Convening colorful characters who corroborate clues and constables who collaborate to crack the case! Connect with a kooky cast in Compass's new Detective Drama. Using materials from a commercial mystery role playing game (RPG), students will be guided through the facts of a fictitious case. Student sleuths will be follow clue cards, eclectic evidence, and phony forensics to uncover a crime. Emphasis will be on critical thinking, problem solving skills, and improvisation through the portrayal of unique characters involved in the crime. Students will be encouraged to develop a strong, compelling character, an original costume, a backstory, and of course, an alibi. Fourth quarter, students will unravel the Case of the Missing Mona Lisa. The Mona Lisa is one of the world's most famous and celebrated paintings. People from all over the world come to visit this beautiful masterpiece in Paris France, at The Louvre. That was, until it was stolen! The Louvre needs your help finding the perpetrator so that the Mona Lisa can once again be on display for all to see. In this workshop, students will experiment with acting and improvisation and working as a team. This class is best suited for students who are active listeners, are flexible and easily adapt, have a sense of humor, and enjoy working in a collaborative group. Students need to be able to stay in sync with the flow of the class. This is not an "anything goes" or free-for-all class. Because of the age of the students in this class, only capers such as burglaries or kidnappings will be portrayed instead of murders. Topics in this Series: The Case of the Missing Crown (First Quarter); The Mystery of the Lost Jewels of the Titanic (Second Quarter); Mystery at the Fair (Third Quarter), and The Missing Mona Lisa (Fourth Quarter). There is a class supply fee of $20.00 due payable to the instructor on the first day for the class RPG materials, printing, props, and investigation folders.

1
Qtr 2
Oct 25
10:00 am
10:55 am
Wed
Detective Drama: The Mystery of the Lost Jewels of the Titanic

4th-6th

Judith Harmon

9

$142.00

$127.80 by 10/13

Opens 09/26 6:00am

Calling crooked criminals who commit creepy crimes! Convening colorful characters who corroborate clues and constables who collaborate to crack the case! Connect with a kooky cast in Compass's new Detective Drama. Using materials from a commercial mystery role playing game (RPG), students will be guided through the facts of a fictitious case. Student sleuths will be follow clue cards, eclectic evidence, and phony forensics to uncover a crime. Emphasis will be on critical thinking, problem solving skills, and improvisation through the portrayal of unique characters involved in the crime. Students will be encouraged to develop a strong, compelling character, an original costume, a backstory, and of course, an alibi. Second quarter, students will unravel the Mystery of the Lost Jewels of the Titanic! On April 10, 1912, the luxury steamship the RMS Titanic set sail from Southampton, England to New York City. It was the first transatlantic trip for this luxury ship and many of the passengers aboard were wealthy industrialists, celebrities, and high-ranking officials. The wealthiest of these passengers was John Jacob Astor IV. Mr. Astor was carrying precious jewels with him across the Atlantic worth more than $10 million. Many of the passengers knew of Mr. Astor and his famed jewels. Find out who stole John Jacob Astor's jewels in this thrilling historical fiction mystery. In this workshop, students will experiment with acting and improvisation and working as a team. This class is best suited for students who are active listeners, are flexible and easily adapt, have a sense of humor, and enjoy working in a collaborative group. Students need to be able to stay in sync with the flow of the class. This is not an "anything goes" or free-for-all class. Because of the age of the students in this class, only capers such as burglaries or kidnappings will be portrayed instead of murders. Topics in this Series: The Case of the Missing Crown (First Quarter); The Mystery of the Lost Jewels of the Titanic (Second Quarter); Mystery at the Fair (Third Quarter), and The Missing Mona Lisa (Fourth Quarter). There is a class supply fee of $20.00 due payable to the instructor on the first day for the class RPG materials, printing, props, and investigation folders.

1
Qtr 4
Mar 21
10:00 am
10:55 am
Thu
Digital Workshop: Minecraft Modders (Intro or Continuing)

3rd-4th

Ethan Hay

12

$210.00

$189.00 by 03/15

Opens 02/13 6:00am

In Digital Workshop, students will become immersed in the digital worlds of Minecraft that they will learn to navigate and transform through coding! What can you do if your vision of a unique Minecraft world cannot be built with the standard blocks and virtual raw materials? You need to change it yourself! Students will create mods (modifications) to the classic game in order to create a wide variety of new elements, custom structures, cool new effects, upgraded mechanics, and improved gameplay to enhance their entire Minecraft experience. Students use their imaginations to make Minecraft do what they want it to do- through the power of modding. Minecraft projects created in this class will run on PC/laptop (i.e. Java) versions of Minecraft and will not be compatible with tablet, phone, or console versions of Minecraft. Digital Workshop is a computer lab environment in which students work through the Black Rocket curriculum under the direction of computer science coaches. The lab environment allows students to enroll at any quarter, fosters brand new coders, and encourages those with prior coding experience. In the "Intro" level of a course (i.e., Part 1), students will work through the fundamentals of a new digital skill. In the "Continuing" level (i.e., Part 2), students who continue from "Intro" will develop new skills and will design and code an individual project. New students who enroll in "Intro" will begin with the introductory lessons. In order to differentiate instruction between new and continuing students, coaches work with small pull-out groups, pairs, or individuals to provide additional support as needed. The class tuition includes a student technology fee that covers the use of instructor-provided classroom laptops loaded with the required software, applications, and licenses. At the end of the class, students will receive access to Black Rocket's interactive learning platform to continue their coding journey at home. Topics in this Series: ROBLOX Makers (Quarters 1, 2); Minecraft Modders (Quarters 3, 4).

1
Qtr 3
Jan 18
10:00 am
10:55 am
Thu
Digital Workshop: Minecraft Modders (Intro)

3rd-4th

Ethan Hay

12

$210.00

$189.00 by 12/15

Opens 11/14 6:00am

In Digital Workshop, students will become immersed in the digital worlds of Minecraft that they will learn to navigate and transform through coding! What can you do if your vision of a unique Minecraft world cannot be built with the standard blocks and virtual raw materials? You need to change it yourself! Students will create mods (modifications) to the classic game in order to create a wide variety of new elements, custom structures, cool new effects, upgraded mechanics, and improved gameplay to enhance their entire Minecraft experience. Students use their imaginations to make Minecraft do what they want it to do- through the power of modding. Minecraft projects created in this class will run on PC/laptop (i.e. Java) versions of Minecraft and will not be compatible with tablet, phone, or console versions of Minecraft. Digital Workshop is a computer lab environment in which students work through the Black Rocket curriculum under the direction of computer science coaches. The lab environment allows students to enroll at any quarter, fosters brand new coders, and encourages those with prior coding experience. In the "Intro" level of a course (i.e., Part 1), students will work through the fundamentals of a new digital skill. In the "Continuing" level (i.e., Part 2), students who continue from "Intro" will develop new skills and will design and code an individual project. New students who enroll in "Intro" will begin with the introductory lessons. In order to differentiate instruction between new and continuing students, coaches work with small pull-out groups, pairs, or individuals to provide additional support as needed. The class tuition includes a student technology fee that covers the use of instructor-provided classroom laptops loaded with the required software, applications, and licenses. At the end of the class, students will receive access to Black Rocket's interactive learning platform to continue their coding journey at home. Topics in this Series: ROBLOX Makers (Quarters 1, 2); Minecraft Modders (Quarters 3, 4).

1
Qtr 2
Oct 26
10:00 am
10:55 am
Thu
Digital Workshop: ROBLOX Makers (Intro or Continuing) *

3rd-4th

Ethan Hay

12

$185.00

$166.50 by 10/13

Opens 09/26 6:00am

In Digital Workshop, students will become immersed in the digital universe of ROBLOX as they learn to manipulate and navigate the world-creation tool used by real-world developers! ROBLOX is a popular, multiplayer platform where users can play games that others have created or design their own in a brightly colored, 3D world. In this class, students will learn how to use the ROBLOX Studio tool to build 3D models and create personized adventures. Students will learn how to bring characters to life with unique animations that they code. Digital Workshop is a computer lab environment in which students work through the Black Rocket curriculum under the direction of computer science coaches. The lab environment allows students to enroll at any quarter, fosters brand new coders, and encourages those with prior coding experience. In the "Intro" level of a course (i.e., Part 1), students will work through the fundamentals of a new digital skill. In the "Continuing" level (i.e., Part 2), students who continue from "Intro" will develop new skills and will design and code an individual project. New students who enroll in "Intro" will begin with the introductory lessons. In order to differentiate instruction between new and continuing students, coaches work with small pull-out groups, pairs, or individuals to provide additional support as needed. The class tuition includes a student technology fee that covers the use of instructor-provided classroom laptops loaded with the required software, applications, and licenses. At the end of the class, students will receive access to Black Rocket's interactive learning platform to continue their coding journey at home. Topics in this Series: ROBLOX Makers (Quarters 1, 2); Minecraft Modders (Quarters 3, 4).

1
Qtr 2
Oct 26
10:00 am
10:55 am
Thu
Electricity is Elementary! Cool Conductors *

1st-2nd

Dr. Michele Forsythe

12

$0.00

$0.00 by 10/13

Opens 09/26 6:00am

Kids are curious about electricity- the magic that powers the toys, games, and electronics they love. In this class, kids will experiment with aspects of electricity- conductors, batteries, and circuits- to take the mystery out of electricity and inspire future engineers. Students will continue the exploration of electricity through fun circuits and creative conductive materials. Kids will build free-form circuits with conductive dough. They will learn about open, closed, and short circuits and experiment with polarity and resistance. Projects include making a lamp, crafting a snail with glowing eyeballs, building an ohm meter and more. Students will also have the option of experimenting with dough recipes to affect the level of conductivity. During the final class, students will complete a project of their own choosing that they can bring home and keep using a battery pack, wires, dough, LED, motor switch and/or buzzer. Topics in this Series: Battery Blast (Quarter 1); Cool Conductors (Quarter 2); Simple Circuits (Quarter 3); and Super Circuits (Quarter 4). Lab/Supply Fee: A class fee of $15.00 is due payable to the instructor on the first day of class.

Prerequisites: None

1
Qtr 3
Jan 18
10:00 am
10:55 am
Thu
Electricity is Elementary! Simple Circuits

1st-2nd

Dr. Michele Forsythe

10

$0.00

$0.00 by 12/15

Opens 11/14 6:00am

Kids are curious about electricity- the magic that powers the toys, games, and electronics they love. In this class, kids will experiment with aspects of electricity- conductors, batteries, and circuits- to take the mystery out of electricity and inspire future engineers. Discover basic electrical engineering using batteries and circuits with a variety of components. Through class discussions and hands-on experiments, students will learn about parallel and series circuits and experiment with resistance using Snap Circuits kits. Students will learn how to wire and power lights, a fan motor, and a speaker. On the final day of class, each student will design, build, and share their own, unique circuit project. Topics in this Series: Battery Blast (Quarter 1); Cool Conductors (Quarter 2); Simple Circuits (Quarter 3); and Super Circuits (Quarter 4). Lab/Supply Fee: A class fee of $10.00 is due payable to the instructor on the first day of class.

Prerequisites: None

1
Qtr 4
Mar 21
10:00 am
10:55 am
Thu
Electricity is Elementary! Super Circuits

1st-2nd

Dr. Michele Forsythe

10

$0.00

$0.00 by 03/15

Opens 02/13 6:00am

Kids are curious about electricity- the magic that powers the toys, games, and electronics they love. In this class, kids will experiment with aspects of electricity- conductors, batteries, and circuits- to take the mystery out of electricity and inspire future engineers. Continue to explore electrical engineering! The class will begin with a brief introduction to Snap Circuits using lights, fan motors, and sound speakers. Next, the class will be introduced to a variety of detectors that we will build into alarms. Students will configure a momentary alarm, pencil alarm, water alarm, and an intruder alarm. On the final day of class, each student will design, build, and share their own, unique alarm project. Topics in this Series: Battery Blast (Quarter 1); Cool Conductors (Quarter 2); Simple Circuits (Quarter 3); and Super Circuits (Quarter 4). Lab/Supply Fee: A class fee of $10.00 is due payable to the instructor on the first day of class.

Prerequisites: None

1
Qtr 2
Oct 24
10:00 am
10:55 am
Tue
Experimental Methods & Design: Chemistry*

7th-8th

Osk Huneycutt

10

$197.00

$177.30 by 10/13

Opens 09/26 6:00am

In this class, middle school students will learn to work as independent investigators using the scientific method. Students will observe the systems under investigation, choose a pattern or trend that interests them, and then develop a testable hypothesis. Students will learn how to: design a scientific experiment for either a laboratory or field setting, choose appropriate controls, minimize investigator bias, correctly perform measurements and to record and analyze data. During second quarter, students will design experiments relating to chemistry! Our focus will be on chemical reactions that we observe in everyday life and/or hear about in the news. Students will design experiments that test the chemistry of food, household products, or environmental agents. Possible areas of investigation include the effects of street runoff on water quality, how increasing levels of carbon dioxide change the acidity of freshwater and seawater, and the effects of acid rain on plant growth. Students will learn how to locate peer-reviewed scientific literature to research their subject. By the end of the quarter, students will have completed their independent investigations, summarized the results in a poster, and will present their data to the class. Each quarter will focus on a different aspect of science. Topics in this Series: Animal Behavior (Quarter 1), Chemistry (Quarter 2), Environmental (Quarter 3), and Design-Your-Own (Quarter 4). Lab/Supply Fee: A class fee of $15.00 is due payable to the instructor on the first day of class.

Prerequisites: None

1
Qtr 3
Jan 16
10:00 am
10:55 am
Tue
Experimental Methods & Design: Environmental

7th-8th

Osk Huneycutt

10

$226.00

$203.40 by 12/15

Opens 11/14 6:00am

In this class, middle school students will learn to work as independent investigators using the scientific method. Students will observe the systems under investigation, choose a pattern or trend that interests them, and then develop a testable hypothesis. Students will learn how to: design a scientific experiment for either a laboratory or field setting, choose appropriate controls, minimize investigator bias, correctly perform measurements and to record and analyze data. Third quarter, students will investigate an aspect of environmental science such as water quality, air pollution, contaminants affecting native species, or man-made materials affecting the indoor environment. Depending on their area of focus, students may use microscopes, spectrometers, or other equipment and learn to keep science journals/notebooks. Students will learn how to locate peer-reviewed scientific literature to research their subject. By the end of the quarter, students will have completed their independent investigations, summarized the results in a poster, and will present their data to the class. Each quarter will focus on a different aspect of science. Topics in this Series: Animal Behavior (Quarter 1), Chemistry (Quarter 2), Microscopic (Quarter 3), and Design-Your-Own (Quarter 4). Lab/Supply Fee: A class fee of $15.00 is due payable to the instructor on the first day of class.

Prerequisites: None

1
Qtr 4
Mar 19
10:00 am
10:55 am
Tue
Experimental Methods & Design: Environmental Science

7th-8th

Osk Huneycutt

10

$226.00

$203.40 by 03/15

Opens 02/13 6:00am

In this class, middle school students will learn to work as independent investigators using the scientific method. Students will observe the systems under investigation, choose a pattern or trend that interests them, and then develop a testable hypothesis. Students will learn how to: design a scientific experiment for either a laboratory or field setting, choose appropriate controls, minimize investigator bias, correctly perform measurements and to record and analyze data. Fourth quarter, students will investigate an aspect of environmental science such as water quality, air pollution, contaminants affecting native species, or man-made materials affecting the indoor environment. Depending on their area of focus, students may use microscopes, spectrometers, or other equipment and learn to keep science journals/notebooks. Students will learn how to locate peer-reviewed scientific literature to research their subject. By the end of the quarter, students will have completed their independent investigations, summarized the results in a poster, and will present their data to the class. Each quarter will focus on a different aspect of science. Topics in this Series: Animal Behavior (Quarter 1), Chemistry (Quarter 2), Environmental (Quarter 3), and Design-Your-Own (Quarter 4). Lab/Supply Fee: A class fee of $15.00 is due payable to the instructor on the first day of class.

Prerequisites: None

1
Semester
Jan 17
10:00 am
11:25 pm
Wed
Experiments in Engineering: Visionary Vehicles

5th-7th

Karen Shumway

10

$468.00

$421.20 by 12/15

Opens 11/14 6:00am

Tween builders will use LEGO construction components in this hands-on engineering class. Each week, students will build a different project from the LEGO Education 9686 curriculum which will introduce concepts in simple machines, complex machines, mechanical engineering, or structural engineering. Using the engineering design process, students will build a basic mechanism, test it, gather data, and then modify their design to improve performance. Students will learn to take measurements such as distance traveled, use a stopwatch, record and graph their findings on paper. This approach introduces applied physics concepts in a subtle way, encouraging observation of physical phenomena such as forces and relationships without being bogged down by equations. Students will work with ordinary LEGO bricks, beams, and plates along with specialized components such as gears, toothed elements, wheels and axles, pulleys, and motors.

Second semester projects focus on motorized vehicles with more iterations of testing, modifying, and retesting a powered car, a dragsters, a space walker, and the complete design-build of a lifter that can hoist more than 50 grams higher than 20 cm.

There is a $20.00 supply fee due payable to the instructor on the first day for a lab notebook.

Topics in this series include Advanced Apparatus (Semester 1) and Visionary Vehicles (Semester 2). There is a $50.00 supply and equipment fee due payable to the instructor on the first day of class.

1
Semester
Jan 15
10:00 am
10:55 am
Mon
Fashion Design & History- 1970s-Today

9th-12th

Judith Harmon

10

$335.00

$301.50 by 12/15

Opens 11/14 6:00am

London. New York. Tokyo. What will be on the runways in 2024? Statement coats, full-body capes, tailored suits, layered skirts, vests, metallic detailing, iridescent fabrics and natural fibers. Do you study the pages of Glamour, Vogue, Marie Claire, and wish to be involved in the world of trendy fashion? Perhaps you follow fashion influencers on Instagram. Or, do you enjoy the satisfaction of making things yourself, your way? If so, this class is for you. Each week this course will cover three parallel tracks: the history of fashion, fashion design, and sewing, with the first hour of each class being lessons and design work and the second hour dedicated to application and sewing. Fashion trends are often cyclical, and elements of style are reimagined every few decades. Students will seek inspiration for new designs and style remixes by learning about the history of fashion in eastern and western cultures for the last century. Second semester, students will examine fashion trends by decade from the 1970s through the 2000s. The class will also highlight the work of influential designers such as Charles Frederick Worth, Gabrielle Chanel, Christian Dior, Valentino, Kenzo Takada, Prada, and others. This semester will cover chapters 4 and 5 in the textbook. With inspiration from historical design trends, students will learn how to create fashion renderings, from initial concepts through a chic, coordinated collection. Second semester, students' design work will focus on creating a collection and sharing those designs through a collection story board. The class will also culminate with presentation of designs and a discussion of related careers including fashion design, art, graphic design, advertising, merchandising, costuming, manufacturing, retail work or virtual style influencer. Topics in this Series: Stellar Style: Fashion Design & History I (Semester 1), Stellar Style: Fashion Design & History II (Semester 2). Students continuing from first semester receive priority pre-registration for second semester. Prerequisites: None. Workload: Students should expect to spend 1-2 hours per week outside of class on reading assignments and completing design activities. Assignments: Projects and readings will be given out in class and will also be communicated via email. Assessments: Individual feedback is given in class. Formal assessments will not be given. Textbook: Students should purchase Fundamentals of Fashion Design, 3rd Edition, by Richard Sorger and Jenny Udale (ISBN# 978-1474270007) before the first class. Additional information will be distributed as handouts in class. Lab/Supply Fee: None. What to Bring: Images/sample photos, swatches, and other assigned materials. Non-Meeting Dates:11/6/23 Credit: Homeschool families may wish to count this course as a component (partial) credit in Fine Arts or Career Education for purposes of a high school transcript.

1
Semester
Jan 19
10:00 am
10:55 am
Fri
Fashionable Foundations: Historical Corsets - 19th Century

9th-12th

Judith Harmon

10

$286.00

$257.40 by 12/15

Opens 11/14 6:00am

Learn about fashion of the 19th century Europe and America as you sew your own 19th century stays with a corset kit. The corset is a classic 19th century hourglass shape and can be used for a great range of silhouettes. Lightly boned, it smooths the line of the body from bust to hip. It is cut in the shorter French style of the period from shaped pieces. Corset kits come in white cotton coutil in our full range of sizes. The corset is finished with grommeted backs and adjustable back lacing. The kit for the class includes everything you need to make your own beautiful, authentic corset: pre-cut corset pieces in natural cotton coutil, instruction guide, steel bones and bone casing, silver grommets, tipped lacing in white, yardage of matching cotton to make bias edging, thread for sewing the corset on your machine.

Students will be guided by instructor Judith Harmon who has a degree in costume design, creates the costumes for many local theaters, and teaches Compass sewing classes. The class is recommended for intermediate to advanced stitchers, including students who have taken her Learn to Sew classes. Students who are unfamiliar with machine sewing should schedule at least 4 hours of private sewing lessons through Compass before the start of class. Introduction to sewing will not be taught in this class.

Students will also need to bring a portable sewing machine to class each week. If you are purchasing a new sewing machine for the class, a Singer Heavy Duty Sewing Machine, 4400 series, model is recommended. ($160-$180 from Amazon or JoAnn Fabrics). Students who are bringing a pre-owed or loaned sewing machine are expected to have the machine professionally serviced before the start of class. Students must bring bobbins, replacement needles, the foot pedal, power cord, owner's manual, and extension cord to class each week. A student who forgets his/her sewing machine or who must send their machine to the shop may rent one from the instructor for $20.00 per hour. Students should also bring a basic sewing kit.
Required: Two weeks before the class begins in person, students should send the instructor their size, bust, and waist measurements and pay the material fee, so their kits can be prepared prior to the start of class. Students who are unsure of their measurements can watch the following video on how to take your own measurements: https://vimeo.com/169735158

Prerequisites: Recommended for intermediate to advanced stitchers such as those who have taken the Learn to Sew class or have experience using sewing machine. Alternatively, the student must enroll in 4-hours of private sewing instruction before the start of class.

Workload: Students should expect to spend 1 hour per week outside of class.

Assignments: Will be made in class and notes/lectures will posted in the Google Classroom platform.
Assessments: Informal feedback will be provided as students work.

Lab/Supply Fee: A class fee of $130.00 is due payable to the instructor no less than two weeks before the start of class for the corset kit. Students can also elect to purchase a basic sewing kits from the instructor for $25.00.

What to Bring: Sewing machine (recently serviced, with owner's manual foot pedal, power cord, bobbins, and replacement needles); basic hand-sewing kit; 1.25 yards of decorative cotton fabric (optional).

Optional: Students who wish to personalize their corsets, can furnish 1.25 yds of non-stretch cotton material and matching thread to use as a decorative outer layer to the corset coutil.

Non-Meeting Days: In addition to the scheduled days-off on the published Compass schedule, this class does not meet on 10/20/23.

Topics in this Series: Historical Corsets- 18th Century (Semester 1), Historical Corsets- 19th Century (Semester 2). Students continuing from first semester receive priority pre-registration for second semester.

Credit: Homeschool families may wish to count this course as a component (partial) credit in Art, Career Exploration, or General Elective for purposes of a high school transcript

1
Qtr 2
Oct 25
10:00 am
10:55 am
Wed
French with Friends (Q2) *

3rd-5th

Edwige Pinover

10

$167.00

$150.30 by 10/13

Opens 09/26 6:00am

Salut! French with Friends is an introductory French class for elementary-aged students. The class will be taught in a predominantly immersion environment. Limited cues in English will be used to prompt students or explain difficult concepts. French language instruction will be presented in a natural learning sequence beginning with nouns (such as colors, numbers, clothing, foods, animals, family members, days/dates, etc), adjectives, beginning verbs, greetings, and simple phrases. Songs, games, stories, and hands-on activities will be used in class to review vocabulary and phrases. Emphasis will be on conversation, but students will be encouraged to learn to spell and sound out written French. Aspects of Francophone culture such as holidays, foods, and traditions will be incorporated in the classes. Each quarter introduces new themes and new vocabulary in French, so continuing students can continue to build their language basics. However, themes and units are non-sequential, so students may enroll in this level in any quarter. The goal of this introductory course is to lay foundations in sounds, vocabulary, and simple phrases while having fun and building confidence in a foreign language. Fluency should not be expected at this level.

1
Qtr 3
Jan 17
10:00 am
10:55 am
Wed
French with Friends (Q3)

3rd-5th

Edwige Pinover

10

$191.00

$171.90 by 12/15

Opens 11/14 6:00am

Salut! French with Friends is an introductory French class for elementary-aged students. The class will be taught in a predominantly immersion environment. Limited cues in English will be used to prompt students or explain difficult concepts. French language instruction will be presented in a natural learning sequence beginning with nouns (such as colors, numbers, clothing, foods, animals, family members, days/dates, etc), adjectives, beginning verbs, greetings, and simple phrases. Songs, games, stories, and hands-on activities will be used in class to review vocabulary and phrases. Emphasis will be on conversation, but students will be encouraged to learn to spell and sound out written French. Aspects of Francophone culture such as holidays, foods, and traditions will be incorporated in the classes.
Each quarter introduces new themes and new vocabulary in French, so continuing students can continue to build their language basics. However, themes and units are non-sequential, so students may enroll in this level in any quarter. The goal of this introductory course is to lay foundations in sounds, vocabulary, and simple phrases while having fun and building confidence in a foreign language. Fluency should not be expected at this level.

1
Qtr 4
Mar 20
10:00 am
10:55 am
Wed
French with Friends (Q4)

3rd-5th

Edwige Pinover

10

$191.00

$171.90 by 03/15

Opens 02/13 6:00am

Salut! French with Friends is an introductory French class for elementary-aged students. The class will be taught in a predominantly immersion environment. Limited cues in English will be used to prompt students or explain difficult concepts. French language instruction will be presented in a natural learning sequence beginning with nouns (such as colors, numbers, clothing, foods, animals, family members, days/dates, etc), adjectives, beginning verbs, greetings, and simple phrases. Songs, games, stories, and hands-on activities will be used in class to review vocabulary and phrases. Emphasis will be on conversation, but students will be encouraged to learn to spell and sound out written French. Aspects of Francophone culture such as holidays, foods, and traditions will be incorporated in the classes.
Each quarter introduces new themes and new vocabulary in French, so continuing students can continue to build their language basics. However, themes and units are non-sequential, so students may enroll in this level in any quarter. The goal of this introductory course is to lay foundations in sounds, vocabulary, and simple phrases while having fun and building confidence in a foreign language. Fluency should not be expected at this level.

1
Qtr 2
Oct 26
10:00 am
10:55 am
Thu
FUNctional Fitness and Cross-Training (PE): Kids (Thu, Q2)

2nd-4th

Iman Castaneda

14

$128.00

$115.20 by 10/13

Opens 09/26 6:00am

FUNctional Fitness is a dynamic kids' PE program that incorporates well-rounded exercises to get kids up and moving mid-day! No two workouts are the same, but each day's activities incorporate exercises that target 10 areas: cardio-vascular endurance, stamina, strength, flexibility, power, speed, coordination, agility, balance, and accuracy. FUNctional Fitness focuses on functional movements that are fundamental to all aspects of play and exercise- pulling, pushing, running, throwing, climbing, lifting, and jumping. Work-outs are scalable and adaptable to different individual's own level, and the emphasis is on fun, safety, and personal accomplishment rather than competition among classmates. When the weather permits, some exercises may be taken outdoors. The physical challenges of FUNctional Fitness will foster self-confidence, focus, and help instill a foundation for a lifetime of fitness. All equipment is furnished. Students are asked to wear loose, comfortable clothing, such as running pants or sweatpants, and comfortable, supportive athletic shoes. FUNctional Fitness continues each quarter, and students may repeat the class to continue to improve fitness. No two workouts are the same! Students must be minimum age 7 to take this class.

1
Qtr 3
Jan 18
10:00 am
10:55 am
Thu
FUNctional Fitness and Cross-Training (PE): Kids (Thu, Q3)

2nd-4th

Iman Castaneda

14

$146.00

$131.40 by 12/15

Opens 11/14 6:00am

FUNctional Fitness is a dynamic kids' PE program that incorporates well-rounded exercises to get kids up and moving mid-day! No two workouts are the same, but each day's activities incorporate exercises that target 10 areas: cardio-vascular endurance, stamina, strength, flexibility, power, speed, coordination, agility, balance, and accuracy. FUNctional Fitness focuses on functional movements that are fundamental to all aspects of play and exercise- pulling, pushing, running, throwing, climbing, lifting, and jumping. Work-outs are scalable and adaptable to different individual's own level, and the emphasis is on fun, safety, and personal accomplishment rather than competition among classmates. When the weather permits, some exercises may be taken outdoors. The physical challenges of FUNctional Fitness will foster self-confidence, focus, and help instill a foundation for a lifetime of fitness. All equipment is furnished. Students are asked to wear loose, comfortable clothing, such as running pants or sweatpants, and comfortable, supportive athletic shoes. FUNctional Fitness continues each quarter, and students may repeat the class to continue to improve fitness. No two workouts are the same! Students must be minimum age 7 to take this class.

1
Qtr 4
Mar 21
10:00 am
10:55 am
Thu
FUNctional Fitness and Cross-Training (PE): Kids (Thu, Q4)

2nd-4th

Iman Castaneda

14

$146.00

$131.40 by 03/15

Opens 02/13 6:00am

FUNctional Fitness is a dynamic kids' PE program that incorporates well-rounded exercises to get kids up and moving mid-day! No two workouts are the same, but each day's activities incorporate exercises that target 10 areas: cardio-vascular endurance, stamina, strength, flexibility, power, speed, coordination, agility, balance, and accuracy. FUNctional Fitness focuses on functional movements that are fundamental to all aspects of play and exercise- pulling, pushing, running, throwing, climbing, lifting, and jumping. Work-outs are scalable and adaptable to different individual's own level, and the emphasis is on fun, safety, and personal accomplishment rather than competition among classmates. When the weather permits, some exercises may be taken outdoors. The physical challenges of FUNctional Fitness will foster self-confidence, focus, and help instill a foundation for a lifetime of fitness. All equipment is furnished. Students are asked to wear loose, comfortable clothing, such as running pants or sweatpants, and comfortable, supportive athletic shoes. FUNctional Fitness continues each quarter, and students may repeat the class to continue to improve fitness. No two workouts are the same! Students must be minimum age 7 to take this class.

1
Qtr 4
Mar 21
10:00 am
10:55 am
Thu
Harry Potter Handicrafts: Guest Prof. Hagrid & Hooch

5th-8th

Judith Harmon

10

$168.00

$151.20 by 03/15

Opens 02/13 6:00am

You've dreamed about going to Hogwarts, and now is your chance to experience a year of magical classes! In this maker class, students will create projects inspired by their core classes at Hogwarts (Charms, Defense Against the Dark Arts, Herbology, Potions, and Transfiguration) and a Hogwarts guest professor. Students learn to work with a variety of materials and learn a broad range of crafting skills such as hand-sewing, painting, papercrafting (including precision cutting, folding, and stenciling) sculpting, and wireworking to create magical pieces inspired by the World of Harry Potter.

Welcome to the fourth term at Hogwarts! This term will focus on flying, as we welcome Madam Hooch who will have you make your own broom, and Hagrid who will guide you as you create and conquer your textbook The Monster Book of Monsters. Of course, you'll also make crafts related to your core classes, including a Wingardium Leviosa levitation illusion (Charms), Drinkable Potions (Potions), and more!

This is a great class for Harry Potter fans who love the magical world, even for those who have not read all of the books or watched all of the movies. Projects and class discussions are geared to not reveal significant series spoilers. Note: A few classes may include a Harry Potter-inspired food creation or personal care product. The ingredients will be identified in advance, and students with food or ingredient allergies or dietary restrictions will need to check before handling/consuming. Substitute ingredients cannot be provided for those with food allergies or restrictions. Note: Project themes or materials are subject to change due to availability or sourcing at the time of the class.

Topics in this Series: Guest Prof. Dumbledore (Quarter 1); Guest Prof. Sprout (Quarter 2); Guest Profs. Snape & Slughorn (Quarter 3), and Guest Profs. Hagrid & Hooch (Quarter 4).

Lab/Supply Fee: A class fee of $40.00 is due payable to the instructor on the first day of class.

What to Bring: Students should bring good scissors for cutting paper/fabric, a ruler, and a low temp, mini hot glue gun to class each week.

1
Qtr 3
Jan 18
10:00 am
10:55 am
Thu
Harry Potter Handicrafts: Guest Prof. Snape & Slughorn

5th-8th

Judith Harmon

10

$168.00

$151.20 by 12/15

Opens 11/14 6:00am

You've dreamed about going to Hogwarts, and now is your chance to experience a year of magical classes! In this maker class, students will create projects inspired by their core classes at Hogwarts (Charms, Defense Against the Dark Arts, Herbology, Potions, and Transfiguration) and a Hogwarts guest professor. Students learn to work with a variety of materials and learn a broad range of crafting skills such as hand-sewing, painting, papercrafting (including precision cutting, folding, and stenciling) sculpting, and wireworking to create magical pieces inspired by the World of Harry Potter.

Welcome to the third term at Hogwarts! This term we welcome Professor Snape to instruct us on making a useful cauldron, and Professor Slughorn who will teach us to concoct Amortensia just in time for Valentine's Day. Of course, you'll also make crafts related to your core classes, including Bowtruckles (Care of Magical Creatures), Patronuses (Defense Against the Dark Arts), and more!

This is a great class for Harry Potter fans who love the magical world, even for those who have not read all of the books or watched all of the movies. Projects and class discussions are geared to not reveal significant series spoilers. Note: A few classes may include a Harry Potter-inspired food creation or personal care product. The ingredients will be identified in advance, and students with food or ingredient allergies or dietary restrictions will need to check before handling/consuming. Substitute ingredients cannot be provided for those with food allergies or restrictions. Note: Project themes or materials are subject to change due to availability or sourcing at the time of the class.

Topics in this Series: Guest Prof. Dumbledore (Quarter 1); Guest Prof. Sprout (Quarter 2); Guest Profs. Snape & Slughorn (Quarter 3), and Guest Profs. Hagrid & Hooch (Quarter 4).

Lab/Supply Fee: A class fee of $40.00 is due payable to the instructor on the first day of class.

What to Bring: Students should bring good scissors for cutting paper/fabric, a ruler, and a low temp, mini hot glue gun to class each week.

1
Qtr 2
Oct 26
10:00 am
10:55 am
Thu
Harry Potter Handicrafts: Guest Prof. Sprout

5th-8th

Judith Harmon

10

$147.00

$132.30 by 10/13

Opens 09/26 6:00am

You've dreamed about going to Hogwarts, and now is your chance to experience a year of magical classes! In this maker class, students will create projects inspired by their core classes at Hogwarts (Charms, Defense Against the Dark Arts, Herbology, Potions, and Transfiguration) and a Hogwarts guest professor. Students learn to work with a variety of materials and learn a broad range of crafting skills such as hand-sewing, painting, papercrafting (including precision cutting, folding, and stenciling) sculpting, and wireworking to create magical pieces inspired by the World of Harry Potter. Welcome to the second term at Hogwarts! This term we welcome Professor Sprout who will have you working with fresh herbs and making your own Mandrake. Of course, you'll also make crafts related to your core classes, including Nifflers (Care of Magical Creatures), Potion Bottles (Potions class), and more! This is a great class for Harry Potter fans who love the magical world, even for those who have not read all of the books or watched all of the movies. Projects and class discussions are geared to not reveal significant series spoilers. Note: A few classes may include a Harry Potter-inspired food creation or personal care product. The ingredients will be identified in advance, and students with food or ingredient allergies or dietary restrictions will need to check before handling/consuming. Substitute ingredients cannot be provided for those with food allergies or restrictions. Note: Project themes or materials are subject to change due to availability or sourcing at the time of the class. Topics in this Series: Guest Prof. Dumbledore (Quarter 1); Guest Prof. Sprout (Quarter 2); Guest Profs. Snape & Slughorn (Quarter 3), and Guest Profs. Hagrid & Hooch (Quarter 4). Lab/Supply Fee: A class fee of $40.00 is due payable to the instructor on the first day of class. What to Bring: Students should bring good scissors for cutting paper/fabric, a ruler, and a low temp, mini hot glue gun to class each week.

1
Semester
Jan 19
10:00 am
10:55 am
Fri
History of Rock-N-Roll: Global Influences

8th-12th

Ney Mello

8

$397.00

$357.30 by 12/15

Opens 11/14 6:00am

Coming Soon

1
Qtr 2
Oct 25
10:00 am
11:25 pm
Wed
Junior Engineering with LEGO: Awesome Automobiles (Wed) *

K-2nd

Becca Sticha

14

$225.00

$202.50 by 10/13

Opens 09/26 6:00am

Students will use LEGO to design and build simple engineering projects out of everyone's favorite building toy! In this 90-minute class, students will explore concepts and vocabulary in physics, mechanical engineering, structural engineering, aerospace engineering, and architecture while playing with their creations. Second quarter, junior engineers will tackle Awesome Automobiles, building pull-back motorcycles, belt-drive fire jeeps, gear-driven dragsters, and car carriers. Each class begins with 10-minutes of free build from tubs of LEGO components followed by a short discussion and demonstration of the day's project and concepts. Students build individually or in groups. Instructors will provide individual assistance, facilitate challenges, performance testing, competitions, and modifications to projects. Some projects may have been introduced in prior year's sessions, but each new build is unique, and student's building skills and understanding will have grown. Students must be minimum age 5 and able to separate from their parents for this class. Topics in this Series: Super Structures (Quarter 1); Awesome Automobiles (Quarter 2); Monster Machines (Quarter 3); Colossal Construction (Quarter 4).

Prerequisites: None

1
Qtr 4
Mar 19
10:00 am
11:25 pm
Wed
Junior Engineering with LEGO: Collossal Construction (Wed)

K-2nd

Becca Sticha

10

$225.00

$202.50 by 03/15

Opens 02/13 6:00am

Students will use LEGO to design and build simple engineering projects out of everyone's favorite building toy! In this 90-minute class, students will explore concepts and vocabulary in physics, mechanical engineering, structural engineering, aerospace engineering, and architecture while playing with their creations. Fourth quarter, students will build colossal vehicles like monster trucks and hulking construction vehicles and model enormous developments such as a massive waterfront development, a towering sky scraper, and a expansive space station. Each class begins with 10-minutes of free build from tubs of LEGO components followed by a short discussion and demonstration of the day's project and concepts. Students build individually or in groups. Instructors will provide individual assistance, facilitate challenges, performance testing, competitions, and modifications to projects. Some projects may have been introduced in prior year's sessions, but each new build is unique, and student's building skills and understanding will have grown. Students must be minimum age 5 and able to separate from their parents for this class. Topics in this Series: Super Structures (Quarter 1); Awesome Automobiles (Quarter 2); Monster Machines (Quarter 3); Colossal Construction (Quarter 4).

Prerequisites: None

1
Qtr 3
Jan 17
10:00 am
11:25 pm
Wed
Junior Engineering with LEGO: Monster Machines (Wed)

K-2nd

Becca Sticha

10

$197.00

$177.30 by 12/15

Opens 11/14 6:00am

Students will use LEGO to design and build simple engineering projects out of everyone's favorite building toy! In this 90-minute class, students will explore concepts and vocabulary in physics, mechanical engineering, structural engineering, aerospace engineering, and architecture while playing with their creations.




Third quarter, junior engineers will tackle Monster Machines, building conveyor belts, elevators, catapults, tunnel-boring diggers, and a ferris wheel.




Each class begins with 10-minutes of free build from tubs of LEGO components followed by a short discussion and demonstration of the day's project and concepts. Students build individually or in groups. Instructors will provide individual assistance, facilitate challenges, performance testing, competitions, and modifications to projects. Some projects may have been introduced in prior year's sessions, but each new build is unique, and student's building skills and understanding will have grown. Students must be minimum age 5 and able to separate from their parents for this class. Topics in this Series: Super Structures (Quarter 1); Awesome Automobiles (Quarter 2); Monster Machines (Quarter 3); Colossal Construction (Quarter 4).

Prerequisites: None

1
Qtr 3
Jan 18
10:00 am
10:55 am
Thu
Kids' Confection Kitchen: Best Bon Bons (Thu)

5th-8th

Mylene Nyman

8

$219.00

$197.10 by 12/15

Opens 11/14 6:00am

Toffee. Taffy. Truffles... End the day on a sweet note! Students will enjoy making and eating delicious confections. Each week they will prepare a fresh, handmade dessert or sweet such as: pies, cakes, cookies, tarts, trifles, mousses, puddings, candies, fudge, brittle, or chocolates. The class will include some icing, decorating, and garnishing techniques for completed desserts. This quarter, the Compass bakers' culinary adventures will include:

Strawberry Chocolate Truffles
Cake Parfait
Chocolate-Glazed Puff Donuts
Mini Pineapple Upside Down Cakes
Sweet Potato Cheesecake
Lemon Ricotta Mini Bundt Cakes
Maple Cupcakes (nuts)
Chocolate Espresso Muffins (decaf)

Students will be eating what they make each week and bringing home the recipes and leftovers. This engaging sweets class will get students excited about helping in the kitchen and entertaining. They will learn important baking skills such as safety, sanitation, measuring, knife skills, and other tricks of the trade. Culinary vocabulary is introduced each week. Students with allergies to food ingredients or dietary restrictions cannot be accommodated in this class. Recipes may contain dairy, wheat, gluten, and eggs. While no nuts are included in recipes, ingredients may come from factories or machinery that also process nuts. This class is best suited for students who can follow instructions, complete sequential tasks, and work in a small group. Notes: Students with allergies to food ingredients or dietary restrictions cannot be accommodated in this class. Recipes may contain nuts, dairy, wheat, gluten, and eggs. All food supplies will be conventional, mass market ingredients. Specialty food preparations/certifications such as halal, kosher, and organic will not be used due to cost and sourcing logistics. Topics in this Series: Decadent Delights (Quarter 1); Gooey Goodies (Quarter 2), Best Bon Bons (Quarter 3), and Casual Confections (Quarter 4). Lab/Supply Fee: A class fee of $45.00 is due payable to the instructor on the first day of class. What to Bring: None- Disposable aprons and take-home containers provided. What to Wear: Students should wear clean clothes and have long hair tied back, braided, or secured under a bandana (male and female). For more information and FAQs, see the Compass Cooking Classes webpage..

1
Qtr 4
Mar 21
10:00 am
10:55 am
Thu
Kids' Confection Kitchen: Casual Confections (Thu)

5th-8th

Mylene Nyman

8

$219.00

$197.10 by 03/15

Opens 02/13 6:00am

Toffee. Taffy. Truffles... End the day on a sweet note! Students will enjoy making and eating delicious confections. Each week they will prepare a fresh, handmade dessert or sweet such as: pies, cakes, cookies, tarts, trifles, mousses, puddings, candies, fudge, brittle, or chocolates. The class will include some icing, decorating, and garnishing techniques for completed desserts. This quarter, the Compass bakers' culinary adventures will include:

Coconut Macaroons (nut)
Mini Lemon Meringue Pie
Blueberry Honey Cakes
Mint Chocolate Pecan Trifle (nuts)
Glazed Blackberry Cake
Strawberry Rhubarb Cobbler
Chocolate Caramel Toffee Fudge (nuts)
Lemon Cupcakes with Lavender Frosting

Students will be eating what they make each week and bringing home the recipes and leftovers. This engaging sweets class will get students excited about helping in the kitchen and entertaining. They will learn important baking skills such as safety, sanitation, measuring, knife skills, and other tricks of the trade. Culinary vocabulary is introduced each week. Students with allergies to food ingredients or dietary restrictions cannot be accommodated in this class. Recipes may contain dairy, wheat, gluten, and eggs. While no nuts are included in recipes, ingredients may come from factories or machinery that also process nuts. This class is best suited for students who can follow instructions, complete sequential tasks, and work in a small group. Notes: Students with allergies to food ingredients or dietary restrictions cannot be accommodated in this class. Recipes may contain nuts, dairy, wheat, gluten, and eggs. All food supplies will be conventional, mass market ingredients. Specialty food preparations/certifications such as halal, kosher, and organic will not be used due to cost and sourcing logistics. Topics in this Series: Decadent Delights (Quarter 1); Gooey Goodies (Quarter 2), Best Bon Bons (Quarter 3), and Casual Confections (Quarter 4). Lab/Supply Fee: A class fee of $45.00 is due payable to the instructor on the first day of class. What to Bring: None- Disposable aprons and take-home containers provided. What to Wear: Students should wear clean clothes and have long hair tied back, braided, or secured under a bandana (male and female). For more information and FAQs, see the Compass Cooking Classes webpage..

1
Qtr 2
Oct 26
10:00 am
10:55 am
Thu
Kids' Confection Kitchen: Gooey Goodies (Thu)

5th-8th

Mylene Nyman

8

$192.00

$172.80 by 10/13

Opens 09/26 6:00am

Toffee. Taffy. Truffles... End the day on a sweet note! Students will enjoy making and eating delicious confections. Each week they will prepare a fresh, handmade dessert or sweet such as: pies, cakes, cookies, tarts, trifles, mousses, puddings, candies, fudge, brittle, or chocolates. The class will include some icing, decorating, and garnishing techniques for completed desserts. This quarter, the Compass bakers' culinary adventures will include:

Red Velvet Crackle Cookies
Whoopie Pies
Mini Cherry Cheesecakes
Cardamom Cakes
Banana Split Bites
Gummy Candy (vegan)
Festive Cranberry Cake With Pecans (nuts)

Students will be eating what they make each week and bringing home the recipes and leftovers. This engaging sweets class will get students excited about helping in the kitchen and entertaining. They will learn important baking skills such as safety, sanitation, measuring, knife skills, and other tricks of the trade. Culinary vocabulary is introduced each week. Students with allergies to food ingredients or dietary restrictions cannot be accommodated in this class. Recipes may contain dairy, wheat, gluten, and eggs. While no nuts are included in recipes, ingredients may come from factories or machinery that also process nuts. This class is best suited for students who can follow instructions, complete sequential tasks, and work in a small group. Notes: Students with allergies to food ingredients or dietary restrictions cannot be accommodated in this class. Recipes may contain nuts, dairy, wheat, gluten, and eggs. All food supplies will be conventional, mass market ingredients. Specialty food preparations/certifications such as halal, kosher, and organic will not be used due to cost and sourcing logistics. Topics in this Series: Decadent Delights (Quarter 1); Gooey Goodies (Quarter 2), Best Bon Bons (Quarter 3), and Casual Confections (Quarter 4). Lab/Supply Fee: A class fee of $45.00 is due payable to the instructor on the first day of class. What to Bring: None- Disposable aprons and take-home containers provided. What to Wear: Students should wear clean clothes and have long hair tied back, braided, or secured under a bandana (male and female). For more information and FAQs, see the Compass Cooking Classes webpage..

1
Qtr 2
Oct 25
10:00 am
10:55 am
Wed
Kinder Kitchen: Basic Bites

K

Mylene Nyman

6

$192.00

$172.80 by 10/13

Opens 09/26 6:00am

Kinder Kitchen will get 5-year-olds excited about helping in the kitchen. Kinder cooks will enjoy simple recipes that that feature a variety of fruits, vegetables, and fresh ingredients. Menus are selected to be nutritious, fun, and simple to make. Recipes may expose students to healthy ingredients they may not regularly eat. The young chefs' culinary adventures will include:

Curried Tuna Melt
Pumpkin Grilled Cheese
Strawberry- Almond Protein Bars (nuts)
Pumpkin Pie Yogurt Bowl
Carrot Cake Overnight Oats
Banana Date Cookies
Mini Pineapple Upside Down Cakes

You have to learn to walk before you can run! Students will spend time in each class learning important kitchen skills. Skills acquired will include peeling, chopping, safe knife handling, measuring skills, as well as kitchen clean-up chores. Recipes are selected to practice a range of new skills. .Notes: Students with allergies to food ingredients or dietary restrictions cannot be accommodated in this class. Recipes may contain nuts, dairy, wheat, gluten, and eggs. All food supplies will be conventional, mass market ingredients. Specialty food preparations/certifications such as halal, kosher, and organic will not be used due to cost and sourcing logistics. This class is not suited for students younger than Kindergarten, and participants must be age 5 by the start of classes. (3- and 4- year olds cannot be accommodated. No exceptions.) 6 year-olds who have never taken a cooking class or have delayed fine motor skills are encouraged to take Kinder Kitchen before a Little Kids cooking class. This class is best suited for students who can follow instructions, complete sequential tasks, and work in a group. Topics in this Series: Fun Foods (Quarter 1), Basic Bites (Quarter 2), Easy Eats (Quarter 3), Simple Sides (Quarter 4). Lab/Supply Fee: A class fee of $45.00 is due payable to the instructor on the first day of class. What to Bring: None- Disposable aprons and take-home containers provided. What to Wear: Students should wear clean clothes and have long hair tied back, braided, or secured under a bandana (male and female). For more information and FAQs, see the Compass Cooking Classes webpage.

1
Qtr 3
Jan 17
10:00 am
10:55 am
Wed
Kinder Kitchen: Easy Eats

K

Mylene Nyman

6

$219.00

$197.10 by 12/15

Opens 11/14 6:00am

Kinder Kitchen will get 5-year-olds excited about helping in the kitchen. Kinder cooks will enjoy simple recipes that that feature a variety of fruits, vegetables, and fresh ingredients. Menus are selected to be nutritious, fun, and simple to make. Recipes may expose students to healthy ingredients they may not regularly eat. The young chefs' culinary adventures will include:

Apple Salsa with Cinnamon Pita
Turkey Bacon Egg Cups
Hearty Mac and Cheese
Sticky Buns
Hawaiian Chicken Kebabs
Air Fried Banana Bread
Ranch Chickpea Snackers
Mini Lemon Cheesecakes (gelatin)

You have to learn to walk before you can run! Students will spend time in each class learning important kitchen skills. Skills acquired will include peeling, chopping, safe knife handling, measuring skills, as well as kitchen clean-up chores. Recipes are selected to practice a range of new skills. .Notes: Students with allergies to food ingredients or dietary restrictions cannot be accommodated in this class. Recipes may contain nuts, dairy, wheat, gluten, and eggs. All food supplies will be conventional, mass market ingredients. Specialty food preparations/certifications such as halal, kosher, and organic will not be used due to cost and sourcing logistics. This class is not suited for students younger than Kindergarten, and participants must be age 5 by the start of classes. (3- and 4- year olds cannot be accommodated. No exceptions.) 6 year-olds who have never taken a cooking class or have delayed fine motor skills are encouraged to take Kinder Kitchen before a Little Kids cooking class. This class is best suited for students who can follow instructions, complete sequential tasks, and work in a group. Topics in this Series: Fun Foods (Quarter 1), Basic Bites (Quarter 2), Easy Eats (Quarter 3), Simple Sides (Quarter 4). Lab/Supply Fee: A class fee of $45.00 is due payable to the instructor on the first day of class. What to Bring: None- Disposable aprons and take-home containers provided. What to Wear: Students should wear clean clothes and have long hair tied back, braided, or secured under a bandana (male and female). For more information and FAQs, see the Compass Cooking Classes webpage.

1
Qtr 4
Mar 20
10:00 am
10:55 am
Wed
Kinder Kitchen: Simple Sides

K

Mylene Nyman

6

$219.00

$197.10 by 03/15

Opens 02/13 6:00am

Kinder Kitchen will get 5-year-olds excited about helping in the kitchen. Kinder cooks will enjoy simple recipes that that feature a variety of fruits, vegetables, and fresh ingredients. Menus are selected to be nutritious, fun, and simple to make. Recipes may expose students to healthy ingredients they may not regularly eat. The young chefs' culinary adventures will include:

Ham and Apple Turnovers
Hawaiian Breakfast Pizza
Strawberry Banana Tart (gelatin)
Oatmeal Breakfast Bars
Sweet and Spicy Carrots
Baked Whole Tomatoes
Onion Tart
Chocolate Kinder Cookies

You have to learn to walk before you can run! Students will spend time in each class learning important kitchen skills. Skills acquired will include peeling, chopping, safe knife handling, measuring skills, as well as kitchen clean-up chores. Recipes are selected to practice a range of new skills. .Notes: Students with allergies to food ingredients or dietary restrictions cannot be accommodated in this class. Recipes may contain nuts, dairy, wheat, gluten, and eggs. All food supplies will be conventional, mass market ingredients. Specialty food preparations/certifications such as halal, kosher, and organic will not be used due to cost and sourcing logistics. This class is not suited for students younger than Kindergarten, and participants must be age 5 by the start of classes. (3- and 4- year olds cannot be accommodated. No exceptions.) 6 year-olds who have never taken a cooking class or have delayed fine motor skills are encouraged to take Kinder Kitchen before a Little Kids cooking class. This class is best suited for students who can follow instructions, complete sequential tasks, and work in a group. Topics in this Series: Fun Foods (Quarter 1), Basic Bites (Quarter 2), Easy Eats (Quarter 3), Simple Sides (Quarter 4). Lab/Supply Fee: A class fee of $45.00 is due payable to the instructor on the first day of class. What to Bring: None- Disposable aprons and take-home containers provided. What to Wear: Students should wear clean clothes and have long hair tied back, braided, or secured under a bandana (male and female). For more information and FAQs, see the Compass Cooking Classes webpage.

1
Semester
Jan 15
10:00 am
11:55 am
Mon
Law and Order: Courts and Corrections

9th-12th

Tayler Shreve

10

$713.00

$641.70 by 12/15

Opens 11/14 6:00am

Separate fact from fiction in the study of law and order. Did you know that on average it can take up to six months to get a DNA report, not same day? Did you realize that law enforcement only spend 4% of their time on violent crimes, not in high-speed car chases or high stakes foot races? This course is taught by a PhD candidate and adjunct professor in Criminology, Tayler Shreve. It is a survey of the Criminal Justice system for teens who are interested in becoming practitioners or professionals in this vast field which includes attorneys, investigators, detectives, forensic scientists, law enforcement officers, corrections officials, wardens, FBI, DEA, or ATF agents, researchers, or advocates. Second semester, the class will take the information they have learned about criminals, crimes, cases, and law enforcement, and find out what happens when this information is brought into the judicial system. The class will learn to follow a case from discovery to trial while examining real documents such as rap sheets, case files, summary of the case, and the pre-sentencing reports. Students will consider the roles of police officer, detective, prosecutor, defense attorney, and judge and how each party forms a theory and strategy about the case. The class may take a field trip to a courtroom to see legal proceedings. This course is not a study in social justice or reform but instead relies heavily on the facts, statistics and policies of our existing criminal justice system, details that every advocate and reformer should also understand. Rating/Advisory: For sensitive students, please note that in the examination of actual crimes, violence such as assault and murder will be discussed. References may be made to illicit substances and weapons used in the commission of crimes. Course content will be filtered to be age-appropriate for high school students in the instructor's judgement. For example, real crime scene photos may be shown with evidentiary details, but not victims or body parts. Students may read autopsy reports, but they will not be shown autopsy photos, and cases of rape will be referred to as sexual assault with no intimate details. Topics in this Series: Crimes and Cases (Semester 1), Courts and Corrections (Semester 2). Students continuing from first semester receive priority pre-registration for second semester. Prerequisites: Students should be on-level for high school reading and comprehension. Workload: Students should expect to spend 1-2 hours per week outside of class on class reading and activities. Assignments: The instructor offers a Choose-Your-Own-Assignment policy in which students will be required to complete a certain number of assignments out of a selection of assignments offered. This allows a student to drill down on themes that they prefer and spend less time on topics that they do not prefer. All assignments will be posted on password-protected Canvas classroom management site. There, students access assignments, find course documents, upload homework, track points earned, and message instructor and classmates. Assessments: The instructor will award points for completed assignments that parents can use to assign a grade. Textbook/Materials: All materials will be links to open-source materials or scans of documents provided by the instructor and posted to the class Canvas site. Lab/Supply Fee: None What to Bring: Notebook or paper, pen, or pencil. Credit: Homeschool families may wish to count this course as a component (partial) credit in Civics or Career Exploration for purposes of a high school transcript.

1
Semester
Jan 30
10:00 am
10:55 am
Tue
Learn to Sing: Kids Musical Theater

2nd-5th

Wyndy Fredrick

8

$311.00

$279.90 by 12/15

Opens 11/14 6:00am

Everyone can learn to sing! If you want to learn to sing songs from your favorite movies or Broadway block busters, this class is for you! Selections from this semester come from Hal Leonard's "KIds' Musical Theatre Collection, Vol 2" with select hits from Annie, The Muppets Take Manhattan, Toy Story, Oliver, The Music Man, and more.

Singers will be expected to memorize pieces and participate in the semester performance (December 12) along with one additional rehearsal outside of regular class hours.

The semester's repertoire will include at least one group choral number. Students will work on other music as solos, duets, or small group numbers. This introduction to vocal development and performance includes posture, breathing, intonation, and the principles of blending vocal harmonies. Basic musical notation will be introduced as well as melodic and harmonic intervals. No previous musical experience is required- just the joy of singing!

Topics in this Series: Best of Disney (Semester 1); Kids Musical Theater (Semester 2)

Lab/Supply Fee: A class fee of $28.00 is due payable to Compass on the first day of class for a class songbook.


1
Semester
Jan 15
10:00 am
11:55 am
Mon
LEGO Robotics Training Team

4th-6th

Rebecca Sticha

10

$497.00

$447.30 by 12/15

Opens 11/14 6:00am

LEGO Robotics Training Team is a semester-long "boot camp" and training ground for future FIRST LEGO League (FLL) competitors. The Training Team allows Compass students to work through a complete FLL challenge to ensure that they understand the project and enjoy the process before joining a competition team. Training Team students are sub-divided into smaller teams that compete against each other in building and coding challenges at a more relaxed pace than FLL competition teams which may require 6-10+ hours per week.

Compass Training Team members will complete a full FLL challenge from a previous year. They will learn 21st century skills in robotics and programming while enjoying the camaraderie of working as a team to solve challenges. Kids will gain confidence and build skills in leadership and communication. The Training Team members will compete in-house against each other, but will not participate in a regional competition in 2023-24.

FIRST LEGO League (FLL) is an accessible, guided, beginners' robotics program that encourages teamwork, discovery, innovation, and problem-solving. The FLL competition is comprised of three components: the Robot Game, an Innovation Project, and Core Values. The Robot Game is an annual theme-based challenge that encourages kids to think of technology solutions to real-world problems. Teams design and program an autonomous robot that scores points on a themed table-top playing field. Past challenges have been inspired by environment, transportation, accessibility, and exploration. FLL team members engage in brainstorming, research, design, and coding while practicing the engineering design process of building, testing, re-building, re-testing, etc. Students will work with LEGO Mindstorms EV3 robotics components and use drag-and-drop coding blocks to program their robots on laptop computers. No robotics or programming experience is necessary to join the Training Team, but it is beneficial if students have experience building with LEGO Technics components (beams, gears, and axel pins rather than bricks with studs).

FLL members have fun with friends, encourage and support each other, and learn the art of gracious competition. In addition to the robot challenge, FLL team members compete in short, on-the-spot challenge problems in the Innovation Project phase of the competitions. FLL is also known for its philosophies of "professionalism" and "cooperation" which are expressed in the organization's Core Values of discovery, innovation, impact, inclusion, teamwork, and fun. Teams are also judged on how well they promote and exhibit these core values.

There is a $40.00 supply/equipment fee payable to Compass on the first day for practice competition materials.

Prerequisites: None

1
Semester
Jan 19
10:00 am
10:55 am
Fri
Literature Roundtable: Mystery & Detective Novels

9th-12th

Anne Taranto

10

$356.00

$320.40 by 12/15

Opens 11/14 6:00am

Literature Roundtable is a Socratic seminar style literary analysis class for high school students. Instead of a broad, general survey of literature, Literature Roundtable students will examine a focused genre or topic in literature through critical evaluation and rich discussion. Second semester, the class will examine classic mystery and detective novels and evaluate the genre for what makes thrilling, suspenseful stories. Works covered will include: The Moonstone by Wilkie Collins (considered to be the first detective novel), Sherlock Holmes: The Complete Novels and Stories Vol.1 (Arthur Conan Doyle), a novel by Agatha Christie (TBD), and Rebecca by Daphne du Maurier. Students taking this course should be self-motivated and engaged readers who come to class prepared to participate in weekly discussions. The instructor will provide guiding questions for each novel to help students understand how to gather textual evidence to support their insights into the text, a necessary precursor to the type of evidence gathering required to construct the literary analysis essays they will be expected to write in high school and college. Students will also be assigned creative and analytical extension activities in class designed to enhance their understanding of each novel, such as rewriting a scene, imagining a conversation between characters from different books, developing a prequel or sequel scene, or writing a review. A key skill that will be taught in this class is how to annotate texts. Students will begin by examining samples of the instructor's own annotated novels, then move on to annotating in class as a group, learning the kinds of details to search for, such as recurring themes and motifs, symbolism, character development, diction (word choice), and setting. This incremental process will teach students how to annotate independently and how to ask their own questions, a skill which is the precursor to developing thesis statements. Topics in this Series: The Gothic Novel (Semester 1) and The Mystery & Detective Novel (Semester 2). Continuing students from the first semester receive priority pre-registration for the second semester. Prerequisites: Students should be able to read and comprehend at a minimum 9th grade level for this course. Per Compass guidelines, accelerated 8th grade students may register for this course, however, in addition to the 9th+ grade reading level, they must possess the maturity to handle high school level topics and more mature discussion. Workload: Students should expect to read approximately 100 pages per week with a pen or pencil in hand for annotating. Students may use audio books as a supplement, but they should still be prepared to follow along and annotate the hard copy of the novel. Assignments: Weekly reading assignments will be posted on Google Classroom. Students will need their own email addresses to access the system, and parents may be set up as additional "observers" to their teen's account. Assessments: A point scale of 1-3 will be used to evaluate students based on their level of preparation, their participation in discussion, and their completion of extension activities. Parents may use the total points earned to calculate a grade. Textbook/Materials: Because students will need clean, inexpensive copies of each novel to mark in, and because they must be able to refer to the passages on the same page numbers, a "class bundle" of mass market paperbacks will be pre-purchased for students. (See Supply Fee below). Lab/Supply Fee: A class fee of $44.00 is due payable to Compass on the first day of class. What to Bring: Students should bring the current novel, paper, pen or pencil and highlighter to class each week. Some students may wish to bring paper clips, adhesive flags or post-it notes for marking pages. Credit: Homeschool families may wish to count this course as a component (partial) credit in English for purposes of a high school transcript. For a full credit in English, families would need to "bundle" this course with additional coursework in composition.

1
Qtr 2
Oct 27
10:00 am
2:55 pm
Fri
Natural Leaders: Autumn *

6th-8th

Natural Leaders

10

$544.00

$489.60 by 10/13

Opens 09/26 6:00am

Natural Leaders is an outdoor education and leadership program. Each week, the group will venture into the woods surrounding Lake Fairfax for an authentic, immersive adventure featuring hiking, outdoor skills, leadership, and camaraderie. At each meeting, students take turns in different roles that are key to the group's success, safety, and fun such as: coordinator (plan out the group's schedule for the day); navigator (following the map, practice orienteering); naturalist (investigate and present a lesson about local plants, animals or ecology); skills coaches (research, practice, and demonstrate a skill to others, such as knot tying or whittling); game master (plan and teach an group game or challenge); and safety officer (present on a safety or first aid topic) They will also learn survival skills such as fire-building, outdoor edibles, building shelters, use of knives, and safety/first aid. The student-led portions of the program promote group cohesion, cooperation, and friendship, while students benefit from the positive peer pressure to come prepared for their weekly roles and responsibilities. Tweens and teens will also become more confident and comfortable as leaders and outdoor adventurers as their self-reliance skills grow. Natural Leaders is supervised by an experienced Natural Leaders mentor, trained and supported in providing a positive experience and managing safety. They typically have a passion for sharing nature with kids, and may have a background in a range of skills such as wilderness first aid, survival skills, tracking, primitive skills, and experience in hiking, camping, rock climbing, water sports, etc. Natural Leaders meets weekly rain, snow, or shine, in all temperatures. Students should always dress is layers for the forecasted weather conditions. Registered students will receive more detailed instructions about what to wear, what to bring, and where to meet prior to the start of the program.

Prerequisites: None

1
Qtr 4
Mar 22
10:00 am
2:55 pm
Fri
Natural Leaders: Spring

6th-8th

Natural Leaders

10

$622.00

$559.80 by 03/15

Opens 02/13 6:00am

Natural Leaders is an outdoor education and leadership program. Each week, the group will venture into the woods surrounding Lake Fairfax for an authentic, immersive adventure featuring hiking, outdoor skills, leadership, and camaraderie. At each meeting, students take turns in different roles that are key to the group's success, safety, and fun such as: coordinator (plan out the group's schedule for the day); navigator (following the map, practice orienteering); naturalist (investigate and present a lesson about local plants, animals or ecology); skills coaches (research, practice, and demonstrate a skill to others, such as knot tying or whittling); game master (plan and teach an group game or challenge); and safety officer (present on a safety or first aid topic) They will also learn survival skills such as fire-building, outdoor edibles, building shelters, use of knives, and safety/first aid.




The student-led portions of the program promote group cohesion, cooperation, and friendship, while students benefit from the positive peer pressure to come prepared for their weekly roles and responsibilities. Tweens and teens will also become more confident and comfortable as leaders and outdoor adventurers as their self-reliance skills grow. Natural Leaders is supervised by an experienced Natural Leaders mentor, trained and supported in providing a positive experience and managing safety. They typically have a passion for sharing nature with kids, and may have a background in a range of skills such as wilderness first aid, survival skills, tracking, primitive skills, and experience in hiking, camping, rock climbing, water sports, etc. Natural Leaders meets weekly rain, snow, or shine, in all temperatures. Students should always dress is layers for the forecasted weather conditions. Registered students will receive more detailed instructions about what to wear, what to bring, and where to meet prior to the start of the program.

Prerequisites: None

1
Qtr 3
Jan 19
10:00 am
2:55 pm
Fri
Natural Leaders: Winter

6th-8th

Natural Leaders

10

$622.00

$559.80 by 12/15

Opens 11/14 6:00am

Natural Leaders is an outdoor education and leadership program. Each week, the group will venture into the woods surrounding Lake Fairfax for an authentic, immersive adventure featuring hiking, outdoor skills, leadership, and camaraderie. At each meeting, students take turns in different roles that are key to the group's success, safety, and fun such as: coordinator (plan out the group's schedule for the day); navigator (following the map, practice orienteering); naturalist (investigate and present a lesson about local plants, animals or ecology); skills coaches (research, practice, and demonstrate a skill to others, such as knot tying or whittling); game master (plan and teach an group game or challenge); and safety officer (present on a safety or first aid topic) They will also learn survival skills such as fire-building, outdoor edibles, building shelters, use of knives, and safety/first aid.




The student-led portions of the program promote group cohesion, cooperation, and friendship, while students benefit from the positive peer pressure to come prepared for their weekly roles and responsibilities. Tweens and teens will also become more confident and comfortable as leaders and outdoor adventurers as their self-reliance skills grow. Natural Leaders is supervised by an experienced Natural Leaders mentor, trained and supported in providing a positive experience and managing safety. They typically have a passion for sharing nature with kids, and may have a background in a range of skills such as wilderness first aid, survival skills, tracking, primitive skills, and experience in hiking, camping, rock climbing, water sports, etc. Natural Leaders meets weekly rain, snow, or shine, in all temperatures. Students should always dress is layers for the forecasted weather conditions. Registered students will receive more detailed instructions about what to wear, what to bring, and where to meet prior to the start of the program.

Prerequisites: None

1
Qtr 3
Jan 18
10:00 am
10:55 am
Thu
Number Ninjas: Learning Logic

K-1st

Becca Sticha

10

$154.00

$138.60 by 12/15

Opens 11/14 6:00am

Does your child learn best by hands-on activities, crafts, games, and stories? Number Ninjas is based on the belief that children need to work with mathematics in a concrete, physical, and tangible way in order to learn fundamental concepts. Young students will love learning numerical concepts in this interactive, exploration-based class where work with numbers feels like a game. Third quarter, students will play games, complete puzzles, and examine riddles as an introduction to logic, critical thinking, and reasoning skills. This class covers many of the 1st and 2nd grade Standards of Learning for math. Weekly update e-mails to parents will include suggestions for practice at home and extension activities. Topics in the Series: Patterns & Properties (Quarter 1), Money Math (Quarter 2), Learning Logic (Quarter 3), and Math in Nature (Quarter 4).

1
Qtr 4
Mar 21
10:00 am
10:55 am
Thu
Number Ninjas: Math in Nature

K-1st

Becca Sticha

10

$154.00

$138.60 by 03/15

Opens 02/13 6:00am

Does your child learn best by hands-on activities, crafts, games, and stories? Number Ninjas is based on the belief that children need to work with mathematics in a concrete, physical, and tangible way in order to learn fundamental concepts. Young students will love learning numerical concepts in this interactive, exploration-based class where work with numbers feels like a game. Fourth quarter, students will look to nature for mathematical patterns and shapes. The class will examine: radial patterns such as those found in flowers, sea stars, and snowflakes; tessellations (repeating patterns) such as in a bee honeycomb, crystals, or a snakeskin; concentric tree rings, fractals (branching) of ferns, trees, lightning, root systems, and river deltas; symmetry in leaves, flowers, butterflies; and the Fibonacci sequence (spirals) in sunflowers and snail shells. Through a variety of hands-on projects, students will draw or create forms and patterns to replicate and remember the mathematical phenomena found in nature. This class covers many of the 1st and 2nd grade Standards of Learning for math. Weekly update e-mails to parents will include suggestions for practice at home and extension activities. Topics in the Series: Patterns & Properties (Quarter 1), Money Math (Quarter 2), Learning Logic (Quarter 3), and Math in Nature (Quarter 4).

1
Qtr 2
Nov 02
10:00 am
10:55 am
Thu
Number Ninjas: Money Math *

K-1st

Becca Sticha

10

$117.00

$105.30 by 10/13

Opens 09/26 6:00am

Does your child learn best by hands-on activities, crafts, games, and stories? Number Ninjas is based on the belief that children need to work with mathematics in a concrete, physical, and tangible way in order to learn fundamental concepts. Young students will love learning numerical concepts in this interactive, exploration-based class where work with numbers feels like a game. Second quarter, students will learn all about the denominations of US money, starting with coins then currency then both. Students will learn to recognize each US coin and bill, name the value, understand which is greater or less, and which combinations are equal and interchangeable (5 nickels = 1 quarter). They will practice combining coins and currency to make different numbers and will learn to read written symbols for money. They will make simple play transactions in the imaginary classroom store. The concept of "making change" will be discussed, but may be limited by students' subtraction skills. This class covers many of the 1st and 2nd grade Standards of Learning for math. Weekly update e-mails to parents will include suggestions for practice at home and extension activities. Dates: Please note that this is a 6-week class that begins on November 2 instead of October 26 Topics in the Series: Patterns & Properties (Quarter 1), Money Math (Quarter 2), Learning Logic (Quarter 3), and Math in Nature (Quarter 4).

1
Semester
Jan 16
10:00 am
11:30 am
Tue
PenPoint: Literary Magazine Board **ONLINE**

9th-12th

Anne Sharp

12

$583.00

$524.70 by 12/15

Opens 11/14 6:00am

The PenPoint Literary Magazine Board is a home for students who love to write, who love to read writing, and who love to share writing with others. Students in this course will select writings from their portfolios and prepare them to submit to contests, anthologies and publications beyond our Compass campus. While continuing to draft and explore their own personal writing, students will assume editorial roles in the production of Pen Point, a nation-wide homeschool literary and arts anthology. As editors, students will design and build an anthology, advertise the publication, solicit manuscripts and artwork, develop selection criteria, review/select/edit material, and learn the principles of layout and design. Embedded in this process are real-world experiences, and students will improve their communication and organization skills through goal-setting, time management, meeting deadlines, emailing, confirmations, proofreading, etc. Note:This is an online class with some meetings in a virtual classroom providing live, synchronous collaboration. Topics in this Series: Creative Writing (Semester 1) and Publsihing (Semester 2). Students continuing from first semester receive priority pre-registration for second semester. Prerequisites: Advanced reading, writing, and analytical skills. Workload: Students should expect to spend 2-3 hours per week outside of class on investigation, writing, or editing for this class. Assignments: Writing and editing assignments will be delegated by the student board. Assessments: In lieu of a teacher-provided assessments, writers will receive peer feedback on their own work, and the finished product will be a printed anthology for their portfolio. Lab/Supply Fee: A class fee of $20.00 is due payable to the instructor on the first day of class for publishing expenses What to Bring: Students should bring laptops to class to work collaboratively and real-time on shared documents and the class portal. Credit: Homeschool families may wish to count this course as a component (partial) credit in English for purposes of a high school transcript.

1
Semester
Jan 17
10:00 am
11:55 am
Wed
Pre-College Art Portfolio Studio- Illustration and Visual Design

11th-12th

Nataliya Gurshman

8

$661.00

$594.90 by 12/15

Opens 11/14 6:00am

Are you considering a college major in fine art, animation, illustration, graphic design, architecture or film? If so, you need a portfolio of works to apply to art school! Each of these concentrations requires the same core proficiencies and fundamentals in the beginning. A successful portfolio will include examples of the candidate's drawings, illustrations, paintings, and visual design creations. And within those select works, students must demonstrate specific artistic competencies.
Unlock the mystery of "what do I include in my portfolio?" by working with a professional artist and college art professor who has helped dozens of high school students prepare to apply to art school. This advanced art studio is designed to help high school students develop a range of works they can include in their portfolios as well as tips on how to compose, curate, and present a winning portfolio. Each week, a lesson will be presented and followed by the instructor circulating throughout the room to provide individual feedback.

Second semester, students' Visual Design projects will mostly focus on black and white pieces. Students will discover elements and principals of design and implement them into their projects. The projects will range from lines to shapes to movement to focal point to tones. For illustration pieces, students will be encouraged to illustrate given editorial blurbs, create book cover illustrations, perhaps given a book to read and illustrate, line pieces as well as color pieces will be created. During the final class of the semester, students will be asked to bring all works back for a class critique, exhibit for parents, and potluck party.

Students will be responsible for furnishing all of their own art supplies for the class from a recommended minimum list provided by the instructor. The class will focus on smaller pieces, such as 9" X 12" or 11" X 14" in order to produce more pieces to consider for a portfolio. Students will be encouraged to develop drawings and paintings throughout the week (recommended at least 15 minutes per day.)

The instructor's methodologies have earned her students significant art scholarships ($25,000-$40,000 per year) to local art programs such as those at Virginia Commonwealth University, GMU, and Maryland Institute College of Art, and nationally known art programs like Corcoran School of the Arts & Design at GW, Rhode Island School of Design, School of Visual Arts, Pratt Institute, Montserrat College of Art, Boston University, Art Institute of Chicago, The Savannah College of Art and Design, Ringling College of Art & Design, Drexel University, Temple University, and Parsons School of Design.

Topics in this Series: Drawing and Oil Painting (Semester 1), Illustration and Visual Design (Semester 2). Continuing students from first semester receive priority pre-registration for second semester.

Prerequisites: Prior coursework in drawing or painting.

Workload: Students should expect to spend at least 1.5 - 2 hours per week outside of class on developing or completing art works.

Assignments: Will be discussed in class and e-mailed to parents and students.

Assessments: Continual feedback will be provided in class, but formal assessments will not be given.

Supplies/Materials: The cost of this class includes the shared cost for the live human model for 3 weeks. Students should purchase and replenish their own art supplies from a list of suggested items provided by the instructor.

What to Wear/Bring: For work with oil paints, students may wish to wear old clothes, a smock, or apron. Students should bring a shallow box or tray to transport wet paintings home each week.

Credit: Homeschool families may wish to count this course as a component (partial) credit in Fine Arts for purposes of a high school transcript.

Prerequisites: High school level art

1
Semester
Jan 19
10:00 am
10:55 am
Fri
Reading Rally: A Complete Language Arts Program Red Group (Fri, Sem 2)

1st

Catherine Vanlandingham

6

$661.00

$594.90 by 12/15

Opens 11/14 6:00am

Reading affects a student's achievement in all aspects of schoolwork, so strong literacy skills are fundamental to success in homeschooling. This weekly class is a small reading group where students are placed with 2-4 peers who read at a similar level to follow a comprehensive language arts curriculum under the guidance of experienced reading specialist Catherine Vanlandingham. Each Monday meeting will include a short story with select vocabulary words, a graphic organizer, main themes, and embedded learning objectives. Students will continue to practice language arts skills at home with easy-to-implement "page a day" workbook activities assigned by the instructor and implemented by the parents. For most early elementary learners, enrollment in Reading Rally can serve as either a supplement to another at-home reading curriculum or as a complete, self-contained language arts curriculum. Weekly readings are organized around thematic units. The instructor will teach students how to approach a new story as a fun reading puzzle. For example, before reading in class, students will conduct a "picture walk" to overview and predict elements of the story from the illustrations, review a graphic organizer to assist in writing sentences, define vocabulary words, and preview summary questions. Then, the instructor will read the story aloud, model good reading practices, and encourage students to read. Students will only be asked to read aloud when they feel comfortable and have built trust in their group. All follow-up activities are designed around learning objectives such as decoding, comprehension, prediction, visualization, and verbalization. First time registrations in Reading Rally include the cost of a 30-minute, individual assessment conducted in-person or virtually by Mrs. Vanlandingham. Parents are encouraged to contact Compass to schedule their child's reading assessment before registering. Families register without the assessment for grade-level placement must be prepared to reschedule to a different reading group if indicated by the assessment. Grade level references in Reading Rally are based on scope, sequence and pacing that correlate to the Grade Level Equivalent (GLE) standards of learning. Students who are more than one year behind in GLE may be recommended for a second, weekly class meeting on Fridays or in additional 1-on-1 private reading instruction to make up ground in reading skills. The instructor has experience working with reluctant and fearful readers, those who are late bloomers, neurodivergent, dyslexic, and ESOL students. The instructor may recommend a more complete evaluation by a neuropsychologist if she suspects other learning differences are impacting the student's reading. Students will work from a spiral bound copy of reading textbook and workbook by Pearson. Students continuing from one semester to the next will receive priority registration to remain with their reading group and do not have to pay for an additional assessment.

1
Semester
Jan 15
10:00 am
10:55 am
Mon
Reading Rally: A Complete Language Arts Program Red Group (Mon, Sem 2)

1st

Catherine Vanlandingham

6

$699.00

$629.10 by 12/15

Opens 11/14 6:00am

Reading affects a student's achievement in all aspects of schoolwork, so strong literacy skills are fundamental to success in homeschooling. This weekly class is a small reading group where students are placed with 2-4 peers who read at a similar level to follow a comprehensive language arts curriculum under the guidance of experienced reading specialist Catherine Vanlandingham. Each Monday meeting will include a short story with select vocabulary words, a graphic organizer, main themes, and embedded learning objectives. Students will continue to practice language arts skills at home with easy-to-implement "page a day" workbook activities assigned by the instructor and implemented by the parents. For most early elementary learners, enrollment in Reading Rally can serve as either a supplement to another at-home reading curriculum or as a complete, self-contained language arts curriculum. Weekly readings are organized around thematic units. The instructor will teach students how to approach a new story as a fun reading puzzle. For example, before reading in class, students will conduct a "picture walk" to overview and predict elements of the story from the illustrations, review a graphic organizer to assist in writing sentences, define vocabulary words, and preview summary questions. Then, the instructor will read the story aloud, model good reading practices, and encourage students to read. Students will only be asked to read aloud when they feel comfortable and have built trust in their group. All follow-up activities are designed around learning objectives such as decoding, comprehension, prediction, visualization, and verbalization. First time registrations in Reading Rally include the cost of a 30-minute, individual assessment conducted in-person or virtually by Mrs. Vanlandingham. Parents are encouraged to contact Compass to schedule their child's reading assessment before registering. Families register without the assessment for grade-level placement must be prepared to reschedule to a different reading group if indicated by the assessment. Grade level references in Reading Rally are based on scope, sequence and pacing that correlate to the Grade Level Equivalent (GLE) standards of learning. Students who are more than one year behind in GLE may be recommended for a second, weekly class meeting on Fridays or in additional 1-on-1 private reading instruction to make up ground in reading skills. The instructor has experience working with reluctant and fearful readers, those who are late bloomers, neurodivergent, dyslexic, and ESOL students. The instructor may recommend a more complete evaluation by a neuropsychologist if she suspects other learning differences are impacting the student's reading. Students will work from a spiral bound copy of reading textbook and workbook by Pearson. A class fee of $68.00 is due payable to Compass for class materials. Students continuing from one semester to the next will receive priority registration to remain with their reading group and do not have to pay for an additional assessment.

1
Qtr 2
Oct 24
10:00 am
10:55 am
Tue
Reading Ready! (Q2, Tue 10 am)*

K-1st

Danielle Mercadal

6

$206.00

$185.40 by 10/13

Opens 09/26 6:00am

Reading Rally is a supplemental reading and writing class for 5- and 6- year-olds. The class is whole language inspired with phonics games, partner reading, simple journaling, and self-created spelling lists for home. The group will explore habits of good readers and writers through examples of well-loved children's authors. Students must already be able to recognize each letter and corresponding sound of the alphabet, be familiar with simple blends, know a few beginner sight words (such as I, am, and no), and must be able to write their own name. This class section is for continuing, first quarter students. 

1
Qtr 3
Jan 16
10:00 am
10:55 am
Tue
Reading Ready! (Q3, Tue)

K-1st

Danielle Mercadal

6

$228.00

$205.20 by 12/15

Opens 11/14 6:00am

Reading Rally is a supplemental reading and writing class for 5- and 6- year-olds. The class is whole language inspired with phonics games, partner reading, simple journaling, and self-created spelling lists for home. The group will explore habits of good readers and writers through examples of well-loved children's authors. Students must already be able to recognize each letter and corresponding sound of the alphabet, be familiar with simple blends, know a few beginner sight words (such as I, am, and no), and must be able to write their own name.

1
Qtr 4
Mar 19
10:00 am
10:55 am
Tue
Reading Ready! (Q4, Tue)

K-1st

Danielle Mercadal

6

$228.00

$205.20 by 03/15

Opens 02/13 6:00am

Reading Rally is a supplemental reading and writing class for 5- and 6- year-olds. The class is whole language inspired with phonics games, partner reading, simple journaling, and self-created spelling lists for home. The group will explore habits of good readers and writers through examples of well-loved children's authors. Students must already be able to recognize each letter and corresponding sound of the alphabet, be familiar with simple blends, know a few beginner sight words (such as I, am, and no), and must be able to write their own name.

1
Semester
Jan 15
10:00 am
11:55 am
Mon
Role Play Economy: Industrial America

9th-12th

Taliesin Knol

12

$654.00

$588.60 by 12/15

Opens 11/14 6:00am

The Industrial Revolution of the 18th century built modern society and represented the most significant and rapid transformation in human history. This lured the population away from rural farms into urban centers where they could work in factories, kick-starting the consumer culture that continues to this day. Whole ways of life would be changed, or even destroyed altogether, replaced by an industrial machine hungry for resources, outputting goods and luxuries at a scale never before seen. How these goods were made and transported to new markets of eager consumers would make or break the fortunes of many.

Moving on from Agrarian America, the class will transition from farm to factory. Students will begin the semester as "independently wealthy" barons and tycoons of various mid-century industries. The class will use a custom Role-Playing Game to simulate a fully industrialized economy. From day one, students will be assigned to key roles in industry, from railroads and shipping, to a variety of factories or resource extraction. They must manage their initial investments wisely or risk being overrun by their classmates. They will endeavor to dominate their market and rule the supply and demand, or risk ending up penniless. In true role-playing fashion, will create characters and build their "backstories" to fit into this economy. Will they be Carnegies and Rockefellers, or will they run out of steam?

Using the lessons taught in class, students will navigate their interconnected business world, learning to either cooperate with or destroy their rivals. Using their carefully documented ledgers, the class will learn to manage key business elements, from keeping their labor force happy enough not to strike, forging deals and making partnerships, and of course, influencing government policy to their benefit.

The end of the semester should make clear how each business is interdependent on another, the benefits of cooperation or forceful acquisition. What role does a good (or bad) government play in encouraging and safeguarding investment and for whose benefit? Above all, it should stress the importance of keeping orderly records, making safe vs highly rewarding investments, and how to successfully manage working relationships. By recreating the circumstances of the industrial revolution, and navigating them in the role playing game, students should understand the why and how, to the history they've played through.

Topics in this Series: Agrarian America (Semester 1), Industrial America (Semester 2). Students continuing from first semester receive priority pre-registration for second semester.

Prerequisites: None

Workload: Students should expect to spend 1-2 hours per week outside of class.

Assignments: Course documents including period plans, photographs and recreations will be made available through a class Google Drive link emailed to parents (and students who provide their email address), as well as a class reading list of articles/excerpts and YouTube playlist for any videos watched in class or assigned as homework.

Assessments: Informal assessments will be given at the instructor's discretion, but assignments will not be scored or graded. Each student's financial success in the game will be an indicator of their learning and participation for purposes of assigning a grade. Parents will also be given shared access to their student's business plan with instructor and ledger, with instructor comments at the conclusion of class.

Textbook/Materials: None

What to Bring: Paper or notebook, pen or pencil

Credit: Homeschool families may wish to count this course as a component (partial) credit in History, Economics, or Business for purposes of a high school transcript.

1
Qtr 2
Oct 25
10:00 am
10:55 am
Wed
Science Kids: Chemistry Sampler *

1st-2nd

Donna Shackelford

11

$194.00

$174.60 by 10/13

Opens 09/26 6:00am

Science Kids is a lab-based science sampler program where our youngest scientists will be exposed to the concepts, acquire scientific vocabulary, and learn hands-on skills to needed to be comfortable with more advanced science classes as they get older. Your first or second grader will come home with an understanding of concepts like phases of matter, melting point, buoyancy, and life cycles. Most importantly, young students will gain confidence discussing science concepts and working with science equipment. Labs will teach students how to use a thermometer, take linear measurements, weigh items on a scale, peer into a microscope, record elapsed time, and make scientific sketches, for example. Each quarter will reinforce principles and lab skills around a central, unifying theme. In Chemistry sampler students will learn about acids and bases, melting point, physical properties, solutions, polymers, and simple reactions that give off heat, gas, etc. This class has a $20.00 lab fee payable to the instructor on the first day. Topics in this Series: Living World (Quarter 1), Chemistry (Quarter 2), Physics (Quarter 3), and Earth/Space (Quarter 4).

1
Qtr 4
Mar 20
10:00 am
10:55 am
Wed
Science Kids: Earth & Space

1st-2nd

Donna Shackelford

10

$222.00

$199.80 by 03/15

Opens 02/13 6:00am

Science Kids is a lab-based science sampler program where our youngest scientists will be exposed to the concepts, acquire scientific vocabulary, and learn hands-on skills to needed to be comfortable with more advanced science classes as they get older. Your first or second grader will come home with an understanding of concepts like phases of matter, melting point, buoyancy, and life cycles. Most importantly, young students will gain confidence discussing science concepts and working with science equipment. Labs will teach students how to use a thermometer, take linear measurements, weigh items on a scale, peer into a microscope, record elapsed time, and make scientific sketches, for example.

Each quarter will reinforce principles and lab skills around a central, unifying theme. arth and Space Science will introduce geology, meteorology, oceanography, and astronomy concepts. Students will complete labs such as making a model of the layers of the earth and creating an erupting volcano. They will test weather lessons with experiments using air pressure and making mini-tornados. Kids will also understand ocean currents and density through a hands-on projects with salt water. This class has a $20.00 lab fee payable to the instructor on the first day. Topics in this Series: Living World (Quarter 1), Chemistry (Quarter 2), Physics (Quarter 3), and Earth/Space (Quarter 4).

1
Qtr 3
Jan 17
10:00 am
10:55 am
Wed
Science Kids: Physics Fun

1st-2nd

Donna Shackelford

10

$222.00

$199.80 by 12/15

Opens 11/14 6:00am

Science Kids is a lab-based science sampler program where our youngest scientists will be exposed to the concepts, acquire scientific vocabulary, and learn hands-on skills to needed to be comfortable with more advanced science classes as they get older. Your first or second grader will come home with an understanding of concepts like phases of matter, melting point, buoyancy, and life cycles. Most importantly, young students will gain confidence discussing science concepts and working with science equipment. Labs will teach students how to use a thermometer, take linear measurements, weigh items on a scale, peer into a microscope, record elapsed time, and make scientific sketches, for example.

Each quarter will reinforce principles and lab skills around a central, unifying theme. In Physics Fun students will learn about mass, forces, propulsion, optics, heat and electricity. This class has a $20.00 lab fee payable to the instructor on the first day. Topics in this Series: Living World (Quarter 1), Chemistry (Quarter 2), Physics (Quarter 3), and Earth/Space (Quarter 4).

1
Semester
Jan 17
10:00 am
10:55 am
Wed
Starting with Strings: Beginning Violin II

2nd-6th

Monika Dorosheff

8

$468.00

$421.20 by 12/15

Opens 11/14 6:00am

Continue to learn to play the violin! Students will learn more advanced skills such as shifting on the violin and playing vibrato. Students will learn to play violin repertoires and practice additional scales. The class will be taught to play in unison from a songbook of arranged works. At the end of the semester, the class will be able to play several short pieces and will perform for the parents.

Music education enhances teamwork and cooperative learning and provides children with a path for self-expression. Scientific research has shown that music lessons not only improve organizational skills and executive functioning but that they also develop self-confidence.

Semester 1, Beginner Violin I students will have priority registration to enroll in Beginner Violin II to continue their musical education. Other students may enroll in the second semester if they have had prior instruction equal to the first semester, or if they are willing to schedule and pay for individual lessons with this instructor to cover 1st semester skills prior to or around the start of the class. Those wishing to enroll in 2nd semester course without the Compass 1st semester class will be asked to play for the instructor in order to demonstrate skill level and establish placement.

Class Expectations: A student violin can be purchased or rented from most music stores (Foxes Music Company in Falls Church is recommended). The student should be professionally measured and fitted for the violin by the music store or a string luthier. Students should also have a shoulder rest fitted to their violin. Students will be asked to bring their violin, bow, shoulder rest, case, small notebook, Suzuki music book, and pencil to every class. In order to fully benefit from the in-class instruction, daily, at-home practice is expected.

Supply Fee: There is a supply fee of $23.30 payable to Compass on the first day for the Suzuki violin book 1. This is a 15-week semester class, and the week off will be announced by the instructor.

Prerequisites:

1
Semester
Jan 19
10:00 am
10:55 am
Fri
Teen Stage: Immersive Improv

9th-12th

Jeff Virchow

11

$330.00

$297.00 by 12/15

Opens 11/14 6:00am

Snappy comebacks, one-liners, sarcasm, exaggeration, irony...and teenagers. These things just go together! Improv gives kids an outlet for fun, creative stories and spontaneous humor. Teens who find amusement in the unexpected and humor in the unpredictable will enjoy improvisational acting! Second semester, actors will continue to hone their "short game", or short form improv skills. Class activities will teach students how to do edits, perfect their scene work, create characters, escalate emotions, elevate relationships, and use object work to create a more involved stories. They learn about timing, transitions, and how to connect scenes and travel through the improv story with recurring characters, patterns, and common themes to portray a hilarious or witty situation. Class exercises will help students improve listening stills and build the collective, group imagination. Improvisation is the art of entertaining with connected, unpredictable twists and turns often seen from the great comedians and best live entertainers. Improv students will improve their ability to think on-their-feet, play off each other, and react with spontaneous wit, sarcasm, and irony. Actors' creative thinking and communication skills will be strengthened as they work "outside-of-the-box" and learn to read their audience. Improv can be for everyone! No previous experience is needed. Beginners are welcome, and experienced students will further develop their improv skills. If you have taken this class before, go ahead and take it again because no two classes are ever alike. This class is best suited for students who are active listeners, flexible, and easily adapt, have a sense of humor, and can work collaboratively in a group. Students need to be able to stay in sync with the flow of the class. This is not an "anything goes" or free-for-all class. Topics in this Series: Innovative Improv (Semester 1), Immersive Improv (Semester 2. Students continuing from first semester receive priority pre-registration for second semester. Workload: Students should expect to spend 0-1 hour per week outside of class. Assignments: If any, will be sent to parents and students by e-mail. Assessments: Informal, qualitative feedback will be given in class throughout the semester. A quantitative score/grade will not be provided. Credit: Homeschool families may wish to count this course as a component (partial) credit in Fine Arts for purposes of a high school transcript.

1
Semester
Feb 01
10:00 am
10:55 am
Thu
Ukulele for Beginners II

4th-6th

Wyndy Fredrick

8

$311.00

$279.90 by 12/15

Opens 11/14 6:00am

Did you know that the ukulele is not just a miniature guitar? It is a member of the Portuguese lute family, but its sound was popularized in Hawaiian music. Ukulele's fun, compact size also appeals to kids and is a great "first" stringed instrument! In this class, kids will continue to build their skills on ukulele. Students will learn expansion of chords, to include minor chords, 7th chords, sharps, and flats. They will begin to play individual notes and chords on each piece that they learn and will learn self-accompaniment. Sample songs taught at this level include "You Are My Sunshine", "Michael Row the Boat Ashore", "Octopus' Garden", "Rainbow Connection", and "All My Loving". Each student should purchase or rent a good quality ukulele for the class.

Ukulele for Beginner I students will have priority registration to enroll in Beginner 2 level to continue their musical education. Other students may enroll in the second semester if they have had prior instruction equal to the first semester, or if they are willing to schedule and pay for individual lessons with this instructor to cover 1st semester skills prior to the start of the class. Those wishing to enroll in 2nd semester course without the Compass 1st semester class will be asked to play for the instructor in order to demonstrate skill level and establish placement.

Lab/Supply Fee: For new students, there is a class fee of $15.00 is due payable to the instructor on the first day of class for a music notebook. This is a 15-week class in a 16-week semester with the week off to be announced.

1
Semester
Jan 18
10:00 am
11:55 am
Thu
World History Reimagined: The English Civil War

8th-12th

Taliesin Knol

12

$654.00

$588.60 by 12/15

Opens 11/14 6:00am

Coming Soon

1
Qtr 3
Jan 19
10:00 am
10:55 am
Fri
Zen Teens (Q3)

8th-12th

Michelle Dzema

10

$173.00

$155.70 by 12/15

Opens 11/14 6:00am

Come in out of the morning rush! Catch your breath, refresh and reset for the day ahead with yoga and restorative breathing! Zen Teens will help reduce overall stress and tension, and improve flexibility, strength, and balance. It is a program designed for teens of all fitness and experience levels -beginners are welcome.

This class teaches Yin Yoga which focuses on stretching and stimulating connective tissues through passive, extended holds. The slower pace allows teens to work on breathing techniques and guided imagery to reach a meditative state. Students will learn various breathing techniques that will help regulate their nervous systems and aid in mental focus, management of stress, and healthy sleep habits. The Yin poses, breathwork, and meditation are techniques that students can incorporate into their daily lives and carry forward into adulthood.

This is not a type of yoga based on holding the perfect pose. Instead, participants will learn gentle, adaptable poses that are accessible to all ages, body types, and fitness levels. There is no set, repetitive class sequence: no two sessions will be the same! Yoga philosophy is not included in this course. All participants should wear comfortable clothing and bring a yoga mat to class.

Topics in this Series: Zen Teens in an ongoing exploration of Yin Yoga, breathing techniques, and meditation that allows students to join any quarter. Continuing students from the prior quarter will receive priority pre-registration for next quarter.

What to Bring: Yoga mat or beach towel

What to Wear: Loose, comfortable workout wear

Credit: Homeschool families may wish to count this course as a component (partial) credit in Physical Education for purposes of a high school transcript

1
Qtr 4
Mar 22
10:00 am
10:55 am
Fri
Zen Teens (Q4)

8th-12th

Michelle Dzema

10

$173.00

$155.70 by 03/15

Opens 02/13 6:00am

Come in out of the morning rush! Catch your breath, refresh and reset for the day ahead with yoga and restorative breathing! Zen Teens will help reduce overall stress and tension, and improve flexibility, strength, and balance. It is a program designed for teens of all fitness and experience levels -beginners are welcome.

This class teaches Yin Yoga which focuses on stretching and stimulating connective tissues through passive, extended holds. The slower pace allows teens to work on breathing techniques and guided imagery to reach a meditative state. Students will learn various breathing techniques that will help regulate their nervous systems and aid in mental focus, management of stress, and healthy sleep habits. The Yin poses, breathwork, and meditation are techniques that students can incorporate into their daily lives and carry forward into adulthood.

This is not a type of yoga based on holding the perfect pose. Instead, participants will learn gentle, adaptable poses that are accessible to all ages, body types, and fitness levels. There is no set, repetitive class sequence: no two sessions will be the same! Yoga philosophy is not included in this course. All participants should wear comfortable clothing and bring a yoga mat to class.

Topics in this Series: Zen Teens in an ongoing exploration of Yin Yoga, breathing techniques, and meditation that allows students to join any quarter. Continuing students from the prior quarter will receive priority pre-registration for next quarter.

What to Bring: Yoga mat or beach towel

What to Wear: Loose, comfortable workout wear

Credit: Homeschool families may wish to count this course as a component (partial) credit in Physical Education for purposes of a high school transcript

1
Qtr 2
Oct 26
10:05 am
10:45 am
Thu
Swimming: Beginners/ Adv. Beginners (Thu, Q2)

1st-3rd

YMCA

10

$105.00

$94.50 by 10/13

Opens 09/26 6:00am

Homeschool Swim Lessons are taught at the Reston YMCA located 0.9 miles/ 3 minute drive from Compass's classroom facility. For more information on swimming lessons, see the program webpage. During the first lesson, students will be observed and determined to be Beginner or Advanced Beginner level, and the class will be divided accordingly among two instructors. Beginners level is for students with little to no swim experience and will cover YMCA Level 1 skills such as water acclimation, floatation, water movement, putting face in the water, swimming 5 feet without a floatation device, and becoming comfortable on back in water. Advanced Beginners level will review all skills in beginner-level class and add YMCA Level 2 skills such as stamina, swimming one length of the pool (25 yards), performing elementary backstroke, rotary breathing, becoming comfortable in deep water, and stroke introduction to include: front crawl, backstroke, and elementary breaststroke. Please note that these skills will be introduced and progress at different rates depending on the comfortable level and experience of enrolled students and may take more than one quarter to complete. At times, students might be moved to a different swimming group (same day, same time, different instructor) to better match the experience level of enrolled children. Lessons are 40 minutes long, running from 0:05 until 0:45 after the hour, leaving enough time to towel dry, change clothes, and return to Compass for your next class. Students should bring a swimsuit, towel, and change of clothes. Googles and swim caps are optional. A parent (or parent proxy) is required to remain on site. Parents may wait on poolside benches or lobby seating. YMCA waivers must be signed and returned for each swimmer. All registration is completed through Compass. All YMCA swimming classes are taught by certified, experienced, background-checked adult instructors with experience teaching children. Consider enrolling your child in both Tuesday and Thursday classes to improve their rate of learning.

1
Qtr 3
Jan 18
10:05 am
10:45 am
Thu
Swimming: Beginners/ Adv. Beginners (Thu, Q3)

1st-3rd

YMCA

10

$120.00

$108.00 by 12/15

Opens 11/14 6:00am

Homeschool Swim Lessons are taught at the Reston YMCA located 0.9 miles/ 3 minute drive from Compass's classroom facility. For more information on swimming lessons, see the program webpage. During the first lesson, students will be observed and determined to be Beginner or Advanced Beginner level, and the class will be divided accordingly among two instructors. Beginners level is for students with little to no swim experience and will cover YMCA Level 1 skills such as water acclimation, floatation, water movement, putting face in the water, swimming 5 feet without a floatation device, and becoming comfortable on back in water. Advanced Beginners level will review all skills in beginner-level class and add YMCA Level 2 skills such as stamina, swimming one length of the pool (25 yards), performing elementary backstroke, rotary breathing, becoming comfortable in deep water, and stroke introduction to include: front crawl, backstroke, and elementary breaststroke. Please note that these skills will be introduced and progress at different rates depending on the comfortable level and experience of enrolled students and may take more than one quarter to complete. At times, students might be moved to a different swimming group (same day, same time, different instructor) to better match the experience level of enrolled children. Lessons are 40 minutes long, running from 0:05 until 0:45 after the hour, leaving enough time to towel dry, change clothes, and return to Compass for your next class. Students should bring a swimsuit, towel, and change of clothes. Googles and swim caps are optional. A parent (or parent proxy) is required to remain on site. Parents may wait on poolside benches or lobby seating. YMCA waivers must be signed and returned for each swimmer. All registration is completed through Compass. All YMCA swimming classes are taught by certified, experienced, background-checked adult instructors with experience teaching children. Consider enrolling your child in both Tuesday and Thursday classes to improve their rate of learning.

1
Qtr 4
Mar 21
10:05 am
10:45 am
Thu
Swimming: Beginners/ Adv. Beginners (Thu, Q4)

1st-3rd

YMCA

10

$120.00

$108.00 by 03/15

Opens 02/13 6:00am

Homeschool Swim Lessons are taught at the Reston YMCA located 0.9 miles/ 3 minute drive from Compass's classroom facility. For more information on swimming lessons, see the program webpage. During the first lesson, students will be observed and determined to be Beginner or Advanced Beginner level, and the class will be divided accordingly among two instructors. Beginners level is for students with little to no swim experience and will cover YMCA Level 1 skills such as water acclimation, floatation, water movement, putting face in the water, swimming 5 feet without a floatation device, and becoming comfortable on back in water. Advanced Beginners level will review all skills in beginner-level class and add YMCA Level 2 skills such as stamina, swimming one length of the pool (25 yards), performing elementary backstroke, rotary breathing, becoming comfortable in deep water, and stroke introduction to include: front crawl, backstroke, and elementary breaststroke. Please note that these skills will be introduced and progress at different rates depending on the comfortable level and experience of enrolled students and may take more than one quarter to complete. At times, students might be moved to a different swimming group (same day, same time, different instructor) to better match the experience level of enrolled children. Lessons are 40 minutes long, running from 0:05 until 0:45 after the hour, leaving enough time to towel dry, change clothes, and return to Compass for your next class. Students should bring a swimsuit, towel, and change of clothes. Googles and swim caps are optional. A parent (or parent proxy) is required to remain on site. Parents may wait on poolside benches or lobby seating. YMCA waivers must be signed and returned for each swimmer. All registration is completed through Compass. All YMCA swimming classes are taught by certified, experienced, background-checked adult instructors with experience teaching children. Consider enrolling your child in both Tuesday and Thursday classes to improve their rate of learning.

1
Qtr 2
Oct 24
10:05 am
10:45 am
Tue
Swimming: Beginners/ Adv. Beginners (Tue, Q2)

1st-3rd

YMCA

10

$105.00

$94.50 by 10/13

Opens 09/26 6:00am

Homeschool Swim Lessons are taught at the Reston YMCA located 0.9 miles/ 3 minute drive from Compass's classroom facility. For more information on swimming lessons, see the program webpage. During the first lesson, students will be observed and determined to be Beginner or Advanced Beginner level, and the class will be divided accordingly among two instructors. Beginners level is for students with little to no swim experience and will cover YMCA Level 1 skills such as water acclimation, floatation, water movement, putting face in the water, swimming 5 feet without a floatation device, and becoming comfortable on back in water. Advanced Beginners level will review all skills in beginner-level class and add YMCA Level 2 skills such as stamina, swimming one length of the pool (25 yards), performing elementary backstroke, rotary breathing, becoming comfortable in deep water, and stroke introduction to include: front crawl, backstroke, and elementary breaststroke. Please note that these skills will be introduced and progress at different rates depending on the comfortable level and experience of enrolled students and may take more than one quarter to complete. At times, students might be moved to a different swimming group (same day, same time, different instructor) to better match the experience level of enrolled children. Lessons are 40 minutes long, running from 0:05 until 0:45 after the hour, leaving enough time to towel dry, change clothes, and return to Compass for your next class. Students should bring a swimsuit, towel, and change of clothes. Googles and swim caps are optional. A parent (or parent proxy) is required to remain on site. Parents may wait on poolside benches or lobby seating. YMCA waivers must be signed and returned for each swimmer. All registration is completed through Compass. All YMCA swimming classes are taught by certified, experienced, background-checked adult instructors with experience teaching children. Consider enrolling your child in both Tuesday and Thursday classes to improve their rate of learning.

1
Qtr 3
Jan 16
10:05 am
10:45 am
Tue
Swimming: Beginners/ Adv. Beginners (Tue, Q3)

1st-3rd

YMCA

10

$120.00

$108.00 by 12/15

Opens 11/14 6:00am

Homeschool Swim Lessons are taught at the Reston YMCA located 0.9 miles/ 3 minute drive from Compass's classroom facility. For more information on swimming lessons, see the program webpage. During the first lesson, students will be observed and determined to be Beginner or Advanced Beginner level, and the class will be divided accordingly among two instructors. Beginners level is for students with little to no swim experience and will cover YMCA Level 1 skills such as water acclimation, floatation, water movement, putting face in the water, swimming 5 feet without a floatation device, and becoming comfortable on back in water. Advanced Beginners level will review all skills in beginner-level class and add YMCA Level 2 skills such as stamina, swimming one length of the pool (25 yards), performing elementary backstroke, rotary breathing, becoming comfortable in deep water, and stroke introduction to include: front crawl, backstroke, and elementary breaststroke. Please note that these skills will be introduced and progress at different rates depending on the comfortable level and experience of enrolled students and may take more than one quarter to complete. At times, students might be moved to a different swimming group (same day, same time, different instructor) to better match the experience level of enrolled children. Lessons are 40 minutes long, running from 0:05 until 0:45 after the hour, leaving enough time to towel dry, change clothes, and return to Compass for your next class. Students should bring a swimsuit, towel, and change of clothes. Googles and swim caps are optional. A parent (or parent proxy) is required to remain on site. Parents may wait on poolside benches or lobby seating. YMCA waivers must be signed and returned for each swimmer. All registration is completed through Compass. All YMCA swimming classes are taught by certified, experienced, background-checked adult instructors with experience teaching children. Consider enrolling your child in both Tuesday and Thursday classes to improve their rate of learning.

1
Qtr 4
Mar 19
10:05 am
10:45 am
Tue
Swimming: Beginners/ Adv. Beginners (Tue, Q4)

1st-3rd

YMCA

10

$120.00

$108.00 by 03/15

Opens 02/13 6:00am

Homeschool Swim Lessons are taught at the Reston YMCA located 0.9 miles/ 3 minute drive from Compass's classroom facility. For more information on swimming lessons, see the program webpage. During the first lesson, students will be observed and determined to be Beginner or Advanced Beginner level, and the class will be divided accordingly among two instructors. Beginners level is for students with little to no swim experience and will cover YMCA Level 1 skills such as water acclimation, floatation, water movement, putting face in the water, swimming 5 feet without a floatation device, and becoming comfortable on back in water. Advanced Beginners level will review all skills in beginner-level class and add YMCA Level 2 skills such as stamina, swimming one length of the pool (25 yards), performing elementary backstroke, rotary breathing, becoming comfortable in deep water, and stroke introduction to include: front crawl, backstroke, and elementary breaststroke. Please note that these skills will be introduced and progress at different rates depending on the comfortable level and experience of enrolled students and may take more than one quarter to complete. At times, students might be moved to a different swimming group (same day, same time, different instructor) to better match the experience level of enrolled children. Lessons are 40 minutes long, running from 0:05 until 0:45 after the hour, leaving enough time to towel dry, change clothes, and return to Compass for your next class. Students should bring a swimsuit, towel, and change of clothes. Googles and swim caps are optional. A parent (or parent proxy) is required to remain on site. Parents may wait on poolside benches or lobby seating. YMCA waivers must be signed and returned for each swimmer. All registration is completed through Compass. All YMCA swimming classes are taught by certified, experienced, background-checked adult instructors with experience teaching children. Consider enrolling your child in both Tuesday and Thursday classes to improve their rate of learning.

1
Qtr 3
Jan 16
11:00 am
11:55 am
Tue
Acting: Young Actor's Playhouse: Arctic Adventure

1st-2nd

Judith Harmon

10

$179.00

$161.10 by 12/15

Opens 11/14 6:00am

Acting is an adventure! Young actors work together to create and perform their very own play with unique characters and an original storyline. What will happen when penguins and polar bears meet seals and snowy owls in icy incidents and snowy scenes? Students will begin with improvisational games to get to know each other and to begin to brainstorm about their original play. Through group activities and guided discussion, the young actors will decide on characters, conflict, and conclusion, and the story they want to tell. The script will be developed and customized for this class with input from the students. Young actors will explore skills such as sensory awareness, listening, stage movement, character development, emotional expression, and observation/concentration while learning to portray their original character. Young actors will learn aspects of acting by script read-through, blocking, costume/prop discussion, and planning the show. Through individual and group activities, young actors build confidence in preparation for a final sharing for parents. Students will work from a simple, written script, but emerging readers can be accommodated. Parents will be emailed the script after the 3rd or 4th class and will be expected to help their children memorize their lines and assemble a simple make-at-home costume, ideally from clothing items and accessories you already own and a little creativity. All actors must be at least age 6 to sign up for this class. Topics in this Series: Medieval Mix-Up (Quarter 1), Cat & Dog Drama (Quarter 2), Arctic Adventure (Quarter 3) and Silliest Circus (Quarter 4).

1
Qtr 2
Oct 24
11:00 am
11:55 am
Tue
Acting: Young Actor's Playhouse: Cat & Dog Drama

1st-2nd

Judith Harmon

10

$158.00

$142.20 by 10/13

Opens 09/26 6:00am

Acting is an adventure! Young actors work together to create and perform their very own play with unique characters and an original storyline. Will someone let the "cat out of the bag" or will our pet friends find themselves "barking up the wrong tree" on this pet-venture? Join us for purr-fectly hair-raising fun! Students will begin with improvisational games to get to know each other and to begin to brainstorm about their original play. Through group activities and guided discussion, the young actors will decide on characters, conflict, and conclusion, and the story they want to tell. The script will be developed and customized for this class with input from the students. Young actors will explore skills such as sensory awareness, listening, stage movement, character development, emotional expression, and observation/concentration while learning to portray their original character. Young actors will learn aspects of acting by script read-through, blocking, costume/prop discussion, and planning the show. Through individual and group activities, young actors build confidence in preparation for a final sharing for parents. Students will work from a simple, written script, but emerging readers can be accommodated. Parents will be emailed the script after the 3rd or 4th class and will be expected to help their children memorize their lines and assemble a simple make-at-home costume, ideally from clothing items and accessories you already own and a little creativity. All actors must be at least age 6 to sign up for this class. Topics in this Series: Medieval Mix-Up (Quarter 1), Cat & Dog Drama (Quarter 2), Arctic Adventure (Quarter 3) and Silliest Circus (Quarter 4).

1
Qtr 4
Mar 19
11:00 am
11:55 am
Tue
Acting: Young Actor's Playhouse: Silliest Circus

1st-2nd

Judith Harmon

10

$179.00

$161.10 by 03/15

Opens 02/13 6:00am

Acting is an adventure! Young actors work together to create and perform their very own play with unique characters and an original storyline. Will they encounter a colorful clown, a jolly juggler, or an adventurous acrobat in their own three-ring circus? Students will begin with improvisational games to get to know each other and to begin to brainstorm about their original play. Through group activities and guided discussion, the young actors will decide on characters, conflict, and conclusion, and the story they want to tell. The script will be developed and customized for this class with input from the students. Young actors will explore skills such as sensory awareness, listening, stage movement, character development, emotional expression, and observation/concentration while learning to portray their original character. Young actors will learn aspects of acting by script read-through, blocking, costume/prop discussion, and planning the show. Through individual and group activities, young actors build confidence in preparation for a final sharing for parents. Students will work from a simple, written script, but emerging readers can be accommodated. Parents will be emailed the script after the 3rd or 4th class and will be expected to help their children memorize their lines and assemble a simple make-at-home costume, ideally from clothing items and accessories you already own and a little creativity. All actors must be at least age 6 to sign up for this class. Topics in this Series: Medieval Mix-Up (Quarter 1), Cat & Dog Drama (Quarter 2), Arctic Adventure (Quarter 3) and Silliest Circus (Quarter 4).

1
Semester
Jan 19
11:00 am
11:55 am
Fri
Action Dance: Street Party

9th-12th

Jeff Virchow

12

$330.00

$297.00 by 12/15

Opens 11/14 6:00am

Social dancing does not have to be slow or stuffy! There is energy at the party with Action Dance! Students will learn Bachata (Dominican Republic), Line Dancing, and other traditional party dances. The class may also revisit fall 2022 Caribbean dances such as the Salsa (Mexican-Cuban), Merengue (Dominican Republic), and Cha-Cha (triple step Cuban) for review and to learn how to add "shine", meaning styling and flair. New students are welcome.

Emphasis in the class will be on having fun and learning techniques to help dancers be comfortable and relaxed. Social dances encourage confidence, social presence, posture, and poise in teens. Social dancing is partner-based dance; consider signing up with a friend! Please note that in order to demonstrate some steps and forms, students may occasionally be invited to partner with their instructor.

Topics in this Series: Action Dance: Social Scene (Semester 1), Action Dance: Street Party (Semester 2). Students continuing from first semester receive priority pre-registration for second semester.

Prerequisites: None

Assessments: Informal feedback will be given in class. Formal assessments or grades will not be given.

What to Wear: Students should wear loose, comfortable clothing.

Credit: Homeschool families may wish to count this course as a component (partial) credit in fine arts for purposes of a high school transcript.

1
Qtr 4
Mar 20
11:00 am
11:50 am
Wed
Ballet Foundations: Carnival of the Animals

3rd-8th

Alchemy Ballet

10

$160.00

Opens 02/13 6:00am

Dancers will practice skills in musicality, balance, flexibility, and coordination as they learn to dance as a group. Each quarter, a different musical fairytale ballet will provide the inspiration and the music for the class. Dancers will become familiar with the story of the ballet and the orchestral music as they go through their own routine.

Fourth quarter, beginning dancers will learn the story of The Carnival of the Animals, composed by Camille Saint-Saens and performed as a ballet since 2004. In class, they work to identify, apply, demonstrate, and integrate the following techniques from the Vaganova ballet method such as: 1st-6th positions, marching and skipping, demi plie, grand plie, saute, bourree, grand jete, and tendu, along with pas de chat, pas de bourree, arabesque, arabesque saute, and soutenu. Students will develop their physical conditioning by core leg and arm strength.

A demonstration of skills learned will be showcased for parents on the last class each quarter. Registration is for one morning class, however students who wish to further their skills are encouraged to sign up for both Monday and Wednesday morning lessons. Compass ballet students will have an opportunity to audition for the Alchemy Ballet Academy Winter Performance (including excerpts from The Nutcracker).

Ballet students are expected to wear appropriate attire. Young ladies must wear a leotard with skirt (attached or detached), pink tights, and soft pink ballet shoes in canvas or leather. Young men must wear a slim-fitting white t-shirt, black shorts, white socks, and soft black ballet shoes in canvas or leather. Alchemy Ballet offers an optional kit of one leotard with skirt, one pair of tights, and one pair of soft shoes for $25.00 or soft shoes only for $6.50.

Prerequisites: None

1
Qtr 3
Jan 17
11:00 am
11:50 am
Wed
Ballet Foundations: Fairy Doll

3rd-8th

Alchemy Ballet

10

$160.00

Opens 11/14 6:00am

Dancers will practice skills in musicality, balance, flexibility, and coordination as they learn to dance as a group. Each quarter, a different musical fairytale ballet will provide the inspiration and the music for the class. Dancers will become familiar with the story of the ballet and the orchestral music as they go through their own routine.

Third quarter, beginning dancers will learn the story of Fairy Doll, composed by Bayer, Tchaikovsky, Rubenstein, Drigo, and Lyadov and performed as a ballet since 1903. In class, they work to identify, apply, demonstrate, and integrate the following techniques from the Vaganova ballet method such as: 1st-6th positions, marching and skipping, demi plie, grand plie, saute, bourree, grand jete, and tendu, along with pas de chat, pas de bourree, arabesque, arabesque saute, and soutenu. Students will develop their physical conditioning by core leg and arm strength.

A demonstration of skills learned will be showcased for parents on the last class each quarter. Registration is for one morning class, however students who wish to further their skills are encouraged to sign up for both Monday and Wednesday morning lessons. Compass ballet students will have an opportunity to audition for the Alchemy Ballet Academy Winter Performance (including excerpts from The Nutcracker).

Ballet students are expected to wear appropriate attire. Young ladies must wear a leotard with skirt (attached or detached), pink tights, and soft pink ballet shoes in canvas or leather. Young men must wear a slim-fitting white t-shirt, black shorts, white socks, and soft black ballet shoes in canvas or leather. Alchemy Ballet offers an optional kit of one leotard with skirt, one pair of tights, and one pair of soft shoes for $25.00 or soft shoes only for $6.50.

Prerequisites: None

1
Qtr 2
Oct 25
11:00 am
11:50 am
Wed
Ballet Foundations: The Nutcracker

3rd-8th

Alchemy Ballet

10

$140.00

Opens 09/26 6:00am

Dancers will practice skills in musicality, balance, flexibility, and coordination as they learn to dance as a group. Each quarter, a different musical fairytale ballet will provide the inspiration and the music for the class. Dancers will become familiar with the story of the ballet and the orchestral music as they go through their own routine.

Second quarter, beginning dancers will learn the story of The Nutcracker, composed by Tchaikovsky, and performed as a ballet since 1892. In class, they work to identify, apply, demonstrate, and integrate the following techniques from the Vaganova ballet method such as: 1st-6th positions, marching and skipping, demi plie, grand plie, saute, bourree, grand jete, and tendu, along with pas de chat, pas de bourree, arabesque, arabesque saute, and soutenu. Students will develop their physical conditioning by core leg and arm strength.

A demonstration of skills learned will be showcased for parents on the last class each quarter. Registration is for one morning class, however students who wish to further their skills are encouraged to sign up for both Monday and Wednesday morning lessons. Compass ballet students will have an opportunity to audition for the Alchemy Ballet Academy Winter Performance (including excerpts from The Nutcracker).

Ballet students are expected to wear appropriate attire. Young ladies must wear a leotard with skirt (attached or detached), pink tights, and soft pink ballet shoes in canvas or leather. Young men must wear a slim-fitting white t-shirt, black shorts, white socks, and soft black ballet shoes in canvas or leather. Alchemy Ballet offers an optional kit of one leotard with skirt, one pair of tights, and one pair of soft shoes for $25.00 or soft shoes only for $6.50.

Prerequisites: None

1
Qtr 4
Mar 19
11:00 am
11:55 am
Tue
Build It Better! Crazy Contraptions

3rd-4th

Becca Sticha

10

$203.00

$182.70 by 03/15

Opens 02/13 6:00am

LEGO Mindstorms components and motors are not just for building robots! These interconnecting pieces can be constructed into an infinite number of unique, mechanized machines- much like an erector set! Second quarter, students will discover what happens when simple machines are combined to work together. They will be challenged to develop a unique, individual segment of a maze that moves a ball from point A to point B, and each segment will link to a classmate's invention to keep the ball moving! They will use complex machines (compounded simple machines) with additional motors and more components to move the ball through a series of lifts, automated carts, moving gates, escalators, and more! Will each contraption transfer the ball to its neighbor without hitting the floor? Can they pass the ball to their neighbor without hitting the floor? This project is inspired by the LEGO Great Ball Contraption competition, which is similar to Rube Goldberg inventions. See http://greatballcontraption.com/ or You Tube videos for impressive examples of the Great Ball Contraption. Fourth quarter, students will be challenged to build bigger, better, more complex contraptions with compound machines and more mechanization! Topics in this Series: Gadgets & Gizmos (Quarter 1); Widgets and Whatsits (Quarter 2): Marble Mazes (Quarter 3); and Crazy Contraptions (Quarter 4).

Prerequisites: None

1
Qtr 3
Jan 16
11:00 am
11:55 am
Tue
Build It Better! Marble Mazes

3rd-4th

Becca Sticha

10

$203.00

$182.70 by 12/15

Opens 11/14 6:00am

LEGO Mindstorms components and motors are not just for building robots! These interconnecting pieces can be constructed into an infinite number of unique, mechanized machines- much like an erector set!




First quarter, students will be challenged to develop a unique, individual segment of a maze that moves a ball from point A to point B, and each segment will link to a classmate's invention to keep the ball moving! They will be challenged to incorporate as many simple machines as possible into their maze. They will learn about levers, inclined planes, wheel and axle, wedges, screws, and pulleys while inventing. Can they move a ball through a maze with a ramp (inclined plane), a flipper (lever), or lowered bucket (pulley) without using their hands? Can they pass the ball to their neighbor without hitting the floor? This project is inspired by the LEGO Great Ball Contraption competition, which is similar to Rube Goldberg inventions. See http://greatballcontraption.com/ or You Tube videos for impressive examples of the Great Ball Contraption. Second quarter students will be challenged to build bigger, better, more complex contraptions with compound machines and more mechanization!




Topics in this Series: Gadgets & Gizmos (Quarter 1); Widgets and Whatsits (Quarter 2): Marble Mazes (Quarter 3); and Crazy Contraptions (Quarter 4).

Prerequisites: None

1
Qtr 2
Oct 31
11:00 am
11:55 am
Tue
Build It Better! Widgets and Whatsits*

3rd-4th

Becca Sticha

9

$152.00

$136.80 by 10/13

Opens 09/26 6:00am

LEGO Mindstorms components and motors are not just for building robots! These interconnecting pieces can be constructed into an infinite number of unique, mechanized machines- much like an erector set! Each week, students will build a new widget or "whatsit" creation like a functioning scissor lift, a creeping spider, or a gripper. Engineer a mechanized doodler, a spirograph machine, and more. Students will incorporate simple machines, complex machines, and small motors into their projects. They will work with new parts, more gears, and specialty pieces that they have not used even in prior 'Build It Better' classes. Dates: Please note that this is a 6-week class that begins on October 31 instead of October 24. Topics in this Series: Gadgets & Gizmos (Quarter 1); Widgets and Whatsits (Quarter 2): Marble Mazes (Quarter 3); and Crazy Contraptions (Quarter 4).

Prerequisites: None

1
Qtr 2
Oct 25
11:00 am
11:55 am
Wed
Chess: Advanced Beginners 2

3rd-6th

Peter Snow

12

$151.00

$135.90 by 10/13

Opens 09/26 6:00am

Students will enjoy the logic and challenge of the timeless strategy board game as they learn and play chess with classmates. In Advanced Beginner Chess 2, students will learn skills and strategies that build upon each other such as: counting in chess, double attack tactics, controlling and using the center, king and pawn endgames, key positions in rook and pawn endgames, principles of minor piece endgames, and simple, pawn-less endgames.


Learning and playing chess supports problem solving, decision making, critical and creative thinking, general cognitive ability, scholastic skills, and mathematical achievement (Univ. of Minnesota). Experts suggest that the game of chess teaches analytical and disciplined thinking skills, while raising self esteem, teaching motivation and determination, and sportsmanship (Kasparov Foundation). Each class will be spent half on technique and half in practice matches with classmates while the instructor coaches. Students should have 15-20 hours of chess instruction prior to enrolling in Advanced Beginner Chess, or a working knowledge of most skills taught in the Compass Beginner Chess level.

Prerequisites: None

1
Qtr 3
Jan 17
11:00 am
11:55 am
Wed
Chess: Advanced Beginners 3

3rd-6th

Peter Snow

12

$172.00

$154.80 by 12/15

Opens 11/14 6:00am

Students will enjoy the logic and challenge of the timeless strategy board game as they learn and play chess with classmates. In Advanced Beginner Chess 3, students will learn skills and strategies that build upon each other such as: later pins, using more or better attackers, using more or better defenders, identifying forcing moves, attacking teams (queen-bishop, queen-knight, and queen-rook).


Learning and playing chess supports problem solving, decision making, critical and creative thinking, general cognitive ability, scholastic skills, and mathematical achievement (Univ. of Minnesota). Experts suggest that the game of chess teaches analytical and disciplined thinking skills, while raising self esteem, teaching motivation and determination, and sportsmanship (Kasparov Foundation). Each class will be spent half on technique and half in practice matches with classmates while the instructor coaches. Students should have 15-20 hours of chess instruction prior to enrolling in Advanced Beginner Chess, or a working knowledge of most skills taught in the Compass Beginner Chess level.

Prerequisites: None

1
Qtr 4
Mar 20
11:00 am
11:55 am
Wed
Chess: Advanced Beginners 4

3rd-6th

Peter Snow

12

$172.00

$154.80 by 03/15

Opens 02/13 6:00am

Students will enjoy the logic and challenge of the timeless strategy board game as they learn and play chess with classmates. In Advanced Beginner Chess 4, students will learn skills and strategies that build upon each other such as: good and bad pawns (individually and in groups), identifying and escaping from pins, piling on a pinned piece, trapping rooks in the opening, and advanced skewers. Advanced Beginner Chess 4 will conclude with a chess party and awards ceremony with certificates.


Learning and playing chess supports problem solving, decision making, critical and creative thinking, general cognitive ability, scholastic skills, and mathematical achievement (Univ. of Minnesota). Experts suggest that the game of chess teaches analytical and disciplined thinking skills, while raising self esteem, teaching motivation and determination, and sportsmanship (Kasparov Foundation). Each class will be spent half on technique and half in practice matches with classmates while the instructor coaches. Students should have 15-20 hours of chess instruction prior to enrolling in Advanced Beginner Chess, or a working knowledge of most skills taught in the Compass Beginner Chess level.

Prerequisites: None

1
Semester
Jan 30
11:00 am
11:55 am
Tue
Compass Chorale (Spring)

6th-8th

Wyndy Fredrick

10

$311.00

$279.90 by 12/15

Opens 11/14 6:00am

In the style of "High School Musical" or a glee club, Compass Chorale is for tween singers who want to have fun taking their vocal performance to the next level. This semester-long program will focus on choral arrangements of contemporary pieces with 2- and 3- part harmonies. Singers will be expected to memorize pieces and participate in the semester performance (May 14) along with one additional rehearsal outside of regular class hours.

This program includes instruction on vocal development and performance such as posture, breathing, intonation, and the principles of blending vocal harmonies. Basic musical notation will be introduced as well as melodic and harmonic intervals.

Compass Chorale is for students who took Learn to Sing class(es) at Compass, those who have other musical theater experience. First time new singers and younger students who have choral experience must receive instructor approval to enroll. Students are encouraged to enroll early because the number, ages, experience, and vocal parts of the students will determine which songs selected. There is a $25.00 fee for a music notebook due payable to the instructor on the first day of class. This is a 14-week session that will begin on January 30

Prerequisites: Approval of Instructor or Brief Audition

1
Qtr 2
Oct 24
11:00 am
11:55 am
Tue
Cooking for Kids: Festive Fall Flavors (Tue, 11am)

3rd-5th

Mylene Nyman

8

$192.00

$172.80 by 10/13

Opens 09/26 6:00am

Students will enjoy making flavorful fall recipes and family favorites that feature a variety of fruits, vegetables, and fresh ingredients. Festive Fall recipes are selected to be nutritious, fun, and simple to make. Each class will focus on a portion of a meal including appetizer, salad, soup, side dish, main dish, and dessert. The Compass chefs' culinary adventures will include:

Corn Dip
Chicken Vegetable Soup
Cucumber and Feta Salad
Southwestern Cheesy Chicken
Garlic Ginger Carrots
Sweet Potato Souffle
Cranberry Curd Mini Tart

Students will be eating what they make each week and bringing home the recipes and leftovers. These engaging cooking classes will get students excited about helping in the kitchen, experimenting, and trying new foods. Students will be exposed to healthy ingredients they may not regularly eat. They will learn important kitchen skills such as safety, sanitation, measuring, knife skills, and other tricks of the trade. Culinary vocabulary and terms are introduced each week, with no-pressure verbal review of those words the following week. Notes: Students with allergies to food ingredients or dietary restrictions cannot be accommodated in this class. Recipes may contain nuts, dairy, wheat, gluten, and eggs. All food supplies will be conventional, mass market ingredients. Specialty food preparations/certifications such as halal, kosher, and organic will not be used due to cost and sourcing logistics. Topics in this Series: Fall Fare with Flair (Quarter 1), Festive Fall Flavors (Quarter 2), Winter Warm-Ups (Quarter 3), Savory Spring Specialties (Quarter 4). Lab/Supply Fee: A class fee of $45.00 is due payable to the instructor on the first day of class. What to Bring: None- Disposable aprons and take-home containers provided. What to Wear: Students should wear clean clothes and have long hair tied back, braided, or secured under a bandana (male and female). For more information and FAQs, see the Compass Cooking Classes webpage..

1
Qtr 4
Mar 19
11:00 am
11:55 am
Tue
Cooking for Kids: Savory Spring Specialties (Tue, 11am)

3rd-5th

Mylene Nyman

8

$219.00

$197.10 by 03/15

Opens 02/13 6:00am

Students will enjoy making tasty, light spring recipes that feature a variety of fruits, vegetables, and fresh ingredients. Spring Specialties are selected to be nutritious, fun, and simple to make. Each class will focus on a portion of a meal including appetizer, salad, soup, side dish, main dish, and dessert. The Compass chefs' culinary adventures will include:

Divine Water Chestnuts
Gazpacho
Orchard Ambrosia Salad
Chicken Carbonara
Succotash
Brussels Sprout Casserole
Orzo with Spinach, Tomato and Ricotta
Blueberry Lemon Trifle

Students will be eating what they make each week and bringing home the recipes and leftovers. These engaging cooking classes will get students excited about helping in the kitchen, experimenting, and trying new foods. Students will be exposed to healthy ingredients they may not regularly eat. They will learn important kitchen skills such as safety, sanitation, measuring, knife skills, and other tricks of the trade. Culinary vocabulary and terms are introduced each week, with no-pressure verbal review of those words the following week. Notes: Students with allergies to food ingredients or dietary restrictions cannot be accommodated in this class. Recipes may contain nuts, dairy, wheat, gluten, and eggs. All food supplies will be conventional, mass market ingredients. Specialty food preparations/certifications such as halal, kosher, and organic will not be used due to cost and sourcing logistics. Topics in this Series: Fall Fare with Flair (Quarter 1), Festive Fall Flavors (Quarter 2), Winter Warm-Ups (Quarter 3), Savory Spring Specialties (Quarter 4). Lab/Supply Fee: A class fee of $45.00 is due payable to the instructor on the first day of class. What to Bring: None- Disposable aprons and take-home containers provided. What to Wear: Students should wear clean clothes and have long hair tied back, braided, or secured under a bandana (male and female). For more information and FAQs, see the Compass Cooking Classes webpage..

1
Qtr 3
Jan 16
11:00 am
11:55 am
Tue
Cooking for Kids: Winter Warm-Ups (Tue, 11am)

3rd-5th

Mylene Nyman

8

$219.00

$197.10 by 12/15

Opens 11/14 6:00am

Students will enjoy making hearty favorites and winter weather comfort foods that feature a variety of fruits, vegetables, and fresh ingredients. Winter Warm-Up recipes are selected to be nutritious, fun, and simple to make. Each class will focus on a portion of a meal including appetizer, salad, soup, side dish, main dish, and dessert. The Compass chefs' culinary adventures will include:

Caramelized Onion Flatbread
Cauliflower Leek Soup
Greek Chickpea Salad
Cheesy Potato Bake
Hawaiian Chicken Kebabs
Broccoli and Wild Rice Casserole
Root Beer Float Cupcakes
Chocolate Souffle

Students will be eating what they make each week and bringing home the recipes and leftovers. These engaging cooking classes will get students excited about helping in the kitchen, experimenting, and trying new foods. Students will be exposed to healthy ingredients they may not regularly eat. They will learn important kitchen skills such as safety, sanitation, measuring, knife skills, and other tricks of the trade. Culinary vocabulary and terms are introduced each week, with no-pressure verbal review of those words the following week. Notes: Students with allergies to food ingredients or dietary restrictions cannot be accommodated in this class. Recipes may contain nuts, dairy, wheat, gluten, and eggs. All food supplies will be conventional, mass market ingredients. Specialty food preparations/certifications such as halal, kosher, and organic will not be used due to cost and sourcing logistics. Topics in this Series: Fall Fare with Flair (Quarter 1), Festive Fall Flavors (Quarter 2), Winter Warm-Ups (Quarter 3), Savory Spring Specialties (Quarter 4). Lab/Supply Fee: A class fee of $45.00 is due payable to the instructor on the first day of class. What to Bring: None- Disposable aprons and take-home containers provided. What to Wear: Students should wear clean clothes and have long hair tied back, braided, or secured under a bandana (male and female). For more information and FAQs, see the Compass Cooking Classes webpage..

1
Qtr 2
Oct 26
11:00 am
11:55 am
Thu
Cooking for Tweens: Festive Fall Flavors (Thu)

6th-8th

Mylene Nyman

8

$192.00

$172.80 by 10/13

Opens 09/26 6:00am

Students will enjoy making flavorful fall recipes and family favorites that feature a variety of fruits, vegetables, and fresh ingredients. Festive Fall recipes are selected to be nutritious, fun, and simple to make. Each class will focus on a portion of a meal including appetizer, salad, soup, side dish, main dish, and dessert. The Compass chefs' culinary adventures will include:

Corn Dip
Chicken Vegetable Soup
Cucumber and Feta Salad
Southwestern Cheesy Chicken
Garlic Ginger Carrots
Sweet Potato Souffle
Cranberry Curd Mini Tart

Students will be eating what they make each week and bringing home the recipes and leftovers. These engaging cooking classes will get students excited about helping in the kitchen, experimenting, and trying new foods. Students will be exposed to healthy ingredients they may not regularly eat. They will learn important kitchen skills such as safety, sanitation, measuring, knife skills, and other tricks of the trade. Culinary vocabulary and terms are introduced each week, with no-pressure verbal review of those words the following week. Notes: Students with allergies to food ingredients or dietary restrictions cannot be accommodated in this class. Recipes may contain nuts, dairy, wheat, gluten, and eggs. All food supplies will be conventional, mass market ingredients. Specialty food preparations/certifications such as halal, kosher, and organic will not be used due to cost and sourcing logistics. Topics in this Series: Fall Fare with Flair (Quarter 1), Festive Fall Flavors (Quarter 2), Winter Warm-Ups (Quarter 3), Savory Spring Specialties (Quarter 4). Lab/Supply Fee: A class fee of $45.00 is due payable to the instructor on the first day of class. What to Bring: None- Disposable aprons and take-home containers provided. What to Wear: Students should wear clean clothes and have long hair tied back, braided, or secured under a bandana (male and female). For more information and FAQs, see the Compass Cooking Classes webpage..

1
Qtr 4
Mar 21
11:00 am
11:55 am
Thu
Cooking for Tweens: Savory Spring Specialties (Thu)

6th-8th

Mylene Nyman

8

$219.00

$197.10 by 03/15

Opens 02/13 6:00am

Students will enjoy making tasty, light spring recipes that feature a variety of fruits, vegetables, and fresh ingredients. Spring Specialties are selected to be nutritious, fun, and simple to make. Each class will focus on a portion of a meal including appetizer, salad, soup, side dish, main dish, and dessert. The Compass chefs' culinary adventures will include:

Divine Water Chestnuts
Gazpacho
Orchard Ambrosia Salad
Chicken Carbonara
Succotash
Brussels Sprout Casserole
Orzo with Spinach, Tomato and Ricotta
Blueberry Lemon Trifle

Students will be eating what they make each week and bringing home the recipes and leftovers. These engaging cooking classes will get students excited about helping in the kitchen, experimenting, and trying new foods. Students will be exposed to healthy ingredients they may not regularly eat. They will learn important kitchen skills such as safety, sanitation, measuring, knife skills, and other tricks of the trade. Culinary vocabulary and terms are introduced each week, with no-pressure verbal review of those words the following week. Notes: Students with allergies to food ingredients or dietary restrictions cannot be accommodated in this class. Recipes may contain nuts, dairy, wheat, gluten, and eggs. All food supplies will be conventional, mass market ingredients. Specialty food preparations/certifications such as halal, kosher, and organic will not be used due to cost and sourcing logistics. Topics in this Series: Fall Fare with Flair (Quarter 1), Festive Fall Flavors (Quarter 2), Winter Warm-Ups (Quarter 3), Savory Spring Specialties (Quarter 4). Lab/Supply Fee: A class fee of $45.00 is due payable to the instructor on the first day of class. What to Bring: None- Disposable aprons and take-home containers provided. What to Wear: Students should wear clean clothes and have long hair tied back, braided, or secured under a bandana (male and female). For more information and FAQs, see the Compass Cooking Classes webpage..

1
Qtr 3
Jan 18
11:00 am
11:55 am
Thu
Cooking for Tweens: Winter Warm-Ups (Thu)

6th-8th

Mylene Nyman

8

$219.00

$197.10 by 12/15

Opens 11/14 6:00am

Students will enjoy making hearty favorites and winter weather comfort foods that feature a variety of fruits, vegetables, and fresh ingredients. Winter Warm-Up recipes are selected to be nutritious, fun, and simple to make. Each class will focus on a portion of a meal including appetizer, salad, soup, side dish, main dish, and dessert. The Compass chefs' culinary adventures will include:

Caramelized Onion Flatbread
Cauliflower Leek Soup
Greek Chickpea Salad
Cheesy Potato Bake
Hawaiian Chicken Kebabs
Broccoli and Wild Rice Casserole
Root Beer Float Cupcakes
Chocolate Souffle

Students will be eating what they make each week and bringing home the recipes and leftovers. These engaging cooking classes will get students excited about helping in the kitchen, experimenting, and trying new foods. Students will be exposed to healthy ingredients they may not regularly eat. They will learn important kitchen skills such as safety, sanitation, measuring, knife skills, and other tricks of the trade. Culinary vocabulary and terms are introduced each week, with no-pressure verbal review of those words the following week. Notes: Students with allergies to food ingredients or dietary restrictions cannot be accommodated in this class. Recipes may contain nuts, dairy, wheat, gluten, and eggs. All food supplies will be conventional, mass market ingredients. Specialty food preparations/certifications such as halal, kosher, and organic will not be used due to cost and sourcing logistics. Topics in this Series: Fall Fare with Flair (Quarter 1), Festive Fall Flavors (Quarter 2), Winter Warm-Ups (Quarter 3), Savory Spring Specialties (Quarter 4). Lab/Supply Fee: A class fee of $45.00 is due payable to the instructor on the first day of class. What to Bring: None- Disposable aprons and take-home containers provided. What to Wear: Students should wear clean clothes and have long hair tied back, braided, or secured under a bandana (male and female). For more information and FAQs, see the Compass Cooking Classes webpage..

1
Qtr 3
Jan 19
11:00 am
11:55 am
Fri
Creative Journaling (Q3)

8th-12th

Michelle Dzema

10

$191.00

$171.90 by 12/15

Opens 11/14 6:00am

Don't write poetry? Think you can't draw? Maybe not, but you may still want a creative way to record your thoughts, feelings, dreams, and ideas! Journaling is an ongoing process of discovery and exploration that allows one to be conscious of and connect
with his/her thoughts, emotions and ideas. It is a form of expression that supports both academic and personal growth.

Creative journaling is not writing daily "Dear Diary" style entries on dated pages. Instead, students will explore various journaling methods, blending self-expression and self-discovery to guide them in learning new ways to problem-solve, achieve goals, and process emotions. Students will work with several writing techniques and a range of art media to develop a personal journal throughout the quarter, and will have the opportunity to expand on it in subsequent quarters. Techniques such as freeform writing, black-out poetry, stream-of-consciousness writing, and creative list making will
be explored, in addition to experimenting with simple mixed media like collage, photography, and acrylic inks and paints. Weekly prompts will cover a range of topics such as choices, ambition, fear, and self-esteem as they relate to the students' personal lives and current events. Conversation around the prompts will complement the students' work in their individual journals.

Topics in this Series: Journal work is done in an open studio environment that allows students to join in any quarter throughout the year.

Prerequisites: No formal writing or art experience is needed. All teens are welcome.

Workload: Work outside of class is encouraged but optional.

Assignments: are given in class.

Assessments: Not provided.

Lab/Supply Fee: A supply fee of $35 is due payable to the instructor on the first day of class. Fee covers art journal for student to use in class and shared class supplies (paints, inks, brushes, markers, collage materials, glue, washi tape, etc.)

What to Wear: Students may wish to have an apron or old shirt to wear when working with paints.

Credit: Homeschool families may wish to count this course as a component (partial) credit in English, Fine Arts, or general Elective for purposes of a high school transcript.

1
Qtr 4
Mar 22
11:00 am
11:55 am
Fri
Creative Journaling (Q4)

8th-12th

Michelle Dzema

10

$191.00

$171.90 by 03/15

Opens 02/13 6:00am

Don't write poetry? Think you can't draw? Maybe not, but you may still want a creative way to record your thoughts, feelings, dreams, and ideas! Journaling is an ongoing process of discovery and exploration that allows one to be conscious of and connect
with his/her thoughts, emotions and ideas. It is a form of expression that supports both academic and personal growth.

Creative journaling is not writing daily "Dear Diary" style entries on dated pages. Instead, students will explore various journaling methods, blending self-expression and self-discovery to guide them in learning new ways to problem-solve, achieve goals, and process emotions. Students will work with several writing techniques and a range of art media to develop a personal journal throughout the quarter, and will have the opportunity to expand on it in subsequent quarters. Techniques such as freeform writing, black-out poetry, stream-of-consciousness writing, and creative list making will
be explored, in addition to experimenting with simple mixed media like collage, photography, and acrylic inks and paints. Weekly prompts will cover a range of topics such as choices, ambition, fear, and self-esteem as they relate to the students' personal lives and current events. Conversation around the prompts will complement the students' work in their individual journals.

Topics in this Series: Journal work is done in an open studio environment that allows students to join in any quarter throughout the year.

Prerequisites: No formal writing or art experience is needed. All teens are welcome.

Workload: Work outside of class is encouraged but optional.

Assignments: are given in class.

Assessments: Not provided.

Lab/Supply Fee: A supply fee of $35 is due payable to the instructor on the first day of class. Fee covers art journal for student to use in class and shared class supplies (paints, inks, brushes, markers, collage materials, glue, washi tape, etc.)

What to Wear: Students may wish to have an apron or old shirt to wear when working with paints.

Credit: Homeschool families may wish to count this course as a component (partial) credit in English, Fine Arts, or general Elective for purposes of a high school transcript.

1
Qtr 2
Oct 26
11:00 am
11:55 am
Wed
Creative Storytelling: Once Upon a. . .Delightful Daydream *

1st-3rd

Judith Harmon

11

$156.00

$140.40 by 10/13

Opens 09/26 6:00am

Children are full of stories and bubbling over with big ideas! In this class, students will learn how to capture their creative vision into a simple story that they will write and illustrate. Second quarter, our storytellers will detail what happens when they drift off into a delightful daydream. Students will learn how to build a Story Arc through guided, weekly activities. They will discover the key elements to composing a story such as crafting characters, posing a problem, advancing the action, constructing the climax, and writing the resolution- through brainstorming questions like, "Who is in your story?", "Where does this take place?", "What does that look like?" and "What happened after ____?" Emerging writers or readers are welcome and will receive support, if needed, to get their own words written down. Psst- don't tell your child, but this class helps lay the foundation in language arts for more advanced creative writing and composition. Pair this class with Acting: Kids Theater or Writing Well to further encourage communication and storytelling skills. The supply fee is included in the class tuition. Topics in this Series: A Peculiar Puzzle (Quarter 1); Delightful Daydream (Quarter 2); Magic Kingdom (Quarter 3); and Hero's Journey (Quarter 4).

1
Qtr 4
Mar 21
11:00 am
11:55 am
Wed
Creative Storytelling: Once Upon a. . .Hero's Journey

1st-3rd

Judith Harmon

10

$177.00

$159.30 by 03/15

Opens 02/13 6:00am

Children are full of stories and bubbling over with big ideas! In this class, students will learn how to capture their creative vision into a simple story that they will write and illustrate. Fourth quarter, our storytellers will tell the tale of a humble hero. Will their story include an original superhero, an ordinary kid, or an old-timey tale? Where are they going, and what must they accomplish?

Students will learn how to build a Story Arc through guided, weekly activities. They will discover the key elements to composing a story such as crafting characters, posing a problem, advancing the action, constructing the climax, and writing the resolution- through brainstorming questions like, "Who is in your story?", "Where does this take place?", "What does that look like?" and "What happened after ____?"

Emerging writers or readers are welcome and will receive support, if needed, to get their own words written down. Psst- don't tell your child, but this class helps lay the foundation in language arts for more advanced creative writing and composition. Pair this class with Acting: Kids Theater or Writing Well to further encourage communication and storytelling skills. The supply fee is included in the class tuition. Topics in this Series: A Peculiar Puzzle (Quarter 1); Delightful Daydream (Quarter 2); Magic Kingdom (Quarter 3); and Hero's Journey (Quarter 4).

1
Qtr 3
Jan 18
11:00 am
11:55 am
Wed
Creative Storytelling: Once Upon a. . .Magic Kingdom

1st-3rd

Judith Harmon

10

$177.00

$159.30 by 12/15

Opens 11/14 6:00am

Children are full of stories and bubbling over with big ideas! In this class, students will learn how to capture their creative vision into a simple story that they will write and illustrate. Third quarter, our storytellers will they will spin the tale of their own, unique Magic Kingdom. Will their journey include wizards or warlocks, castles or caves, spells, dragons.. or something else?

Students will learn how to build a Story Arc through guided, weekly activities. They will discover the key elements to composing a story such as crafting characters, posing a problem, advancing the action, constructing the climax, and writing the resolution- through brainstorming questions like, "Who is in your story?", "Where does this take place?", "What does that look like?" and "What happened after ____?"

Emerging writers or readers are welcome and will receive support, if needed, to get their own words written down. Psst- don't tell your child, but this class helps lay the foundation in language arts for more advanced creative writing and composition. Pair this class with Acting: Kids Theater or Writing Well to further encourage communication and storytelling skills. The supply fee is included in the class tuition. Topics in this Series: A Peculiar Puzzle (Quarter 1); Delightful Daydream (Quarter 2); Magic Kingdom (Quarter 3); and Hero's Journey (Quarter 4).

1
Qtr 4
Mar 21
11:00 am
11:55 am
Thu
Digital Lab: Minecraft Redstone Engineers (Intro or Continuing)

5th-6th

Ethan Hay

12

$210.00

$189.00 by 03/15

Opens 02/13 6:00am

In Digital Lab, students will become immersed in the digital worlds of Minecraft that they will learn to manipulate through coding the Redstone resource that can be transformed into electricity, circuits, and complex machines. Go beyond simply playing Minecraft to become a Redstone engineer. In the world of Minecraft, Redstone is the resource that powers, animates, and automates elements. Students will learn how to use command and structure coding blocks to incorporate Redstone into their builds to take Minecraft to the next level. Through creating a series of mini-games in an amusement park, students will learn the fundamentals for building with Redstone to create more complex and interactive worlds. Minecraft projects created in this class will run on PC/laptop (i.e. Java) versions of Minecraft and will not be compatible with tablet, phone, or console versions of Minecraft. Digital Lab is a computer lab environment in which students work through the Black Rocket curriculum under the direction of computer science coaches. The lab environment allows students to enroll at any quarter, fosters brand new coders, and encourages those with prior coding experience. In the "Intro" level of a course (i.e., Part 1), students will work through the fundamentals of a new digital skill. In the "Continuing" level (i.e., Part 2), students who continue from "Intro" will develop new skills and will design and code an individual project. New students who enroll in "Intro" will begin with the introductory lessons. In order to differentiate instruction between new and continuing students, coaches work with small pull-out groups, pairs, or individuals to provide additional support as needed. The class tuition includes a student technology fee that covers the use of instructor-provided classroom laptops loaded with the required software, applications, and licenses. At the end of the class, students will receive access to Black Rocket's interactive learning platform to continue their coding journey at home. Topics in this Series: ROBLOX Coders (Quarters 1, 2); Minecraft Redstone Engineers (Quarters 3, 4).

1
Qtr 3
Jan 18
11:00 am
11:55 am
Thu
Digital Lab: Minecraft Redstone Engineers (Intro)

5th-6th

Ethan Hay

12

$210.00

$189.00 by 12/15

Opens 11/14 6:00am

In Digital Lab, students will become immersed in the digital worlds of Minecraft that they will learn to manipulate through coding the Redstone resource that can be transformed into electricity, circuits, and complex machines. Go beyond simply playing Minecraft to become a Redstone engineer. In the world of Minecraft, Redstone is the resource that powers, animates, and automates elements. Students will learn how to use command and structure coding blocks to incorporate Redstone into their builds to take Minecraft to the next level. Through creating a series of mini-games in an amusement park, students will learn the fundamentals for building with Redstone to create more complex and interactive worlds. Minecraft projects created in this class will run on PC/laptop (i.e. Java) versions of Minecraft and will not be compatible with tablet, phone, or console versions of Minecraft. Digital Lab is a computer lab environment in which students work through the Black Rocket curriculum under the direction of computer science coaches. The lab environment allows students to enroll at any quarter, fosters brand new coders, and encourages those with prior coding experience. In the "Intro" level of a course (i.e., Part 1), students will work through the fundamentals of a new digital skill. In the "Continuing" level (i.e., Part 2), students who continue from "Intro" will develop new skills and will design and code an individual project. New students who enroll in "Intro" will begin with the introductory lessons. In order to differentiate instruction between new and continuing students, coaches work with small pull-out groups, pairs, or individuals to provide additional support as needed. The class tuition includes a student technology fee that covers the use of instructor-provided classroom laptops loaded with the required software, applications, and licenses. At the end of the class, students will receive access to Black Rocket's interactive learning platform to continue their coding journey at home. Topics in this Series: ROBLOX Coders (Quarters 1, 2); Minecraft Redstone Engineers (Quarters 3, 4).

1
Qtr 2
Oct 26
11:00 am
11:55 am
Thu
Digital Lab: ROBLOX Coders (Intro or Continuing) *

5th-6th

Ethan Hay

11

$185.00

$166.50 by 10/13

Opens 09/26 6:00am

In Digital Lab, students will become immersed in the digital universe of ROBLOX that they will navigate and transform through coding! ROBLOX is a popular, multiplayer platform where users can play games that others have created or design their own in a brightly colored, 3D world. In this class, students will learn how to use the Lua language in the Roblox Studio code editor to construct a unique online universe to construct a unique online universe. They will learn basic game design, coding, and how to navigate ROBLOX's marketplace to publish their games. Digital Lab is a computer lab environment in which students work through the Black Rocket curriculum under the direction of computer science coaches. The lab environment allows students to enroll at any quarter, fosters brand new coders, and encourages those with prior coding experience. In the "Intro" level of a course (i.e., Part 1), students will work through the fundamentals of a new digital skill. In the "Continuing" level (i.e., Part 2), students who continue from "Intro" will develop new skills and will design and code an individual project. New students who enroll in "Intro" will begin with the introductory lessons. In order to differentiate instruction between new and continuing students, coaches work with small pull-out groups, pairs, or individuals to provide additional support as needed. The class tuition includes a student technology fee that covers the use of instructor-provided classroom laptops loaded with the required software, applications, and licenses. At the end of the class, students will receive access to Black Rocket's interactive learning platform to continue their coding journey at home. Topics in this Series: ROBLOX Coders (Quarters 1, 2); Minecraft Redstone Engineers (Quarters 3, 4).

1
Qtr 3
Jan 17
11:00 am
11:55 am
Wed
Drawing for Fun: Comics with a Cast of Characters

3rd-4th

Pete Van Riper

10

$165.00

$148.50 by 12/15

Opens 11/14 6:00am

Anyone can learn to draw! A professional artist will teach kids how to draw a variety of projects by breaking down complex forms and figures into simple shapes and giving them dimension through shading, shadow, and textures. Projects will focus on fantasy and fictional subjects which are a great choice to keep beginning artists from becoming frustrated when their work does not look "the real thing."

Ka-pow! Zowie! Third quarter, students will continue to develop their skills in comics illustration with the addition of a villain and a sidekick to the main character. Students will learn to create their characters out of stacked simple shapes and will practice drawing them in different positions (running, kicking flying, etc.) They will learn how to develop a story line with a problem, a mix-up or misunderstanding, and resolution that can be told in just a few scenes, and the class will learn how to portray motion and interactions among multiple characters. Students' practice illustrations will be drawn with regular #2 pencil on paper. Later in the quarter, they will ink and color their work on a 3-or 6-panel comic page to complete their first comic.

There is a $15.00 material fee payable to the instructor on the first day for a sketchbook and shared classroom art supplies. Topics in this Series include: Comic Art & Characters (Quarter 1); Fantastical Figures (Quarter 2), Comics with a Cast of Characters (Quarter 3), and Playful Portraits (Quarter 4)

1
Qtr 2
Oct 25
11:00 am
11:55 am
Wed
Drawing for Fun: Fantastical Figures

3rd-4th

Pete Van Riper

10

$145.00

$130.50 by 10/13

Opens 09/26 6:00am

Anyone can learn to draw! A professional artist will teach kids how to draw a variety of projects by breaking down complex forms and figures into simple shapes and giving them dimension through shading, shadow, and textures. Projects will focus on fantasy and fictional subjects which are a great choice to keep beginning artists from becoming frustrated when their work does not look "the real thing." Second quarter, students will develop their drawing skills on projects featuring fantasy figures. Kids will enjoy projects with dragons, ogres, ghouls, aliens or elves where they can practice drawing techniques without the pressure of trying to replicate real life. Student's drawings will be in regular #2 pencil in a sketchbook. There is a $15.00 material fee payable to the instructor on the first day for a sketchbook and shared classroom art supplies. Topics in this Series include: Comic Art & Characters (Quarter 1); Fantastical Figures (Quarter 2), Comics with a Cast of Characters (Quarter 3), and Playful Portraits (Quarter 4)

1
Qtr 4
Mar 20
11:00 am
11:55 am
Wed
Drawing for Fun: Playful Portraits

3rd-4th

Pete Van Riper

10

$165.00

$148.50 by 03/15

Opens 02/13 6:00am

Anyone can learn to draw! A professional artist will teach kids how to draw a variety of projects by breaking down complex forms and figures into simple shapes and giving them dimension through shading, shadow, and textures. Projects will focus on fantasy and fictional subjects which are a great choice to keep beginning artists from becoming frustrated when their work does not look "the real thing."

Fourth quarter, students will continue to develop their drawing skills with playful portraits and crazy caricatures. They will draw dramatic and droll faces with intentionally exaggerated features like enormous ears, hilarious hair, titanic teeth or a monstrous moustache. In drawing funny faces, students can practice drawing techniques without the pressure of trying to replicate real life. Student's drawings will be in regular #2 pencil in a sketchbook.

There is a $15.00 material fee payable to the instructor on the first day for a sketchbook and shared classroom art supplies. Topics in this Series include: Comic Art & Characters (Quarter 1); Fantastical Figures (Quarter 2), Comics with a Cast of Characters (Quarter 3), and Playful Portraits (Quarter 4)

1
Qtr 2
Oct 26
11:00 am
11:55 am
Thu
Experimenting with Electricity: Cool Conductors *

3rd-4th

Dr. Michele Forsythe

12

$197.00

$177.30 by 10/13

Opens 09/26 6:00am

Students will learn how to think like electrical engineers as they learn about conductors, batteries, and circuits to understand how electricity powers the things they use every day. Students will continue the exploration of electricity through fun circuits and creative conductive materials. Kids will build free-form circuits with conductive dough. They will learn about open, closed, and short circuits and experiment with polarity and resistance. Projects include making a lamp, crafting a snail with glowing eyeballs, building an ohm meter and more. Students will also have the option of experimenting with dough recipes to affect the level of conductivity. During the final class, students will complete a project of their own choosing that they can bring home and keep using a battery pack, wires, dough, LED, motor switch and/or buzzer. Topics in this Series: Battery Blast (Quarter 1); Cool Conductors (Quarter 2); Simple Circuits (Quarter 3); and Super Circuits (Quarter 4). Lab/Supply Fee: A class fee of $15.00 is due payable to the instructor on the first day of class.

Prerequisites: None

1
Qtr 3
Jan 18
11:00 am
11:55 am
Thu
Experimenting with Electricity: Simple Circuits

3rd-4th

Dr. Michele Forsythe

10

$226.00

$203.40 by 12/15

Opens 11/14 6:00am

Students will learn how to think like electrical engineers as they learn about conductors, batteries, and circuits to understand how electricity powers the things they use every day. Discover basic electrical engineering using batteries and circuits with a variety of components. Through class discussions and hands-on experiments, students will learn about parallel and series circuits and experiment with resistance using Snap Circuits kits. Students will learn how to wire and power lights, a fan motor, and a speaker. On the final day of class, each student will design, build, and share their own, unique circuit project. Topics in this Series: Battery Blast (Quarter 1); Cool Conductors (Quarter 2); Simple Circuits (Quarter 3); and Super Circuits (Quarter 4). Lab/Supply Fee: A class fee of $10.00 is due payable to the instructor on the first day of class.

Prerequisites: None

1
Qtr 4
Mar 21
11:00 am
11:55 am
Thu
Experimenting with Electricity: Super Circuits

3rd-4th

Dr. Michele Forsythe

10

$226.00

$203.40 by 03/15

Opens 02/13 6:00am

Students will learn how to think like electrical engineers as they learn about conductors, batteries, and circuits to understand how electricity powers the things they use every day. Continue to explore electrical engineering! The class will begin with a brief introduction to Snap Circuits using lights, fan motors, and sound speakers. Next, the class will be introduced to a variety of detectors that we will build into alarms. Students will configure a momentary alarm, pencil alarm, water alarm, and an intruder alarm. On the final day of class, each student will design, build, and share their own, unique alarm project. Topics in this Series: Battery Blast (Quarter 1); Cool Conductors (Quarter 2); Simple Circuits (Quarter 3); and Super Circuits (Quarter 4). Lab/Supply Fee: A class fee of $10.00 is due payable to the instructor on the first day of class.

Prerequisites: None

1
Qtr 2
Oct 25
11:00 am
11:55 am
Wed
Extreme Animal Kingdom: Fascinating Phyla *

3rd-4th

Donna Shackelford

11

$194.00

$174.60 by 10/13

Opens 09/26 6:00am

Students will continue their study of fascinating world of animals and learn what characteristics set different phyla and groups apart from each other. Weekly labs will answer questions like, "How do animals regulate temperature?", and "How do animals fight disease?" Students will understand different means of respiration in animals through an examination of fish gills and lungs. They will observe behavior instincts in worms. The class will observe differences in animal habitats and discuss the impact of habitat destruction and environmental changes on different groups of animals. Students will to keep science journals/notebooks. There is a $20.00 supply/lab fee due payable to the instructor on the first day. Topics in Series: Extreme Animal Kingdom: Extraordinary Organisms (Quarter 1); Extreme Animal Kingdom: Fascinating Phyla (Quarter 2); Up Close! Micro Investigator (Quarter 3); Up Close! Macro Investigator (Quarter 4)

1
Qtr 2
Oct 25
11:00 am
11:55 am
Wed
French for Fun (Q2) *

1st-2nd

Edwige Pinover

10

$167.00

$150.30 by 10/13

Opens 09/26 6:00am

Bonjour! French for Fun is a play-based, language immersion class for young students. Much like learning their native language, children will be exposed to French sounds, vocabulary, and phrases through songs, games, stories, interactive and hands-on activities. Limited cues in English will be used to prompt students in the first few weeks. French language instruction will be presented in a natural learning sequence beginning with themes such as colors, numbers, clothing, foods, animals, family members, days/dates, parts of the house, common objects, body parts, etc. Greetings and simple phrases will be woven into each class. Students will learn numbers, the alphabet, and specific sounds of French pronunciation. Writing, spelling, and grammar will not be emphasized in this class. The goal of this introductory course is to lay foundations in sounds, vocabulary, and simple phrases while having fun and building confidence in a foreign language. Fluency should not be expected at this level. Students may join French for Fun during any quarter.

1
Qtr 3
Jan 17
11:00 am
11:55 am
Wed
French for Fun (Q3)

1st-2nd

Edwige Pinover

10

$191.00

$171.90 by 12/15

Opens 11/14 6:00am

Bonjour! French for Fun is a play-based, language immersion class for young students. Much like learning their native language, children will be exposed to French sounds, vocabulary, and phrases through songs, games, stories, interactive and hands-on activities. Limited cues in English will be used to prompt students in the first few weeks. French language instruction will be presented in a natural learning sequence beginning with themes such as colors, numbers, clothing, foods, animals, family members, days/dates, parts of the house, common objects, body parts, etc. Greetings and simple phrases will be woven into each class. Students will learn numbers, the alphabet, and specific sounds of French pronunciation. Writing, spelling, and grammar will not be emphasized in this class. The goal of this introductory course is to lay foundations in sounds, vocabulary, and simple phrases while having fun and building confidence in a foreign language. Fluency should not be expected at this level. Students may join French for Fun during any quarter.

1
Qtr 4
Mar 20
11:00 am
11:55 am
Wed
French for Fun (Q4)

1st-2nd

Edwige Pinover

10

$191.00

$171.90 by 03/15

Opens 02/13 6:00am

Bonjour! French for Fun is a play-based, language immersion class for young students. Much like learning their native language, children will be exposed to French sounds, vocabulary, and phrases through songs, games, stories, interactive and hands-on activities. Limited cues in English will be used to prompt students in the first few weeks. French language instruction will be presented in a natural learning sequence beginning with themes such as colors, numbers, clothing, foods, animals, family members, days/dates, parts of the house, common objects, body parts, etc. Greetings and simple phrases will be woven into each class. Students will learn numbers, the alphabet, and specific sounds of French pronunciation. Writing, spelling, and grammar will not be emphasized in this class. The goal of this introductory course is to lay foundations in sounds, vocabulary, and simple phrases while having fun and building confidence in a foreign language. Fluency should not be expected at this level. Students may join French for Fun during any quarter.

1
Qtr 4
Mar 22
11:00 am
11:55 am
Fri
Global Gourmet for Teens: French

8th-12th

Mylene Nyman

8

$219.00

$197.10 by 03/15

Opens 02/13 6:00am

Compass cooks will enjoy a culinary tour of the world with Global Gourmet classes! Menus feature variety of fruits, vegetables, and fresh ingredients seasoned and prepared to represent regional flavors and traditional dishes from the featured country. Recipes are selected to be nutritious, fun, and simple to make. The Compass chefs' gastronomy adventures will include:

Fromage Fort
French Onion Soup
Country Asparagus Salad with Walnuts (nuts)
Rosemary And Gruyere Potato Galette
Chicken Cordon Bleu
Haricots Verts Almandine (nuts)
Fruit Tart with Vanilla Cream Patisserie
Napoleon

Students will be eating what they make each week and bringing home the recipes and leftovers. These engaging cooking classes will get students excited about helping in the kitchen, experimenting, and trying new foods. Students will be exposed to healthy ingredients they may not regularly eat. They will learn important kitchen skills such as safety, sanitation, measuring, knife skills, and other tricks of the trade. Culinary vocabulary and terms are introduced each week, with no-pressure verbal review of those words the following week. Notes: Students with allergies to food ingredients or dietary restrictions cannot be accommodated in this class. Recipes may contain nuts, dairy, wheat, gluten, and eggs. All food supplies will be conventional, mass market ingredients. Specialty food preparations/certifications such as halal, kosher, and organic will not be used due to cost and sourcing logistics. Topics in this Series: Italian (Quarter 1), Mexican (Quarter 2), Pan Asian (Quarter 3), French (Quarter 4). Lab/Supply Fee: A class fee of $45.00 is due payable to the instructor on the first day of class. What to Bring: None- Disposable aprons and take-home containers provided. What to Wear: Students should wear clean clothes and have long hair tied back, braided, or secured under a bandana (male and female). For more information and FAQs, see the Compass Cooking Classes webpage..

1
Qtr 2
Oct 27
11:00 am
11:55 am
Fri
Global Gourmet for Teens: Mexican

8th-12th

Mylene Nyman

7

$192.00

$172.80 by 10/13

Opens 09/26 6:00am

Compass cooks will enjoy a culinary tour of the world with Global Gourmet classes! Menus feature variety of fruits, vegetables, and fresh ingredients seasoned and prepared to represent regional flavors and traditional dishes from the featured country. Recipes are selected to be nutritious, fun, and simple to make. The Compass chefs' gastronomy adventures will include:

Guacamole and Salsa
Tortilla Soup
Mexican Corn Salad
Bacon-Wrapped Jalapeno Poppers
Enchiladas
Cilantro Lime Rice
Mexican Cinnamon Trifle

Students will be eating what they make each week and bringing home the recipes and leftovers. These engaging cooking classes will get students excited about helping in the kitchen, experimenting, and trying new foods. Students will be exposed to healthy ingredients they may not regularly eat. They will learn important kitchen skills such as safety, sanitation, measuring, knife skills, and other tricks of the trade. Culinary vocabulary and terms are introduced each week, with no-pressure verbal review of those words the following week. Notes: Students with allergies to food ingredients or dietary restrictions cannot be accommodated in this class. Recipes may contain nuts, dairy, wheat, gluten, and eggs. All food supplies will be conventional, mass market ingredients. Specialty food preparations/certifications such as halal, kosher, and organic will not be used due to cost and sourcing logistics. Topics in this Series: Italian (Quarter 1), Mexican (Quarter 2), Pan Asian (Quarter 3), French (Quarter 4). Lab/Supply Fee: A class fee of $45.00 is due payable to the instructor on the first day of class. What to Bring: None- Disposable aprons and take-home containers provided. What to Wear: Students should wear clean clothes and have long hair tied back, braided, or secured under a bandana (male and female). For more information and FAQs, see the Compass Cooking Classes webpage..

1
Qtr 3
Jan 19
11:00 am
11:55 am
Fri
Global Gourmet for Teens: Pan Asian

8th-12th

Mylene Nyman

8

$219.00

$197.10 by 12/15

Opens 11/14 6:00am

Compass cooks will enjoy a culinary tour of the world with Global Gourmet classes! Menus feature variety of fruits, vegetables, and fresh ingredients seasoned and prepared to represent regional flavors and traditional dishes from the featured country. Recipes are selected to be nutritious, fun, and simple to make. The Compass chefs' gastronomy adventures will include:

Asian Lettuce Wraps
Japanese Egg Drop Soup
Chopped Cabbage Salad With Sesame
Egg Fried Rice
Chicken Pad Thai (nuts)
Potstickers
Filipino Stir Fry
Sticky Coconut Rice

Students will be eating what they make each week and bringing home the recipes and leftovers. These engaging cooking classes will get students excited about helping in the kitchen, experimenting, and trying new foods. Students will be exposed to healthy ingredients they may not regularly eat. They will learn important kitchen skills such as safety, sanitation, measuring, knife skills, and other tricks of the trade. Culinary vocabulary and terms are introduced each week, with no-pressure verbal review of those words the following week. Notes: Students with allergies to food ingredients or dietary restrictions cannot be accommodated in this class. Recipes may contain nuts, dairy, wheat, gluten, and eggs. All food supplies will be conventional, mass market ingredients. Specialty food preparations/certifications such as halal, kosher, and organic will not be used due to cost and sourcing logistics. Topics in this Series: Italian (Quarter 1), Mexican (Quarter 2), Pan Asian (Quarter 3), French (Quarter 4). Lab/Supply Fee: A class fee of $45.00 is due payable to the instructor on the first day of class. What to Bring: None- Disposable aprons and take-home containers provided. What to Wear: Students should wear clean clothes and have long hair tied back, braided, or secured under a bandana (male and female). For more information and FAQs, see the Compass Cooking Classes webpage..

1
Qtr 4
Mar 20
11:00 am
11:55 am
Wed
Global Gourmet for Tweens: French

6th-8th

Mylene Nyman

8

$219.00

$197.10 by 03/15

Opens 02/13 6:00am

Compass cooks will enjoy a culinary tour of the world with Global Gourmet classes! Menus feature variety of fruits, vegetables, and fresh ingredients seasoned and prepared to represent regional flavors and traditional dishes from the featured country. Recipes are selected to be nutritious, fun, and simple to make. The Compass chefs' gastronomy adventures will include:

Fromage Fort
French Onion Soup
Country Asparagus Salad with Walnuts (nuts)
Rosemary And Gruyere Potato Galette
Chicken Cordon Bleu
Haricots Verts Almandine (nuts)
Fruit Tart with Vanilla Cream Patisserie
Napoleon

Students will be eating what they make each week and bringing home the recipes and leftovers. These engaging cooking classes will get students excited about helping in the kitchen, experimenting, and trying new foods. Students will be exposed to healthy ingredients they may not regularly eat. They will learn important kitchen skills such as safety, sanitation, measuring, knife skills, and other tricks of the trade. Culinary vocabulary and terms are introduced each week, with no-pressure verbal review of those words the following week. Notes: Students with allergies to food ingredients or dietary restrictions cannot be accommodated in this class. Recipes may contain nuts, dairy, wheat, gluten, and eggs. All food supplies will be conventional, mass market ingredients. Specialty food preparations/certifications such as halal, kosher, and organic will not be used due to cost and sourcing logistics. Topics in this Series: Italian (Quarter 1), Mexican (Quarter 2), Pan Asian (Quarter 3), French (Quarter 4). Lab/Supply Fee: A class fee of $45.00 is due payable to the instructor on the first day of class. What to Bring: None- Disposable aprons and take-home containers provided. What to Wear: Students should wear clean clothes and have long hair tied back, braided, or secured under a bandana (male and female). For more information and FAQs, see the Compass Cooking Classes webpage..

1
Qtr 2
Oct 25
11:00 am
11:55 am
Wed
Global Gourmet for Tweens: Mexican

6th-8th

Mylene Nyman

8

$192.00

$172.80 by 10/13

Opens 09/26 6:00am

Compass cooks will enjoy a culinary tour of the world with Global Gourmet classes! Menus feature variety of fruits, vegetables, and fresh ingredients seasoned and prepared to represent regional flavors and traditional dishes from the featured country. Recipes are selected to be nutritious, fun, and simple to make. The Compass chefs' gastronomy adventures will include:

Guacamole and Salsa
Tortilla Soup
Mexican Corn Salad
Bacon-Wrapped Jalapeno Poppers
Enchiladas
Cilantro Lime Rice
Mexican Cinnamon Trifle

Students will be eating what they make each week and bringing home the recipes and leftovers. These engaging cooking classes will get students excited about helping in the kitchen, experimenting, and trying new foods. Students will be exposed to healthy ingredients they may not regularly eat. They will learn important kitchen skills such as safety, sanitation, measuring, knife skills, and other tricks of the trade. Culinary vocabulary and terms are introduced each week, with no-pressure verbal review of those words the following week. Notes: Students with allergies to food ingredients or dietary restrictions cannot be accommodated in this class. Recipes may contain nuts, dairy, wheat, gluten, and eggs. All food supplies will be conventional, mass market ingredients. Specialty food preparations/certifications such as halal, kosher, and organic will not be used due to cost and sourcing logistics. Topics in this Series: Italian (Quarter 1), Mexican (Quarter 2), Pan Asian (Quarter 3), French (Quarter 4). Lab/Supply Fee: A class fee of $45.00 is due payable to the instructor on the first day of class. What to Bring: None- Disposable aprons and take-home containers provided. What to Wear: Students should wear clean clothes and have long hair tied back, braided, or secured under a bandana (male and female). For more information and FAQs, see the Compass Cooking Classes webpage..

1
Qtr 3
Jan 17
11:00 am
11:55 am
Wed
Global Gourmet for Tweens: Pan Asian

6th-8th

Mylene Nyman

8

$219.00

$197.10 by 12/15

Opens 11/14 6:00am

Compass cooks will enjoy a culinary tour of the world with Global Gourmet classes! Menus feature variety of fruits, vegetables, and fresh ingredients seasoned and prepared to represent regional flavors and traditional dishes from the featured country. Recipes are selected to be nutritious, fun, and simple to make. The Compass chefs' gastronomy adventures will include:

Asian Lettuce Wraps
Japanese Egg Drop Soup
Chopped Cabbage Salad With Sesame
Egg Fried Rice
Chicken Pad Thai (nuts)
Potstickers
Filipino Stir Fry
Sticky Coconut Rice

Students will be eating what they make each week and bringing home the recipes and leftovers. These engaging cooking classes will get students excited about helping in the kitchen, experimenting, and trying new foods. Students will be exposed to healthy ingredients they may not regularly eat. They will learn important kitchen skills such as safety, sanitation, measuring, knife skills, and other tricks of the trade. Culinary vocabulary and terms are introduced each week, with no-pressure verbal review of those words the following week. Notes: Students with allergies to food ingredients or dietary restrictions cannot be accommodated in this class. Recipes may contain nuts, dairy, wheat, gluten, and eggs. All food supplies will be conventional, mass market ingredients. Specialty food preparations/certifications such as halal, kosher, and organic will not be used due to cost and sourcing logistics. Topics in this Series: Italian (Quarter 1), Mexican (Quarter 2), Pan Asian (Quarter 3), French (Quarter 4). Lab/Supply Fee: A class fee of $45.00 is due payable to the instructor on the first day of class. What to Bring: None- Disposable aprons and take-home containers provided. What to Wear: Students should wear clean clothes and have long hair tied back, braided, or secured under a bandana (male and female). For more information and FAQs, see the Compass Cooking Classes webpage..

1
Semester
Jan 19
11:00 am
11:55 am
Fri
Guitar for Teen Beginners II

8th-12th

Ney Mello

8

$397.00

$357.30 by 12/15

Opens 11/14 6:00am

Teens will continue to learn the fundamentals of playing the guitar. In this class, students will continue to learn basic melodies, chords, and strumming patterns for familiar songs from a variety of genres such as, "Sweet Jane" (by The Velvet Underground), "House of the Rising Sun," (by Eric Burdon and The Animals) and "Willow" (by Taylor Swift) chosen by the instructor and students. Students are encouraged to bring in music they are interested in learning. New chords and new songs will be added each week as students also learn to read music and basic music theory. Students will also learn how to hold, tune, and care for their guitars. Each student will need a least a beginner level acoustic guitar. Students should be able to read at grade level for this class and should plan to practice at home several times each week. Adults are permitted to enroll in this class.

Prerequisite: New students who wish to enroll 2nd semester should have at least 12-15 hours of prior instruction in order to match the pace of the enrolled students.

Topics in this Series: Guitar for Teen Beginners I (Semester 1), Guitar for Teen Beginners II (Semester 2). Students continuing from first semester receive priority pre-registration for second semester.

Workload: Students should expect to spend 20-30 minutes per day, most days practicing chords and melodies from class.

Assignments: New material will be introduced in class.

Assessments: Will not be given.

Lab/Supply Fee: If the student needs a new or replacement tablature notebook, there is a materials fee of $8.00 payable to the Compass .

What to Bring: Students should purchase or rent an acoustic guitar. In addition, picks, an electric tuner or tuner app installed on a phone, and pen/pencil.

Credit: Homeschool families may wish to count this course as a component (partial) credit in fine arts for purposes of a high school transcript.

Prerequisites: Guitar for Teen Beginners I or equivalent

1
Semester
Jan 17
11:00 am
11:55 am
Wed
Homeschool String Ensemble (Spring)

4th-8th

Monika Dorosheff

8

$506.00

$455.40 by 12/15

Opens 11/14 6:00am

Homeschool musicians who play violin, viola, cello, or bass are invited to join this homeschool string ensemble! Musicians will have an opportunity to develop orchestral skills and enjoy the experience of practicing, playing, and performing as a group. The ensemble will start each week with tuning and warm-ups such as playing musical scales and simple exercises. Then the musicians will work on several group songs each semester where they will improve musical literacy, learn to follow the directions from the conductor, and learn to play in different keys-- as a group. During the final session of the semester, a concert will be held for friends and family.

This ensemble is intended for advanced beginner, intermediate, and advanced strings students who are currently and concurrently enrolled in private lessons. As a guideline, a student should be able to play a D major scale in two octaves on his/her instrument. Students are expected to be able to locate notes on their instruments, read music and be able to identify all rhythmical patterns. Students with less experience may be asked to play for the conductor or to submit a brief video to help establish placement.

The instructor will provide the ensemble repertoires, and these arrangements will be specially composed to accommodate the range of abilities of all stringed players in the ensemble. Participants are expected to prepare and practice at home for at least 15 - 20 minutes per day. The cost of the class music is included. This is a 15-week semester program, and the week off will be announced by the instructor.

Prerequisites: Approval of Director or Brief Audition

1
Semester
Jan 15
11:00 am
12:55 pm
Mon
Introduction to CS: JavaScript Programming

8th-12th

Ethan Hay

12

$478.00

$430.20 by 12/15

Opens 11/14 6:00am

Do you want to learn one of the top five coding languages? Javascript is part of every software developer's toolbox. Learn an array of core programming concepts with JavaScript by experimenting with a series of digital challenges. Begin by programming animated memes and creating filters then tackle advancedskills suc h as interactive 3D experiences to program character movements, object interactions, and level creation. Javascript is a versatile, easy-to-learn beginner-level programming language and gateway to foundational concepts in computer science. Students will learn how to code apps and games as they practice the computer science design cycle of writing code, executing the code, interpreting the results, revising the code syntax based on the output. The class will cover the fundamental building blocks of programming including: variables, mathematical operators, logical operators, and boolean arithmetic. They will also learn about data types, built-in functions, conditional statements, for- loops, defining functions, function stacks, interpreting error messages, exception handling, and add-on libraries. At each step, the class will create basic programs and fun, interactive content. Topics in this Series: Python Programming (Semester 1), JavaScript Programming (Semester 2). Students continuing from first semester receive priority pre-registration for second semester. Prerequisites: Algebra I, recommended Workload: Students should expect to spend 1-2 hours per week outside of class. Assignments: Will be given in class. Assessments: Will not be given. Lab/Supply Fee: The class tuition includes a student technology fee that covers the rental of classroom laptops and all software and licenses installed on the laptops. Credit: Homeschool families may wish to count this course as a component (partial) credit in Technology or Career Elective for purposes of a high school transcript.

1
Qtr 2
Oct 26
11:00 am
11:55 am
Thu
Jiu Jitsu Fit (Q2)

5th-8th

Iman Castaneda

12

$128.00

$115.20 by 10/13

Opens 09/26 6:00am

Jiu-Jitsu Fit is a fun, interactive, physical fitness program for tweens incorporating the Brazilian self-defense martial art of Jiu-Jitsu. Students will follow a well-rounded physical fitness program that incorporates moves and strategies of Jiu-Jitsu to increase strength, flexibility, conditioning, endurance, coordination, balance, and fun! Students will practice techniques for resolving conflicts, dealing with bullies, projecting confidence, and developing stranger awareness in the games and exercises they complete in class. Jiu-Jitsu Fit helps tweens stay active, builds self-esteem, and encourages teamwork. Jiu-Jitsu uses grappling and ground work in addition to standing self-defense positions. Some partner work may be co-ed. Students will work on mats in socks or bare feet and should come to class wearing loose, comfortable clothing, such as running pants or sweatpants and bring a refillable water bottle.

1
Qtr 3
Jan 18
11:00 am
11:55 am
Thu
Jiu Jitsu Fit (Q3)

5th-8th

Iman Castaneda

12

$146.00

$131.40 by 12/15

Opens 11/14 6:00am

Jiu-Jitsu Fit is a fun, interactive, physical fitness program for tweens incorporating the Brazilian self-defense martial art of Jiu-Jitsu. Students will follow a well-rounded physical fitness program that incorporates moves and strategies of Jiu-Jitsu to increase strength, flexibility, conditioning, endurance, coordination, balance, and fun! Students will practice techniques for resolving conflicts, dealing with bullies, projecting confidence, and developing stranger awareness in the games and exercises they complete in class. Jiu-Jitsu Fit helps tweens stay active, builds self-esteem, and encourages teamwork. Jiu-Jitsu uses grappling and ground work in addition to standing self-defense positions. Some partner work may be co-ed. Students will work on mats in socks or bare feet and should come to class wearing loose, comfortable clothing, such as running pants or sweatpants and bring a refillable water bottle.

1
Qtr 4
Mar 21
11:00 am
11:55 am
Thu
Jiu Jitsu Fit (Q4)

5th-8th

Iman Castaneda

12

$146.00

$131.40 by 03/15

Opens 02/13 6:00am

Jiu-Jitsu Fit is a fun, interactive, physical fitness program for tweens incorporating the Brazilian self-defense martial art of Jiu-Jitsu. Students will follow a well-rounded physical fitness program that incorporates moves and strategies of Jiu-Jitsu to increase strength, flexibility, conditioning, endurance, coordination, balance, and fun! Students will practice techniques for resolving conflicts, dealing with bullies, projecting confidence, and developing stranger awareness in the games and exercises they complete in class. Jiu-Jitsu Fit helps tweens stay active, builds self-esteem, and encourages teamwork. Jiu-Jitsu uses grappling and ground work in addition to standing self-defense positions. Some partner work may be co-ed. Students will work on mats in socks or bare feet and should come to class wearing loose, comfortable clothing, such as running pants or sweatpants and bring a refillable water bottle.

1
Qtr 2
Oct 24
11:00 am
11:55 am
Tue
Junior Art Studio: Artists & the Animals (Tue, 11am)

K-2nd

Kerry Diederich

10

$145.00

$130.50 by 10/13

Opens 09/26 6:00am

This class is a multi-media art sampler for our youngest artists! Each week students will learn a few fun facts about a type of art or artist, view sample works, and then will create a project in the style of the artist using a wide variety of materials and representative colors, patterns, textures, and embellishments. Young artists will have the opportunity to work with a different media each week such as tempera paint, various papers, color pencils, markers, tissue paper, translucent tracing paper, cray pas, oil pastels, charcoals, and watercolors. Second quarter, students will learn about famous artists and their favorite animals or pets! Featured artists include Hockney, Pollock, Picasso, Kahlo, O'Keefe, Rockwell and Klee. Which artist painted a rooster? Who liked crazy, colored geometric cats, and who else favored standard American hounds? Whose self-portraits included monkeys, black cats, and parrots? Through weekly projects, Junior Artists will learn about and make their animal projects while learning about the artist, the technique, and the subject matter. Topics in this Series: Kings and Queens- Kids' Medieval Art (Quarter 1); Artists & their Animals (Quarter 2); Whimsical Winter Works (Quarter 3); Scenic Seascapes (Quarter 4). Supply Fee: There is a supply fee of $20.00, payable to the instructor on the first day of class which covers consumable class materials such a specialty papers, watercolor pencils, and paints.

1
Qtr 2
Oct 25
11:00 am
11:55 am
Wed
Junior Art Studio: Artists & the Animals (Wed, 11am)

K-2nd

Kerry Diederich

10

$145.00

$130.50 by 10/13

Opens 09/26 6:00am

This class is a multi-media art sampler for our youngest artists! Each week students will learn a few fun facts about a type of art or artist, view sample works, and then will create a project in the style of the artist using a wide variety of materials and representative colors, patterns, textures, and embellishments. Young artists will have the opportunity to work with a different media each week such as tempera paint, various papers, color pencils, markers, tissue paper, translucent tracing paper, cray pas, oil pastels, charcoals, and watercolors. Second quarter, students will learn about famous artists and their favorite animals or pets! Featured artists include Hockney, Pollock, Picasso, Kahlo, O'Keefe, Rockwell and Klee. Which artist painted a rooster? Who liked crazy, colored geometric cats, and who else favored standard American hounds? Whose self-portraits included monkeys, black cats, and parrots? Through weekly projects, Junior Artists will learn about and make their animal projects while learning about the artist, the technique, and the subject matter. Topics in this Series: Kings and Queens- Kids' Medieval Art (Quarter 1); Artists & their Animals (Quarter 2); Whimsical Winter Works (Quarter 3); Scenic Seascapes (Quarter 4). Supply Fee: There is a supply fee of $20.00, payable to the instructor on the first day of class which covers consumable class materials such a specialty papers, watercolor pencils, and paints.

1
Qtr 4
Mar 20
11:00 am
11:55 am
Wed
Junior Art Studio: Scenic Seascapes (Wed, 11am)

K-2nd

Kerry Diederich

10

$165.00

$148.50 by 03/15

Opens 02/13 6:00am

This class is a multi-media art sampler for our youngest artists! Each week students will learn a few fun facts about a type of art or artist, view sample works, and then will create a project in the style of the artist using a wide variety of materials and representative colors, patterns, textures, and embellishments. Young artists will have the opportunity to work with a different media each week such as tempera paint, various papers, color pencils, markers, tissue paper, translucent tracing paper, cray pas, oil pastels, charcoals, and watercolors.

Fourth quarter, Junior Artists will study seascape art and aspects of the ocean and its animals from artists such as John Groves, Jim Holland and Natasha Nazareako. Our art projects will vary and feature lighthouses, ocean animals, and seascapes. Through weekly projects, junior artists will create their own sea-inspired art while learning about the artist, the technique, and the subject matter.

Topics in this Series: Kings and Queens- Kids' Medieval Art (Quarter 1); Artists & their Animals (Quarter 2); Whimsical Winter Works (Quarter 3); Scenic Seascapes (Quarter 4). Supply Fee: There is a supply fee of $20.00, payable to the instructor on the first day of class which covers consumable class materials such a specialty papers, watercolor pencils, and paints.

1
Qtr 4
Mar 19
11:00 am
11:55 am
Tue
Junior Art Studio: Scenic Seascapes (Tue, 11am)

K-2nd

Kerry Diederich

10

$165.00

$148.50 by 03/15

Opens 02/13 6:00am

This class is a multi-media art sampler for our youngest artists! Each week students will learn a few fun facts about a type of art or artist, view sample works, and then will create a project in the style of the artist using a wide variety of materials and representative colors, patterns, textures, and embellishments. Young artists will have the opportunity to work with a different media each week such as tempera paint, various papers, color pencils, markers, tissue paper, translucent tracing paper, cray pas, oil pastels, charcoals, and watercolors.

Fourth quarter, Junior Artists will study seascape art and aspects of the ocean and its animals from artists such as John Groves, Jim Holland and Natasha Nazareako. Our art projects will vary and feature lighthouses, ocean animals, and seascapes. Through weekly projects, junior artists will create their own sea-inspired art while learning about the artist, the technique, and the subject matter.

Topics in this Series: Kings and Queens- Kids' Medieval Art (Quarter 1); Artists & their Animals (Quarter 2); Whimsical Winter Works (Quarter 3); Scenic Seascapes (Quarter 4). Supply Fee: There is a supply fee of $20.00, payable to the instructor on the first day of class which covers consumable class materials such a specialty papers, watercolor pencils, and paints.

1
Qtr 3
Jan 16
11:00 am
11:55 am
Tue
Junior Art Studio: Whimsical Winter Works (Tue, 11am)

K-2nd

Kerry Diederich

10

$165.00

$148.50 by 12/15

Opens 11/14 6:00am

This class is a multi-media art sampler for our youngest artists! Each week students will learn a few fun facts about a type of art or artist, view sample works, and then will create a project in the style of the artist using a wide variety of materials and representative colors, patterns, textures, and embellishments. Young artists will have the opportunity to work with a different media each week such as tempera paint, various papers, color pencils, markers, tissue paper, translucent tracing paper, cray pas, oil pastels, charcoals, and watercolors.

Junior Artists will study and create art that showcases winter with projects such as aerial view snowman, winter trees snow painting, polar bear art process, newspaper winter landscape, and fold, and print winter reflection. They will examine samples from artist who worked in similar material themes or styles.

Topics in this Series: Kings and Queens- Kids' Medieval Art (Quarter 1); Artists & their Animals (Quarter 2); Whimsical Winter Works (Quarter 3); Scenic Seascapes (Quarter 4). Supply Fee: There is a supply fee of $20.00, payable to the instructor on the first day of class which covers consumable class materials such a specialty papers, watercolor pencils, and paints.


1
Qtr 3
Jan 17
11:00 am
11:55 am
Wed
Junior Art Studio: Whimsical Winter Works (Wed, 11am)

K-2nd

Kerry Diederich

10

$165.00

$148.50 by 12/15

Opens 11/14 6:00am

This class is a multi-media art sampler for our youngest artists! Each week students will learn a few fun facts about a type of art or artist, view sample works, and then will create a project in the style of the artist using a wide variety of materials and representative colors, patterns, textures, and embellishments. Young artists will have the opportunity to work with a different media each week such as tempera paint, various papers, color pencils, markers, tissue paper, translucent tracing paper, cray pas, oil pastels, charcoals, and watercolors. Junior Artists will study and create art that showcases winter with projects such as aerial view snowman, winter trees snow painting, polar bear art process, newspaper winter landscape, and fold, and print winter reflection. They will examine samples from artist who worked in similar material themes or styles. Topics in this Series: Kings and Queens- Kids' Medieval Art (Quarter 1); Artists & their Animals (Quarter 2); Whimsical Winter Works (Quarter 3); Scenic Seascapes (Quarter 4). Supply Fee: There is a supply fee of $20.00, payable to the instructor on the first day of class which covers consumable class materials such a specialty papers, watercolor pencils, and paints.

1
Qtr 4
Mar 20
11:00 am
11:55 am
Wed
Krav Maga Self Defense for Kids: Green Stripe (WED)

5th-8th

Sarah Reynolds

10

$156.00

$140.40 by 03/15

Opens 02/13 6:00am

Krav Maga is the Israeli martial art which teaches self defense and fitness. Students of Krav Maga are taught a series of strategies to assess and respond to common situations, such as facing a bully. Kids are always taught first and foremost to get away, to get help, and to try to deescalate the situation. When that fails, students practice a technique that includes a warning strike followed by escape, and finally, they learn how to stand up for themselves and how to counterattack if a situation escalates and becomes threatening. Kids are empowered and gain confidence when they rehearse how to handle real-life situations. Exercises and in-class practice incorporate balance, coordination, energy, and other key elements of fitness along with life skills such as confidence, teamwork, respect, discipline, and respect. Students may enroll in Krav Maga at any time, and everyone will begin as a white belt. Each quarter, students will practice the full range of skills, but there will be two "featured" moves that a student can earn a belt stripe for being able to demonstrate. Featured moves will include a combative strike and a defensive escape technique. No one stripe is a prerequisite for any other color, and color stripes can be earned in any order. Fourth quarter, students will have the chance to earn a Green Stripe. Featured moves include: cover defense and wrist locks (red stripe); straight punch defense and bear hugs (orange stripe); head movement defense and front 2-handed choke (yellow stripe); round kick defense and back 2-handed choke (green stripe); front kick defense and guillotine choke (blue stripe); clinch defense and rear choke (purple stripe); ground striking defense and head lock defense (brown stripe); and 360 defense and full Nelson (black stripe). Students will be able to test for belt promotions to move through the ranks of white belt, yellow belt, orange belt, etc. On average, it is estimated that a student will be ready for a belt test after four quarters/four color stripes. Belt testing will be by coach approval. Topics in this Series: Red Stripe (1st Quarter), Orange Stripe (2nd Quarter), Yellow Stripe (3rd Quarter) and Green Stripe (4th Quarter). Assessments: Belt testing for promotion will be by coach recommendation, but on average will take 4 quarters. Lab/Supply Fee: A class fee of $10.00 is due payable to the instructor on the first day of class for the t-shirt and white belt (new students) or $5.00 for the white belt (returning students). An belt test fee of $25.00 is due payable to the instructor when a student is ready to test for promotion. What to Bring: Refillable water bottle. What to Wear: In lieu of a full martial arts uniform, students will be asked to wear a class t-shirt provided by the instructor. Students should also wear shorts, leggings, or loose, comfortable athletic pants, and comfortable athletic shoes or sneakers with their class t-shirt.

Prerequisites: None

1
Qtr 2
Oct 25
11:00 am
11:55 am
Wed
Krav Maga Self Defense for Kids: Orange Stripe (WED)

5th-8th

Sarah Reynolds

12

$135.00

$121.50 by 10/13

Opens 09/26 6:00am

Krav Maga is the Israeli martial art which teaches self defense and fitness. Students of Krav Maga are taught a series of strategies to assess and respond to common situations, such as facing a bully. Kids are always taught first and foremost to get away, to get help, and to try to deescalate the situation. When that fails, students practice a technique that includes a warning strike followed by escape, and finally, they learn how to stand up for themselves and how to counterattack if a situation escalates and becomes threatening. Kids are empowered and gain confidence when they rehearse how to handle real-life situations. Exercises and in-class practice incorporate balance, coordination, energy, and other key elements of fitness along with life skills such as confidence, teamwork, respect, discipline, and respect. Students may enroll in Krav Maga at any time, and everyone will begin as a white belt. Each quarter, students will practice the full range of skills, but there will be two "featured" moves that a student can earn a belt stripe for being able to demonstrate. Featured moves will include a combative strike and a defensive escape technique. No one stripe is a prerequisite for any other color, and color stripes can be earned in any order. Second quarter, students will have the chance to earn an Orange Stripe. Featured moves include: cover defense and wrist locks (red stripe); straight punch defense and bear hugs (orange stripe); head movement defense and front 2-handed choke (yellow stripe); round kick defense and back 2-handed choke (green stripe); front kick defense and guillotine choke (blue stripe); clinch defense and rear choke (purple stripe); ground striking defense and head lock defense (brown stripe); and 360 defense and full Nelson (black stripe). Students will be able to test for belt promotions to move through the ranks of white belt, yellow belt, orange belt, etc. On average, it is estimated that a student will be ready for a belt test after four quarters/four color stripes. Belt testing will be by coach approval. Topics in this Series: Red Stripe (1st Quarter), Orange Stripe (2nd Quarter), Yellow Stripe (3rd Quarter) and Green Stripe (4th Quarter). Assessments: Belt testing for promotion will be by coach recommendation, but on average will take 4 quarters. Lab/Supply Fee: A class fee of $10.00 is due payable to the instructor on the first day of class for the t-shirt and white belt (new students) or $5.00 for the white belt (returning students). An belt test fee of $25.00 is due payable to the instructor when a student is ready to test for promotion. What to Bring: Refillable water bottle. What to Wear: In lieu of a full martial arts uniform, students will be asked to wear a class t-shirt provided by the instructor. Students should also wear shorts, leggings, or loose, comfortable athletic pants, and comfortable athletic shoes or sneakers with their class t-shirt.

Prerequisites: None

1
Qtr 3
Jan 17
11:00 am
11:55 am
Wed
Krav Maga Self Defense for Kids: Yellow Stripe (WED)

5th-8th

Sarah Reynolds

10

$156.00

$140.40 by 12/15

Opens 11/14 6:00am

Krav Maga is the Israeli martial art which teaches self defense and fitness. Students of Krav Maga are taught a series of strategies to assess and respond to common situations, such as facing a bully. Kids are always taught first and foremost to get away, to get help, and to try to deescalate the situation. When that fails, students practice a technique that includes a warning strike followed by escape, and finally, they learn how to stand up for themselves and how to counterattack if a situation escalates and becomes threatening. Kids are empowered and gain confidence when they rehearse how to handle real-life situations. Exercises and in-class practice incorporate balance, coordination, energy, and other key elements of fitness along with life skills such as confidence, teamwork, respect, discipline, and respect. Students may enroll in Krav Maga at any time, and everyone will begin as a white belt. Each quarter, students will practice the full range of skills, but there will be two "featured" moves that a student can earn a belt stripe for being able to demonstrate. Featured moves will include a combative strike and a defensive escape technique. No one stripe is a prerequisite for any other color, and color stripes can be earned in any order. Third quarter, students will have the chance to earn a Yellow Stripe. Featured moves include: cover defense and wrist locks (red stripe); straight punch defense and bear hugs (orange stripe); head movement defense and front 2-handed choke (yellow stripe); round kick defense and back 2-handed choke (green stripe); front kick defense and guillotine choke (blue stripe); clinch defense and rear choke (purple stripe); ground striking defense and head lock defense (brown stripe); and 360 defense and full Nelson (black stripe). Students will be able to test for belt promotions to move through the ranks of white belt, yellow belt, orange belt, etc. On average, it is estimated that a student will be ready for a belt test after four quarters/four color stripes. Belt testing will be by coach approval. Topics in this Series: Red Stripe (1st Quarter), Orange Stripe (2nd Quarter), Yellow Stripe (3rd Quarter) and Green Stripe (4th Quarter). Assessments: Belt testing for promotion will be by coach recommendation, but on average will take 4 quarters. Lab/Supply Fee: A class fee of $10.00 is due payable to the instructor on the first day of class for the t-shirt and white belt (new students) or $5.00 for the white belt (returning students). An belt test fee of $25.00 is due payable to the instructor when a student is ready to test for promotion. What to Bring: Refillable water bottle. What to Wear: In lieu of a full martial arts uniform, students will be asked to wear a class t-shirt provided by the instructor. Students should also wear shorts, leggings, or loose, comfortable athletic pants, and comfortable athletic shoes or sneakers with their class t-shirt.

Prerequisites: None

1
Qtr 2
Oct 26
11:00 am
11:55 am
Thu
Lunch-N-Learn (Thu, 11am)

2nd-6th

Compass Staff

8

$121.00

$108.90 by 10/13

Opens 09/26 6:00am

Lunch-N-Learn is a supervised lunch hour for kids ages 8-12 whose parents are unable to be on campus during their break. If a family is unable to find a suitable class during a specific hour, kids can enroll in Lunch-N-Learn where they will eat their own lunches or snacks with other kids under the supervision of a Compass staff member. Lunch is not provided. Parents can make arrangements for food delivery such as Grub Hub, Door Dash, or Uber Eats. Some snacks are available for sale at Compass. During each hour, Compass staff will show educational programming such as Planet Earth, National Geographic, or How It's Made. Students are encouraged to bring homework, games, or puzzles to work on after lunch is finished. Students may bring tablets or hand-held video games but must have headphones or ear buds. The content of any video game or video streamed at Compass must be rated "E" for everyone. Students must be enrolled in other classes at Compass to participate in Lunch-N-Learn. The lunchtime program cannot be a student's only class at Compass.

Prerequisites: None

1
Qtr 3
Jan 18
11:00 am
11:55 am
Thu
Lunch-N-Learn (Thu, 11am)

2nd-6th

Compass Staff

12

$139.00

$125.10 by 12/15

Opens 11/14 6:00am

Lunch-N-Learn is a supervised lunch hour for kids ages 8-12 whose parents are unable to be on campus during their break. If a family is unable to find a suitable class during a specific hour, kids can enroll in Lunch-N-Learn where they will eat their own lunches or snacks with other kids under the supervision of a Compass staff member.

Lunch is not provided. Parents can make arrangements for food delivery such as Grub Hub, Door Dash, or Uber Eats. Some snacks are available for sale at Compass.

During each hour, Compass staff will show educational programming such as Planet Earth, National Geographic, or How It's Made. Students are encouraged to bring homework, games, or puzzles to work on after lunch is finished. Students may bring tablets or hand-held video games but must have headphones or ear buds. The content of any video game or video steamed at Compass must be rated "E" for everyone.

Students must be enrolled in other classes at Compass to participate in Lunch-N-Learn. The lunchtime program cannot be a student's only class at Compass.

Prerequisites: None

1
Qtr 4
Mar 21
11:00 am
11:55 am
Thu
Lunch-N-Learn (Thu, 11am)

2nd-6th

Compass Staff

12

$139.00

$125.10 by 03/15

Opens 02/13 6:00am

Lunch-N-Learn is a supervised lunch hour for kids ages 8-12 whose parents are unable to be on campus during their break. If a family is unable to find a suitable class during a specific hour, kids can enroll in Lunch-N-Learn where they will eat their own lunches or snacks with other kids under the supervision of a Compass staff member.

Lunch is not provided. Parents can make arrangements for food delivery such as Grub Hub, Door Dash, or Uber Eats. Some snacks are available for sale at Compass.

During each hour, Compass staff will show educational programming such as Planet Earth, National Geographic, or How It's Made. Students are encouraged to bring homework, games, or puzzles to work on after lunch is finished. Students may bring tablets or hand-held video games but must have headphones or ear buds. The content of any video game or video steamed at Compass must be rated "E" for everyone.

Students must be enrolled in other classes at Compass to participate in Lunch-N-Learn. The lunchtime program cannot be a student's only class at Compass.

Prerequisites: None

1
Qtr 2
Oct 24
11:00 am
11:55 am
Tue
Lunch-N-Learn (Tue, 11am)

2nd-6th

Compass Staff

8

$121.00

$108.90 by 10/13

Opens 09/26 6:00am

Lunch-N-Learn is a supervised lunch hour for kids ages 8-12 whose parents are unable to be on campus during their break. If a family is unable to find a suitable class during a specific hour, kids can enroll in Lunch-N-Learn where they will eat their own lunches or snacks with other kids under the supervision of a Compass staff member. Lunch is not provided. Parents can make arrangements for food delivery such as Grub Hub, Door Dash, or Uber Eats. Some snacks are available for sale at Compass. During each hour, Compass staff will show educational programming such as Planet Earth, National Geographic, or How It's Made. Students are encouraged to bring homework, games, or puzzles to work on after lunch is finished. Students may bring tablets or hand-held video games but must have headphones or ear buds. The content of any video game or video streamed at Compass must be rated "E" for everyone. Students must be enrolled in other classes at Compass to participate in Lunch-N-Learn. The lunchtime program cannot be a student's only class at Compass.

Prerequisites: None

1
Qtr 3
Jan 16
11:00 am
11:55 am
Tue
Lunch-N-Learn (Tue, 11am)

2nd-6th

Compass Staff

12

$139.00

$125.10 by 12/15

Opens 11/14 6:00am

Lunch-N-Learn is a supervised lunch hour for kids ages 8-12 whose parents are unable to be on campus during their break. If a family is unable to find a suitable class during a specific hour, kids can enroll in Lunch-N-Learn where they will eat their own lunches or snacks with other kids under the supervision of a Compass staff member.

Lunch is not provided. Parents can make arrangements for food delivery such as Grub Hub, Door Dash, or Uber Eats. Some snacks are available for sale at Compass.

During each hour, Compass staff will show educational programming such as Planet Earth, National Geographic, or How It's Made. Students are encouraged to bring homework, games, or puzzles to work on after lunch is finished. Students may bring tablets or hand-held video games but must have headphones or ear buds. The content of any video game or video steamed at Compass must be rated "E" for everyone.

Students must be enrolled in other classes at Compass to participate in Lunch-N-Learn. The lunchtime program cannot be a student's only class at Compass.

Prerequisites: None

1
Qtr 4
Mar 19
11:00 am
11:55 am
Tue
Lunch-N-Learn (Tue, 11am)

2nd-6th

Compass Staff

12

$139.00

$125.10 by 03/15

Opens 02/13 6:00am

Lunch-N-Learn is a supervised lunch hour for kids ages 8-12 whose parents are unable to be on campus during their break. If a family is unable to find a suitable class during a specific hour, kids can enroll in Lunch-N-Learn where they will eat their own lunches or snacks with other kids under the supervision of a Compass staff member.

Lunch is not provided. Parents can make arrangements for food delivery such as Grub Hub, Door Dash, or Uber Eats. Some snacks are available for sale at Compass.

During each hour, Compass staff will show educational programming such as Planet Earth, National Geographic, or How It's Made. Students are encouraged to bring homework, games, or puzzles to work on after lunch is finished. Students may bring tablets or hand-held video games but must have headphones or ear buds. The content of any video game or video steamed at Compass must be rated "E" for everyone.

Students must be enrolled in other classes at Compass to participate in Lunch-N-Learn. The lunchtime program cannot be a student's only class at Compass.

Prerequisites: None

1
Qtr 2
Oct 25
11:00 am
11:55 am
Wed
Lunch-N-Learn (Wed, 11am)

2nd-6th

Compass Staff

8

$121.00

$108.90 by 10/13

Opens 09/26 6:00am

Lunch-N-Learn is a supervised lunch hour for kids ages 8-12 whose parents are unable to be on campus during their break. If a family is unable to find a suitable class during a specific hour, kids can enroll in Lunch-N-Learn where they will eat their own lunches or snacks with other kids under the supervision of a Compass staff member. Lunch is not provided. Parents can make arrangements for food delivery such as Grub Hub, Door Dash, or Uber Eats. Some snacks are available for sale at Compass. During each hour, Compass staff will show educational programming such as Planet Earth, National Geographic, or How It's Made. Students are encouraged to bring homework, games, or puzzles to work on after lunch is finished. Students may bring tablets or hand-held video games but must have headphones or ear buds. The content of any video game or video streamed at Compass must be rated "E" for everyone. Students must be enrolled in other classes at Compass to participate in Lunch-N-Learn. The lunchtime program cannot be a student's only class at Compass.

Prerequisites: None

1
Qtr 3
Jan 17
11:00 am
11:55 am
Wed
Lunch-N-Learn (Wed, 11am)

2nd-6th

Compass Staff

12

$139.00

$125.10 by 12/15

Opens 11/14 6:00am

Lunch-N-Learn is a supervised lunch hour for kids ages 8-12 whose parents are unable to be on campus during their break. If a family is unable to find a suitable class during a specific hour, kids can enroll in Lunch-N-Learn where they will eat their own lunches or snacks with other kids under the supervision of a Compass staff member.

Lunch is not provided. Parents can make arrangements for food delivery such as Grub Hub, Door Dash, or Uber Eats. Some snacks are available for sale at Compass.

During each hour, Compass staff will show educational programming such as Planet Earth, National Geographic, or How It's Made. Students are encouraged to bring homework, games, or puzzles to work on after lunch is finished. Students may bring tablets or hand-held video games but must have headphones or ear buds. The content of any video game or video steamed at Compass must be rated "E" for everyone.

Students must be enrolled in other classes at Compass to participate in Lunch-N-Learn. The lunchtime program cannot be a student's only class at Compass.

Prerequisites: None

1
Qtr 4
Mar 20
11:00 am
11:55 am
Wed
Lunch-N-Learn (Wed, 11am)

2nd-6th

Compass Staff

12

$139.00

$125.10 by 03/15

Opens 02/13 6:00am

Lunch-N-Learn is a supervised lunch hour for kids ages 8-12 whose parents are unable to be on campus during their break. If a family is unable to find a suitable class during a specific hour, kids can enroll in Lunch-N-Learn where they will eat their own lunches or snacks with other kids under the supervision of a Compass staff member.

Lunch is not provided. Parents can make arrangements for food delivery such as Grub Hub, Door Dash, or Uber Eats. Some snacks are available for sale at Compass.

During each hour, Compass staff will show educational programming such as Planet Earth, National Geographic, or How It's Made. Students are encouraged to bring homework, games, or puzzles to work on after lunch is finished. Students may bring tablets or hand-held video games but must have headphones or ear buds. The content of any video game or video steamed at Compass must be rated "E" for everyone.

Students must be enrolled in other classes at Compass to participate in Lunch-N-Learn. The lunchtime program cannot be a student's only class at Compass.

Prerequisites: None

1
Qtr 2
Nov 02
11:00 am
11:55 am
Thu
Manipulating Math: Fun with Fractions *

3rd-4th

Becca Sticha

10

$117.00

$105.30 by 10/13

Opens 09/26 6:00am

Kids encounter fractions everyday but may not realize it! They intuitively understand half of a cookie, one quarter of cake, or a third of a pizza. Each week students will use real world examples to illustrate fraction concepts such as part of a whole, part of a set, number lines, comparing fractions, and more. For example, have you ever wondered where music notes get their names? Explore fractions as part of a whole by examining a measure and how different notes make up the whole. Students will create rhythms and be able to explain the math behind the music. Enjoy games? Learn a new version of the game War and dazzle your friends with tricks to quickly compare fractions in your head. Do you like to cook? Fractions are found in recipes that kids like to bake. Explore what it means to buy three quarters of a pound of cheese at the deli, be half way to grandma's house, and express that there were 72 red Legos in a package of 500. Fractions even pop up in telling time- half past ten or quarter 'til one. Fractions can be learned through hands-on experiments with everyday objects. Students will cut, chop, slice, and separate to see that 2/6 is the same as 1/3. They will experiment with combining fractions, such as doubling or tripling a recipe. These activities will provide a real-life understanding of different denominators and equivalent fractions. Students will practice problem solving skills, reasoning, and basic math in this class. Demystify fractions and enjoy math in your daily life! Dates: Please note that this is a 6-week class that begins on November 2 instead of October 26 Topics in this Series: Measurement Madness (Quarter 1); Fun with Fractions (Quarter 2); Geometry Games (Quarter 3); and Simple Statistics (Quarter 4)

Prerequisites: None

1
Qtr 3
Jan 18
11:00 am
11:55 am
Thu
Manipulating Math: Geometry Games

3rd-4th

Becca Sticha

10

$154.00

$138.60 by 12/15

Opens 11/14 6:00am

Without geometry, life might be POINTless! Shapes are everywhere! We will sort them into categories and answer questions like, "Is a square always a rectangle?" Design a hidden picture puzzle to share with your friends, learn about edges and vertices by building 3-D solids, use cubes to fill containers and explore volume, discover Pi for yourself by measuring circles, create Cartesian art by using a coordinate grid and ordered pairs, and more! Each week, master a new concept with hands-on, real world math! Topics will include angles, polygons, triangles, circles, three dimensional solids and more. Students will practice problem solving skills, reasoning, and basic math in this class. Topics in this Series: Measurement Madness (Quarter 1); Fun with Fractions (Quarter 2); Geometry Games (Quarter 3); and Simple Statistics (Quarter 4)

Prerequisites: None

1
Qtr 4
Mar 21
11:00 am
11:55 am
Thu
Manipulating Math: Simple Statistics

3rd-4th

Becca Sticha

10

$154.00

$138.60 by 03/15

Opens 02/13 6:00am

Questions and more questions! We will be creating our own surveys and deciding the best ways to display our data. Maybe you want to quantify the types of extra curricular activities of Compass students, or maybe you'd like to find out the average bedtime of students of different age groups. Are you into sports? Let's talk about baseball stats and measures of center! We will even learn how to use statistics to support an argument. Students will formulate questions and conduct investigations, learn about gathering data, represent data in a variety of tables, charts, graphs, and plots, and analyze and interpret data by making inferences, observing trends, drawing conclusions and making predictions. Students will practice problem solving skills, reasoning and basic math in this class Topics in this Series: Measurement Madness (Quarter 1); Fun with Fractions (Quarter 2); Geometry Games (Quarter 3); and Simple Statistics (Quarter 4)

Prerequisites: None

1
Qtr 2
Oct 24
11:00 am
11:55 am
Tue
Marine Biology: Coastal Biomes*

5th-6th

Osk Huneycutt

12

$169.00

$152.10 by 10/13

Opens 09/26 6:00am

Earth is an ocean planet! Life began in the oceans, and they are the linchpin of the biological, chemical, and physical processes that allow our planet to support life. This class will give students a basic understanding of the chemistry, physics and biology of earth's oceans. We'll also learn how oceans are informing our search for life on other planets. The focus will be on hands-on, dynamic learning, and students will engage in hands on demonstrations and experiments during each class. During the second quarter, students will take a detailed look at the amazing variety of marine habitats around the world. We'll explore marine biomes that are found along the coasts: tropical coral reef systems, temperate kelp forests, tidal communitites, salt marshes, mangrove forests, and rocky shores. The geographic distribution, food webs, important primary producers and consumers, representative species, and notable species interactions for each biome will be discussed and compared to other marine and terrestrial biomes. Over the course of the quarter, students will assemble a "ship's log" of our virtual expedition which will include a map of the ocean biomes of the earth, with detailed sections on each biome we investigate. Topics in this Series: Oceanography (Quarter 1); Coastal Biomes (Quarter 2); Open Water Habitats (Quarter 3); and Marine Animal Close-Up (Quarter 4).Lab/Supply Fee: A class fee of $15.00 is due payable to the instructor on the first day of class.

Prerequisites: None

1
Qtr 4
Mar 19
11:00 am
11:55 am
Tue
Marine Biology: Marine Animal Close-Up

5th-6th

Osk Huneycutt

10

$193.00

$173.70 by 03/15

Opens 02/13 6:00am

Earth is an ocean planet! Life began in the oceans, and they are the linchpin of the biological, chemical, and physical processes that allow our planet to support life. This class will give students a basic understanding of the chemistry, physics and biology of earth's oceans. We'll also learn how oceans are informing our search for life on other planets. The focus will be on hands-on, dynamic learning, and students will engage in hands on demonstrations and experiments during each class. During the fourth quarter, we'll be moving from a big picture perspective, looking at ecology and biomes, to focus in on individual species and how they live. We'll trace the evolution of the major groups of marine plants and animals, to see how their morphology and adaptations became more complex and diverse over time. The class will zoom in on representative species, let students vote on the most interesting, and compile a Case Studies science log that profiles these species. We'll also have a chance to observe and interact with living aquatic organisms in our classroom. Come meet bioluminescent dinoflagellates and feed an anemone! Topics in this Series: Oceanography (Quarter 1); Coastal Biomes (Quarter 2); Open Water Habitats (Quarter 3); and Marine Animal Close-Up (Quarter 4).Lab/Supply Fee: A class fee of $15.00 is due payable to the instructor on the first day of class.

Prerequisites: None

1
Qtr 3
Jan 16
11:00 am
11:55 am
Tue
Marine Biology: Open Ocean Habitats

5th-6th

Osk Huneycutt

10

$193.00

$173.70 by 12/15

Opens 11/14 6:00am

Earth is an ocean planet! Life began in the oceans, and they are the linchpin of the biological, chemical, and physical processes that allow our planet to support life. This class will give students a basic understanding of the chemistry, physics and biology of earth's oceans. We'll also learn how oceans are informing our search for life on other planets. The focus will be on hands-on, dynamic learning, and students will engage in hands on demonstrations and experiments during each class. During the third quarter, students will continue to examine the amazing variety of marine habitats around the world. We'll explore marine habitats that are found in the open ocean (or limnetic zones) including near surface and deep water biomes, abyssal plains, deep trenches, hydrothermal vents, and polar waters. The geographic distribution, food webs, important primary producers and consumers, representative species, and notable species interactions for each biome will be discussed and compared to other marine and terrestrial biomes. Over the course of the quarter, students will assemble a "ship's log" of our virtual expedition which will include a map of the ocean biomes of the earth, with detailed sections on each biome we investigate. Topics in this Series: Oceanography (Quarter 1); Coastal Biomes (Quarter 2); Open Water Habitats (Quarter 3); and Marine Animal Close-Up (Quarter 4).Lab/Supply Fee: A class fee of $15.00 is due payable to the instructor on the first day of class.

Prerequisites: None

1
Qtr 2
Oct 24
11:00 am
11:55 am
Tue
Nature Quest: Autumn- Adventurers (Tue) *

K-2nd

Sevim Kalyoncu

9

$131.00

$117.90 by 10/13

Opens 09/26 6:00am

Find fascinating things in late fall! Hike through piles of fallen leaves. See farther through the bare branches. Look for evidence of animals getting ready for winter and birds migrating to warmer locales. Discover changes in plant life, observe stream ecology, and watch for changes in the weather! Step outdoors to each week to explore nature with a senior naturalist/outdoor educator. Take a break from sit-down classes, indoor activities, and screen time to explore the natural world, get fresh air, and exercise. The group will explore the southern section of Sugarland Stream Valley Park in Herndon while they discover all the secrets that woods hold when you stop, look, listen, smell, touch, turn-over, and peek under! A portion of each session will be seeking and discussing what is found each season. Students will get to know native animals and key types of plants and trees in our area. Emphasis will be on becoming comfortable with things they encounter outdoors, observing and appreciating discoveries in nature, safe exploration of the woods, and how to be a good steward of nature. The class will also discuss outdoor skills such as shelter and outdoor safety. Students will play games in the woods to practice outdoor skills. Visit the Compass Nature Quest class webpage for more information on the program, location, and Frequently Asked Questions. Students should come prepared for class with outdoor/play clothes, closed-toe shoes, sunscreen and/or insect repellent, a hat, and jacket or layered outerwear depending on the weather/temperature. The group exploration/activities in the woods are for enrolled students only, and tag-along parents and siblings cannot be accommodated. Students must be minimum age 5 by the start of class, be comfortable separating from their parents for the duration of class and must be able to stay in a group and follow instructions.

1
Qtr 2
Oct 25
11:00 am
11:55 am
Wed
Nature Quest: Autumn- Adventurers (Wed) *

K-2nd

Sevim Kalyoncu

10

$131.00

$117.90 by 10/13

Opens 09/26 6:00am

Find fascinating things in late fall! Hike through piles of fallen leaves. See farther through the bare branches. Look for evidence of animals getting ready for winter and birds migrating to warmer locales. Discover changes in plant life, observe stream ecology, and watch for changes in the weather! Step outdoors to each week to explore nature with a senior naturalist/outdoor educator. Take a break from sit-down classes, indoor activities, and screen time to explore the natural world, get fresh air, and exercise. The group will explore the southern section of Sugarland Stream Valley Park in Herndon while they discover all the secrets that woods hold when you stop, look, listen, smell, touch, turn-over, and peek under! A portion of each session will be seeking and discussing what is found each season. Students will get to know native animals and key types of plants and trees in our area. Emphasis will be on becoming comfortable with things they encounter outdoors, observing and appreciating discoveries in nature, safe exploration of the woods, and how to be a good steward of nature. The class will also discuss outdoor skills such as shelter and outdoor safety. Students will play games in the woods to practice outdoor skills. Visit the Compass Nature Quest class webpage for more information on the program, location, and Frequently Asked Questions. Students should come prepared for class with outdoor/play clothes, closed-toe shoes, sunscreen and/or insect repellent, a hat, and jacket or layered outerwear depending on the weather/temperature. The group exploration/activities in the woods are for enrolled students only, and tag-along parents and siblings cannot be accommodated. Students must be minimum age 5 by the start of class, be comfortable separating from their parents for the duration of class and must be able to stay in a group and follow instructions.

1
Qtr 4
Mar 19
11:00 am
11:55 am
Tue
Nature Quest: Spring- Adventurers (Tue)

K-2nd

Sevim Kalyoncu

8

$149.00

$134.10 by 03/15

Opens 02/13 6:00am

Experience the thrill of spring- nature's fastest paced season! Watch as the forest transforms each week with new leaves, flowers, nests, and the full stream bursting with life. It is the time for harvesting wild edibles, enjoying bird-song, and relishing the sights and smells of wildflowers and the fresh spring air. Step outdoors to each week to explore nature with a senior naturalist/outdoor educator. Take a break from sit-down classes, indoor activities, and screen time to explore the natural world, get fresh air, and exercise. The group will explore the southern section of Sugarland Stream Valley Park in Herndon while they discover all the secrets that woods hold when you stop, look, listen, smell, touch, turn-over, and peek under! A portion of each session will be seeking and discussing what is found each season. Students will get to know native animals and key types of plants and trees in our area. Emphasis will be on becoming comfortable with things they encounter outdoors, observing and appreciating discoveries in nature, safe exploration of the woods, and how to be a good steward of nature. The class will also discuss outdoor skills such as shelter and outdoor safety. Students will play games in the woods to practice outdoor skills. Visit the Compass Nature Quest class webpage for more information on the program, location, and Frequently Asked Questions. Students should come prepared for class with outdoor/play clothes, closed-toe shoes, sunscreen and/or insect repellent, a hat, and jacket or layered outerwear depending on the weather/temperature. The group exploration/activities in the woods are for enrolled students only, and tag-along parents and siblings cannot be accommodated. Students must be age 6 by the start of the class, and they must be comfortable separating from their parents for the duration of the class. Students must be minimum age 5 by the start of class, be comfortable separating from their parents for the duration of class and must be able to stay in a group and follow instructions.

1
Qtr 4
Mar 20
11:00 am
11:55 am
Wed
Nature Quest: Spring- Adventurers (Wed)

K-2nd

Sevim Kalyoncu

8

$149.00

$134.10 by 03/15

Opens 02/13 6:00am

Experience the thrill of spring- nature's fastest paced season! Watch as the forest transforms each week with new leaves, flowers, nests, and the full stream bursting with life. It is the time for harvesting wild edibles, enjoying bird-song, and relishing the sights and smells of wildflowers and the fresh spring air. Step outdoors to each week to explore nature with a senior naturalist/outdoor educator. Take a break from sit-down classes, indoor activities, and screen time to explore the natural world, get fresh air, and exercise. The group will explore the southern section of Sugarland Stream Valley Park in Herndon while they discover all the secrets that woods hold when you stop, look, listen, smell, touch, turn-over, and peek under! A portion of each session will be seeking and discussing what is found each season. Students will get to know native animals and key types of plants and trees in our area. Emphasis will be on becoming comfortable with things they encounter outdoors, observing and appreciating discoveries in nature, safe exploration of the woods, and how to be a good steward of nature. The class will also discuss outdoor skills such as shelter and outdoor safety. Students will play games in the woods to practice outdoor skills. Visit the Compass Nature Quest class webpage for more information on the program, location, and Frequently Asked Questions. Students should come prepared for class with outdoor/play clothes, closed-toe shoes, sunscreen and/or insect repellent, a hat, and jacket or layered outerwear depending on the weather/temperature. The group exploration/activities in the woods are for enrolled students only, and tag-along parents and siblings cannot be accommodated. Students must be age 6 by the start of the class, and they must be comfortable separating from their parents for the duration of the class. Students must be minimum age 5 by the start of class, be comfortable separating from their parents for the duration of class and must be able to stay in a group and follow instructions.

1
Qtr 3
Jan 16
11:00 am
11:55 am
Tue
Nature Quest: Winter- Adventurers (Tue)

K-2nd

Sevim Kalyoncu

8

$149.00

$134.10 by 12/15

Opens 11/14 6:00am

Witness the wonders of winter! Bundle up and look for signs of how animals live in the cold. Discover tracks in the snow, uncover nests and borrows, and find out who munched on twigs or bark. Observe transformations in plant life, moss, and fungus, and watch the changes to the watershed. Step outdoors to each week to explore nature with a senior naturalist/outdoor educator. Take a break from sit-down classes, indoor activities, and screen time to explore the natural world, get fresh air, and exercise. The group will explore the southern section of Sugarland Stream Valley Park in Herndon while they discover all the secrets that woods hold when you stop, look, listen, smell, touch, turn-over, and peek under! A portion of each session will be seeking and discussing what is found each season. Students will get to know native animals and key types of plants and trees in our area. Emphasis will be on becoming comfortable with things they encounter outdoors, observing and appreciating discoveries in nature, safe exploration of the woods, and how to be a good steward of nature. The class will also discuss outdoor skills such as shelter and outdoor safety. Students will play games in the woods to practice outdoor skills. Visit the Compass Nature Quest class webpage for more information on the program, location, and Frequently Asked Questions. Students should come prepared for class with outdoor/play clothes, closed-toe shoes, sunscreen and/or insect repellent, a hat, and jacket or layered outerwear depending on the weather/temperature. Students must be minimum age 5 by the start of class, be comfortable separating from their parents for the duration of class and must be able to stay in a group and follow instructions.

1
Qtr 3
Jan 17
11:00 am
11:55 am
Wed
Nature Quest: Winter- Adventurers (Wed)

K-2nd

Sevim Kalyoncu

8

$149.00

$134.10 by 12/15

Opens 11/14 6:00am

Witness the wonders of winter! Bundle up and look for signs of how animals live in the cold. Discover tracks in the snow, uncover nests and borrows, and find out who munched on twigs or bark. Observe transformations in plant life, moss, and fungus, and watch the changes to the watershed. Step outdoors to each week to explore nature with a senior naturalist/outdoor educator. Take a break from sit-down classes, indoor activities, and screen time to explore the natural world, get fresh air, and exercise. The group will explore the southern section of Sugarland Stream Valley Park in Herndon while they discover all the secrets that woods hold when you stop, look, listen, smell, touch, turn-over, and peek under! A portion of each session will be seeking and discussing what is found each season. Students will get to know native animals and key types of plants and trees in our area. Emphasis will be on becoming comfortable with things they encounter outdoors, observing and appreciating discoveries in nature, safe exploration of the woods, and how to be a good steward of nature. The class will also discuss outdoor skills such as shelter and outdoor safety. Students will play games in the woods to practice outdoor skills. Visit the Compass Nature Quest class webpage for more information on the program, location, and Frequently Asked Questions. Students should come prepared for class with outdoor/play clothes, closed-toe shoes, sunscreen and/or insect repellent, a hat, and jacket or layered outerwear depending on the weather/temperature. Students must be minimum age 5 by the start of class, be comfortable separating from their parents for the duration of class and must be able to stay in a group and follow instructions.

1
Semester
Jan 18
11:00 am
11:55 am
Thu
Psychology: Case Studies in Social and Abnormal Psychology *ONLINE*

9th-12th

Natalie Di Vietri

10

$344.00

$309.60 by 12/15

Opens 11/14 6:00am

Would your behavior change if you suddenly found yourself working as a prison guard? Are your opinions influenced by others? If you were in distress, would it be better to have more people around you, or fewer? How do we define abnormality and classify mental disorders? How common are mental disorders and which are the most prevalent? How do mental disorders vary across cultures? The answers to these questions and others like them may surprise you! This class will begin by introducing students to the study of social interaction and human nature by reading, discussing and analyzing four influential cases that have shaped the way we understand social psychology today. Students will investigate factors that affect human behavior in different social settings and will learn about group behavior, the bystander effect, obedience to authority and more.

Halfway through the semester, we will switch gears and examine the nature, causes, and treatment of mental disorders. We will examine case studies by renowned psychologists including Dr. Mary Pipher. These readings will be at the core of this class, leading to ongoing, intellectually stimulating discussions. Topics covered will include phobias, PTSD, eating disorders, OCD, addiction, schizophrenia, dementia and more. Students will learn how to analyze field work, evaluate theories, and think critically about how these studies apply to the world around them. They will also have an opportunity to share research on a personal topic of interest.

Topics in this Series: Neuropsychology and Cognition (Semester 1) and Social and Abnormal Psychology (Semester 2)

Workload: Students should expect to spend 2 hours per week outside of class on readings. Students will be expected to prepare for weekly discussions by reading the selected case study and answering questions.

Assignments: All assignments will be posted on password-protected Canvas classroom management site. There, students can access assignments and upload homework. Extension assignments may include watching a short video clip, creating discussion questions, or suggesting a follow-up study.

Assessments: The instructor will assign points for class participation and homework that the parents can use in assigning a grade.

Lab/Supply Fee : None.

Credit: Homeschool families may wish to count this course as a component (partial) credit in Social Sciences for purposes of a high school transcript.


Prerequisites: None

1
Semester
Jan 19
11:00 am
11:55 am
Fri
Reading Rally: A Complete Language Arts Program Green Group (Fri, Sem 2)

2nd

Catherine Vanlandingham

6

$661.00

$594.90 by 12/15

Opens 11/14 6:00am

Reading affects a student's achievement in all aspects of schoolwork, so strong literacy skills are fundamental to success in homeschooling. This weekly class is a small reading group where students are placed with 2-4 peers who read at a similar level to follow a comprehensive language arts curriculum under the guidance of experienced reading specialist Catherine Vanlandingham. Each Monday meeting will include a short story with select vocabulary words, a graphic organizer, main themes, and embedded learning objectives. Students will continue to practice language arts skills at home with easy-to-implement "page a day" workbook activities assigned by the instructor and implemented by the parents. For most early elementary learners, enrollment in Reading Rally can serve as either a supplement to another at-home reading curriculum or as a complete, self-contained language arts curriculum. Weekly readings are organized around thematic units. The instructor will teach students how to approach a new story as a fun reading puzzle. For example, before reading in class, students will conduct a "picture walk" to overview and predict elements of the story from the illustrations, review a graphic organizer to assist in writing sentences, define vocabulary words, and preview summary questions. Then, the instructor will read the story aloud, model good reading practices, and encourage students to read. Students will only be asked to read aloud when they feel comfortable and have built trust in their group. All follow-up activities are designed around learning objectives such as decoding, comprehension, prediction, visualization, and verbalization. First time registrations in Reading Rally include the cost of a 30-minute, individual assessment conducted in-person or virtually by Mrs. Vanlandingham. Parents are encouraged to contact Compass to schedule their child's reading assessment before registering. Families register without the assessment for grade-level placement must be prepared to reschedule to a different reading group if indicated by the assessment. Grade level references in Reading Rally are based on scope, sequence and pacing that correlate to the Grade Level Equivalent (GLE) standards of learning. Students who are more than one year behind in GLE may be recommended for a second, weekly class meeting on Fridays or in additional 1-on-1 private reading instruction to make up ground in reading skills. The instructor has experience working with reluctant and fearful readers, those who are late bloomers, neurodivergent, dyslexic, and ESOL students. The instructor may recommend a more complete evaluation by a neuropsychologist if she suspects other learning differences are impacting the student's reading. Students will work from a spiral bound copy of reading textbook and workbook by Pearson. Students continuing from one semester to the next will receive priority registration to remain with their reading group and do not have to pay for an additional assessment.

1
Semester
Jan 15
11:00 am
11:55 am
Mon
Reading Rally: A Complete Language Arts Program Green Group (Mon, Sem 2)

2nd

Catherine Vanlandingham

6

$699.00

$629.10 by 12/15

Opens 11/14 6:00am

Reading affects a student's achievement in all aspects of schoolwork, so strong literacy skills are fundamental to success in homeschooling. This weekly class is a small reading group where students are placed with 2-4 peers who read at a similar level to follow a comprehensive language arts curriculum under the guidance of experienced reading specialist Catherine Vanlandingham. Each Monday meeting will include a short story with select vocabulary words, a graphic organizer, main themes, and embedded learning objectives. Students will continue to practice language arts skills at home with easy-to-implement "page a day" workbook activities assigned by the instructor and implemented by the parents. For most early elementary learners, enrollment in Reading Rally can serve as either a supplement to another at-home reading curriculum or as a complete, self-contained language arts curriculum. Weekly readings are organized around thematic units. The instructor will teach students how to approach a new story as a fun reading puzzle. For example, before reading in class, students will conduct a "picture walk" to overview and predict elements of the story from the illustrations, review a graphic organizer to assist in writing sentences, define vocabulary words, and preview summary questions. Then, the instructor will read the story aloud, model good reading practices, and encourage students to read. Students will only be asked to read aloud when they feel comfortable and have built trust in their group. All follow-up activities are designed around learning objectives such as decoding, comprehension, prediction, visualization, and verbalization. First time registrations in Reading Rally include the cost of a 30-minute, individual assessment conducted in-person or virtually by Mrs. Vanlandingham. Parents are encouraged to contact Compass to schedule their child's reading assessment before registering. Families register without the assessment for grade-level placement must be prepared to reschedule to a different reading group if indicated by the assessment. Grade level references in Reading Rally are based on scope, sequence and pacing that correlate to the Grade Level Equivalent (GLE) standards of learning. Students who are more than one year behind in GLE may be recommended for a second, weekly class meeting on Fridays or in additional 1-on-1 private reading instruction to make up ground in reading skills. The instructor has experience working with reluctant and fearful readers, those who are late bloomers, neurodivergent, dyslexic, and ESOL students. The instructor may recommend a more complete evaluation by a neuropsychologist if she suspects other learning differences are impacting the student's reading. Students will work from a spiral bound copy of reading textbook and workbook by Pearson. A class fee of $89.00 is due payable to Compass for class materials. Students continuing from one semester to the next will receive priority registration to remain with their reading group and do not have to pay for an additional assessment.

1
Qtr 2
Oct 26
11:00 am
11:55 am
Thu
Spanish Amigos (11am Q2) *

2nd-3rd

Sirdley Taborga

12

$167.00

$150.30 by 10/13

Opens 09/26 6:00am

Buenos dias! Spanish Amigos (Friends) is a fun, play-based, Spanish immersion class for young students. Much like learning their native language, students will be exposed to the sounds, vocabulary, and phrases in Spanish through songs, games, stories, interactive and hands-on activities. Limited cues in English will be used to prompt students in the first few weeks. The teacher will bring toys and objects each week to give kids tangible, hands-on examples of the vocabulary being introduced. Each quarter introduces new themes and new vocabulary in Spanish, so children can continue to build their language basics. However, themes and units are non-sequential, so students may enroll in this level in any quarter. The goal of this introductory course is to lay foundations in sounds, vocabulary, and simple phrases while having fun and building confidence in a foreign language. Instruction will be predominantly verbal, but key vocabulary words may be written down for students to begin a sense of spelling. Students will be encouraged to write down new words each week, but reading, writing, spelling, and note-taking will not be expected. Fluency should not be expected at this level. Material/Supply Fee: The instructor will order a South-American written/published Spanish activity book for students in-class use after assessing their ages/skill levels. Parents will be asked to reimburse the instructor for the expense, typically $10-$15.

1
Semester
Jan 19
11:00 am
11:55 am
Fri
The Art of Storytelling: A Creative Writing Workshop (S2)

10th-12th

Anne Taranto

10

$356.00

$320.40 by 12/15

Opens 11/14 6:00am

Teen writers will take inspiration from other writers in this semester-long creative writing workshop:


"You can't use up creativity. The more you use, the more you have." - Maya Angelou
"Good stories are not written. They are rewritten." - Phyllis Whitney
"You may not write well every day, but you can always edit a bad page. You can't edit a blank page." - Jodi Picoult

This class is designed to inspire teens who are interested in writing short fiction to learn the "tools of the trade", from developing a plot that fits within the scope of a short story arc and developing narrative structure and characterization, to writing convincing dialogue. Each week students will read a short story that demonstrates a particular narrative perspective or technique and then complete a writing exercise designed to emulate that technique. Portions of each class will be dedicated to writing and to peer feedback. The class will culminate in sharing any stories that may develop out of these exercises in a collaborative workshop setting.

Topics in this Series: The Art of Storytelling continues both semesters, with each semester a separate registration. The short stories and writing styles examined will not be repeated, so students can take both semesters to further their writing. Students continuing from first semester receive priority pre-registration for second semester.

Prerequisites: Reading/writing at a high school level (9th grade or higher)

Workload: Students should expect to spend 2-3 hours per week outside of class.

Assignments: Weekly reading assignments will be posted on Google Classroom. Students will need their own email addresses to access the system, and parents may be set up as additional "observers" to their teen's account.

Assessments: A point scale of 1-3 will be used to evaluate students based on their level of preparation, their participation in discussion, and their completion of extension activities. Parents may use the total points earned to calculate a grade.

Textbook/Materials: Because students will need a clean, inexpensive copies of the short story anthology, and because they must be able to refer to the passages on the same page numbers, the selected collection will be pre-purchased for students. (See Supply Fee below).

Lab/Supply Fee: A class fee of TBD (less than $10.00) is due payable to Compass on the first day of class for the Short Story Anthology that will be used in class (to be selected).

What to Bring: Short story collection, notebook or laptop (depending on student's preferred method of writing), and printed copies of student's writing on days he/she is ready to share writing.

Credit: Homeschool families may wish to count this course as a component (partial) credit in English/Language Arts for purposes of a high school transcript.

1
Qtr 4
Mar 20
11:00 am
11:55 am
Wed
Up Close! Macro Investigator

3rd-4th

Donna Shackelford

10

$222.00

$199.80 by 03/15

Opens 02/13 6:00am

Students will learn all about the tools that scientists use to see far-away worlds up close! Discover how different tools aid in distant observations- from binoculars to telescopes- and learn what different magnifications can reveal about the distant universe. Students will learn the different parts of a telescope, and will build a model telescope. The class will learn how lenses can be combined to give us the power to observe things millions of miles away in space. The class will learn about the capabilities and limitations of back yard telescopes versus mega-earth mounted telescopes, and space-based telescopes. They will compare and contrast images collected from different type of telescopes. Students will also practice keeping a lab notebook and making detailed observations and drawings of what they observe.

Topics in Series: Extreme Animal Kingdom: Extraordinary Organisms (Quarter 1); Extreme Animal Kingdom: Fascinating Phyla (Quarter 2); Up Close! Micro Investigator (Quarter 3); Up Close! Macro Investigator (Quarter 4)

1
Qtr 3
Jan 17
11:00 am
11:55 am
Wed
Up Close! Micro Investigator

3rd-4th

Donna Shackelford

10

$222.00

$199.80 by 12/15

Opens 11/14 6:00am

Students will learn all about the tools that scientists use to see microscopic world up close! Discover how different tools aid in microscopic observations- from magnifying glasses to microscopes- and learn what different magnifications can reveal about the microscopic universe. Students will learn the parts of a microscope and how to make slides. In labs, they will make slides using living and non-living organisms, stain an onion peel, and make a wet-mount slide to observe the nucleus. The class will examine microscopic plants (aquatic plant leaf) and animals (hydra and daphnia). Students will also practice keeping a lab notebook and making detailed observations and drawings of what they observe.

Topics in Series: Extreme Animal Kingdom: Extraordinary Organisms (Quarter 1); Extreme Animal Kingdom: Fascinating Phyla (Quarter 2); Up Close! Micro Investigator (Quarter 3); Up Close! Macro Investigator (Quarter 4)

1
Semester
Jan 18
11:00 am
11:55 am
Thu
Write to the Point: Essays & Short Stories

7th-9th

Christina Somerville

10

$356.00

$320.40 by 12/15

Opens 11/14 6:00am

Write to the Point is a comprehensive, middle school-level writing class that will prepare 7th, 8th, and 9th grade students for high school level composition. The class will practice the fundamentals of composition through weekly writing assignments that encompass a variety of writing formats.

Second Semester, students will learn to "stick to the point" in their writing. They will be challenged to identify their audience, define their purpose, and back-up their topic, thesis, or moral across multiple paragraph compositions. The class will continue to review writing basics such as grammar, agreement, and tense, and will learn tips for effective revision, editing, and feedback. Students will have the flexibility to select prompts and topics relevant to their own interests and will practice a variety of longer writing styles such as essays and short stories.

Part of each in-class session will be dedicated to sharing and review of writing completed at home. Sometimes, students will be paired with classmates for peer review of grammar; other times, the class will collaborate through shared GoogleDocs for review and feedback of others' writing. Students should bring a laptop and charging cord to class each week for accessing in-progress assignments.

Topics in this series include: Paragraphs & Articles (Semester 1) and Essays & Short Stories (Semester 2).


Prerequisites: None

1
Qtr 2
Oct 26
11:05 am
11:45 am
Thu
Swimming: Beginners/ Adv. Beginners (Thu, Q2)

4th-6th

YMCA

10

$105.00

$94.50 by 10/13

Opens 09/26 6:00am

Homeschool Swim Lessons are taught at the Reston YMCA located 0.9 miles/ 3 minute drive from Compass's classroom facility. For more information on swimming lessons, see the program webpage. During the first lesson, students will be observed and determined to be Beginner or Advanced Beginner level, and the class will be divided accordingly among two instructors. Beginners level is for students with little to no swim experience and will cover YMCA Level 1 skills such as water acclimation, floatation, water movement, putting face in the water, swimming 5 feet without a floatation device, and becoming comfortable on back in water. Advanced Beginners level will review all skills in beginner-level class and add YMCA Level 2 skills such as stamina, swimming one length of the pool (25 yards), performing elementary backstroke, rotary breathing, becoming comfortable in deep water, and stroke introduction to include: front crawl, backstroke, and elementary breaststroke. Please note that these skills will be introduced and progress at different rates depending on the comfortable level and experience of enrolled students and may take more than one quarter to complete. At times, students might be moved to a different swimming group (same day, same time, different instructor) to better match the experience level of enrolled children. Lessons are 40 minutes long, running from 0:05 until 0:45 after the hour, leaving enough time to towel dry, change clothes, and return to Compass for your next class. Students should bring a swimsuit, towel, and change of clothes. Googles and swim caps are optional. A parent (or parent proxy) is required to remain on site. Parents may wait on poolside benches or lobby seating. YMCA waivers must be signed and returned for each swimmer. All registration is completed through Compass. All YMCA swimming classes are taught by certified, experienced, background-checked adult instructors with experience teaching children. Consider enrolling your child in both Tuesday and Thursday classes to improve their rate of learning.

1
Qtr 3
Jan 18
11:05 am
11:45 am
Thu
Swimming: Beginners/ Adv. Beginners (Thu, Q3)

4th-6th

YMCA

10

$120.00

$108.00 by 12/15

Opens 11/14 6:00am

Homeschool Swim Lessons are taught at the Reston YMCA located 0.9 miles/ 3 minute drive from Compass's classroom facility. For more information on swimming lessons, see the program webpage. During the first lesson, students will be observed and determined to be Beginner or Advanced Beginner level, and the class will be divided accordingly among two instructors. Beginners level is for students with little to no swim experience and will cover YMCA Level 1 skills such as water acclimation, floatation, water movement, putting face in the water, swimming 5 feet without a floatation device, and becoming comfortable on back in water. Advanced Beginners level will review all skills in beginner-level class and add YMCA Level 2 skills such as stamina, swimming one length of the pool (25 yards), performing elementary backstroke, rotary breathing, becoming comfortable in deep water, and stroke introduction to include: front crawl, backstroke, and elementary breaststroke. Please note that these skills will be introduced and progress at different rates depending on the comfortable level and experience of enrolled students and may take more than one quarter to complete. At times, students might be moved to a different swimming group (same day, same time, different instructor) to better match the experience level of enrolled children. Lessons are 40 minutes long, running from 0:05 until 0:45 after the hour, leaving enough time to towel dry, change clothes, and return to Compass for your next class. Students should bring a swimsuit, towel, and change of clothes. Googles and swim caps are optional. A parent (or parent proxy) is required to remain on site. Parents may wait on poolside benches or lobby seating. YMCA waivers must be signed and returned for each swimmer. All registration is completed through Compass. All YMCA swimming classes are taught by certified, experienced, background-checked adult instructors with experience teaching children. Consider enrolling your child in both Tuesday and Thursday classes to improve their rate of learning.

1
Qtr 4
Mar 21
11:05 am
11:45 am
Thu
Swimming: Beginners/ Adv. Beginners (Thu, Q4)

4th-6th

YMCA

10

$120.00

$108.00 by 03/15

Opens 02/13 6:00am

Homeschool Swim Lessons are taught at the Reston YMCA located 0.9 miles/ 3 minute drive from Compass's classroom facility. For more information on swimming lessons, see the program webpage. During the first lesson, students will be observed and determined to be Beginner or Advanced Beginner level, and the class will be divided accordingly among two instructors. Beginners level is for students with little to no swim experience and will cover YMCA Level 1 skills such as water acclimation, floatation, water movement, putting face in the water, swimming 5 feet without a floatation device, and becoming comfortable on back in water. Advanced Beginners level will review all skills in beginner-level class and add YMCA Level 2 skills such as stamina, swimming one length of the pool (25 yards), performing elementary backstroke, rotary breathing, becoming comfortable in deep water, and stroke introduction to include: front crawl, backstroke, and elementary breaststroke. Please note that these skills will be introduced and progress at different rates depending on the comfortable level and experience of enrolled students and may take more than one quarter to complete. At times, students might be moved to a different swimming group (same day, same time, different instructor) to better match the experience level of enrolled children. Lessons are 40 minutes long, running from 0:05 until 0:45 after the hour, leaving enough time to towel dry, change clothes, and return to Compass for your next class. Students should bring a swimsuit, towel, and change of clothes. Googles and swim caps are optional. A parent (or parent proxy) is required to remain on site. Parents may wait on poolside benches or lobby seating. YMCA waivers must be signed and returned for each swimmer. All registration is completed through Compass. All YMCA swimming classes are taught by certified, experienced, background-checked adult instructors with experience teaching children. Consider enrolling your child in both Tuesday and Thursday classes to improve their rate of learning.

1
Qtr 2
Oct 24
11:05 am
11:45 am
Tue
Swimming: Beginners/ Adv. Beginners (Tue, Q2)

4th-6th

YMCA

10

$105.00

$94.50 by 10/13

Opens 09/26 6:00am

Homeschool Swim Lessons are taught at the Reston YMCA located 0.9 miles/ 3 minute drive from Compass's classroom facility. For more information on swimming lessons, see the program webpage. During the first lesson, students will be observed and determined to be Beginner or Advanced Beginner level, and the class will be divided accordingly among two instructors. Beginners level is for students with little to no swim experience and will cover YMCA Level 1 skills such as water acclimation, floatation, water movement, putting face in the water, swimming 5 feet without a floatation device, and becoming comfortable on back in water. Advanced Beginners level will review all skills in beginner-level class and add YMCA Level 2 skills such as stamina, swimming one length of the pool (25 yards), performing elementary backstroke, rotary breathing, becoming comfortable in deep water, and stroke introduction to include: front crawl, backstroke, and elementary breaststroke. Please note that these skills will be introduced and progress at different rates depending on the comfortable level and experience of enrolled students and may take more than one quarter to complete. At times, students might be moved to a different swimming group (same day, same time, different instructor) to better match the experience level of enrolled children. Lessons are 40 minutes long, running from 0:05 until 0:45 after the hour, leaving enough time to towel dry, change clothes, and return to Compass for your next class. Students should bring a swimsuit, towel, and change of clothes. Googles and swim caps are optional. A parent (or parent proxy) is required to remain on site. Parents may wait on poolside benches or lobby seating. YMCA waivers must be signed and returned for each swimmer. All registration is completed through Compass. All YMCA swimming classes are taught by certified, experienced, background-checked adult instructors with experience teaching children. Consider enrolling your child in both Tuesday and Thursday classes to improve their rate of learning.

1
Qtr 3
Jan 16
11:05 am
11:45 am
Tue
Swimming: Beginners/ Adv. Beginners (Tue, Q3)

4th-6th

YMCA

10

$120.00

$108.00 by 12/15

Opens 11/14 6:00am

Homeschool Swim Lessons are taught at the Reston YMCA located 0.9 miles/ 3 minute drive from Compass's classroom facility. For more information on swimming lessons, see the program webpage. During the first lesson, students will be observed and determined to be Beginner or Advanced Beginner level, and the class will be divided accordingly among two instructors. Beginners level is for students with little to no swim experience and will cover YMCA Level 1 skills such as water acclimation, floatation, water movement, putting face in the water, swimming 5 feet without a floatation device, and becoming comfortable on back in water. Advanced Beginners level will review all skills in beginner-level class and add YMCA Level 2 skills such as stamina, swimming one length of the pool (25 yards), performing elementary backstroke, rotary breathing, becoming comfortable in deep water, and stroke introduction to include: front crawl, backstroke, and elementary breaststroke. Please note that these skills will be introduced and progress at different rates depending on the comfortable level and experience of enrolled students and may take more than one quarter to complete. At times, students might be moved to a different swimming group (same day, same time, different instructor) to better match the experience level of enrolled children. Lessons are 40 minutes long, running from 0:05 until 0:45 after the hour, leaving enough time to towel dry, change clothes, and return to Compass for your next class. Students should bring a swimsuit, towel, and change of clothes. Googles and swim caps are optional. A parent (or parent proxy) is required to remain on site. Parents may wait on poolside benches or lobby seating. YMCA waivers must be signed and returned for each swimmer. All registration is completed through Compass. All YMCA swimming classes are taught by certified, experienced, background-checked adult instructors with experience teaching children. Consider enrolling your child in both Tuesday and Thursday classes to improve their rate of learning.

1
Qtr 4
Mar 19
11:05 am
11:45 am
Tue
Swimming: Beginners/ Adv. Beginners (Tue, Q4)

4th-6th

YMCA

10

$120.00

$108.00 by 03/15

Opens 02/13 6:00am

Homeschool Swim Lessons are taught at the Reston YMCA located 0.9 miles/ 3 minute drive from Compass's classroom facility. For more information on swimming lessons, see the program webpage. During the first lesson, students will be observed and determined to be Beginner or Advanced Beginner level, and the class will be divided accordingly among two instructors. Beginners level is for students with little to no swim experience and will cover YMCA Level 1 skills such as water acclimation, floatation, water movement, putting face in the water, swimming 5 feet without a floatation device, and becoming comfortable on back in water. Advanced Beginners level will review all skills in beginner-level class and add YMCA Level 2 skills such as stamina, swimming one length of the pool (25 yards), performing elementary backstroke, rotary breathing, becoming comfortable in deep water, and stroke introduction to include: front crawl, backstroke, and elementary breaststroke. Please note that these skills will be introduced and progress at different rates depending on the comfortable level and experience of enrolled students and may take more than one quarter to complete. At times, students might be moved to a different swimming group (same day, same time, different instructor) to better match the experience level of enrolled children. Lessons are 40 minutes long, running from 0:05 until 0:45 after the hour, leaving enough time to towel dry, change clothes, and return to Compass for your next class. Students should bring a swimsuit, towel, and change of clothes. Googles and swim caps are optional. A parent (or parent proxy) is required to remain on site. Parents may wait on poolside benches or lobby seating. YMCA waivers must be signed and returned for each swimmer. All registration is completed through Compass. All YMCA swimming classes are taught by certified, experienced, background-checked adult instructors with experience teaching children. Consider enrolling your child in both Tuesday and Thursday classes to improve their rate of learning.

1
Qtr 4
Mar 21
11:10 am
11:55 am
Thu
Preschool Art Adventures: Fun with Forms

Ages 3.5-5

Diane Wright Cobb

10

$178.00

$160.20 by 03/15

Opens 02/13 6:00am

This class is a multi-media art sampler for our youngest artists! Preschoolers will experiment with a wide variety of materials such as tempera paints, finger paints, watercolors, color pencils, markers, cray pas, oil pastels, charcoals, tissue paper, and specialty papers through a guided, weekly themed project. Fouth quarter, preschool artists will learn all about Forms through mixing and experimenting with a variety of sculpting media such as dough, clay, paper mache, and foam. Students must be a minimum of 3-1/2 years old for this class and be able to work in a small group setting independent of their parent or caregiver. Note: This is a 45 minute class that meets from 11:10 am - 11:55 am (students may not enter classroom until 11:10 am)Topics in this Series: Creative Color (Quarter 1); Super and Shapes (Quarter 2), Terrific Texture (Quarter 3), and Fun with Forms (Quater 4). Supply Fee: There is a supply fee of $12.00, payable to the instructor on the first day of class.

Prerequisites: None

1
Qtr 2
Oct 26
11:10 am
11:55 am
Thu
Preschool Art Adventures: Super Shapes

Ages 3.5-5

Diane Wright Cobb

8

$156.00

$140.40 by 10/13

Opens 09/26 6:00am

This class is a multi-media art sampler for our youngest artists! Preschoolers will experiment with a wide variety of materials such as tempera paints, finger paints, watercolors, color pencils, markers, cray pas, oil pastels, charcoals, tissue paper, and specialty papers through a guided, weekly themed project. Second quarter, preschool artists will learn all about Lines and Shapes through mixing and experimenting with a variety of media. Students must be a minimum of 3-1/2 years old for this class and be able to work in a small group setting independent of their parent or caregiver. Note: This is a 45 minute class that meets from 11:10 am - 11:55 am (students may not enter classroom until 11:10 am)Topics in this Series: Creative Color (Quarter 1); Super and Shapes (Quarter 2), Terrific Texture (Quarter 3), and Fun with Forms (Quarter 4). Supply Fee: There is a supply fee of $12.00, payable to the instructor on the first day of class.

Prerequisites: None

1
Qtr 3
Jan 18
11:10 am
11:55 am
Thu
Preschool Art Adventures: Terrific Textures

Ages 3.5-5

Diane Wright Cobb

10

$178.00

$160.20 by 12/15

Opens 11/14 6:00am

This class is a multi-media art sampler for our youngest artists! Preschoolers will experiment with a wide variety of materials such as tempera paints, finger paints, watercolors, color pencils, markers, cray pas, oil pastels, charcoals, tissue paper, and specialty papers through a guided, weekly themed project. Third quarter, preschool artists will learn all about Textures through mixing and experimenting with a variety of media. Students must be a minimum of 3-1/2 years old for this class and be able to work in a small group setting independent of their parent or caregiver. Note: This is a 45 minute class that meets from 11:10 am - 11:55 am (students may not enter classroom until 11:10 am) Topics in this Series: Creative Color (Quarter 1); Super and Shapes (Quarter 2), Terrific Texture (Quarter 3), and Fun with Forms (Quarter 4). Supply Fee: There is a supply fee of $12.00, payable to the instructor on the first day of class.

Prerequisites: None

1
Semester
Jan 19
12:00 pm
1:55 pm
Fri
3D History: WWII Eastern Front- Downfall of the Reich (12pm)

8th-12th

Taliesin Knol

10

$457.00

$411.30 by 12/15

Opens 11/14 6:00am

Coming Soon

1
Qtr 2
Oct 26
12:00 pm
12:55 pm
Thu
Acting: Young Actor's Playhouse: Magical Monsters

1st-2nd

Judith Harmon

10

$158.00

$142.20 by 10/13

Opens 09/26 6:00am

Acting is an adventure! Young actors work together to create and perform their very own play with unique characters and an original storyline. Will they meet daring dragons, jolly giants, wacky witches, and other mythical monsters in their supernatural spectacle? Students will begin with improvisational games to get to know each other and to begin to brainstorm about their original play. Through group activities and guided discussion, the young actors will decide on characters, conflict, and conclusion, and the story they want to tell. The script will be developed and customized for this class with input from the students. Young actors will explore skills such as sensory awareness, listening, stage movement, character development, emotional expression, and observation/concentration while learning to portray their original character. Young actors will learn aspects of acting by script read-through, blocking, costume/prop discussion, and planning the show. Through individual and group activities, young actors build confidence in preparation for a final sharing for parents. Students will work from a simple, written script, but emerging readers can be accommodated. Parents will be emailed the script after the 3rd or 4th class and will be expected to help their children memorize their lines and assemble a simple make-at-home costume, ideally from clothing items and accessories you already own and a little creativity. All actors must be at least age 6 to sign up for this class. Topics in this Series: Fantastic Fables (Quarter 1), Magical Monsters (Quarter 2), Outrageous Outer Space (Quarter 3) and Under the Sea Secrets (Quarter 4).

1
Qtr 3
Jan 18
12:00 pm
12:55 pm
Thu
Acting: Young Actor's Playhouse: Outrageous Outer Space

1st-2nd

Judith Harmon

10

$179.00

$161.10 by 12/15

Opens 11/14 6:00am

Acting is an adventure! Young actors work together to create and perform their very own play with unique characters and an original storyline. Will they travel to populated planets, strange solar systems, or gargantuan galaxies in their extraterrestrial adventures? Students will begin with improvisational games to get to know each other and to begin to brainstorm about their original play. Through group activities and guided discussion, the young actors will decide on characters, conflict, and conclusion, and the story they want to tell. The script will be developed and customized for this class with input from the students. Young actors will explore skills such as sensory awareness, listening, stage movement, character development, emotional expression, and observation/concentration while learning to portray their original character. Young actors will learn aspects of acting by script read-through, blocking, costume/prop discussion, and planning the show. Through individual and group activities, young actors build confidence in preparation for a final sharing for parents. Students will work from a simple, written script, but emerging readers can be accommodated. Parents will be emailed the script after the 3rd or 4th class and will be expected to help their children memorize their lines and assemble a simple make-at-home costume, ideally from clothing items and accessories you already own and a little creativity. All actors must be at least age 6 to sign up for this class. Topics in this Series: Fantastic Fables (Quarter 1), Magical Monsters (Quarter 2), Outrageous Outer Space (Quarter 3) and Under the Sea Secrets (Quarter 4).

1
Qtr 4
Mar 21
12:00 pm
12:55 pm
Thu
Acting: Young Actor's Playhouse: Under the Sea Secrets

1st-2nd

Judith Harmon

10

$179.00

$161.10 by 03/15

Opens 02/13 6:00am

Acting is an adventure! Young actors work together to create and perform their very own play with unique characters and an original storyline. What will happen if whales and walruses meet flashy fish and mystical mermaids in a unique underwater undertaking? Students will begin with improvisational games to get to know each other and to begin to brainstorm about their original play. Through group activities and guided discussion, the young actors will decide on characters, conflict, and conclusion, and the story they want to tell. The script will be developed and customized for this class with input from the students. Young actors will explore skills such as sensory awareness, listening, stage movement, character development, emotional expression, and observation/concentration while learning to portray their original character. Young actors will learn aspects of acting by script read-through, blocking, costume/prop discussion, and planning the show. Through individual and group activities, young actors build confidence in preparation for a final sharing for parents. Students will work from a simple, written script, but emerging readers can be accommodated. Parents will be emailed the script after the 3rd or 4th class and will be expected to help their children memorize their lines and assemble a simple make-at-home costume, ideally from clothing items and accessories you already own and a little creativity. All actors must be at least age 6 to sign up for this class. Topics in this Series: Fantastic Fables (Quarter 1), Magical Monsters (Quarter 2), Outrageous Outer Space (Quarter 3) and Under the Sea Secrets (Quarter 4).

1
Qtr 2
Oct 25
12:00 pm
12:55 pm
Wed
Battle Strategies & Dioramas: Civil War- Anaconda Plan, Naval Blockades and Battles*

5th-8th

Taliesin Knol

10

$167.00

$150.30 by 10/13

Opens 09/26 6:00am

After the failure of the initial land invasions in the South, the Union was forced to regroup and implement a new strategy. Plan "B", or The Anaconda Plan, was developed by General Winfield Scott, a seasoned warrior with 50 years of service to the American military. The Anaconda Plan was so named because it sought to "strangle" the South with a blockade, crippling its export-based economy and rendering them unable to support their war effort. This was economic warfare, and in the age of steam, rail transport, and ironclad warships, it would be the modern way to wage total war. Using artistic model-making techniques, hand tools, and historical maps, students will each form a 10" X 14" shaped, foam diorama of a portion of the US coastline, with important southern harbors and their defensive fortifications. Students will each receive scale ironclad and sailing vessels to populate their scene. Once individual projects are constructed, students will combine their dioramas alongside those of their classmates to create a larger battlefield. Students will spend the remainder of the quarter learning about the tactics and outcomes of the military engagement while playing a table-top strategy game using their fleets! Can the Confederate Navy run the blockade, or will the Union Navy successfully annihilate their coastal forts and ships? The instructor will use maps and visual presentations to explain the historical background and circumstances leading up to the specific battle. Course documents, such as period maps, game rules and all other instructional media will be available via a Google Drive link which will be emailed to parents. There is a $25.00 materials fee payable to the instructor on the first day of class. Topics in this year's Civil War Series include: First Battle of Manassas (Quarter 1); The Anaconda Plan, Civil War Naval Battles (Quarter 2); The Atlanta Campaign and Sherman's March to the Sea (Quarter 3); and The Siege of Petersburg, the fall of Richmond (Quarter 4).

1
Qtr 4
Mar 20
12:00 pm
12:55 pm
Wed
Battle Strategies & Dioramas: Civil War- Siege of Petersburg and the Fall of Richmond

5th-8th

Taliesin Knol

10

$181.00

$162.90 by 03/15

Opens 02/13 6:00am

By June 1864, the end was near for the Confederacy. All that stood between the Union Army and Richmond was a series of forts interconnected by trenches at Petersburg, to the south. This battle, like Vicksburg before it, was war on a scale that would not be seen again until WWI. The most famous battle site along the miles of trenches was the Battle of the Crater. Using explosives, the Union Army undermined the Confederate lines and blew up an entire fort, expecting to decisively win the battle in July. Unfortunately, unprepared units rushed into The Crater without knowing the full plan. They were stuck there when Confederates counter-attacked in a siege that would last nine more months, until late March 1865, just weeks before the Confederacy's final surrender at Appomattox Courthouse.
Using artistic model-making techniques, hand tools, and historical maps, students will each form a 10" X 14" shaped, foam diorama of a portion of a battlefield from the campaign. Students will each receive 1:72 scale miniature soldiers to populate their scene. Once individual projects are constructed, students will combine their dioramas alongside those of their classmates to create larger scenes. Students will spend the remainder of the quarter learning about the tactics and outcomes of the military engagement while playing a table-top strategy game. Student strategists will use a simplified version of the Fire and Fury gaming rule system for moving troops and equipment.
The instructor will use maps and visual presentations to explain the historical background and circumstances leading up to the specific battle. Course documents, such as period maps, game rules and all other instructional media will be available via a Google Drive link which will be emailed to parents. There is a $25.00 materials fee payable to the instructor on the first day of class. Topics in this year's Civil War Series include: First Battle of Manassas (Quarter 1); The Anaconda Plan, Civil War Naval Battles (Quarter 2); The Atlanta Campaign and Sherman's March to the Sea (Quarter 3); and The Siege of Petersburg, the fall of Richmond (Quarter 4).

1
Qtr 3
Jan 17
12:00 pm
12:55 pm
Wed
Battle Strategies & Dioramas: Civil War- The Atlanta Campaign and Sherman's March to the Sea

5th-8th

Taliesin Knol

10

$181.00

$162.90 by 12/15

Opens 11/14 6:00am

The second phase of the Union's master plan to destroy the Confederacy's resistance was to split it in two along its major supply route, the Mississippi River. Having accomplished this on July 4, 1863, with the Fall of Vicksburg, it was time to dismantle the Confederacy. General William T. Sherman would march from the Union-controlled Mississippi River across Tennessee to invade Georgia. He would lead his troops through Atlanta and on to the coast through Savannah, with the express purpose not of just fighting Confederate armies, but destroying anything of economic value to the South, leaving it in ashes. Railways were wrecked, farms and cotton fields burned, slaves freed, and the countryside scoured for food as his army fed off the land. This was a campaign of "Scorched Earth." While this was happening, General Ulysses S. Grant was commanding the rest of the Union to begin the capture of the Confederate Capital at Richmond.

Using artistic model-making techniques, hand tools, and historical maps, students will each form a 10" X 14" shaped, foam diorama of a portion of a battlefield from the campaign. Students will each receive 1:72 scale miniature soldiers to populate their scene. Once individual projects are constructed, students will combine their dioramas alongside those of their classmates to create larger scenes. Students will spend the remainder of the quarter learning about the tactics and outcomes of the military engagement while playing a table-top strategy game. Student strategists will use a simplified version of the Fire and Fury gaming rule system for moving troops and equipment.

The instructor will use maps and visual presentations to explain the historical background and circumstances leading up to the specific battle. Course documents, such as period maps, game rules and all other instructional media will be available via a Google Drive link which will be emailed to parents. There is a $25.00 materials fee payable to the instructor on the first day of class. Topics in this year's Civil War Series include: First Battle of Manassas (Quarter 1); The Anaconda Plan, Civil War Naval Battles (Quarter 2); The Atlanta Campaign and Sherman's March to the Sea (Quarter 3); and The Siege of Petersburg and the Fall of Richmond (Quarter 4).

1
Qtr 4
Mar 21
12:00 pm
12:55 pm
Thu
Best Books for Boys: Curiosity

5th-6th

Christina Somerville

10

$208.00

$187.20 by 03/15

Opens 02/13 6:00am

Best Books for Boys is a facilitated book club just for preteen boys. Boys will read high-quality, age-appropriate literature and expand their understanding of what they read through book discussion and hands-on extension activities. Boys will be encouraged to interact with the story and each other through activities such as acting out or illustrating favorite scenes, discussing and writing alternate endings, prequels, origin or spinoff stories, or researching specific aspects of the story. Through guided class discussion, the group will be exposed to beginning literary analysis in a fun, interactive setting by discussing plot, theme, characters, setting, genre, writing style, and artistry using specific examples from the story. They will learn to analyze characters, their actions and motives, respond to hypothetical questions, make predictions, and answer prompts using examples from the book. Each quarter, the class will read one book that is teacher's choice and a second book that the students select as a group from a short list curated by the instructor and student nominations on the relevant them. Students must read assigned chapters from their books at home, either as individual silent reading, read-aloud with parents' support, or listening to an audiobook edition. Readers will be encouraged to take notes on key passages or questions. All books are selected from among Newbery Medalists and Honor Books, Caldecott Medal books, and proven classics of children's fiction. Topics in this Series and teacher's choice books include: Ingenuity- Mr. Popper's Penguins by Richard Atwater (Quarter 1); Kindness- Restart by Gordon Korman (Quarter 2); Tolerance- The Sign of the Beaver by Elizabeth George Speare (Quarter 3); and Curiosity- Tales from Moominvalley by Tove Jansson (Quarter 4). Textbook/Materials: Because students will need clean, inexpensive copies of each novel to mark in, and because they must be able to refer to the passages on the same page numbers, copies of mass market paperbacks will be pre-purchased for students for the first book. (See Supply Fee below). Parents will be responsible for buying or checking-out a copy of the second book, once selected. Supply Fee: A class fee of $9.50 is due payable to Compass on the first day of class for Book 1. What to Bring: Students should bring the current novel, paper, pen or pencil and highlighter to class each week. Some students may wish to bring paper clips, adhesive flags or post-it notes for marking pages. Level: This class is for 5th-6th graders. 4th grade students may enroll, but they should be reading above grade level.

Prerequisites: None

1
Qtr 2
Oct 26
12:00 pm
12:55 pm
Thu
Best Books for Boys: Kindness *

5th-6th

Christina Somerville

9

$182.00

$163.80 by 10/13

Opens 09/26 6:00am

Best Books for Boys is a facilitated book club just for preteen boys. Boys will read high-quality, age-appropriate literature and expand their understanding of what they read through book discussion and hands-on extension activities. Boys will be encouraged to interact with the story and each other through activities such as acting out or illustrating favorite scenes, discussing and writing alternate endings, prequels, origin or spinoff stories, or researching specific aspects of the story. Through guided class discussion, the group will be exposed to beginning literary analysis in a fun, interactive setting by discussing plot, theme, characters, setting, genre, writing style, and artistry using specific examples from the story. They will learn to analyze characters, their actions and motives, respond to hypothetical questions, make predictions, and answer prompts using examples from the book. Each quarter, the class will read one book that is teacher's choice and a second book that the students select as a group from a short list curated by the instructor and student nominations on the relevant them. Students must read assigned chapters from their books at home, either as individual silent reading, read-aloud with parents' support, or listening to an audiobook edition. Readers will be encouraged to take notes on key passages or questions. All books are selected from among Newbery Medalists and Honor Books, Caldecott Medal books, and proven classics of children's fiction. Topics in this Series and teacher's choice books include: Ingenuity- Mr. Popper's Penguins by Richard Atwater (Quarter 1); Kindness- Restart by Gordon Korman (Quarter 2); Tolerance- The Sign of the Beaver by Elizabeth George Speare (Quarter 3); and Curiosity- Tales from Moominvalley by Tove Jansson (Quarter 4). Textbook/Materials: Because students will need clean, inexpensive copies of each novel to mark in, and because they must be able to refer to the passages on the same page numbers, copies of mass market paperbacks will be pre-purchased for students for the first book. (See Supply Fee below). Parents will be responsible for buying or checking-out a copy of the second book, once selected. Supply Fee: A class fee of $7.50 is due payable to Compass on the first day of class for Book 1. What to Bring: Students should bring the current novel, paper, pen or pencil and highlighter to class each week. Some students may wish to bring paper clips, adhesive flags or post-it notes for marking pages. Level: This class is for 5th-6th graders. 4th grade students may enroll, but they should be reading above grade level.

Prerequisites: None

1
Qtr 3
Jan 18
12:00 pm
12:55 pm
Thu
Best Books for Boys: Tolerance

5th-6th

Christina Somerville

10

$208.00

$187.20 by 12/15

Opens 11/14 6:00am

Best Books for Boys is a facilitated book club just for preteen boys. Boys will read high-quality, age-appropriate literature and expand their understanding of what they read through book discussion and hands-on extension activities. Boys will be encouraged to interact with the story and each other through activities such as acting out or illustrating favorite scenes, discussing and writing alternate endings, prequels, origin or spinoff stories, or researching specific aspects of the story. Through guided class discussion, the group will be exposed to beginning literary analysis in a fun, interactive setting by discussing plot, theme, characters, setting, genre, writing style, and artistry using specific examples from the story. They will learn to analyze characters, their actions and motives, respond to hypothetical questions, make predictions, and answer prompts using examples from the book. Each quarter, the class will read one book that is teacher's choice and a second book that the students select as a group from a short list curated by the instructor and student nominations on the relevant them. Students must read assigned chapters from their books at home, either as individual silent reading, read-aloud with parents' support, or listening to an audiobook edition. Readers will be encouraged to take notes on key passages or questions. All books are selected from among Newbery Medalists and Honor Books, Caldecott Medal books, and proven classics of children's fiction. Topics in this Series and teacher's choice books include: Ingenuity- Mr. Popper's Penguins by Richard Atwater (Quarter 1); Kindness- Restart by Gordon Korman (Quarter 2); Tolerance- The Sign of the Beaver by Elizabeth George Speare (Quarter 3); and Curiosity- Tales from Moominvalley by Tove Jansson (Quarter 4). Textbook/Materials: Because students will need clean, inexpensive copies of each novel to mark in, and because they must be able to refer to the passages on the same page numbers, copies of mass market paperbacks will be pre-purchased for students for the first book. (See Supply Fee below). Parents will be responsible for buying or checking-out a copy of the second book, once selected. Supply Fee: A class fee of $10.50 is due payable to Compass on the first day of class for Book 1. What to Bring: Students should bring the current novel, paper, pen or pencil and highlighter to class each week. Some students may wish to bring paper clips, adhesive flags or post-it notes for marking pages. Level: This class is for 5th-6th graders. 4th grade students may enroll, but they should be reading above grade level.

Prerequisites: None

1
Qtr 2
Oct 26
12:00 pm
12:55 pm
Thu
Chess: Beginners 2 (Thu)

2nd-5th

Peter Snow

10

$151.00

$135.90 by 10/13

Opens 09/26 6:00am

Students will enjoy the logic and challenge of the timeless strategy board game as they learn and play chess with classmates. In Beginning Chess 2, students will learn introductory skills such as: back rank mates, five types of draws, elementary checkmates (2Rs+K, K+Q vs. K, K+R vs. K); elementary opening principles, and pawn structure. Learning and playing chess supports problem solving, decision making, critical and creative thinking, general cognitive ability, scholastic skills, and mathematical achievement (Univ. of Minnesota). Experts suggest that the game of chess teaches analytical and disciplined thinking skills, while raising self esteem, teaching motivation and determination, and sportsmanship (Kasparov Foundation). Each class will be spent half on technique and half in practice matches with classmates while the instructor coaches. A student can enroll in Beginning Chess 2 as his/her first class.

Prerequisites: None

1
Qtr 2
Oct 25
12:00 pm
12:55 pm
Wed
Chess: Beginners 2 (Wed)

2nd-5th

Peter Snow

12

$151.00

$135.90 by 10/13

Opens 09/26 6:00am

Students will enjoy the logic and challenge of the timeless strategy board game as they learn and play chess with classmates. In Beginning Chess 2, students will learn introductory skills such as: back rank mates, five types of draws, elementary checkmates (2Rs+K, K+Q vs. K, K+R vs. K); elementary opening principles, and pawn structure.


Learning and playing chess supports problem solving, decision making, critical and creative thinking, general cognitive ability, scholastic skills, and mathematical achievement (Univ. of Minnesota). Experts suggest that the game of chess teaches analytical and disciplined thinking skills, while raising self esteem, teaching motivation and determination, and sportsmanship (Kasparov Foundation). Each class will be spent half on technique and half in practice matches with classmates while the instructor coaches. A student can enroll in Beginning Chess 2 as his/her first class.

Prerequisites: None

1
Qtr 3
Jan 18
12:00 pm
12:55 pm
Thu
Chess: Beginners 3 (Thu)

2nd-5th

Peter Snow

10

$172.00

$154.80 by 12/15

Opens 11/14 6:00am

Students will enjoy the logic and challenge of the timeless strategy board game as they learn and play chess with classmates. In Beginning Chess 3, students will learn fundamental skills such as: discovered checks and attacks, pins and double checks, counting, checkmate drills, keeping the king safe in the opening, tactics (forks, skewers, x-rays), opening principles. Learning and playing chess supports problem solving, decision making, critical and creative thinking, general cognitive ability, scholastic skills, and mathematical achievement (Univ. of Minnesota). Experts suggest that the game of chess teaches analytical and disciplined thinking skills, while raising self esteem, teaching motivation and determination, and sportsmanship (Kasparov Foundation). Each class will be spent half on technique and half in practice matches with classmates while the instructor coaches. A student can enroll in Beginning Chess 3 as his/her first class.

Prerequisites: None

1
Qtr 3
Jan 17
12:00 pm
12:55 pm
Wed
Chess: Beginners 3 (Wed)

2nd-5th

Peter Snow

12

$172.00

$154.80 by 12/15

Opens 11/14 6:00am

Students will enjoy the logic and challenge of the timeless strategy board game as they learn and play chess with classmates. In Beginning Chess 3, students will learn fundamental skills such as: discovered checks and attacks, pins and double checks, counting, checkmate drills, keeping the king safe in the opening, tactics (forks, skewers, x-rays), opening principles.


Learning and playing chess supports problem solving, decision making, critical and creative thinking, general cognitive ability, scholastic skills, and mathematical achievement (Univ. of Minnesota). Experts suggest that the game of chess teaches analytical and disciplined thinking skills, while raising self esteem, teaching motivation and determination, and sportsmanship (Kasparov Foundation). Each class will be spent half on technique and half in practice matches with classmates while the instructor coaches. A student can enroll in Beginning Chess 3 as his/her first class.

Prerequisites: None

1
Qtr 4
Mar 21
12:00 pm
12:55 pm
Thu
Chess: Beginners 4 (Thu)

2nd-5th

Peter Snow

10

$172.00

$154.80 by 03/15

Opens 02/13 6:00am

Students will enjoy the logic and challenge of the timeless strategy board game as they learn and play chess with classmates. In Beginning Chess 4, students will review and learn strategies such as: double attacks, elementary checkmates, managing pieces in the opening (pawns, knights, bishops and queens), when to develop the queen in the opening, best board behavior, and 5 questions to ask before moving. Beginning Chess 4 will conclude with a chess party and awards ceremony with certificates. Learning and playing chess supports problem solving, decision making, critical and creative thinking, general cognitive ability, scholastic skills, and mathematical achievement (Univ. of Minnesota). Experts suggest that the game of chess teaches analytical and disciplined thinking skills, while raising self esteem, teaching motivation and determination, and sportsmanship (Kasparov Foundation). Each class will be spent half on technique and half in practice matches with classmates while the instructor coaches.. A student should have some prior knowledge of chess basics in order to enroll in Beginning Chess 4.

Prerequisites: None

1
Qtr 4
Mar 20
12:00 pm
12:55 pm
Wed
Chess: Beginners 4 (Wed)

2nd-5th

Peter Snow

12

$172.00

$154.80 by 03/15

Opens 02/13 6:00am

Students will enjoy the logic and challenge of the timeless strategy board game as they learn and play chess with classmates. In Beginning Chess 4, students will review and learn strategies such as: double attacks, elementary checkmates, managing pieces in the opening (pawns, knights, bishops and queens), when to develop the queen in the opening, best board behavior, and 5 questions to ask before moving. Beginning Chess 4 will conclude with a chess party and awards ceremony with certificates.


Learning and playing chess supports problem solving, decision making, critical and creative thinking, general cognitive ability, scholastic skills, and mathematical achievement (Univ. of Minnesota). Experts suggest that the game of chess teaches analytical and disciplined thinking skills, while raising self esteem, teaching motivation and determination, and sportsmanship (Kasparov Foundation). Each class will be spent half on technique and half in practice matches with classmates while the instructor coaches.. A student should have some prior knowledge of chess basics in order to enroll in Beginning Chess 4.

Prerequisites: None

1
Qtr 3
Jan 18
12:00 pm
12:55 pm
Thu
Colorful Canvas: Acrylic Painting for Kids

3rd-5th

Diane Wright Cobb

10

$178.00

$160.20 by 12/15

Opens 11/14 6:00am

Kids will be introduced to acrylic painting in a small group class under the guidance of a professional painter and art teacher. The class will learn the theory of color mixing and the techniques of blending, building up color, creating gradients, and applying light washes. The class will learn how to select the right brush and how to use water to create different effects. Our new painters will practice using paint and brush strokes to create effects like light and shadow, dimension, and texture, and how to develop backgrounds, foregrounds, and detail work. Students will try techniques such as applying and removing paint, layering, stippling, and dabbing, along with wet and dry brush techniques. Students will complete several paintings on canvas boards. A variety of subjects, such as still life, animals, florals, landscapes, seascapes, fantasy, abstracts, or "mimic the masters" will be introduced to illustrate different painting techniques through in-class projects. Topics in this series include: Watercolor Painting (Quarter 1), Tempera Painting (Quarter 2), Acrylic Painting (Quarter 3), and MultiMedia Painting (Quarter 4). There is an $15.00 supply fee due payable to the instructor on the first day of class.

Prerequisites: None

1
Qtr 4
Mar 21
12:00 pm
12:55 pm
Thu
Colorful Canvas: MultiMedia Painting for Kids

3rd-5th

Diane Wright Cobb

10

$178.00

$160.20 by 03/15

Opens 02/13 6:00am

Kids will be introduced to painting with multimedia and special effects in a small group class under the guidance of a professional painter and art teacher. The class will incorporate other complementary materials into their paintings, such as collage, and will learn techniques to create special finishes and textures. Students will try techniques such as applying and removing paint, layering, stippling, and dabbing, along with wet and dry brush techniques. Students will complete several paintings on canvas boards. A variety of subjects, such as still life, animals, florals, landscapes, seascapes, fantasy, abstracts, or "mimic the masters" will be introduced to illustrate different painting techniques through in-class projects. Topics in this series include: Watercolor Painting (Quarter 1), Tempera Painting (Quarter 2), Acrylic Painting (Quarter 3), and MultiMedia Painting (Quarter 4). There is an $15.00 supply fee due payable to the instructor on the first day of class.

Prerequisites: None

1
Qtr 2
Oct 26
12:00 pm
12:55 pm
Thu
Colorful Canvas: Tempera Painting for Kids

3rd-5th

Diane Wright Cobb

10

$156.00

$140.40 by 10/13

Opens 09/26 6:00am

Kids will be introduced to tempera painting in a small group class under the guidance of a professional painter and art teacher. The class will learn the theory of color mixing and the techniques of blending, building up color, creating gradients, and applying light washes. The class will learn how to select the right brush and how to use water to create different effects. Our new painters will practice using paint and brush strokes to create effects like light and shadow, dimension, and texture, and how to develop backgrounds, foregrounds, and detail work. Students will try techniques such as applying and removing paint, layering, stippling, and dabbing, along with wet and dry brush techniques. Students will complete several paintings on canvas boards. A variety of subjects, such as still life, animals, florals, landscapes, seascapes, fantasy, abstracts, or "mimic the masters" will be introduced to illustrate different painting techniques through in-class projects. Topics in this series include: Watercolor Painting (Quarter 1), Tempera Painting (Quarter 2), Acrylic Painting (Quarter 3), and MultiMedia Painting (Quarter 4). There is an $15.00 supply fee due payable to the instructor on the first day of class.

Prerequisites: None

1
Qtr 2
Oct 26
12:00 pm
12:55 pm
Thu
Cooking for Kids: Festive Fall Flavors (Thu)

3rd-5th

Mylene Nyman

8

$192.00

$172.80 by 10/13

Opens 09/26 6:00am

Students will enjoy making flavorful fall recipes and family favorites that feature a variety of fruits, vegetables, and fresh ingredients. Festive Fall recipes are selected to be nutritious, fun, and simple to make. Each class will focus on a portion of a meal including appetizer, salad, soup, side dish, main dish, and dessert. The Compass chefs' culinary adventures will include:

Corn Dip
Chicken Vegetable Soup
Cucumber and Feta Salad
Southwestern Cheesy Chicken
Garlic Ginger Carrots
Sweet Potato Souffle
Cranberry Curd Mini Tart

Students will be eating what they make each week and bringing home the recipes and leftovers. These engaging cooking classes will get students excited about helping in the kitchen, experimenting, and trying new foods. Students will be exposed to healthy ingredients they may not regularly eat. They will learn important kitchen skills such as safety, sanitation, measuring, knife skills, and other tricks of the trade. Culinary vocabulary and terms are introduced each week, with no-pressure verbal review of those words the following week. Notes: Students with allergies to food ingredients or dietary restrictions cannot be accommodated in this class. Recipes may contain nuts, dairy, wheat, gluten, and eggs. All food supplies will be conventional, mass market ingredients. Specialty food preparations/certifications such as halal, kosher, and organic will not be used due to cost and sourcing logistics. Topics in this Series: Fall Fare with Flair (Quarter 1), Festive Fall Flavors (Quarter 2), Winter Warm-Ups (Quarter 3), Savory Spring Specialties (Quarter 4). Lab/Supply Fee: A class fee of $45.00 is due payable to the instructor on the first day of class. What to Bring: None- Disposable aprons and take-home containers provided. What to Wear: Students should wear clean clothes and have long hair tied back, braided, or secured under a bandana (male and female). For more information and FAQs, see the Compass Cooking Classes webpage..

1
Qtr 2
Oct 24
12:00 pm
12:55 pm
Tue
Cooking for Kids: Festive Fall Flavors (Tue, 12pm)

3rd-5th

Mylene Nyman

8

$192.00

$172.80 by 10/13

Opens 09/26 6:00am

Students will enjoy making flavorful fall recipes and family favorites that feature a variety of fruits, vegetables, and fresh ingredients. Festive Fall recipes are selected to be nutritious, fun, and simple to make. Each class will focus on a portion of a meal including appetizer, salad, soup, side dish, main dish, and dessert. The Compass chefs' culinary adventures will include:

Corn Dip
Chicken Vegetable Soup
Cucumber and Feta Salad
Southwestern Cheesy Chicken
Garlic Ginger Carrots
Sweet Potato Souffle
Cranberry Curd Mini Tart

Students will be eating what they make each week and bringing home the recipes and leftovers. These engaging cooking classes will get students excited about helping in the kitchen, experimenting, and trying new foods. Students will be exposed to healthy ingredients they may not regularly eat. They will learn important kitchen skills such as safety, sanitation, measuring, knife skills, and other tricks of the trade. Culinary vocabulary and terms are introduced each week, with no-pressure verbal review of those words the following week. Notes: Students with allergies to food ingredients or dietary restrictions cannot be accommodated in this class. Recipes may contain nuts, dairy, wheat, gluten, and eggs. All food supplies will be conventional, mass market ingredients. Specialty food preparations/certifications such as halal, kosher, and organic will not be used due to cost and sourcing logistics. Topics in this Series: Fall Fare with Flair (Quarter 1), Festive Fall Flavors (Quarter 2), Winter Warm-Ups (Quarter 3), Savory Spring Specialties (Quarter 4). Lab/Supply Fee: A class fee of $45.00 is due payable to the instructor on the first day of class. What to Bring: None- Disposable aprons and take-home containers provided. What to Wear: Students should wear clean clothes and have long hair tied back, braided, or secured under a bandana (male and female). For more information and FAQs, see the Compass Cooking Classes webpage.

1
Qtr 4
Mar 21
12:00 pm
12:55 pm
Thu
Cooking for Kids: Savory Spring Specialties (Thu)

3rd-5th

Mylene Nyman

8

$219.00

$197.10 by 03/15

Opens 02/13 6:00am

Students will enjoy making tasty, light spring recipes that feature a variety of fruits, vegetables, and fresh ingredients. Spring Specialties are selected to be nutritious, fun, and simple to make. Each class will focus on a portion of a meal including appetizer, salad, soup, side dish, main dish, and dessert. The Compass chefs' culinary adventures will include:

Divine Water Chestnuts
Gazpacho
Orchard Ambrosia Salad
Chicken Carbonara
Succotash
Brussels Sprout Casserole
Orzo with Spinach, Tomato and Ricotta
Blueberry Lemon Trifle

Students will be eating what they make each week and bringing home the recipes and leftovers. These engaging cooking classes will get students excited about helping in the kitchen, experimenting, and trying new foods. Students will be exposed to healthy ingredients they may not regularly eat. They will learn important kitchen skills such as safety, sanitation, measuring, knife skills, and other tricks of the trade. Culinary vocabulary and terms are introduced each week, with no-pressure verbal review of those words the following week. Notes: Students with allergies to food ingredients or dietary restrictions cannot be accommodated in this class. Recipes may contain nuts, dairy, wheat, gluten, and eggs. All food supplies will be conventional, mass market ingredients. Specialty food preparations/certifications such as halal, kosher, and organic will not be used due to cost and sourcing logistics. Topics in this Series: Fall Fare with Flair (Quarter 1), Festive Fall Flavors (Quarter 2), Winter Warm-Ups (Quarter 3), Savory Spring Specialties (Quarter 4). Lab/Supply Fee: A class fee of $45.00 is due payable to the instructor on the first day of class. What to Bring: None- Disposable aprons and take-home containers provided. What to Wear: Students should wear clean clothes and have long hair tied back, braided, or secured under a bandana (male and female). For more information and FAQs, see the Compass Cooking Classes webpage..

1
Qtr 4
Mar 19
12:00 pm
12:55 pm
Tue
Cooking for Kids: Savory Spring Specialties (Tue, 12pm)

3rd-5th

Mylene Nyman

8

$219.00

$197.10 by 03/15

Opens 02/13 6:00am

Students will enjoy making tasty, light spring recipes that feature a variety of fruits, vegetables, and fresh ingredients. Spring Specialties are selected to be nutritious, fun, and simple to make. Each class will focus on a portion of a meal including appetizer, salad, soup, side dish, main dish, and dessert. The Compass chefs' culinary adventures will include:

Divine Water Chestnuts
Gazpacho
Orchard Ambrosia Salad
Chicken Carbonara
Succotash
Brussels Sprout Casserole
Orzo with Spinach, Tomato and Ricotta
Blueberry Lemon Trifle

Students will be eating what they make each week and bringing home the recipes and leftovers. These engaging cooking classes will get students excited about helping in the kitchen, experimenting, and trying new foods. Students will be exposed to healthy ingredients they may not regularly eat. They will learn important kitchen skills such as safety, sanitation, measuring, knife skills, and other tricks of the trade. Culinary vocabulary and terms are introduced each week, with no-pressure verbal review of those words the following week. Notes: Students with allergies to food ingredients or dietary restrictions cannot be accommodated in this class. Recipes may contain nuts, dairy, wheat, gluten, and eggs. All food supplies will be conventional, mass market ingredients. Specialty food preparations/certifications such as halal, kosher, and organic will not be used due to cost and sourcing logistics. Topics in this Series: Fall Fare with Flair (Quarter 1), Festive Fall Flavors (Quarter 2), Winter Warm-Ups (Quarter 3), Savory Spring Specialties (Quarter 4). Lab/Supply Fee: A class fee of $45.00 is due payable to the instructor on the first day of class. What to Bring: None- Disposable aprons and take-home containers provided. What to Wear: Students should wear clean clothes and have long hair tied back, braided, or secured under a bandana (male and female). For more information and FAQs, see the Compass Cooking Classes webpage.

1
Qtr 3
Jan 18
12:00 pm
12:55 pm
Thu
Cooking for Kids: Winter Warm-Ups (Thu)

3rd-5th

Mylene Nyman

8

$219.00

$197.10 by 12/15

Opens 11/14 6:00am

Students will enjoy making hearty favorites and winter weather comfort foods that feature a variety of fruits, vegetables, and fresh ingredients. Winter Warm-Up recipes are selected to be nutritious, fun, and simple to make. Each class will focus on a portion of a meal including appetizer, salad, soup, side dish, main dish, and dessert. The Compass chefs' culinary adventures will include:



Caramelized Onion Flatbread
Cauliflower Leek Soup
Greek Chickpea Salad
Cheesy Potato Bake
Hawaiian Chicken Kebabs
Broccoli and Wild Rice Casserole
Root Beer Float Cupcakes
Chocolate Souffle

Students will be eating what they make each week and bringing home the recipes and leftovers. These engaging cooking classes will get students excited about helping in the kitchen, experimenting, and trying new foods. Students will be exposed to healthy ingredients they may not regularly eat. They will learn important kitchen skills such as safety, sanitation, measuring, knife skills, and other tricks of the trade. Culinary vocabulary and terms are introduced each week, with no-pressure verbal review of those words the following week.
Notes: Students with allergies to food ingredients or dietary restrictions cannot be accommodated in this class. Recipes may contain nuts, dairy, wheat, gluten, and eggs. All food supplies will be conventional, mass market ingredients. Specialty food preparations/certifications such as halal, kosher, and organic will not be used due to cost and sourcing logistics.
Topics in this Series: Fall Fare with Flair (Quarter 1), Festive Fall Flavors (Quarter 2), Winter Warm-Ups (Quarter 3), Savory Spring Specialties (Quarter 4).
Lab/Supply Fee: A class fee of $45.00 is due payable to the instructor on the first day of class.
What to Bring: None- Disposable aprons and take-home containers provided.
What to Wear: Students should wear clean clothes and have long hair tied back, braided, or secured under a bandana (male and female).
For more information and FAQs, see the Compass Cooking Classes webpage..

1
Qtr 3
Jan 16
12:00 pm
12:55 pm
Tue
Cooking for Kids: Winter Warm-Ups (Tue, 12pm)

3rd-5th

Mylene Nyman

8

$219.00

$197.10 by 12/15

Opens 11/14 6:00am

Students will enjoy making hearty favorites and winter weather comfort foods that feature a variety of fruits, vegetables, and fresh ingredients. Winter Warm-Up recipes are selected to be nutritious, fun, and simple to make. Each class will focus on a portion of a meal including appetizer, salad, soup, side dish, main dish, and dessert. The Compass chefs' culinary adventures will include:

Caramelized Onion Flatbread
Cauliflower Leek Soup
Greek Chickpea Salad
Cheesy Potato Bake
Hawaiian Chicken Kebabs
Broccoli and Wild Rice Casserole
Root Beer Float Cupcakes
Chocolate Souffle

Students will be eating what they make each week and bringing home the recipes and leftovers. These engaging cooking classes will get students excited about helping in the kitchen, experimenting, and trying new foods. Students will be exposed to healthy ingredients they may not regularly eat. They will learn important kitchen skills such as safety, sanitation, measuring, knife skills, and other tricks of the trade. Culinary vocabulary and terms are introduced each week, with no-pressure verbal review of those words the following week. Notes: Students with allergies to food ingredients or dietary restrictions cannot be accommodated in this class. Recipes may contain nuts, dairy, wheat, gluten, and eggs. All food supplies will be conventional, mass market ingredients. Specialty food preparations/certifications such as halal, kosher, and organic will not be used due to cost and sourcing logistics. Topics in this Series: Fall Fare with Flair (Quarter 1), Festive Fall Flavors (Quarter 2), Winter Warm-Ups (Quarter 3), Savory Spring Specialties (Quarter 4). Lab/Supply Fee: A class fee of $45.00 is due payable to the instructor on the first day of class. What to Bring: None- Disposable aprons and take-home containers provided. What to Wear: Students should wear clean clothes and have long hair tied back, braided, or secured under a bandana (male and female). For more information and FAQs, see the Compass Cooking Classes webpage.

1
Qtr 2
Oct 27
12:00 pm
12:55 pm
Fri
Cooking for Teens: Festive Fall Flavors

8th-12th

Mylene Nyman

8

$192.00

$172.80 by 10/13

Opens 09/26 6:00am

Students will enjoy making flavorful fall recipes and family favorites that feature a variety of fruits, vegetables, and fresh ingredients. Festive Fall recipes are selected to be nutritious, fun, and simple to make. Each class will focus on a portion of a meal including appetizer, salad, soup, side dish, main dish, and dessert. The Compass chefs' culinary adventures will include:

Corn Dip
Chicken Vegetable Soup
Cucumber and Feta Salad
Southwestern Cheesy Chicken
Garlic Ginger Carrots
Sweet Potato Souffle
Cranberry Curd Mini Tart

Students will be eating what they make each week and bringing home the recipes and leftovers. These engaging cooking classes will get students excited about helping in the kitchen, experimenting, and trying new foods. Students will be exposed to healthy ingredients they may not regularly eat. They will learn important kitchen skills such as safety, sanitation, measuring, knife skills, and other tricks of the trade. Culinary vocabulary and terms are introduced each week, with no-pressure verbal review of those words the following week. Notes: Students with allergies to food ingredients or dietary restrictions cannot be accommodated in this class. Recipes may contain nuts, dairy, wheat, gluten, and eggs. All food supplies will be conventional, mass market ingredients. Specialty food preparations/certifications such as halal, kosher, and organic will not be used due to cost and sourcing logistics. Topics in this Series: Fall Fare with Flair (Quarter 1), Festive Fall Flavors (Quarter 2), Winter Warm-Ups (Quarter 3), Savory Spring Specialties (Quarter 4). Lab/Supply Fee: A class fee of $45.00 is due payable to the instructor on the first day of class. What to Bring: None- Disposable aprons and take-home containers provided. What to Wear: Students should wear clean clothes and have long hair tied back, braided, or secured under a bandana (male and female). For more information and FAQs, see the Compass Cooking Classes webpage..

1
Qtr 4
Mar 22
12:00 pm
12:55 pm
Fri
Cooking for Teens: Savory Spring Specialties

8th-12th

Mylene Nyman

8

$219.00

$197.10 by 03/15

Opens 02/13 6:00am

Students will enjoy making tasty, light spring recipes that feature a variety of fruits, vegetables, and fresh ingredients. Spring Specialties are selected to be nutritious, fun, and simple to make. Each class will focus on a portion of a meal including appetizer, salad, soup, side dish, main dish, and dessert. The Compass chefs' culinary adventures will include:

Divine Water Chestnuts
Gazpacho
Orchard Ambrosia Salad
Chicken Carbonara
Succotash
Brussels Sprout Casserole
Orzo with Spinach, Tomato and Ricotta
Blueberry Lemon Trifle

Students will be eating what they make each week and bringing home the recipes and leftovers. These engaging cooking classes will get students excited about helping in the kitchen, experimenting, and trying new foods. Students will be exposed to healthy ingredients they may not regularly eat. They will learn important kitchen skills such as safety, sanitation, measuring, knife skills, and other tricks of the trade. Culinary vocabulary and terms are introduced each week, with no-pressure verbal review of those words the following week. Notes: Students with allergies to food ingredients or dietary restrictions cannot be accommodated in this class. Recipes may contain nuts, dairy, wheat, gluten, and eggs. All food supplies will be conventional, mass market ingredients. Specialty food preparations/certifications such as halal, kosher, and organic will not be used due to cost and sourcing logistics. Topics in this Series: Fall Fare with Flair (Quarter 1), Festive Fall Flavors (Quarter 2), Winter Warm-Ups (Quarter 3), Savory Spring Specialties (Quarter 4). Lab/Supply Fee: A class fee of $45.00 is due payable to the instructor on the first day of class. What to Bring: None- Disposable aprons and take-home containers provided. What to Wear: Students should wear clean clothes and have long hair tied back, braided, or secured under a bandana (male and female). For more information and FAQs, see the Compass Cooking Classes webpage..

1
Qtr 3
Jan 19
12:00 pm
12:55 pm
Fri
Cooking for Teens: Winter Warm-Ups

8th-12th

Mylene Nyman

8

$219.00

$197.10 by 12/15

Opens 11/14 6:00am

Students will enjoy making hearty favorites and winter weather comfort foods that feature a variety of fruits, vegetables, and fresh ingredients. Winter Warm-Up recipes are selected to be nutritious, fun, and simple to make. Each class will focus on a portion of a meal including appetizer, salad, soup, side dish, main dish, and dessert. The Compass chefs' culinary adventures will include:

Caramelized Onion Flatbread
Cauliflower Leek Soup
Greek Chickpea Salad
Cheesy Potato Bake
Hawaiian Chicken Kebabs
Broccoli and Wild Rice Casserole
Root Beer Float Cupcakes
Chocolate Souffle

Students will be eating what they make each week and bringing home the recipes and leftovers. These engaging cooking classes will get students excited about helping in the kitchen, experimenting, and trying new foods. Students will be exposed to healthy ingredients they may not regularly eat. They will learn important kitchen skills such as safety, sanitation, measuring, knife skills, and other tricks of the trade. Culinary vocabulary and terms are introduced each week, with no-pressure verbal review of those words the following week. Notes: Students with allergies to food ingredients or dietary restrictions cannot be accommodated in this class. Recipes may contain nuts, dairy, wheat, gluten, and eggs. All food supplies will be conventional, mass market ingredients. Specialty food preparations/certifications such as halal, kosher, and organic will not be used due to cost and sourcing logistics. Topics in this Series: Fall Fare with Flair (Quarter 1), Festive Fall Flavors (Quarter 2), Winter Warm-Ups (Quarter 3), Savory Spring Specialties (Quarter 4). Lab/Supply Fee: A class fee of $45.00 is due payable to the instructor on the first day of class. What to Bring: None- Disposable aprons and take-home containers provided. What to Wear: Students should wear clean clothes and have long hair tied back, braided, or secured under a bandana (male and female). For more information and FAQs, see the Compass Cooking Classes webpage..

1
Qtr 3
Jan 15
12:00 pm
1:25 pm
Mon
Crafting for Cosplay: Leather Work

8th-12th

Judith Harmon

8

$251.00

$225.90 by 12/15

Opens 11/14 6:00am

Kratos wears a leather baldric. Captain America grasps a shield. Harley Quinn sports spiked wrist cuffs, and Lara Croft wouldn't go to war without her weaponry. Great accessories and carefully crafted garments make great cosplay. If you are interested in the world of cosplay and want to bring some of your favorite characters to life, this class will teach you the skills to craft costumes and accessories. Third quarter, students will learn leather-working techniques such as dyeing, cutting, embossing, punching, and hand sewing. Projects for the quarter include a belt and pouch or sheath for the belt.*Note:Leather work projects this quarter are all new from those in Winter 2023, so a student could repeat the class to build his/her cosplay wardrobe and to practice and refine crafting skills. In this class, students will follow templates and patterns provided by and demonstrated by the instructor. Pieces will be individualized through paint and embellishments, but the goal is for cosplayers to learn specialized crafting techniques that they can use at home to make additional, unique pieces. There is a $85.00 supply fee for in-class materials, the shared use of classroom tools/supplies, and some take-home tools to continue crafting at home. Third quarter, students will take home leather embossing tools. Note: Project themes or materials are subject to change due to availability or sourcing at the time of the class. Cosplayers who would like to create original fabric costume elements such as capes, vests, skirts, and more, may want to co-register for this instructor's Learn to Sew classes. Topics in this Series: Foam & Plastics (Quarter 1), Resins and Metal Work (Quarter 2), Leather Work (Quarter 3), Mending & Alterations (Quarter 4) etc. Students continuing from one quarter receive priority pre-registration for the next quarter. Prerequisites: None Workload: Students should expect to spend 0-1 hours per week outside of class. Assignments: Will be communicated in weekly e-mails and posted in a Google classroom. Assessments: will not be given Textbook/Materials: All materials will be furnished. Lab/Supply Fee: A class fee of $85.00 is due payable to the instructor on the first day of class. Credit: Homeschool families may wish to count this course as a component (partial) credit in fine arts/theater for purposes of a high school transcript.

1
Qtr 4
Mar 18
12:00 pm
1:25 pm
Mon
Crafting for Cosplay: Mending & Alterations

8th-12th

Judith Harmon

8

$251.00

$225.90 by 03/15

Opens 02/13 6:00am

Kratos wears a leather baldric. Captain America grasps a shield. Harley Quinn sports spiked wrist cuffs, and Lara Croft wouldn't go to war without her weaponry. Great accessories and carefully crafted garments make great cosplay. If you are interested in the world of cosplay and want to bring some of your favorite characters to life, this class will teach you the skills to craft costumes and accessories. Fourth quarter, students will learn how to transform ready-made clothing items. They will learn basic hand-sewing techniques to mend and perform alterations on store-bought items. The class will participate in a "Thrift Store Challenge" in which they will be asked to find clothing items at bargain prices that remind them of a character without spending more than $20.00. In class, students will work on the alterations or repairs to create costume pieces. In addition, students will learn to work with custom-made, iron-on vinyl to add logos, symbols, or monograms to their costumes.*Note:Mending and Alterations projects this quarter are all new from those in Spring 2023, so a student could repeat the class to build his/her cosplay wardrobe and to practice and refine crafting skills. In this class, students will follow templates and patterns provided by and demonstrated by the instructor. Pieces will be individualized through paint and embellishments, but the goal is for cosplayers to learn specialized crafting techniques that they can use at home to make additional, unique pieces. There is a $40.00 supply fee for in-class materials, the shared use of classroom tools/supplies, and some take-home tools to continue crafting at home. Fourth quarter, students will take home a basic sewing kit. Note: Project themes or materials are subject to change due to availability or sourcing at the time of the class. Cosplayers who would like to create original fabric costume elements such as capes, vests, skirts, and more, may want to co-register for this instructor's Learn to Sew classes. Topics in this Series: Foam & Plastics (Quarter 1), Resins and Metal Work (Quarter 2), Leather Work (Quarter 3), Mending & Alterations (Quarter 4) etc. Students continuing from one quarter receive priority pre-registration for the next quarter. Prerequisites: None Workload: Students should expect to spend 0-1 hours per week outside of class. Assignments: Will be communicated in weekly e-mails and posted in a Google classroom. Assessments: will not be given Textbook/Materials: All materials will be furnished. Lab/Supply Fee: A class fee of $40.00 is due payable to the instructor on the first day of class. Credit: Homeschool families may wish to count this course as a component (partial) credit in fine arts/theater for purposes of a high school transcript.

1
Qtr 2
Oct 23
12:00 pm
1:25 pm
Mon
Crafting for Cosplay: Resins and Metal Work

8th-12th

Judith Harmon

8

$189.00

$170.10 by 10/13

Opens 09/26 6:00am

Kratos wears a leather baldric. Captain America grasps a shield. Harley Quinn sports spiked wrist cuffs, and Lara Croft wouldn't go to war without her weaponry. Great accessories and carefully crafted garments make great cosplay. If you are interested in the world of cosplay and want to bring some of your favorite characters to life, this class will teach you the skills to craft costumes and accessories. Second quarter, students will learn resin and metal work techniques such as wire wrapping, casting, and the use of clasps. Projects for the quarter include creating a custom pendant, casting unique gemstones, and recreative a decorative piece from anime or comics.*Note: Resin and Metal work projects this quarter are all new from those in Fall 2022, so a student could repeat the class to build his/her cosplay wardrobe and to practice and refine crafting skills. In this class, students will follow templates and patterns provided by and demonstrated by the instructor. Pieces will be individualized through paint and embellishments, but the goal is for cosplayers to learn specialized crafting techniques that they can use at home to make additional, unique pieces. There is a $65.00 supply fee for in-class materials, the shared use of classroom tools/supplies, and some take-home tools to continue crafting at home. Second quarter, students will take home 3 types of pliers, spare jump rings, and pendant supplies. Note: Project themes or materials are subject to change due to availability or sourcing at the time of the class. Cosplayers who would like to create original fabric costume elements such as capes, vests, skirts, and more, may want to co-register for this instructor's Learn to Sew classes. Topics in this Series: Foam & Plastics (Quarter 1), Resins and Metal Work (Quarter 2), Leather Work (Quarter 3), Mending & Alterations (Quarter 4) etc. Students continuing from one quarter receive priority pre-registration for the next quarter. Prerequisites: None Workload: Students should expect to spend 0-1 hours per week outside of class. Assignments: Will be communicated in weekly e-mails and posted in a Google classroom. Assessments: will not be given Textbook/Materials: All materials will be furnished. Lab/Supply Fee: A class fee of $65.00 is due payable to the instructor on the first day of class. Non-Meeting Dates:11/6/23 Credit: Homeschool families may wish to count this course as a component (partial) credit in fine arts/theater for purposes of a high school transcript.

1
Qtr 3
Jan 16
12:00 pm
12:55 pm
Tue
Creative Storytelling: Once Upon a...Medieval Castle

1st-3rd

Judith Harmon

10

$177.00

$159.30 by 12/15

Opens 11/14 6:00am

Children are full of stories and bubbling over with big ideas! In this class, students will learn how to capture their creative vision into a simple story that they will write and illustrate. Third quarter, our storytellers will create lords and ladies who live within the twisting towers and turrets of the castle. Will the jester win the joust, or will the noble knight be victorious?

Students will learn how to build a Story Arc through guided, weekly activities. They will discover the key elements to composing a story such as crafting characters, posing a problem, advancing the action, constructing the climax, and writing the resolution- through brainstorming questions like, "Who is in your story?", "Where does this take place?", "What does that look like?" and "What happened after ____?"

Emerging writers or readers are welcome and will receive support, if needed, to get their own words written down. Psst- don't tell your child, but this class helps lay the foundation in language arts for more advanced creative writing and composition. Pair this class with Acting: Kids Theater or Writing Well to further encourage communication and storytelling skills. The supply fee is included in the class tuition. Topics in this Series: A Secret Room (Quarter 1); A Shipwreck (Quarter 2); A Medieval Castle (Quarter 3); and A Winding Path (Quarter 4).

1
Qtr 2
Oct 24
12:00 pm
12:55 pm
Tue
Creative Storytelling: Once Upon a...Shipwreck*

1st-3rd

Judith Harmon

11

$156.00

$140.40 by 10/13

Opens 09/26 6:00am

Children are full of stories and bubbling over with big ideas! In this class, students will learn how to capture their creative vision into a simple story that they will write and illustrate. Second quarter, our storytellers will discover the mysterious mutiny or misfortune that marooned mariners on an isolated island. Will the stranded sailors survive their secluded situation? Students will learn how to build a Story Arc through guided, weekly activities. They will discover the key elements to composing a story such as crafting characters, posing a problem, advancing the action, constructing the climax, and writing the resolution- through brainstorming questions like, "Who is in your story?", "Where does this take place?", "What does that look like?" and "What happened after ____?" Emerging writers or readers are welcome and will receive support, if needed, to get their own words written down. Psst- don't tell your child, but this class helps lay the foundation in language arts for more advanced creative writing and composition. Pair this class with Acting: Kids Theater or Writing Well to further encourage communication and storytelling skills. The supply fee is included in the class tuition. Topics in this Series: A Secret Room (Quarter 1); A Shipwreck (Quarter 2); A Medieval Castle (Quarter 3); and A Winding Path (Quarter 4).

1
Qtr 4
Mar 19
12:00 pm
12:55 pm
Tue
Creative Storytelling: Once Upon a...Winding Path

1st-3rd

Judith Harmon

10

$177.00

$159.30 by 03/15

Opens 02/13 6:00am

Children are full of stories and bubbling over with big ideas! In this class, students will learn how to capture their creative vision into a simple story that they will write and illustrate. Two roads diverged in a wood, and our storytellers will create their own path. What happens when tricky travelers and cryptic characters meet secretive strangers on a winding woodland path?

Students will learn how to build a Story Arc through guided, weekly activities. They will discover the key elements to composing a story such as crafting characters, posing a problem, advancing the action, constructing the climax, and writing the resolution- through brainstorming questions like, "Who is in your story?", "Where does this take place?", "What does that look like?" and "What happened after ____?"

Emerging writers or readers are welcome and will receive support, if needed, to get their own words written down. Psst- don't tell your child, but this class helps lay the foundation in language arts for more advanced creative writing and composition. Pair this class with Acting: Kids Theater or Writing Well to further encourage communication and storytelling skills. The supply fee is included in the class tuition. Topics in this Series: A Secret Room (Quarter 1); A Shipwreck (Quarter 2); A Medieval Castle (Quarter 3); and A Winding Path (Quarter 4).

1
Semester
Jan 18
12:00 pm
12:55 pm
Thu
Digital Studio: Intro to Coding for Mobile App Development

7th-8th

Ethan Hay

12

$420.00

$378.00 by 12/15

Opens 11/14 6:00am

Middle schoolers embrace technology and easily navigate digital sources like apps, webpages, and online video platforms. In Digital Studio, they will transform from users of these tools to the designer and coders of their own content. Learn what goes in to coding a webpage (Semester 1) and coding a mobile app (Semester 2). Students start with the Swift programming language which is used for iOS devices like the iPhone and iPad. Later students move into programming responsive web design to create hybrid apps for both desktop and mobile devices using Web App Maker. In all app programming languages, students practice the iterative design process to define a problem, generate ideas, build, test, and improve their app. Digital Studio is a computer lab environment in which students work through the Black Rocket curriculum under the direction of computer science coaches. The lab environment allows students to enroll at any quarter, fosters brand new coders, and encourages those with prior coding experience. In the "Intro" level of a course (i.e., Part 1), students will work through the fundamentals of a new digital skill. In the "Continuing" level (i.e., Part 2), students who continue from "Intro" will develop new skills and will design and code an individual project. New students who enroll in "Intro" will begin with the introductory lessons. In order to differentiate instruction between new and continuing students, coaches work with small pull-out groups, pairs, or individuals to provide additional support as needed. The class tuition includes a student technology fee that covers the use of instructor-provided classroom laptops loaded with the required software, applications, and licenses. At the end of the class, students will receive access to Black Rocket's interactive learning platform to continue their coding journey at home. Topics in this Series: Intro to Coding for Website Design (Semester 1) and Intro to Coding for Mobile App Development (Semester 2)

1
Qtr 3
Jan 17
12:00 pm
12:55 pm
Wed
Drawing for Fun: Comics with a Cast of Characters

5th-6th

Pete Van Riper

10

$165.00

$148.50 by 12/15

Opens 11/14 6:00am

Anyone can learn to draw! A professional artist will teach kids how to draw a variety of projects by breaking down complex forms and figures into simple shapes and giving them dimension through shading, shadow, and textures. Projects will focus on fantasy and fictional subjects which are a great choice to keep beginning artists from becoming frustrated when their work does not look "the real thing."

Ka-pow! Zowie! Third quarter, students will continue to develop their skills in comics illustration with the addition of a villain and a sidekick to the main character. Students will learn to create their characters out of stacked simple shapes and will practice drawing them in different positions (running, kicking flying, etc.) They will learn how to develop a story line with a problem, a mix-up or misunderstanding, and resolution that can be told in just a few scenes, and the class will learn how to portray motion and interactions among multiple characters. Students' practice illustrations will be drawn with regular #2 pencil on paper. Later in the quarter, they will ink and color their work on a 3-or 6-panel comic page to complete their first comic.

There is a $15.00 material fee payable to the instructor on the first day for a sketchbook and shared classroom art supplies. Topics in this Series include: Comic Art & Characters (Quarter 1); Fantastical Figures (Quarter 2), Comics with a Cast of Characters (Quarter 3), and Playful Portraits (Quarter 4)

1
Qtr 2
Oct 25
12:00 pm
12:55 pm
Wed
Drawing for Fun: Fantastical Figures

5th-6th

Pete Van Riper

10

$145.00

$130.50 by 10/13

Opens 09/26 6:00am

Anyone can learn to draw! A professional artist will teach kids how to draw a variety of projects by breaking down complex forms and figures into simple shapes and giving them dimension through shading, shadow, and textures. Projects will focus on fantasy and fictional subjects which are a great choice to keep beginning artists from becoming frustrated when their work does not look "the real thing." Second quarter, students will develop their drawing skills on projects featuring fantasy figures. Kids will enjoy projects with dragons, ogres, ghouls, aliens or elves where they can practice drawing techniques without the pressure of trying to replicate real life. Student's drawings will be in regular #2 pencil in a sketchbook. There is a $15.00 material fee payable to the instructor on the first day for a sketchbook and shared classroom art supplies. Topics in this Series include: Comic Art & Characters (Quarter 1); Fantastical Figures (Quarter 2), Comics with a Cast of Characters (Quarter 3), and Playful Portraits (Quarter 4)

1
Qtr 4
Mar 20
12:00 pm
12:55 pm
Wed
Drawing for Fun: Playful Portraits

5th-6th

Pete Van Riper

10

$165.00

$148.50 by 03/15

Opens 02/13 6:00am

Anyone can learn to draw! A professional artist will teach kids how to draw a variety of projects by breaking down complex forms and figures into simple shapes and giving them dimension through shading, shadow, and textures. Projects will focus on fantasy and fictional subjects which are a great choice to keep beginning artists from becoming frustrated when their work does not look "the real thing."

Fourth quarter, students will continue to develop their drawing skills with playful portraits and crazy caricatures. They will draw dramatic and droll faces with intentionally exaggerated features like enormous ears, hilarious hair, titanic teeth or a monstrous moustache. In drawing funny faces, students can practice drawing techniques without the pressure of trying to replicate real life. Student's drawings will be in regular #2 pencil in a sketchbook.

There is a $15.00 material fee payable to the instructor on the first day for a sketchbook and shared classroom art supplies. Topics in this Series include: Comic Art & Characters (Quarter 1); Fantastical Figures (Quarter 2), Comics with a Cast of Characters (Quarter 3), and Playful Portraits (Quarter 4)

1
Qtr 3
Jan 19
12:00 pm
12:55 pm
Fri
Drawing Studio: Creating Narrative

8th-12th

Pete Van Riper

10

$165.00

$148.50 by 12/15

Opens 11/14 6:00am

Students will draw in a relaxed, informal studio setting, where they will learn the fundamentals of drawing along with the elements of art and principles of design. Most drawing projects are "student's own" where each artist selects their own subject to incorporate demonstrated techniques such as representing light and dark, creating texture and patterns, and shading to show dimension.

Third quarter, students will learn "create narrative" and tell a story with their drawing through subject, placement, and composition. Over the course, students should progress to draw more carefully and more accurately and to represent more refined details in their drawings.

The instructor will demonstrate various techniques by developing a sample drawing. Students may elect to follow the class sample or may apply the drawing skills to an entirely unique drawing. This class is suitable for beginners who have never drawn before and for intermediate art students who have worked with other media and are interested in exploring drawing. Drawing can provide a relaxing, needed break from rigorous academic classes and over-scheduled lives in a fun, supportive environment.

Topics in this Series: Everyday Objects (Quarter 1), Portraits and Creative Caricatures (Quarter 2), Creating Narrative (Quarter 3), and Imitating Illustration Styles (Quarter 4).

Workload: Work outside of class is optional for those who wish to practice their drawing techniques.

Assessments: Individual feedback is given in class. Formal assessments will not be given.

Lab/Supply Fee: A class fee of $18.00 is due payable to the instructor on the first day of class for a sketchbook, a pencil box with pencils of varying hardness, and an eraser. Returning drawing students do not need to pay a supply fee and are expected to replace their drawing supplies as needed, with similar or better quality.

Credit: Homeschool families may wish to count this course as a component (partial) credit in Fine Arts for purposes of a high school transcript.

1
Qtr 4
Mar 22
12:00 pm
12:55 pm
Fri
Drawing Studio: Imitating Illustration Styles

8th-12th

Pete Van Riper

10

$165.00

$148.50 by 03/15

Opens 02/13 6:00am

Students will draw in a relaxed, informal studio setting, where they will learn the fundamentals of drawing along with the elements of art and principles of design. Most drawing projects are "student's own" where each artist selects their own subject to incorporate demonstrated techniques such as representing light and dark, creating texture and patterns, and shading to show dimension.

Fourth quarter, students will view the works of well-known illustrators and will practice remixing the techniques of other artists into their own compositions which could include everyday objects, portraits and caricatures, and/or narrative drawings.

The instructor will demonstrate various techniques by developing a sample drawing. Students may elect to follow the class sample or may apply the drawing skills to an entirely unique drawing. This class is suitable for beginners who have never drawn before and for intermediate art students who have worked with other media and are interested in exploring drawing. Drawing can provide a relaxing, needed break from rigorous academic classes and over-scheduled lives in a fun, supportive environment.

Topics in this Series: Everyday Objects (Quarter 1), Portraits and Creative Caricatures (Quarter 2), Creating Narrative (Quarter 3), and Imitating Illustration Styles (Quarter 4).

Workload: Work outside of class is optional for those who wish to practice their drawing techniques.

Assessments: Individual feedback is given in class. Formal assessments will not be given.

Lab/Supply Fee: A class fee of $18.00 is due payable to the instructor on the first day of class for a sketchbook, a pencil box with pencils of varying hardness, and an eraser. Returning drawing students do not need to pay a supply fee and are expected to replace their drawing supplies as needed, with similar or better quality.

Credit: Homeschool families may wish to count this course as a component (partial) credit in Fine Arts for purposes of a high school transcript.

1
Qtr 2
Oct 27
12:00 pm
12:55 pm
Fri
Drawing Studio: Portraits and Creative Caricatures

8th-12th

Pete Van Riper

12

$145.00

$130.50 by 10/13

Opens 09/26 6:00am

Students will draw in a relaxed, informal studio setting, where they will learn the fundamentals of drawing along with the elements of art and principles of design. Most drawing projects are "student's own" where each artist selects their own subject to incorporate demonstrated techniques such as representing light and dark, creating texture and patterns, and shading to show dimension. Second quarter, students will learn how to draw portraits first by learning how to do proportions and features in a more traditional representation then by exploring fantastic and ficitonal people, beasts, and pets through exaggerating and manipulating proportions while maintaining the basics. The instructor will demonstrate various techniques by developing a sample drawing. Students may elect to follow the class sample or may apply the drawing skills to an entirely unique drawing. This class is suitable for beginners who have never drawn before and for intermediate art students who have worked with other media and are interested in exploring drawing. Drawing can provide a relaxing, needed break from rigorous academic classes and over-scheduled lives in a fun, supportive environment. Topics in this Series: Everyday Objects (Quarter 1), Portraits and Creative Caricatures (Quarter 2), Creating Narrative (Quarter 3), and Imitating Illustration Styles (Quarter 4). Workload: Work outside of class is optional for those who wish to practice their drawing techniques. Assessments: Individual feedback is given in class. Formal assessments will not be given. Lab/Supply Fee: A class fee of $18.00 is due payable to the instructor on the first day of class for a sketchbook, a pencil box with pencils of varying hardness, and an eraser. Returning drawing students do not need to pay a supply fee and are expected to replace their drawing supplies as needed, with similar or better quality. Credit: Homeschool families may wish to count this course as a component (partial) credit in Fine Arts for purposes of a high school transcript.

1
Qtr 3
Jan 16
12:00 pm
12:55 pm
Tue
Dynamic Dioramas: Biome Builders- Arid (The Desert)

2nd-4th

Taliesin Knol

10

$181.00

$162.90 by 12/15

Opens 11/14 6:00am

The best way to understand a biome is to build (a model) one! A biome is a large zone on Earth characterized by its climate, soil, vegetation, and organisms with special adaptations for the unique environment. In modeling biomes, students will learn how they are different than similar ecological concepts like habitats and ecosystems. Students will discover how human activities, such as deforestation and habitat destruction, are transforming biomes.
In this science-themed diorama class, students will be exposed to concepts such as trophic levels, the water cycle, biological competition, geographic isolation, convergent evolution, species diversification, natural vs unnatural climate change, food webs, habitat loss, and ecological niches, while they are working on their models.

Arid Biomes, or deserts, are found across the globe and are characterized by their scant precipitation (less than 20 inches per year) and dry conditions. Vegetation and wildlife in these areas have special adaptations for surviving with little water and few nutrients. Deserts cover about 20% of the Earth's surface and can be very hot or very cold. Students will concentrate on the hot, arid biomes found in sub-tropical areas.

Each student will create an individual diorama. Students will craft and hand-shape their scene on a 10 x 14 inch foam board using artistic, model-making techniques. They will customize their dioramas with landforms, dunes, plant life, and paint. Once individual projects are constructed, students will populate them with miniature figures and combine their dioramas alongside those of their classmates to create a larger terrain. Students will then compete in a zoology-based survival strategy game. Each student will create one board and receive a set of miniatures to take home with them. Course documents such as maps, game rules and all other instructional media will be available via a Google Drive link which will be emailed to parents. There is a $25.00 materials fee payable to the instructor on the first day of class.

Topics in this series include: Tropics (The Rainforest)- Quarter 1; Tundra (The Arctic)- Quarter 2; Arid (The Desert)- Quarter 3; and Grasslands (The Savanna)- Quarter 4.

1
Qtr 4
Mar 19
12:00 pm
12:55 pm
Tue
Dynamic Dioramas: Biome Builders- Grasslands (The Savanna)

2nd-4th

Taliesin Knol

10

$181.00

$162.90 by 03/15

Opens 02/13 6:00am

The best way to understand a biome is to build (a model) one! A biome is a large zone on Earth characterized by its climate, soil, vegetation, and organisms with special adaptations for the unique environment. In modeling biomes, students will learn how they are different than similar ecological concepts like habitats and ecosystems. Students will discover how human activities, such as deforestation and habitat destruction, are transforming biomes.
In this science-themed diorama class, students will be exposed to concepts such as trophic levels, the water cycle, biological competition, geographic isolation, convergent evolution, species diversification, natural vs unnatural climate change, food webs, habitat loss, and ecological niches, while they are working on their models.

Grassland biomes are found on every continent (except Antarctica) and are flat, open regions dominated by grass with scattered trees and shrubs, and a warm, dry climate. Tropical grasslands, known as savannas, cover half the continent of Africa as well as areas of Australia, India, and South America. Compass ecologists will focus on African savannas where large, diverse animals such as elephants, wildebeest, warthogs, zebras, rhinos, gazelles, hyenas, cheetahs, lions, leopards, ostrich, and other birds and small mammals, graze and hunt in the expansive grasslands.

Each student will create an individual diorama. Students will craft and hand-shape their scene on a 10 x 14 inch foam board using artistic, model-making techniques. They will customize their dioramas with landforms, waterways, plant life, and paint. Once individual projects are constructed, students will populate them with miniature figures and combine their dioramas alongside those of their classmates to create a larger terrain. Students will then compete in a zoology-based survival strategy game. Each student will create one board and receive a set of miniatures to take home with them. Course documents such as maps, game rules and all other instructional media will be available via a Google Drive link which will be emailed to parents. There is a $25.00 materials fee payable to the instructor on the first day of class.

Topics in this series include: Tropics (The Rainforest)- Quarter 1; Tundra (The Arctic)- Quarter 2; Arid (The Desert)- Quarter 3; and Grasslands (The Savanna)- Quarter 4.

1
Qtr 2
Oct 24
12:00 pm
12:55 pm
Tue
Dynamic Dioramas: Biome Builders- Tundra (The Arctic) TUE *

2nd-4th

Taliesin Knol

10

$167.00

$150.30 by 10/13

Opens 09/26 6:00am

The best way to understand a biome is to build (a model) one! A biome is a large zone on Earth characterized by its climate, soil, vegetation, and organisms with special adaptations for the unique environment. In modeling biomes, students will learn how they are different than similar ecological concepts like habitats and ecosystems. Students will discover how human activities, such as deforestation and habitat destruction, are transforming biomes. In this science-themed diorama class, students will be exposed to concepts such as trophic levels, the water cycle, biological competition, geographic isolation, convergent evolution, species diversification, natural vs unnatural climate change, food webs, habitat loss, and ecological niches, while they are working on their models. Arctic tundra biomes are located at the most extreme parts of the globe, north of boreal forests, and are defined by long, cold winters and cool summers. Tundra biomes have inhospitable conditions with very cold temperatures and low levels of precipitation. These areas have little biodiversity with species who have evolved to have special adaptations such as thick fur and the ability to hibernate. Vegetation is sparce and simple such as shrubs, grasses, mosses, and lichens due to the frozen permafrost layer under the soil surface. Each student will create an individual diorama. Students will craft and hand-shape their scene on a 10 x 14 inch foam board using artistic, model-making techniques. They will customize their dioramas with landforms, waterways, plant life, and paint. Once individual projects are constructed, students will populate them with miniature figures and combine their dioramas alongside those of their classmates to create a larger terrain. Students will then compete in a zoology-based survival strategy game. Each student will create one board and receive a set of miniatures to take home with them. Course documents such as maps, game rules and all other instructional media will be available via a Google Drive link which will be emailed to parents. There is a $25.00 materials fee payable to the instructor on the first day of class. Topics in this series include: Tropics (The Rainforest)- Quarter 1; Tundra (The Arctic)- Quarter 2; Arid (The Desert)- Quarter 3; and Grasslands (The Savanna)- Quarter 4.

1
Semester
Jan 16
12:00 pm
12:55 pm
Tue,Fri
English: British Literature with Writing Lab: Literary Analysis, Part 2

10th-11th

Anne Taranto

9

$751.00

$675.90 by 12/15

Opens 11/14 6:00am

This full-credit high school English class will focus on developing critical reading and writing skills through the study of a range of canonical and post-colonial genres and texts written in English. Through exposure to a variety of voices across time periods and geographical regions, students will investigate major themes, such as the importance of language as a locus of power, the continuity of human nature, and the role of the imagination. Spring semester will introduce students to post-colonial texts and genres featuring Vindication of the Rights of Woman (Mary Wollstonecraft), Pride and Prejudice (Jane Austen), Frankenstein (Mary Shelley), and Paradise Lost (John Milton). Writing Lab: An essential component of this course will be an in-class Writing Lab. Students will write two or three critical response papers and a full-scale literary analysis essay each term. Students will continue to hone the components of academic writing, including how to construct a thesis statement that makes an argument, how to support their ideas effectively with textual evidence, how to organize an argument logically, and how to cite sources in MLA format. Students should bring a laptop to class one day per week for in-class writing. Topics in this Series: British Literature, Part I (Semester 1) and British Literature, Part II (Semester 2). Students continuing from first semester receive priority pre-registration for second semester. Prerequisites: Students should be able to read at grade level and have completed Introduction to Genre or equivalent high school level writing class. Students are expected to take an active role in discussion and complete all writing assignments. Workload: Students should expect to spend 2-3 hours per week outside of class. Assignments: All assignments will be posted in a Google Classroom management site. Students will need their own gmail accounts to access Google Classroom. Assessments: Students' written assignments will be graded using a rubric and assigned points that the homeschool parent can use when assigning an overall class grade. Textbook/Materials: Because students will need clean, inexpensive copies of each novel to mark in, and they must be able to refer to the passages on the same page numbers, copies of mass market paperbacks will be pre-purchased and bundled for students. (See Supply Fee below). Supply Fee: A class fee of $30.00 is due payable to Compass on the first day of class for the class pack of books and handouts. What to Bring: Students should bring the current literature, paper, pen or pencil and highlighter to class each week. Some students may wish to bring paper clips, adhesive flags or post-it notes for marking passages/pages. Credit: Homeschool families may wish to count this course as a half-credit (one semester) or full credit (both semesters) in English for purposes of a high school transcript.

1
Qtr 2
Oct 24
12:00 pm
12:55 pm
Tue
FUNctional Fitness and Cross-Training (PE): Tweens (Q2)

5th-8th

Iman Castaneda

13

$128.00

$115.20 by 10/13

Opens 09/26 6:00am

FUNctional Fitness is a dynamic PE program for that incorporates well-rounded exercises to get tweens up and moving mid-day! No two workouts are the same, but each day's activities incorporate exercises that target 10 areas: cardio-vascular endurance, stamina, strength, flexibility, power, speed, coordination, agility, balance, and accuracy. FUNctional Fitness focuses on functional movements that are fundamental to all aspects of play and exercise- pulling, pushing, running, throwing, climbing, lifting, and jumping. Work-outs are scalable and adaptable to different individual's own level, and the emphasis is on fun, safety, and personal accomplishment rather than competition among classmates. When the weather permits, some exercises may be taken outdoors. The physical challenges of FUNctional Fitness will foster self-confidence, focus, and help instill a foundation for a lifetime of fitness. All equipment is furnished. Students are asked to wear loose, comfortable clothing, such as running pants or sweatpants, and comfortable, supportive athletic shoes. FUNctional Fitness continues each quarter, and students may repeat the class to continue to improve fitness. No two workouts are the same!

1
Qtr 3
Jan 16
12:00 pm
12:55 pm
Tue
FUNctional Fitness and Cross-Training (PE): Tweens (Q3)

5th-8th

Iman Castaneda

14

$146.00

$131.40 by 12/15

Opens 11/14 6:00am

FUNctional Fitness is a dynamic PE program for that incorporates well-rounded exercises to get tweens up and moving mid-day! No two workouts are the same, but each day's activities incorporate exercises that target 10 areas: cardio-vascular endurance, stamina, strength, flexibility, power, speed, coordination, agility, balance, and accuracy. FUNctional Fitness focuses on functional movements that are fundamental to all aspects of play and exercise- pulling, pushing, running, throwing, climbing, lifting, and jumping. Work-outs are scalable and adaptable to different individual's own level, and the emphasis is on fun, safety, and personal accomplishment rather than competition among classmates. When the weather permits, some exercises may be taken outdoors. The physical challenges of FUNctional Fitness will foster self-confidence, focus, and help instill a foundation for a lifetime of fitness. All equipment is furnished. Students are asked to wear loose, comfortable clothing, such as running pants or sweatpants, and comfortable, supportive athletic shoes. FUNctional Fitness continues each quarter, and students may repeat the class to continue to improve fitness. No two workouts are the same!

1
Qtr 4
Mar 19
12:00 pm
12:55 pm
Tue
FUNctional Fitness and Cross-Training (PE): Tweens (Q4)

5th-8th

Iman Castaneda

14

$146.00

$131.40 by 03/15

Opens 02/13 6:00am

FUNctional Fitness is a dynamic PE program for that incorporates well-rounded exercises to get tweens up and moving mid-day! No two workouts are the same, but each day's activities incorporate exercises that target 10 areas: cardio-vascular endurance, stamina, strength, flexibility, power, speed, coordination, agility, balance, and accuracy. FUNctional Fitness focuses on functional movements that are fundamental to all aspects of play and exercise- pulling, pushing, running, throwing, climbing, lifting, and jumping. Work-outs are scalable and adaptable to different individual's own level, and the emphasis is on fun, safety, and personal accomplishment rather than competition among classmates. When the weather permits, some exercises may be taken outdoors. The physical challenges of FUNctional Fitness will foster self-confidence, focus, and help instill a foundation for a lifetime of fitness. All equipment is furnished. Students are asked to wear loose, comfortable clothing, such as running pants or sweatpants, and comfortable, supportive athletic shoes. FUNctional Fitness continues each quarter, and students may repeat the class to continue to improve fitness. No two workouts are the same!

1
Qtr 4
Mar 20
12:00 pm
12:55 pm
Wed
Game Maker: 2-Player Game Design

5th-6th

Becca Sticha

10

$154.00

$138.60 by 03/15

Opens 02/13 6:00am

Monopoly, Scrabble, Clue! Who doesn't enjoy gathering with friends or family for a good game? Students will become future game inventors responsible for designing a new, non-electronic board or card game. Each week, students will play games in class to explore design concepts and game mechanics of a specific genre of game. They will begin to understand what elements are needed in every game and what makes a "good" game that everyone will enjoy. Students will examine starting and ending conditions in a game, scalability (for more or fewer players), and how points, progress, or powers are earned or tracked as players move through a game. Students will then begin to outline their ideas for their very own, original game.

Fourth quarter, students will learn about Two-Player Games like the ancient games of Hnefatafl and Mancala; traditional stand-bys of chess, checkers, Backgammon, and even Battleship; and newer options like The Fox in the Forest and Hive. Students will sketch out their ideas, create a prototype board or cards, write all rules, and design the cards, chips, tokens, or playing pieces. Next, students will test-play their prototype game with their classmates to get constructive feedback and refine their rules. Once the prototype games have been tested through play, students will begin their final design, coloring, and graphics on a blank, folding game board and final game accessories.

The quarter will conclude with a game "publishing" party where students will "pitch" their concept through a 30-second advertisement and play the final version with friends. Some students may be interested in submitting their games to a national young inventors' competition.

There is a $20.00 material/supply fee payable to the instructor on the first day of class for blank boards, cards, dice, spinners, and shared art materials. Topics in this series include: Cooperative Board Games (Quarter 1); Card Games (Quarter 2); Dice Games (Quarter 3); and 2-Player Games (Quarter 4).

1
Qtr 2
Oct 25
12:00 pm
12:55 pm
Wed
Game Maker: Card Game Design

5th-6th

Becca Sticha

9

$135.00

$121.50 by 10/13

Opens 09/26 6:00am

Monopoly, Scrabble, Clue! Who doesn't enjoy gathering with friends or family for a good game? Students will become future game inventors responsible for designing a new, non-electronic board or card game. Each week, students will play games in class to explore design concepts and game mechanics of a specific genre of game. They will begin to understand what elements are needed in every game and what makes a "good" game that everyone will enjoy. Students will examine starting and ending conditions in a game, scalability (for more or fewer players), and how points, progress, or powers are earned or tracked as players move through a game. Students will then begin to outline their ideas for their very own, original game. Second quarter, students will learn about Card Games which are portable, on-the-go fun with a wide range of objectives. Example card games include  No Thanks, Quiddler, Uno, and Apples to Apples. Students will sketch out their ideas, create prototype cards, write all rules, and design the cards and any supplementary, chips, tokens, or playing pieces. Next, students will test-play their prototype card game with their classmates to get constructive feedback and refine their rules. Once the prototype card games have been tested through play, students will begin their final design, coloring, and graphics on a set of blank pre-cut, glossy cards and game accessories. The quarter will conclude with a game "publishing" party where students will "pitch" their concept through a 30-second advertisement and play the final version with friends. Some students may be interested in submitting their games to a national young inventors' competition. There is a $15.00 material/supply fee payable to the instructor on the first day of class for blank boards, cards, dice, spinners, and shared art materials. Topics in this series include: Cooperative Board Games (Quarter 1); Card Games (Quarter 2); Dice Games (Quarter 3); and 2-Player Games (Quarter 4).

1
Qtr 3
Jan 17
12:00 pm
12:55 pm
Wed
Game Maker: Dice Game Design

5th-6th

Becca Sticha

10

$154.00

$138.60 by 12/15

Opens 11/14 6:00am

Monopoly, Scrabble, Clue! Who doesn't enjoy gathering with friends or family for a good game? Students will become future game inventors responsible for designing a new, non-electronic board or card game. Each week, students will play games in class to explore design concepts and game mechanics of a specific genre of game. They will begin to understand what elements are needed in every game and what makes a "good" game that everyone will enjoy. Students will examine starting and ending conditions in a game, scalability (for more or fewer players), and how points, progress, or powers are earned or tracked as players move through a game. Students will then begin to outline their ideas for their very own, original game.

Third quarter, students will learn about Dice Games which can use traditional, 6-sided dot dice, specialty dice (4, 8, 10, 12 or 20 faces), or graphic dice with pictures, symbols, or colors. Example dice games include Liar's Dice, Farkle, and Yahtzee. Students will sketch out their ideas, create prototype dice, write all rules, and design any supplementary playing pieces. Next, students will test-play their prototype dice game with classmates to get constructive feedback and refine their rules. Once the prototype dice game has been tested through play, students will begin their final design, inking blank dice and finalizing game accessories. Most students will be able to complete two different dice games third quarter.

The quarter will conclude with a game "publishing" party where students will "pitch" their concept through a 30-second advertisement and play the final version with friends. Some students may be interested in submitting their games to a national young inventors' competition.

There is a $15.00 material/supply fee payable to the instructor on the first day of class for blank boards, cards, dice, spinners, and shared art materials. Topics in this series include: Cooperative Board Games (Quarter 1); Card Games (Quarter 2); Dice Games (Quarter 3); and 2-Player Games (Quarter 4).

1
Qtr 2
Oct 26
12:00 pm
12:55 pm
Thu
Geography through Games- Ancient Greece & Rome *

5th-8th

Taliesin Knol

10

$167.00

$150.30 by 10/13

Opens 09/26 6:00am

Learn world geography through hands-on, interactive play rather than by studying flat, dull maps! Many great games feature play on map-based game boards that can be used as teaching tools. Visual and kinesthetic learners will remember where Mongolia and Madagascar are when they have amassed miniature armies there! The instructor will use board games from his personal collection as teaching tools. In addition, he creates custom boards to use with established game rules and pieces. Second quarter, students will learn about Ancient Greece and The Roman Empire using the games Successors and Conquest of the Empire. The class will be able to identify and locate the extent of Ancient Greece which encircled the Aegean Sea, reached Asia minor, abutted the coastal regions of the Persian Empire, and stretched to Byzantium and Macedonia. The class will also learn about the extent of the Roman Empire which was one of the largest in history, with contiguous territories throughout Europe, North Africa, and the Middle East. The Roman Empire reached Hadrian's wall in northern England, Euphrates in Syria, the Nile River Valley in Egypt, and the plains of north Africa, completely encircling the Mediterranean Sea. Topics in this series include: Early Civilizations (Quarter 1); Ancient Greece & Rome (Quarter 2), Medieval Europe (Quarter 3), and The Modern World (Quarter 4). There is a $15.00 supply fee due to the instructor on the first day of class for custom-printed maps and shared class materials.

1
Qtr 3
Jan 18
12:00 pm
12:55 pm
Thu
Geography through Games- Medieval Europe

5th-8th

Taliesin Knol

10

$191.00

$171.90 by 12/15

Opens 11/14 6:00am

Learn world geography through hands-on, interactive play rather than by studying flat, dull maps! Many great games feature play on map-based game boards that can be used as teaching tools. Visual and kinesthetic learners will remember where Mongolia and Madagascar are when they have amassed miniature armies there! The instructor will use board games from his personal collection as teaching tools. In addition, he creates custom boards to use with established game rules and pieces. Third quarter, students will learn about the vast Medieval world through a collection of games. The class will learn about the Anglo-Saxon region through the game Britannia, a Viking game, and Medieval Risk. Topics in this series include: Early Civilizations (Quarter 1); Ancient Greece & Rome (Quarter 2), Medieval Europe (Quarter 3), and The Modern World (Quarter 4). There is a $15.00 supply fee due to the instructor on the first day of class for custom-printed maps and shared class materials.

1
Qtr 4
Mar 21
12:00 pm
12:55 pm
Thu
Geography through Games- The Modern World

5th-8th

Taliesin Knol

10

$191.00

$171.90 by 03/15

Opens 02/13 6:00am

Learn world geography through hands-on, interactive play rather than by studying flat, dull maps! Many great games feature play on map-based game boards that can be used as teaching tools. Visual and kinesthetic learners will remember where Mongolia and Madagascar are when they have amassed miniature armies there! The instructor will use board games from his personal collection as teaching tools. In addition, he creates custom boards to use with established game rules and pieces. Fourth quarter, students will learn about the geography of the modern world using a custom map and the game of Risk and several editions of the game Axis and Allies. Topics in this series include: Early Civilizations (Quarter 1); Ancient Greece & Rome (Quarter 2), Medieval Europe (Quarter 3), and The Modern World (Quarter 4). There is a $15.00 supply fee due to the instructor on the first day of class for custom-printed maps and shared class materials.

1
Qtr 4
Mar 20
12:00 pm
12:55 pm
Wed
Global Gourmet for Kids: French (12pm)

3rd-5th

Mylene Nyman

8

$219.00

$197.10 by 03/15

Opens 02/13 12:25am

Compass cooks will enjoy a culinary tour of the world with Global Gourmet classes! Menus feature variety of fruits, vegetables, and fresh ingredients seasoned and prepared to represent regional flavors and traditional dishes from the featured country. Recipes are selected to be nutritious, fun, and simple to make. The Compass chefs' gastronomy adventures will include:

Fromage Fort
French Onion Soup
Country Asparagus Salad with Walnuts (nuts)
Rosemary And Gruyere Potato Galette
Chicken Cordon Bleu
Haricots Verts Almandine (nuts)
Fruit Tart with Vanilla Cream Patisserie
Napoleon

Students will be eating what they make each week and bringing home the recipes and leftovers. These engaging cooking classes will get students excited about helping in the kitchen, experimenting, and trying new foods. Students will be exposed to healthy ingredients they may not regularly eat. They will learn important kitchen skills such as safety, sanitation, measuring, knife skills, and other tricks of the trade. Culinary vocabulary and terms are introduced each week, with no-pressure verbal review of those words the following week. Notes: Students with allergies to food ingredients or dietary restrictions cannot be accommodated in this class. Recipes may contain nuts, dairy, wheat, gluten, and eggs. All food supplies will be conventional, mass market ingredients. Specialty food preparations/certifications such as halal, kosher, and organic will not be used due to cost and sourcing logistics. Topics in this Series: Italian (Quarter 1), Mexican (Quarter 2), Pan Asian (Quarter 3), French (Quarter 4). Lab/Supply Fee: A class fee of $45.00 is due payable to the instructor on the first day of class. What to Bring: None- Disposable aprons and take-home containers provided. What to Wear: Students should wear clean clothes and have long hair tied back, braided, or secured under a bandana (male and female). For more information and FAQs, see the Compass Cooking Classes webpage..

1
Qtr 2
Oct 25
12:00 pm
12:55 pm
Wed
Global Gourmet for Kids: Mexican (12pm)

3rd-5th

Mylene Nyman

7

$192.00

$172.80 by 10/13

Opens 09/26 12:25am

Compass cooks will enjoy a culinary tour of the world with Global Gourmet classes! Menus feature variety of fruits, vegetables, and fresh ingredients seasoned and prepared to represent regional flavors and traditional dishes from the featured country. Recipes are selected to be nutritious, fun, and simple to make. The Compass chefs' gastronomy adventures will include:

Guacamole and Salsa
Tortilla Soup
Mexican Corn Salad
Bacon-Wrapped Jalapeno Poppers
Enchiladas
Cilantro Lime Rice
Mexican Cinnamon Trifle

Students will be eating what they make each week and bringing home the recipes and leftovers. These engaging cooking classes will get students excited about helping in the kitchen, experimenting, and trying new foods. Students will be exposed to healthy ingredients they may not regularly eat. They will learn important kitchen skills such as safety, sanitation, measuring, knife skills, and other tricks of the trade. Culinary vocabulary and terms are introduced each week, with no-pressure verbal review of those words the following week. Notes: Students with allergies to food ingredients or dietary restrictions cannot be accommodated in this class. Recipes may contain nuts, dairy, wheat, gluten, and eggs. All food supplies will be conventional, mass market ingredients. Specialty food preparations/certifications such as halal, kosher, and organic will not be used due to cost and sourcing logistics. Topics in this Series: Italian (Quarter 1), Mexican (Quarter 2), Pan Asian (Quarter 3), French (Quarter 4). Lab/Supply Fee: A class fee of $45.00 is due payable to the instructor on the first day of class. What to Bring: None- Disposable aprons and take-home containers provided. What to Wear: Students should wear clean clothes and have long hair tied back, braided, or secured under a bandana (male and female). For more information and FAQs, see the Compass Cooking Classes webpage..

1
Qtr 3
Jan 17
12:00 pm
12:55 pm
Wed
Global Gourmet for Kids: Pan Asian (12pm)

3rd-5th

Mylene Nyman

8

$219.00

$197.10 by 12/15

Opens 11/14 12:25am

Compass cooks will enjoy a culinary tour of the world with Global Gourmet classes! Menus feature variety of fruits, vegetables, and fresh ingredients seasoned and prepared to represent regional flavors and traditional dishes from the featured country. Recipes are selected to be nutritious, fun, and simple to make. The Compass chefs' gastronomy adventures will include:

Asian Lettuce Wraps
Japanese Egg Drop Soup
Chopped Cabbage Salad With Sesame
Egg Fried Rice
Chicken Pad Thai (nuts)
Potstickers
Filipino Stir Fry
Sticky Coconut Rice

Students will be eating what they make each week and bringing home the recipes and leftovers. These engaging cooking classes will get students excited about helping in the kitchen, experimenting, and trying new foods. Students will be exposed to healthy ingredients they may not regularly eat. They will learn important kitchen skills such as safety, sanitation, measuring, knife skills, and other tricks of the trade. Culinary vocabulary and terms are introduced each week, with no-pressure verbal review of those words the following week. Notes: Students with allergies to food ingredients or dietary restrictions cannot be accommodated in this class. Recipes may contain nuts, dairy, wheat, gluten, and eggs. All food supplies will be conventional, mass market ingredients. Specialty food preparations/certifications such as halal, kosher, and organic will not be used due to cost and sourcing logistics. Topics in this Series: Italian (Quarter 1), Mexican (Quarter 2), Pan Asian (Quarter 3), French (Quarter 4). Lab/Supply Fee: A class fee of $45.00 is due payable to the instructor on the first day of class. What to Bring: None- Disposable aprons and take-home containers provided. What to Wear: Students should wear clean clothes and have long hair tied back, braided, or secured under a bandana (male and female). For more information and FAQs, see the Compass Cooking Classes webpage..

1
Qtr 2
Oct 24
12:00 pm
12:55 pm
Tue
Junior Art Studio: Artists & the Animals (Tue, 12pm)

K-2nd

Kerry Diederich

10

$145.00

Opens 09/26 6:00am

This class is a multi-media art sampler for our youngest artists! Each week students will learn a few fun facts about a type of art or artist, view sample works, and then will create a project in the style of the artist using a wide variety of materials and representative colors, patterns, textures, and embellishments. Young artists will have the opportunity to work with a different media each week such as tempera paint, various papers, color pencils, markers, tissue paper, translucent tracing paper, cray pas, oil pastels, charcoals, and watercolors. Second quarter, students will learn about famous artists and their favorite animals or pets! Featured artists include Hockney, Pollock, Picasso, Kahlo, O'Keefe, Rockwell and Klee. Which artist painted a rooster? Who liked crazy, colored geometric cats, and who else favored standard American hounds? Whose self-portraits included monkeys, black cats, and parrots? Through weekly projects, Junior Artists will learn about and make their animal projects while learning about the artist, the technique, and the subject matter. Topics in this Series: Kings and Queens- Kids' Medieval Art (Quarter 1); Artists & their Animals (Quarter 2); Whimsical Winter Works (Quarter 3); Scenic Seascapes (Quarter 4). Supply Fee: There is a supply fee of $20.00, payable to the instructor on the first day of class which covers consumable class materials such a specialty papers, watercolor pencils, and paints.

1
Qtr 2
Oct 25
12:00 pm
12:55 pm
Wed
Junior Art Studio: Artists & the Animals (Wed, 12pm)

K-2nd

Kerry Diederich

9

$145.00

$130.50 by 10/13

Opens 09/26 6:00am

This class is a multi-media art sampler for our youngest artists! Each week students will learn a few fun facts about a type of art or artist, view sample works, and then will create a project in the style of the artist using a wide variety of materials and representative colors, patterns, textures, and embellishments. Young artists will have the opportunity to work with a different media each week such as tempera paint, various papers, color pencils, markers, tissue paper, translucent tracing paper, cray pas, oil pastels, charcoals, and watercolors. Second quarter, students will learn about famous artists and their favorite animals or pets! Featured artists include Hockney, Pollock, Picasso, Kahlo, O'Keefe, Rockwell and Klee. Which artist painted a rooster? Who liked crazy, colored geometric cats, and who else favored standard American hounds? Whose self-portraits included monkeys, black cats, and parrots? Through weekly projects, Junior Artists will learn about and make their animal projects while learning about the artist, the technique, and the subject matter. Topics in this Series: Kings and Queens- Kids' Medieval Art (Quarter 1); Artists & their Animals (Quarter 2); Whimsical Winter Works (Quarter 3); Scenic Seascapes (Quarter 4). Supply Fee: There is a supply fee of $20.00, payable to the instructor on the first day of class which covers consumable class materials such a specialty papers, watercolor pencils, and paints.

1
Qtr 4
Mar 19
12:00 pm
12:55 pm
Tue
Junior Art Studio: Scenic Seascapes (Tue, 12pm)

K-2nd

Kerry Diederich

10

$165.00

$148.50 by 03/15

Opens 02/13 6:00am

This class is a multi-media art sampler for our youngest artists! Each week students will learn a few fun facts about a type of art or artist, view sample works, and then will create a project in the style of the artist using a wide variety of materials and representative colors, patterns, textures, and embellishments. Young artists will have the opportunity to work with a different media each week such as tempera paint, various papers, color pencils, markers, tissue paper, translucent tracing paper, cray pas, oil pastels, charcoals, and watercolors.

Fourth quarter, Junior Artists will study seascape art and aspects of the ocean and its animals from artists such as John Groves, Jim Holland and Natasha Nazareako. Our art projects will vary and feature lighthouses, ocean animals, and seascapes. Through weekly projects, junior artists will create their own sea-inspired art while learning about the artist, the technique, and the subject matter.

Topics in this Series: Kings and Queens- Kids' Medieval Art (Quarter 1); Artists & their Animals (Quarter 2); Whimsical Winter Works (Quarter 3); Scenic Seascapes (Quarter 4). Supply Fee: There is a supply fee of $20.00, payable to the instructor on the first day of class which covers consumable class materials such a specialty papers, watercolor pencils, and paints.

1
Qtr 4
Mar 20
12:00 pm
12:55 pm
Wed
Junior Art Studio: Scenic Seascapes (Wed, 12pm)

K-2nd

Kerry Diederich

10

$165.00

$148.50 by 03/15

Opens 02/13 6:00am

This class is a multi-media art sampler for our youngest artists! Each week students will learn a few fun facts about a type of art or artist, view sample works, and then will create a project in the style of the artist using a wide variety of materials and representative colors, patterns, textures, and embellishments. Young artists will have the opportunity to work with a different media each week such as tempera paint, various papers, color pencils, markers, tissue paper, translucent tracing paper, cray pas, oil pastels, charcoals, and watercolors. Fourth quarter, Junior Artists will study seascape art and aspects of the ocean and its animals from artists such as John Groves, Jim Holland and Natasha Nazareako. Our art projects will vary and feature lighthouses, ocean animals, and seascapes. Through weekly projects, junior artists will create their own sea-inspired art while learning about the artist, the technique, and the subject matter. Topics in this Series: Kings and Queens- Kids' Medieval Art (Quarter 1); Artists & their Animals (Quarter 2); Whimsical Winter Works (Quarter 3); Scenic Seascapes (Quarter 4). Supply Fee: There is a supply fee of $20.00, payable to the instructor on the first day of class which covers consumable class materials such a specialty papers, watercolor pencils, and paints.

1
Qtr 3
Jan 16
12:00 pm
12:55 pm
Tue
Junior Art Studio: Whimsical Winter Works (Tue, 12pm)

K-2nd

Kerry Diederich

10

$165.00

$148.50 by 12/15

Opens 11/14 6:00am

This class is a multi-media art sampler for our youngest artists! Each week students will learn a few fun facts about a type of art or artist, view sample works, and then will create a project in the style of the artist using a wide variety of materials and representative colors, patterns, textures, and embellishments. Young artists will have the opportunity to work with a different media each week such as tempera paint, various papers, color pencils, markers, tissue paper, translucent tracing paper, cray pas, oil pastels, charcoals, and watercolors.

Junior Artists will study and create art that showcases winter with projects such as aerial view snowman, winter trees snow painting, polar bear art process, newspaper winter landscape, and fold, and print winter reflection. They will examine samples from artist who worked in similar material themes or styles.

Topics in this Series: Kings and Queens- Kids' Medieval Art (Quarter 1); Artists & their Animals (Quarter 2); Whimsical Winter Works (Quarter 3); Scenic Seascapes (Quarter 4). Supply Fee: There is a supply fee of $20.00, payable to the instructor on the first day of class which covers consumable class materials such a specialty papers, watercolor pencils, and paints.


1
Qtr 3
Jan 17
12:00 pm
12:55 pm
Wed
Junior Art Studio: Whimsical Winter Works (Wed, 12pm)

K-2nd

Kerry Diederich

10

$165.00

$148.50 by 12/15

Opens 11/14 6:00am

This class is a multi-media art sampler for our youngest artists! Each week students will learn a few fun facts about a type of art or artist, view sample works, and then will create a project in the style of the artist using a wide variety of materials and representative colors, patterns, textures, and embellishments. Young artists will have the opportunity to work with a different media each week such as tempera paint, various papers, color pencils, markers, tissue paper, translucent tracing paper, cray pas, oil pastels, charcoals, and watercolors. Junior Artists will study and create art that showcases winter with projects such as aerial view snowman, winter trees snow painting, polar bear art process, newspaper winter landscape, and fold, and print winter reflection. They will examine samples from artist who worked in similar material themes or styles. Topics in this Series: Kings and Queens- Kids' Medieval Art (Quarter 1); Artists & their Animals (Quarter 2); Whimsical Winter Works (Quarter 3); Scenic Seascapes (Quarter 4). Supply Fee: There is a supply fee of $20.00, payable to the instructor on the first day of class which covers consumable class materials such a specialty papers, watercolor pencils, and paints.

1
Qtr 4
Mar 21
12:00 pm
12:55 pm
Thu
Kids' Biochemistry Lab: Discover DNA

5th-6th

Dr. Michele Forsythe

9

$226.00

$203.40 by 03/15

Opens 02/13 6:00am

Kids can learn some basics of biochemistry when they can touch it and test it! Kids will delve into the structure and function of nucleic acids. They will use 3D modeling kits to construct DNA and RNA. Students will understand the higher, ordered structure of DNA into chromosomes. They will touch on mendelian genetics and inheritance and apply their knowledge as 'Dragon Breeders' during a lab exercise. Kids will explore the mechanics of gene expression through transcription and translation using manipulatives. Finally, students will extract DNA from samples of their choosing and conclude with discussions of tissue-specific gene expression and transgenics. Topics in this Series: Kids' Chemistry Lab: Atoms & Molecules (Quarter 1); Kids' Chemistry Lab: Properties of Matter (Quarter 2); Kids' BioChemistry Lab: Manipulating Molecules (Quarter 3); and Kids' BioChemistry Lab: Discovering DNA (Quarter 4). Lab/Supply Fee: A class fee of $15.00 is due payable to the instructor on the first day of class.

Prerequisites: None

1
Qtr 3
Jan 18
12:00 pm
12:55 pm
Thu
Kids' Biochemistry Lab: Manipulating Macromolecules

5th-6th

Dr. Michele Forsythe

9

$226.00

$203.40 by 12/15

Opens 11/14 6:00am

Kids can learn some basics of biochemistry when they can touch it and test it! Students will explore key macromolecules such as lipids, fats, carbohydrates, and protein. They will perform a 'mystery lab', in which they use standard chemistry assays to identify unknown samples of macromolecules. Students will discover the functions of these macromolecules including, structure, energy storage and intracellular/ intercellular communication. Students will use hands-on experiments probe the factors that affect protein structure and conduct assays to examine their effect on the protein's function. The class will learn how their body builds important polymers, required for life, using dehydration synthesis. Students will discuss how living organisms harvest energy by using hydrolysis reactions when metabolizing food and how they store energy in the chemical bonds of sugar or fat. Topics in this Series: Kids' Chemistry Lab: Atoms & Molecules (Quarter 1); Kids' Chemistry Lab: Properties of Matter (Quarter 2); Kids' BioChemistry Lab: Manipulating Molecules (Quarter 3); and Kids' BioChemistry Lab: Discovering DNA (Quarter 4). Lab/Supply Fee: A class fee of $15.00 is due payable to the instructor on the first day of class.

Prerequisites: None

1
Qtr 2
Oct 26
12:00 pm
12:55 pm
Thu
Kids' Chemistry Lab: Properties of Matter *

5th-6th

Dr. Michele Forsythe