Summer Spotlight: New Instructor Albert Thompson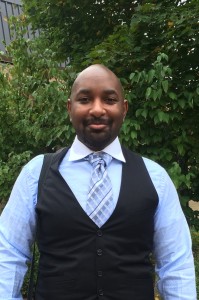 Compass is pleased to introduce homeschoolers to one of our new fall instructors, Albert Thompson! Albert is an adjunct professor at Northern Virginia Community College where he teaches History of Western Civilization, American History, and the history of WWII. At Compass Albert will be teaching the "Civil War Awakenings" series. This seminar-style class will look beyond the battlefield at the "intellectual" side of the Civil War. Albert will guide students through an interactive, documentary-style study of the Civil War where they will examine multiple perspectives and original sources to be able to analyze the causes of the conflict and understand the arguments of the era. Look at what some of Albert's college students said about him on RateMyProfessor.com:
"I would definitely recommend taking Professor Thompson. He is super passionate about history and loves telling you weird and funny side stories to help you understand the time period better. Would definitely take again."
"What do I need to say here, just look down at the others review. He is one of the best professor at nova. I hated history all my life, but Professor Thompson has changed my view about it. Now history has became one of my favorite nova subject. Plus his lecture is filled with great material with a hint of great humor."
"Prof Thompson made history interesting. His humor and way of story telling made it engaging."
"Love this professor. He is absolutely hilarious and is relatable to the students."
Albert is particularly excited to teach homeschooled teens at Compass and credits his love of history to the fact that he was homeschooled through high school beginning at age 13! His passion for history drove him to earn a Masters in Military History, a BA in Government, and a minor in Modern Hebrew. He is an acclaimed speaker and two-time winner of Model UN competitions. Albert's broad interests include historical swordsmanship, golf, theater, weightlifting, wine tasting, and Star Trek.
"Civil War Awakenings" will be offered at Compass on Fridays at 10:00 am starting September 9 for students in 8th – 12th grade. See website for complete class description and registration information.