Starting Next Week: American History Alive! Age of Progress
There is still time to experience this innovative history series for homeschoolers! Come face-to-face with famous Americans in American History Alive! Age of Progress. Shake hands with Teddy Roosevelt, have your picture taken with Thomas Edison, and tell jokes with Mark Twain. These influential personalities along with Frederick Douglass, Susan B Anthony, Woodrow Wilson, and Louise Arner Boyd will appear at Compass in Fall 2015 as part of the American History Alive! Age of Progress program.
Students will connect faces, personalities, humor, and fun facts with key figures in history in these one-of-a-kind, weekly rendez-vous. Presentations by living history interpreters help bring history to life for students. Each week a professional, costumed living history interpreter will deliver a compelling first-person portrayal of his or her role in American history. Living history interpreters are the professionals employed by museums, historical sites, and conferences. They have typically studied their historical character for years and tell their stories and contributions in first person. Presentations are conversational in style, often involve the audience, and conclude with spontaneous audience Q & A. Watch the historical actors answer 21st century questions in character with period replies! This program is a great opportunity to get students excited about American History. Many homeschool families have used American History Alive as inspiration for unit studies or biographical projects on the famous Americans introduced.
Register online for this program. (Students younger than third grade or age 8 must be accompanied by a paying parent or adult.)
 9/9/15: Frederick Douglass as portrayed by Bill Grimmette of Baltimore, Maryland.  Mr. Grimmette has been giving living history portrayals of Douglass since 1992 when he got his start at the Kennedy Center and the Smithsonian. He has appeared as Douglass throughout the United States, abroad, and on National Public Radio. He previously appeared at Compass as Douglass in December 2012 and as Dr. Martin Luther King in March 2013.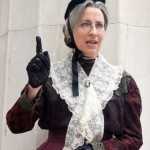 9/16/15: Susan B Anthony as portrayed by Marjorie Goldman of Philadelphia. Marjorie has been researching and performing the role of Susan B. Anthony for over 15 years. She earned a Bachelor of Arts degree in American Studies from Grinnell College in Iowa and Master's in American studies from Boston University. She has theatrical training and is a former teacher of U.S. history. As Anthony, Marjorie encourages active learning by inviting students to participate in the discussion. Like Susan B. Anthony, Marjorie takes her work seriously, but not to the exclusion of a few good laughs when appropriate! She has appeared as Susan B. Anthony in venues such as the National Archives, US Mint, Library of Congress, Freedoms Foundation of Valley Forge, and for the League of Women Voters. She recently earned certification as a docent at the National Susan B. Anthony Museum and House in Rochester, New York, where she continues to do research as often as possible. Marjorie previously appeared at Compass in January 2013.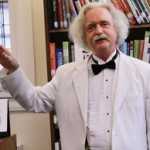 9/23/15: Mark Twain as portrayed by Charles Kiernan of Allentown, PA. Mr. Kiernan's program gives the audience a taste of Twain's background, humor, and viewpoint. In story-telling style, as Twain, he will "ramble on about his boyhood memories, the newspaper publishing business, life on the Mississippi and frogs. Mostly, though, [I] like to talk about the river." Charles has portrayed Mark Twain in schools, libraries, theaters, museums, historic sites, and as part of literary celebrations and story-telling events. Mr. Kiernan serves as the coordinator for the Lehigh Valley Storytelling Guild, Pennsylvania State Representative for the National Youth Storytelling Showcase, and State Liaison for the National Storytelling Network. He was selected as the recipient of the 2008 Individual Artist Award from the Bethlehem Fine Arts Commission and is a member of the Patchwork Storytelling Guild. Living history portrayals and story-telling are second careers for Mr. Kiernan who graduated from Kutztown University and retired as a systems analyst for the County of Lehigh.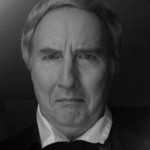 9/30/15: Thomas Edison as portrayed by Bob Gleason of Philadelphia. Mr. Gleason has been an integral living history interpreter at Philadelphia's  American Historical Theatre since 1991. He began portraying founding fathers and prominent Americans through the Freedoms Foundation of Valley Forge in 1985. He is known for in-depth historical research and audience interaction in his historical portrayals. As Thomas Edison, Mr.  Gleason completely engages the audience with details about the inventor's life, inspirations and inventions, as well as the message of imagination, ingenuity, and hard work. Mr. Gleason's historical portrayals have taken him to the White House Visitor's Center, Ford's Theatre, the National Archives, the Library of Congress, the Air and Space Museum of the Smithsonian Institution, Constitution Hall, the National Constitution Center, Independence Hall, and more. Bob has been especially popular at schools, museums, historic sites and libraries throughout the United States. He was trained in theater at West Chester University and further developed his stage and vocal presence as a member of the Army's Special Services Chorus touring the US and Germany as a goodwill ambassador.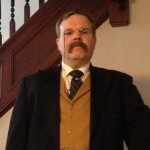 10/7/15: Teddy Roosevelt as portrayed by Peyton Dixon of Kingston, NJ. Mr. Dixon discovered the world of first-person interpretation as an extension of his more than 25-years experience as an actor and performer combined with his passion for American History. He has worked as a historical interpreter for 15 years and appeared venues such as Independence Hall in Philadelphia, Federal Hall in New York, and the National Archives in Washington, D.C. He has been featured on television with A&E's biography and a PBS documentary and has performed in over 40 states. Mr. Dixon graduated from the DuPont Manual/Youth Performing Arts School of Louisville, Kentucky, and earned a Bachelor of Fine Arts in Theatre Performance from Otterbein College of Westerville, Ohio. As Roosevelt, Dixon reveals that beneath the "larger-than-life" image of glasses and scruffy mustache, the nation's 26th president was confident, energetic, and passionate. Dixon will show how Roosevelt tirelessly worked to improve the lives of hard-working people and to promote conservation. Mr. Dixon last visited Compass as John Adams in October 2014.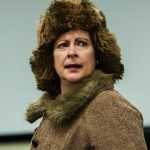 10/14/15: Louise Arner Boyd as portrayed by Kate Campbell Stevenson of Silver Spring, MD. Ms Stevenson is a writer, actor, and director who combines her more than 25 years of experience in music, theatre and education to bring to life her living history portrayals of famous American Women. Kate will introduce Compass to Louise Arner Boyd, a wealthy adventurer and activist turned explorer who led seven arctic expeditions in the early twentieth century. In her one-women programs, "Women: Back to the Future" and "Petticoats and Politics", Kate has portrayed Abigail Adams, Bessie Coleman, Sacagawea, Lucy Stone, Rose Crabtree, Alice Paul, Eleanor Roosevelt, Marian Anderson, and Rachel Carson. Ms Stevenson has performed at the National Theatre, National Press Club, National Park Service, National Archives, and in dozens of schools, community colleges, libraries, museums, historical societies, and women's history/heritage programs. Her career has included starring in Broadway musicals, regional theater, and radio/television commercials. She earned degrees from the Indiana University School of Music, Michigan State University, and Northwestern Illinois School of Music.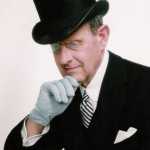 10/14/15: Woodrow Wilson as portrayed by  Bill Young of Richmond, VA. Bill blended his love of history, writing, and public speaking into a second career upon retiring as a trial lawyer. Today he performs dramatic and historically accurate first person portrayals of prominent historical heroes. Bill is a graduate of the University of Virginia and the University of Richmond Law School. With his wife, Patricia Chewning Young, Bill co-authored a history of the 56th Virginia Infantry. He also writes and illustrates articles for several historical magazines on a regular basis. Bill works as a costumed historical interpreter for the National Park Service at Jamestown. He is involved with reenactment at St. John's Church in Richmond, Virginia, and for the Parson's Cause at Hanover Court House. He appeared as Woodrow Wilson and General Douglas MacArthur at the High Plains Chautauqua in Greeley, Colorado. Bill regularly performs for corporations, civic clubs, church groups, retirement communities, schools, historical clubs, museums, tour companies, patriotic organizations, and private parties. He has done extensive historical research to produce his stirring talks and the elaborate costumes that he wears. Bill has appeared in films and has been listed in Who's Who in Professional Speaking. He has been a member of the National Speakers Association, the Virginia Speakers Association, and the International Platform Association. To date, Bill has performed in 21 states and in London, England. Mr. Young previously appeared at Wilson at Compass in February 2012.
During the second quarter of Fall 2015, students will meet Amelia Earhart, Albert Einstein, Franklin D. Roosevelt, General Dwight D. Eisenhower, Rosie the Riveter, Laura Ingalls Wilder, and Martin Luther King as the featured personalities in American History Alive! The New Century.