RunFit Kidz Returns to Compass this Spring! Starts 3/26.
Don't forget that the RunFit Kidz program returns to Compass this spring! RunFit Kidz is a fun, non-competitive co-ed program for mixed age students (2nd grade and older) of all fitness levels. The program starts at 9:40 am on Wednesdays, and is a great way for homeschoolers to get some exercise before settling into other studies for the day!
The program includes:
Introduction to fitness and running
Supportive group environment
Proper mechanics of running, nutrition/hydration, pacing
Personal goal-setting
Dynamic warm-ups
Strength training
Running technique activities and drills
Games and relays
Cool-down stretching
Incentive tokens for incremental distances
Weekly health topics with a nutrition tip-of-the-day
Featured body system or muscle group each week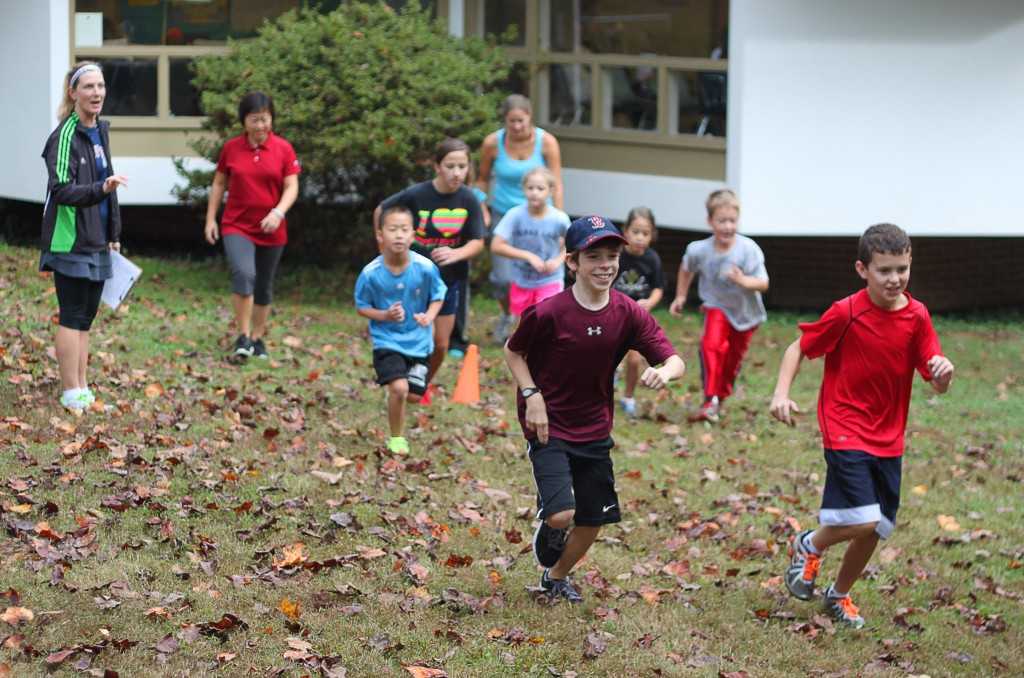 The class will gather indoors, but exercise and running will take place outdoors, on the grounds of the wooded UUCF campus. The program is designed to help emerging runners build incremental endurance over 8 weeks, and the group's accomplishments are celebrated with a 5K (3 mile) celebration fun run/walk. Spring quarter participants will be invited to join other RunFit Kidz students from around northern Virginia for a 5K fun run on Sunday, May 17. Parents who wish to try running or improve their own fitness may register themselves for this class.
Students who took this program in the fall and encouraged to continue. The spring class will include new warm-ups, new stretches, new health topics, running trails with spring in bloom, a new 5k venue, and a new RunFit coach.
This is an 8-week program offered at Compass for 2nd graders through adults. The class meets on Wednesdays in Oakton from 9:40 am – 10:55 am starting March 26. Register online!