Register for Fall Compass Classes! Discount Ends Friday, June 15
Registration for fall Compass Homeschool Classes is underway! Spaces remain in 60+ classes for students in PreK – 12th grade. New families are welcome to enroll!
The 10% early registration discount expires at midnight on June 15, so register today! Look for innovative and interactive core, enrichment, and extracurricular classes for homeschooled kids of all ages. All classes are taught by professional teachers, subject matter experts, and teaching artists. A partial list of open classes includes:
High Energy Hip Hop
AP Computer Science A
Environmental Science (AP, Honors, or On-Level)
Ace the ACT and SAT: Strategies for College Entrance Exams
Physics: Newtonian Mechanics
Homeschool String Orchestra
American Sign Language (3 levels)
Pre-Engineering with Lego
Stage Combat: Brawls, Grappling, and Fisticuffs (Unarmed Combat)
Soccer Shots
Science of the Senses: Sound and Hearing- from Ear to Brain
Fun with Number Systems: Ancient Arithmetic
Guitar (3 levels)
Friday classes begin on September 7, and Wednesday classes begin September 12, in Oakton. See the Compass website for the complete schedule and a la carte registration. Take a look at Compass for your 2018-19 homeschool plan!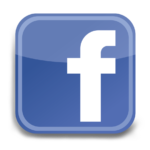 For fun updates and features on various classes, "Like" Compass on Facebook and subscribe to our email updates.