High School Seminar: Intro to Comparative Religion: Abrahamic Faiths
In Comparative Religion students will examine the "Big 3"- the Abrahamic religions of Judaism, Christianity, and Islam. Students will discover similarities and common roots in these faiths while contrasting differences. The class will learn about the history of these religions and consider how many of today's key conflicts may have developed despite a shared past.
The class is conducted in an interactive seminar style facilitated by an anthropologist. The class will use a secular and academic approach that compares these faiths in an unbiased manner. Classes consist of discussion, role playing, student presentations, and guest speakers from different faiths.
Intro to Comparative Religion: Abrahamic Faiths is for high school students in 9th-12th grade. Mature 7th & 8th graders may enroll. The class is held at Compass on Fridays from 11:00 – 11:55 am beginning October 28. Register online for this class or others.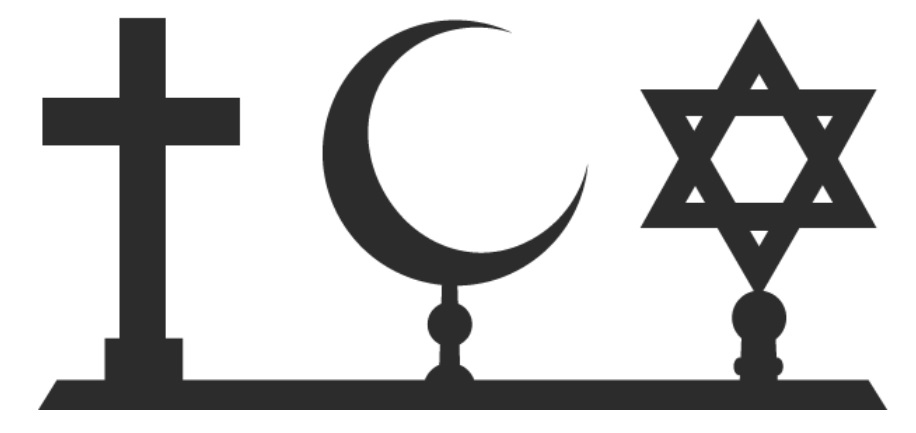 Full course description:
"Why is Easter, the most holy celebration of Christianity, named for an ancient European goddess? Why do Sufi dervishes "whirl?" Why do some people shave their hair, while others refuse to cut it, both in order to please God? How have nations, including the United States, been shaped by religion? Are all religions just different ways of saying the same thing, or do they have real differences as well as similarities? If you are curious about the history of religion and the beliefs and practices of different religions around the world, including those of your neighbors here in Northern Virginia, you will enjoy studying comparative religion.
What a rare opportunity! For most of human history, in nearly every society, neither religious diversity nor tolerance existed. Discussions about comparative religion were simply not possible. Only recently — and still in just some parts of the world — have we been able to enjoy calm, fruitful, and respectful conversations about religion that are not "catechism" (a term that means instruction in a particular faith). Those kinds of conversations are what students can expect in our study of comparative religion. This class will look at how and why religion plays such an important role in the lives of many ordinary people. Understanding our neighbors' belief systems and assumptions, even if we do not share them, can help everyone get along in a pluralistic world."