Hamilton at Compass this Thursday!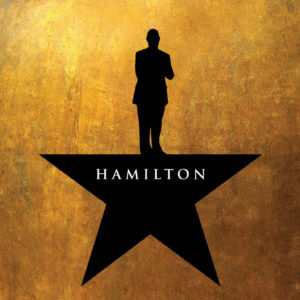 A historical star will be at Compass this Thursday! You don't have to go all the way to Broadway to see Hamilton. Meet Alexander Hamilton at Compass as part of the American History Alive program!
Hamilton is portrayed by Ian Rose of Philadelphia. Mr. Rose has been portraying Alexander Hamilton for fifteen years and interpreting other historical figures since 1994. Ian's appearances as Hamilton have taken him to the Richard Nixon Presidential Library, the State Department, the Newseum, the National Archives in Washington, D.C., The National Constitution Center, Valley Forge, and dozens of other educational and historical sites. Ian has appeared as General Hamilton in the television documentaries "Faith and the Founding Fathers", "Rediscovering Alexander Hamilton", "First Freedom", and "Fractured Union" for Mount Vernon. He is also a veteran of television commercials, off-Broadway shows and Shakespeare festivals. Ian is a certified fight director and instructor with the Society of American Fight Directors and Fight Directors of Canada.
What is American History Alive?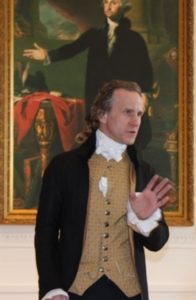 The American History Alive! series is a one-of-a-kind, weekly rendez-vous with key figures in American History. These characters are brought to life for students though engaging presentations by professional, costumed, living history interpreters. Students will connect faces, personalities, humor, and fun facts with influential characters in America's history!
What is Living History?
Living history interpreters are the professionals employed by museums, historical sites, and conferences. They have typically studied their historical character for years and tell their stories and contributions in a compelling first-person narrative. Presentations are conversational in style, often involve the audience, and conclude with spontaneous audience Q & A. Watch the historical actors answer 21st century questions in character with period replies!
Who Else is Coming to Compass? Meet important Americans of the early 1800s:
11/4/21: William Clark
11/11/21: James Madison
11/18/21: Sacegewea
12/2/21: President John Tyler
12/9/21: Rosalie Calvert
12/16/21: Frederick Douglass
Register for the full 7-week American History Alive! series online or sign up for one-day passes for $25.00/each. Purchase a one-day pass to Hamilton online. American History Alives meets each Thursday at 11:00 am. The program is for students ages 8+ through adults. Children under age 8 may attend with a paid, registered adult.