Compass Fall Class Schedule is Posted! Early Registration Opens May 17
Great news! The Compass Schedule of Fall Classes is now complete! Early Registration begins next week on Tuesday, May 17 at 6:00 am. A 10% discount is offered through June 30. Registration includes 1st quarter classes (7 weeks), 1st semester high school classes (14 weeks), and year-long high school classes (30 weeks). Classes begin September 6, 2022.
Join Compass for our 11th year! We are continuing to innovate and create more opportunities. New families are welcome to enroll. More than 150 classes are offered a-la-carte for homeschooled students in PreK – 12th grade, in math, science, engineering, technology, history, humanities, civics, writing, English, French, Spanish, Mandarin, ASL, art, music, drama, cooking, chess, fitness, fencing, and more! Be sure to check all five days of Compass's Monday – Friday schedule.
What's New Next Year?
A partial list of all-new classes: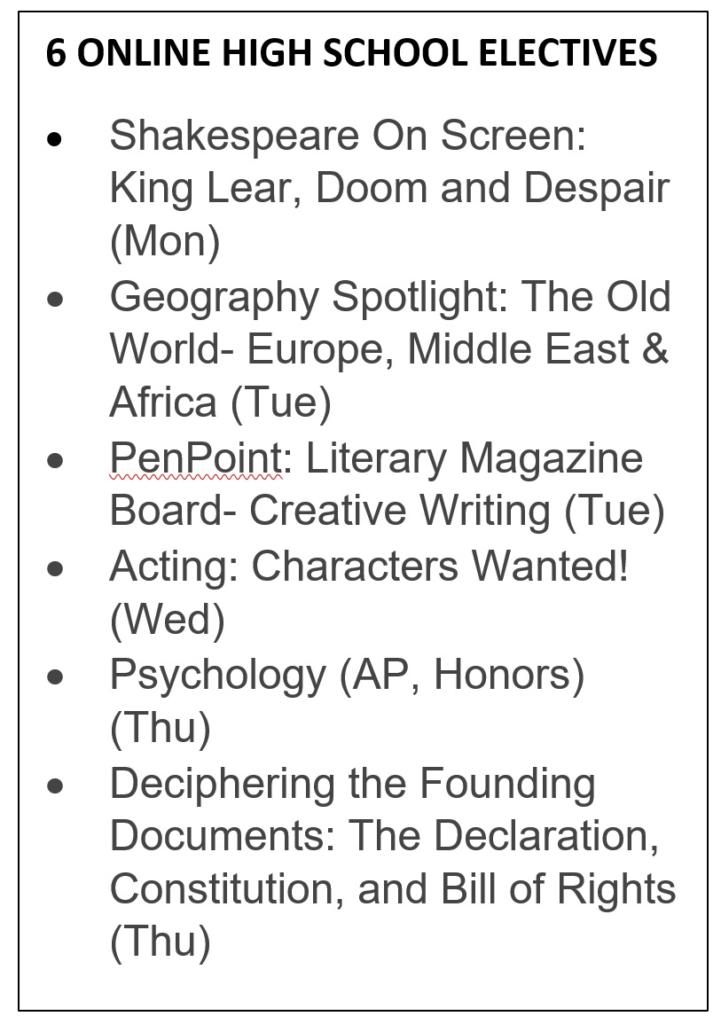 Action Dance: Caribbean & Latin
Aerospace Engineering Apprentice
Century of American Music
Chess for Teens
Clean Plate: Allergy Friendly Cooking
Dance Around the World
Experiments in Engineering
Globetrotters Kids Geography
Go Girl! LEGO Engineering
Handchimes for Beginners
Head to Toe Health for Tweens
Kids Clinic: So You Want to Be a Doctor
Machine Makers
Mystery Matinee
Planetary Science
Programming Projects
Sew Fun, Sew Simple
Songwriting Studio
Starting with Strings
The Science of Art
'Vet Ventures
Worldbuilding: Fantasy
Special Programs:
2 AP Classes (Psychology, Calculus AB)
Compass Chorale
Compass Kindergarten
LEGO Robotics Training Team
String Ensemble
Sewing Workroom
Also, ask us about Private Lessons and Individual Instruction that you can schedule before, after, and between classes in math, reading, writing, science, foreign languages, plus violin, piano, guitar, ukulele, chess, and more.
Watch for upcoming Open Houses. See the Compass website for more information on community events, special programs, extracurricular clubs, homeschool resources, and more. Review our Family Handbook online for questions on registration, age/grade placement, refunds, and more. Contact us with any questions!