Announcing American History Alive! The Civil War and Beyond
Come face-to-face with famous Americans in American History Alive: The Civil War and Beyond!  Meet influential men and women who helped shape the 19th century. Recount tales of opposing sides of the Civil War with General Grant and Lt. General Thomas "Stonewall" Jackson. Learn about the struggle to keep the Union together from Abraham Lincoln, and discover what Clara Barton did to aid soldiers. Learn about the Underground Railroad from Harriet Tubman. Find out how the work of Susan B. Anthony and the discoveries of Thomas Edison helped shape the later years of the 19th century, and tell jokes with the clever and folksy Mark Twain. American History Alive! meets each Wednesday at 12:00 pm at Compass in Oakton starting January 10.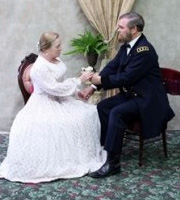 1/10/18: General Ulysses S. Grant and Julia D. Grant as portrayed by Larry and Constance Clowers of Gettysburg, Pennsylvania. The husband-wife team has presented over 5,000 programs about the Grants around the country including locations such as National Park Service, Smithsonian, National Civil War Museum, U.S. Army, and federal agencies, universities, historical societies, and civic organizations. They have appeared on television and radio programs as the Grants, and Larry is currently writing a book covering the entire lives of the Grants.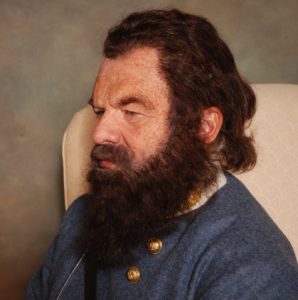 1/17/18: Lt. General Thomas J. "Stonewall" Jackson as portrayed by Doug Riley of Tunnelton, WV.  Mr. Riley has been portraying Jackson for the last eight years. He has presented Jackson in hundreds of performances in schools, libraries, historical societies, Civil War Round Tables (CWRT), fairs, festivals, and through the West Virginia Humanities Council. His reputation as Jackson has provided him the opportunity to accept invitations to perform at to the Stonewall Jackson CWRT of Bridgeport, WV; the Central PA CWRT of College Park, PA; and the Mid-Ohio Valley CWRT of Marietta, OH.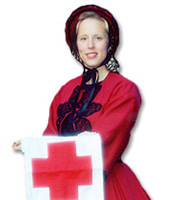 1/24/18: Clara Barton as performed by Mary Ann Jung of Annapolis. Ms. Jung regularly appears at the Clara Barton historical site in Glen Echo, MD, and has won top honors from the Maryland State Arts Council. She performs most frequently in schools, libraries, and museums including the National Theatre of Washington, Smithsonian, the Folger Shakespeare Library, Port Discovery Children's Museum, and the National Museum of Civil War Medicine. She has also appeared on CNN, the Today Show, and Good Morning America.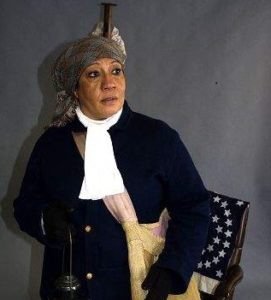 1/31/18: Harriet Tubman as performed by Ilene Evans of Thomas, WV. Ms Evans is an inspired storyteller, performer, and scholar who educates audiences across the US and internationally. She portrays Tubman and other significant women of color through music, poetry, dance, and drama. Her storytelling and historic portrayals have taken her as far away as Ghana with the National Association of Black Storytellers and the Middle East for the US State Department. She also performs for the West Virginia Humanities Council. Ms Evans was awarded the Foundation of Freedom Award and earned a Master of Arts degree in Education with a specialization in Storytelling from East Tennessee State University. She performs her impressive range of original works, historical portrayals, and seminars through her company, Voices from the Earth.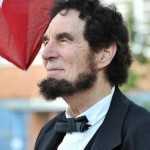 2/7/18: Abraham Lincoln portrayed by James Hayney of Camp Hill, Pennsylvania. Mr. Hayney has portrayed President Lincoln since 2002. At that time, he had just resigned from corporate life and decided to pursue a second, mid-life career in acting. He had success in local theater and commercials when he was approached by the National Civil War museum to play Lincoln for a foundation fundraiser. As Hayney researched for his role, he became fascinated by Lincoln and launched into a more detailed study of the sixteenth president. He performed a one-man play called "Mr. Lincoln" at numerous venues and then decided to work full-time as a Lincoln portrayer. He frequently performs at Gettysburg giving presentations at the Battle Theater, the Dobbin House, and the Fairfield Inn. Mr. Heyney filmed the video entitled "Meet Mr. Lincoln" which runs daily at the National Civil War Museum. He has recently filmed a commercial for the History Channel and has appeared at the National Portrait Gallery, and dozens of corporate functions, civic events, historic celebrations, debates, panel discussions, and educational programs. He is a life member of the National Association Abraham Lincoln Presenters.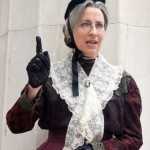 2/21/18: Susan B Anthony as portrayed by Marjorie Goldman of Philadelphia. Marjorie has been researching and performing the role of Susan B. Anthony for over 15 years. She earned a Bachelor of Arts degree in American Studies from Grinnell College in Iowa and Master's in American studies from Boston University. She has theatrical training and is a former teacher of U.S. history. As Anthony, Marjorie encourages active learning by inviting students to participate in the discussion. Like Susan B. Anthony, Marjorie takes her work seriously, but not to the exclusion of a few good laughs when appropriate! She has appeared as Susan B. Anthony in venues such as the National Archives, US Mint, Library of Congress, Freedoms Foundation of Valley Forge, and for the League of Women Voters. She recently earned certification as a docent at the National Susan B. Anthony Museum and House in Rochester, New York, where she continues to do research as often as possible.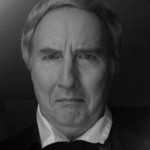 2/28/18: Thomas Edison as portrayed by Bob Gleason of Philadelphia. Mr. Gleason has been an integral living history interpreter at Philadelphia's American Historical Theatre since 1991. He began portraying founding fathers and prominent Americans through the Freedoms Foundation of Valley Forge in 1985. He is known for in-depth historical research and audience interaction in his historical portrayals. As Thomas Edison, Mr. Gleason completely engages the audience with details about the inventor's life, inspirations and inventions, as well as the message of imagination, ingenuity, and hard work. Mr. Gleason's historical portrayals have taken him to the White House Visitor's Center, Ford's Theatre, the National Archives, the Library of Congress, the Air and Space Museum of the Smithsonian Institution, Constitution Hall, the National Constitution Center, Independence Hall, and more. Bob has been especially popular at schools, museums, historic sites and libraries throughout the United States. He was trained in theater at West Chester University and further developed his stage and vocal presence as a member of the Army's Special Services Chorus touring the US and Germany as a goodwill ambassador.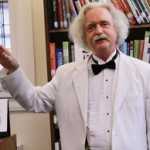 3/7/18: Mark Twain as portrayed by Charles Kiernan of Allentown, PA. Mr. Kiernan's program gives the audience a taste of Twain's background, humor, and viewpoint. In story-telling style, as Twain, he will "ramble on about his boyhood memories, the newspaper publishing business, life on the Mississippi and frogs. Mostly, though, [I] like to talk about the river." Charles has portrayed Mark Twain in schools, libraries, theaters, museums, historic sites, and as part of literary celebrations and story-telling events. Mr. Kiernan serves as the coordinator for the Lehigh Valley Storytelling Guild, Pennsylvania State Representative for the National Youth Storytelling Showcase, and State Liaison for the National Storytelling Network. He was selected as the recipient of the 2008 Individual Artist Award from the Bethlehem Fine Arts Commission and is a member of the Patchwork Storytelling Guild. Living history portrayals and story-telling are second careers for Mr. Kiernan who graduated from Kutztown University and retired as a systems analyst for the County of Lehigh.
What is American History Alive? Come face-to-face with famous Americans in American History Alive!  Students will connect faces, personalities, humor, and fun facts with key figures in history in these one-of-a-kind, weekly rendez-vous. Presentations by living history interpreters help bring history to life for students. Each week a professional, costumed living history interpreter will deliver a compelling first-person performance portraying his or her role in American history. Living history interpreters are the professionals employed by museums, historical sites, and conferences. They have typically studied their historical character for years and tell their stories and contributions in first person. Presentations are conversational in style, often involve the audience, and conclude with spontaneous audience Q & A. Watch the historical actors answer 21st century questions in character with period replies! Register online for this program. (Students younger than third grade or age 8 must be accompanied by a paying parent or adult.)