Instructor Profiles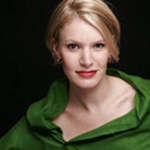 Regina Bandy
Regina Bandy is the vocal instructor for Learn to Sing! classes at Compass. Ms Bandy is a professional classical vocalist and private voice and piano teacher. She is a Soprano and has performed as a concert soloist, recitalist, in operas, and under numerous well-known conductors around the US. She is the director of Choirs at the Pennington School in Manassas and formerly worked as the choral director at Herndon Middle School. Regina served as a Music Teaching Fellow at the Metropolitan Opera Guild in New York and as the assistant to the Artistic Director at Westminster Choir College in Princeton, NJ. She earned a Bachelor in Music for voice and music education from University of Delaware and a Master of Music from Indiana University- Bloomington. She earned a music certification from George Mason University, and holds a Virginia license as a Postgraduate Professional in Vocal and Choral instruction for K-12 grades. In addition to instruction at Compass, Regina teaches at the Contemporary Music Center in Chantilly and from her home studio in Herndon.

Lassie Corbett
Lassie Corbett is the instructor for all levels of Art Classes. Lassie is an accomplished local artist, passionate teacher, and gallery owner of a Place to Paint studio in Herndon. Lassie earned a Masters in Fine Arts from American University and a B.S. in Education from Murray State University. She earned a 4-year teaching certificate in Oriental Brush Painting from the Chinese Art Guild in Manila and studied fine arts and Asian studies at the University of the Philippines. She continues her arts education through annual workshops under nationally known artists. Lassie has an extensive history as an art teacher at the Vienna Arts Center, Herndon Community Center, and Northern Virginia Community College. She has taught classes at the Reston Art Gallery and Herndon Old Town gallery, and she has led fine arts workshops around the US and around the world including Bermuda, Turkey, Nepal, Greece, Mexico, Ireland, France, Italy, Spain, and Hawaii. Lassie has won numerous awards, been accepted into juried art shows, and had work featured in many special exhibits. Professionally, Lassie is affiliated with the Reston Art Gallery, League of Reston Artists, Fairfax Council for the Arts, Vienna Arts Center, Virginia Watercolor Society, Potomac Valley Watercolor Society, American Watercolor Society , and others. Examples of Lassie's work can be seen in her online gallery and samples of her student's work can be viewed in the Compass gallery.
Laura DeLima
Laura DeLima is the instructor for humanities courses at Compass such as anthropology, archaeology, history, and geography. She will complete her doctorate in Educational Administration and Policy from The George Washington University in 2013. In addition, Laura holds an M.A in Education Policy from the University of Wisconsin-Madison and graduated summa cum laude from Vassar College with a B.A in Anthropology and Sociology. Her specialization within the two disciplines is in issues of equity and social justice, globalization, women and work, and education. Laura believes that humanities, are essential for youth to gain an understanding of the world, their place in it, and to value diversity. She has taught students in groups and individually since 2003, and is the founder of Holistic Achievement for personalized tutoring and college advisement. Laura has years of research experience in education, including studies on adolescent development, differentiated learning styles, and curriculum development.

Digital Kidz
Digital Kidz is a northern Virginia enrichment program that offers camps and classes focused on computers and technology. Digital Kidz offers instruction in robotics, animation, video game design, computer animation, movie making and more. Executive Director Sandra Beyer founded Digital Kidz in 2005. She earned a masters degree in business administration with concentration in IT from Johns Hopkins University. Sandra is responsible for all aspects of program development, curriculum implementation, and technology procurement at Digital Kidz. Digital Kidz instructors and aides under Sandra's direction will teach all Compass robotics and computer technology courses. Instructors employed by Digital Kidz all have computer and IT backgrounds and most have completed their college degrees.
Brian Ericksen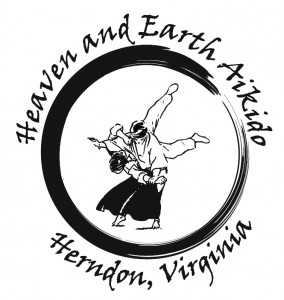 Brian Ericksen is the chief instructor (sensei) for Aikido: Self Defense for Fun and Fitness. Sensei Ericksen has over 20 years of experience in Aikido and earned 4th Dan, Shidoin (Instructor) level.  He studied as an Uchideshi (inner student) to Shihan Seiichi Sugano and Shihan Yoshimitsu Yamada, 8th Dan and Chairman of the USAF and direct student of founder Morihei Ueshiba. Brian has taught around the world and founded a dojo (martial arts school) in Annapolis, Maryland, previously. After serving in Iraq, Brian founded Baghdad Aikikai to teach Aikido to Iraqi and US service members and civilians. He recently returned from Afghanistan where he taught Aikido martial applications to US Marines and soldiers.  Brian believes Aikido strengthened and sustained him throughout his service, and he founded Heaven and Earth Aikido in Herndon to pass on the martial and spiritual lessons he refined from these experiences.
Bonnie Fitzgerald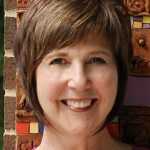 Bonnie Fitzgerald is a working artist and the founder of Maverick Mosaics. She uses a wide palette of traditional and contemporary materials and techniques to teach the art of mosaics to children and adults at several locations around the DC area. Bonnie has held mosaic and fine arts summer camps for 15 years for hundreds of students. She also leads workshops, open studio sessions, visiting artist programs, and youth classes. New for 2013, Maverick Mosaics is launching a study abroad program. Bonnie is the author of a newly released guide called, "300+ Mosaic Tips, Techniques, Templates, and Trade Secrets" (2012, published by Trafalgar Square Books). Bonnie is a graduate of New College in Sarasota, Florida. Her study in monumental sculpture taught her to "think big." She has continued her studies with numerous world- renowned mosaic artists and has served as an Executive Board Member for the Society of American Mosaic Artists. Bonnie produces commissioned art in the areas of commercial architectural elements, residential design, and home decor.
FutureMakers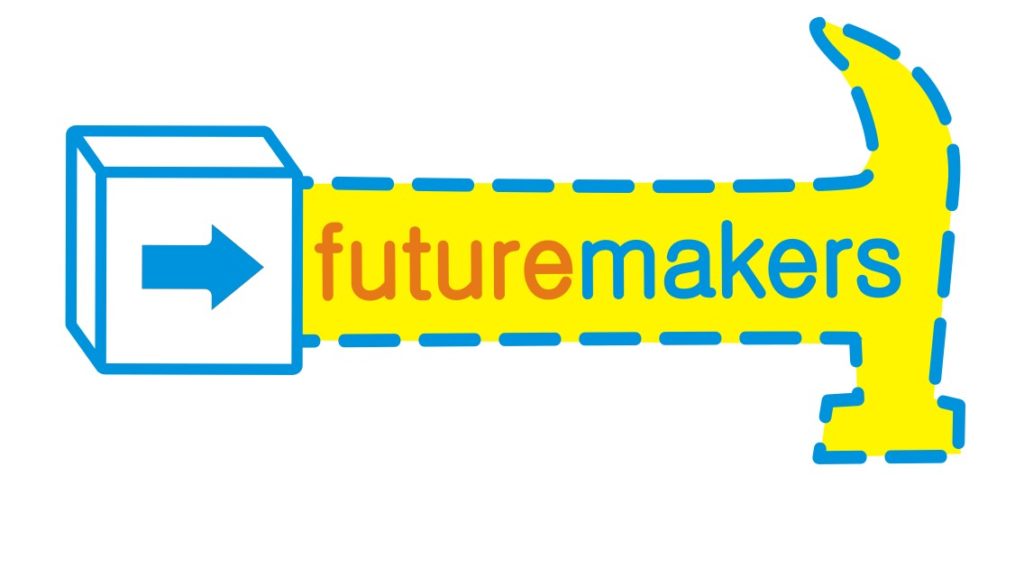 FutureMakers is the mobile makerspace for elementary and middle school students in the metropolitan DC area. FutureMakers's workshops are designed for kids who love to build, invent, take things apart and explore how they work, using hand tools, real materials, and cutting-edge technologies. FutureMakers programs ignite curiosity, seed big ideas, and build skills among young makers: hands-on problem solvers who tinker, build, play, and create. The FutureMakers program was launched in 2010 by Matt Barinholtz, a digital fabricator and woodworker, along with a team of educators, engineers and artists who believe that kids need tools, not just toys.
Luis Garay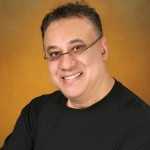 Luis Garay is a classical, jazz and Afro-Latin multi-percussionist, composer, recording artist, and educator. He is on the faculty of St. Albans School, the National Cathedral School, and served as adjunct percussion instructor at the Catholic University of America and director of the Catholic University Percussion Ensemble. He has been percussion soloist and director of the Luis Garay Percussion World Ensemble since 1996 and artistic director, founder, and instructor of the Lion Drummers World Percussion Seminar since 1998. Luis is a former principal timpanist of the Cordoba Symphony Orchestra. He also served as chairman, instructor and director of the percussion ensemble of the Cordoba State Conservatory of Music in Argentina for twelve years. A well known percussionist in the nation's capitol, Mr. Garay's performances include the Kennedy Center, Wolf Trap, Smithsonian Institution, DAR Constitution Hall, the Washington National Cathedral, and Strathmore Music Center. Luis was described by the Washington Post as a percussionist of "marvelous virtuosity," and he received the prestigious honor by the U.S. government as an "Artist of Exceptional Ability." Luis earned a Master of Music from the Catholic University of America and completed additional advanced studies at the Escola de Musica de Brasilia. Luis has recorded two CDs and maintains a busy studio in Silver Spring, Md.
Angela Goodhart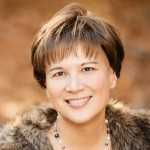 Angela Goodhart is a professional photographer in Northern VA, specializing in contemporary portraiture of families, children, and high school seniors. Three years ago, Angela transitioned from hobbyist photographer to professional portrait photographer. She launched Goodhart Photography in November 2009, and enjoys the challenges of running her small business in addition to the creative aspects of photography. Angela pushes herself creatively and technically and continues to hone her skills with specialized workshops and training seminars. In 2010, she was awarded Photographer of the Year by the Loudon Photo Club. She is also a member of the Professional Photographers of America, the National Association of Photoshop Professionals, Wedding and Portrait Photographers International, and the United Professional Portrait Photographers Association. Angela lives in Loudoun county and is also busy raising her three children whom she homeschooled for four years.
Sarah Hogue
Sarah Hogue is the instructor for the mathematics classes at Compass. She earned a B.S. in Biomedical Engineering from Texas A&M University and a M.Ed. from George Mason University. After graduating from college, Sarah worked for four years as a systems analyst on various Air Force space programs. She then decided to pursue a teaching career, and after earning her master's degree, she began teaching high school mathematics within the Fairfax County Public School system. She enjoyed teaching many different math courses at Westfield High School and working with the students on the Junior and Senior Math Team competitions. Sarah has worked as a private mathematics tutor since 2008 while raising her two sons. She maintains her Virginia Professional License for Mathematics and is pursuing additional training in special education.
Susan Hyams
Susan Hyams is the founder and director of Thistle Dancers and Pipers, a studio in Burke for Scottish Highland Dance and traditional Scottish Bagpipes. Susan's Scottish dancers have performed extensively throughout Northern Virginia, Southern Maryland, and the Washington DC area including appearances at festivals, parades, concert series, school assemblies, and private parties and weddings. She is a certified instructor by the British Association of Teachers of Dancing (BATD), a member of the Federation of United States Teachers and Adjudicators of Highland Dancing (FUSTA), and the City of Alexandria Pipes and Drums corps. Susan has been teaching in northern Virginia since 1998.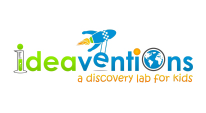 Ideaventions
Ideaventions is a children's STEM, science, technology, engineering and math enrichment program and discovery lab located in Oakton, Virginia, and founded by Ryan and Juliana Heitz. Ryan and Juliana are both graduates of Fairfax County's Thomas Jefferson High School for Science and Technology. Ryan earned undergraduate and graduate degrees in Environmental Science at the University of Virginia. Ryan worked as an Environmental Scientist and Geographic Information Systems Program Manager before launching Ideaventions in 2010. Juliana earned dual degrees in Management Science with a concentration in Information Technology and Economics from MIT. Juliana She started management consulting after graduation and for more than a decade, she was in charge of business operations and project management for major corporations. Her day-to-day work ran the gamut of the business world, including managing multi-million dollar technology projects, financial planning, complying with complex accounting standards and meeting aggressive deadlines on budget. Ryan and Juliana are responsible for all aspects of program coordination, curriculum development and innovation at Ideaventions. Ideaventions is a member of the Association of Science and Technology Centers, and is involved with the Thomas Jefferson Partnership Fund, USA Science and Engineering Festival, and currently working on a partnership with National Geographic. Ideaventions' STEM Educators under Ryan's and Juliana's direction teach all Compass science classes. Educators employed by ideaventions are all degreed professionals with relevant background in science and engineering and experience teaching children. Ideaventions' educators are members of professional associations including, the American Association for the Advancement of Science and the National Association for the Education of Young Children. Ryan and Juliana live in Oakton, VA, with their two young sons.
Taliesin Knol
Taliesin Knol has nearly ten years of experience fabricating intricate historical dioramas. Taliesin has been involved with the Smithsonian "Soldiers and Dioramas" series of summer camps, first as a student, then as a youth teaching assistant, and then for three years as an full instructor. Through the unique medium of dioramas and miniatures, Taliesin has taught science, history, and literature topics to students in kindergarten through eighth grade. His area of expertise is on military history and strategy which he "brings to life" with dioramas and strategy games. Taliesin has studied with and uses the diorama methods and materials pioneered by award winning, professional diorama artist Al Gaspar of Philadelphia. Taliesin has studied History and Environmental Science Northern Virginia Community College and Randolph College.
Leila Leoncavallo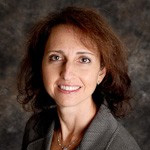 Leila Leoncavallo is the instructor for civics classes at Compass. She earned an undergraduate degree in psychology from the University of Rochester and a Juris Doctorate from the University of Virginia School of Law. Leila serves as a docent at the US Supreme Court where she conducts tours and lectures on the history and role of the Supreme Court. She also worked as an instructor at the Newseum in Washington DC, where she taught classes on first amendment topics such as the Bill of Rights, media ethics, the Civil Rights movement, and the role of the press in the presidency. Her legal experience spans a state supreme court, district attorney's office, circuit court, and positions in consumer advocacy. She is the founder of Fairfax Dyslexia Tutoring in which she provides remedial reading and spelling support to children with dyslexia. Leila also works as a tutor and educational advocate for students with learning differences such as the gifted and twice exceptional students. She resides in Fairfax with her husband and two school-aged daughters.
Arthuretta Martin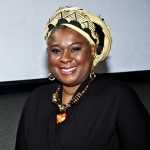 Arthuretta Martin is a professional storyteller, keynote speaker, trainer, author, vocalist and facilitator. Arthuretta is a Distinguished Toastmaster, the highest achievement in Toastmasters International. She is a professional member of the National Speaker's Association, National Association of Black Storytellers and the Virginia Storyteller's Alliance. She serves as the Youth Leadership Program coordinator for Toastmaster's International District 29 and President of the Virginia Advance Speaker' Toastmaster's Club (VAST). As a business owner of her company, Words and Melodies, L.L.C., she speaks on subjects that range from public policy, effective public speaking and success strategies for life to folk tales, singing a repertoire of jazz and classical music, oral history and folklore. She credits Toastmasters with showing her how to weave "vocal animation and arousing color" into presentations that captivate. She sprinkles her stories with her vocal talents providing a special experience for the listeners. "Toastmasters helped me to build my confidence and clarity to run effective meetings and deliver concise instruction in the classroom to audiences all ages.  I want to help others do the same."  Prior to retirement, she had dedicated 25 years to public service in the field of  federal acquisition and contract management. Arthuretta earned a master's degree in Management from the Florida Institute of Technology, an undergraduate degree in public administration from James Madison University, and post graduate work in communication and public policy from George Mason University.
Mylene Nyman
Mylene "Mimi" Nyman is the Compass instructor for culinary classes.  A graduate of the University of Notre Dame, and ten year veteran of the finance profession, Mylene made a career switch and broke into the culinary arts profession in 1997 when she opened "Chocolate by Mimi."  Within the realm of that business, Mimi began teaching chocolate candy making classes to children and adults.  Over the last 7 years, Mimi's cooking classes have expanded to all kinds of nutritious delights, as she has taught dozens of cooking and confection classes for hundreds of students at Reston Community Center.  Mimi loves to cook, especially in large quantities (why make one pie when the oven can hold eight!) Mimi lives in Great Falls with her husband, two children, and a variety of pets.
Dolores Peck
Dolores Peck is the instructor for Hands on Art History classes at Compass. Dolores is the co-founder of the Gifted Education Time for Students (GETS) program which takes an integrated, theme-based, multidisciplinary approach to discovering the humanities by facilitating connections among the disciplines of history, math, science, literature, and geography from the angle of art history. She has experience as a teacher in public, private, parochial, and Montessori schools in the US and UK and has worked as a private tutor and academic coach. She is fluent in French and Italian in addition to English with additional knowledge of Russian and Latin. Dolores earned a BA with a minor in Art History from Chestnut Hill College, a Diploma from the Johns Hopkins Center in Bologna, Italy, and an M.A. from Johns Hopkins University.
Edwige Pinover
Edwige Pinover is the instructor for Beginning French classes. Edwige is a native of Saint Jean de Monts, France, and has lived in the US since 1998. Edwige received a license from George Mason University for teaching French in grades K-12. She is also completing a masters degree in education to teach French as a foreign language. Edwige has taught French in the immersion program at Kent Gardens Elementary School in McLean, and at Kilmer Middle School in Vienna. For the past two years, Edwige has worked exclusively as a private teacher for homeschool families and as a tutor for public high school students. Edwige earned dual undergraduate degrees in English and French from George Mason University. She has a passion for traveling and for the francophone world. Edwige lives in Herndon with her husband and two children.
Play-Well Teknologies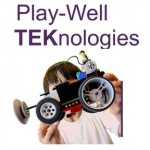 Play-Well TEKnologies is the instructor for hands-on, LEGO based engineering classes. The company has been 'Teaching Engineering to Kids' since 1998 in the San Francisco Bay Area. The company has expanded all over the country thanks to overwhelming support from kids and families. PlayWell Teknologies currently offers camps, classes, parties, and events in 17 states and DC. Their instructors have varied careers and educational backgrounds in engineering, science, or architecture, and more importantly, all share a common enthusiasm for kids, engineering, and LEGO.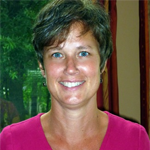 Kathy Preisinger
Kathy Preisinger is the instructor for Little Hands Family Music and Worlds of Music classes. She earned her bachelor's degree from Texas Tech University, and a master's degree from Southern Methodist University, both in Music Performance. She is Master Certified (Level 3) in the Orff Schulwerk methodology from the GMU Potomac Arts Academy. Orff Schulwerk is total, active involvement in music making that incorporates speech, singing, movement, and instrument playing in a creative environment. Kathy teaches studio flute and recorder lessons, and previously maintained teaching studios in Texas, California, and Alabama. Kathy has taught in the Little Hands music program since 1997, and has contributed to writing several early-childhood music programs and curricula for Kindermusik International and Little Hands. She lives in Centreville with her musical husband and children.
RunFit Kidz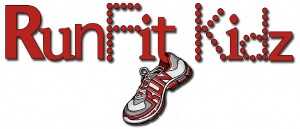 RunFit Kidz is a northern Virginia-based physical education program for students founded by fitness enthusiast Corky Sturtevant. Corky is dedicated to the mission to "educate, foster and promote the benefits of running and healthy living to children." She has been involved in youth fitness for over 11 years as a lacrosse and volleyball coach and physical education teacher. She discovered her passion for running over a decade ago and has since completed nine marathons including two Boston Marathons, the New York City Marathon, numerous half marathons, 10-milers and 5k's as well as many triathlons including a Half Iron Man. Corky is a Road Runners Club of America (RRCA) certified running coach. She also holds the designation of USA Track & Field Coach – Level 1 as well as Aerobics and Fitness Association of America (AFAA) Group Fitness Instructor. Corky earned a B.S. in Communications and K-8 Teaching Credential. She is the mother of three elementary-aged children. All other RunFit Kidz instructors are equally qualified to teach youth fitness as certified running coaches, personal trainers, group fitness instructors, or physical education teachers.
Sharon Saile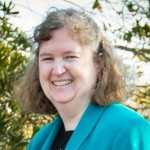 Sharon Saile is the instructor for the Honors Earth Science Series. She is an environmental science professional and provisionally certified teacher. Sharon worked at the U.S. Environmental Protection Agency for 18 years, where she developed regulations and policy for a number of air pollution issues, including acid rain and climate change. In a career switch, Sharon then attended the graduate education program at George Mason University and earned her provisional teaching license.  She then taught Earth Science (a.k.a. "Geosystems") at Langley High School in Fairfax County to high school juniors and seniors. Before joining EPA, Sharon earned an M.B.A. from Penn State University and a B.A. in Environmental Science from the University of Virginia.   More recently, Sharon completed her Secondary Education Licensure Graduate Certificate. Sharon homeschooled her son through middle school and lives in Vienna with her family.
Anne Sharp
Anne Sharp is a writer, editor, and educator who graduated from The College of William and Mary and taught in the Virginia Beach and Fairfax City Public School Systems. As a middle and high school teacher, she developed curriculum, taught creative writing, English, journalism and sponsored the yearbook, literary magazine, and student newspaper. After leaving full time teaching, Anne has kept writing in her life by designing newsletters and writing articles for community and professional organizations. She has tutored students in English,  history, and the college application process. Higher education became a focus of Anne's work when she was invited to serve on boards at several Virginia universities. In that service, she integrates writing through designing brochures, writing articles, letters, and blogs. She is most proud though, of establishing an interdisciplinary non-fiction writing program that pairs college students with professional journalists. Through her business Well Penned! Anne also works as a coach to writers of all ages working on college essays, memoirs, poems, journals, articles, and travel stories
Peter Snow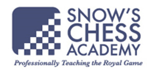 Peter Snow is the instructor for Beginning Chess and Intermediate Chess. Peter has more than 37 years experience playing in tournaments of the U.S. Chess Federation and is rated in the top 8% of all U.S. Chess Federation players in the nation. Peter has over 13 years of experience teaching chess including the last eight years as the owner and operator of Snow's Chess Academy. Peter serves as the instructor and coach for the 2008-2011 Virginia State Scholastic Championship chess team from Greenbriar West Elementary School. He teaches and coaches at several other elementary schools that are regular top ten finishers in state competitions. Prior to teaching chess full time, Snow made his career as a business trainer for an accounting firm, a financial institution, software companies, and an educational product company. Peter has lived in Herndon for the last 22 years and raised his four children in Fairfax County.
Jon Tupitza
Shihan (chief instructor) Jon Tupitza has studied and taught traditional Japanese and Okinawan martial arts for over 32 years, and has been awarded teaching licenses by the Dai Nippon Seibukan Budo Bugei Kai (Great Japan Western Martial Ways and Martial Arts Association).  Sensei Tupitza currently holds the rank of Nanadan (7th degree black belt), and the teaching title of Kyoshi (Master Instructor) in both Shoshin-Itto Ryu Kenjutsu (Japanese Sword Arts), and Shoshinkan Karate/Kobudo.  He also holds the rank of Yondan (4th degree black belt) in Judo and Joden (Upper Rank) in Tenshin Shin'yo Ryu Jujutsu.
Virginia Academy of Fencing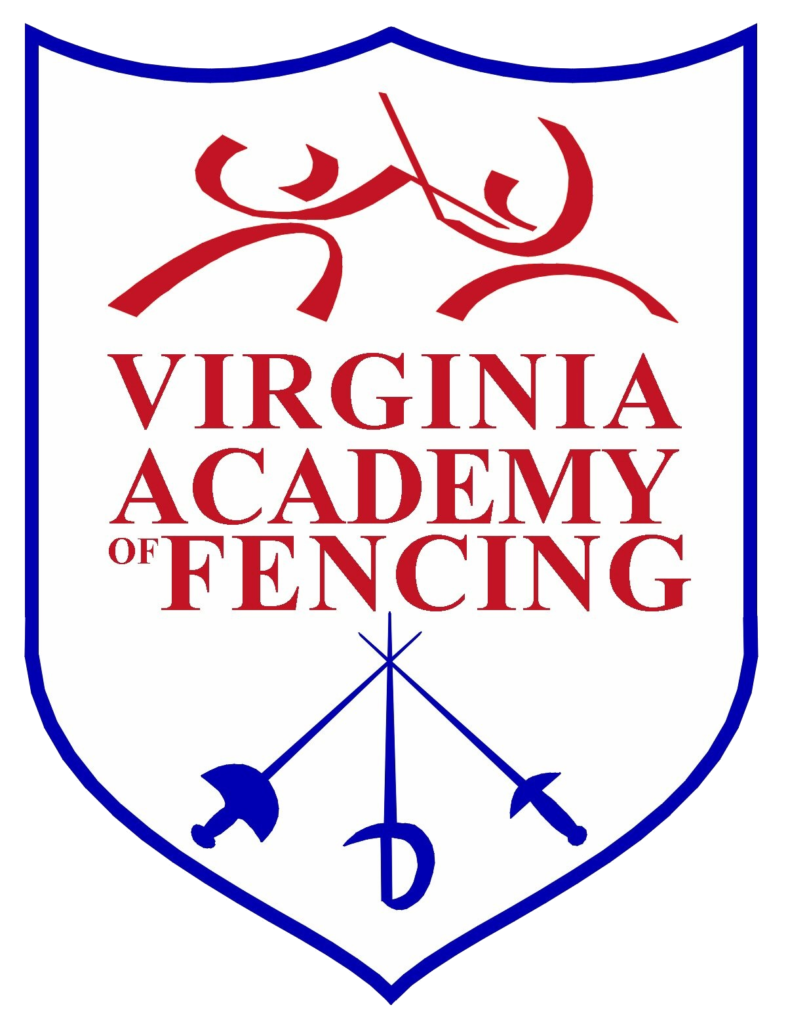 Virginia Academy of Fencing is providing the instruction for the Historical Swordsmanship classes. VAF was founded in 1991 and is located in a 13,000 SF in Springfield, VA. VAF is only one of a handful of schools in North America to offer systematic instruction in historical weaponry: the rapier, two-handed sword, daggar, and shield techniques. The school hosted the 4-day National Historical Swordsmanship Convention (NHSC) in July 2012. The coaching staff at Virginia Academy of Fencing are all accomplished instructors and distinguished swordsman and fencers, many of whom earned world and national commendations.
John Waldron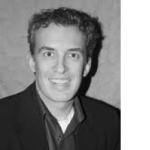 John Waldron is the instructor for the acting class at Compass. He also serves as the Elementary Education Director for Dodgeball Theatre. John has been working as an actor, instructor, and director for nearly 20 years. He received a BFA in Theatre from Virginia Commonwealth University. John has toured the country with the National Players performing in 'A Midsummer's Night Dream'. He has also toured with Theatre IV and performed with Adventure Theatre, Classica, and Murder Upon Request. John has directed at numerous theatre camps and workshops, as well as at Mount Vernon Community Children's Theatre.
Libby Wiebel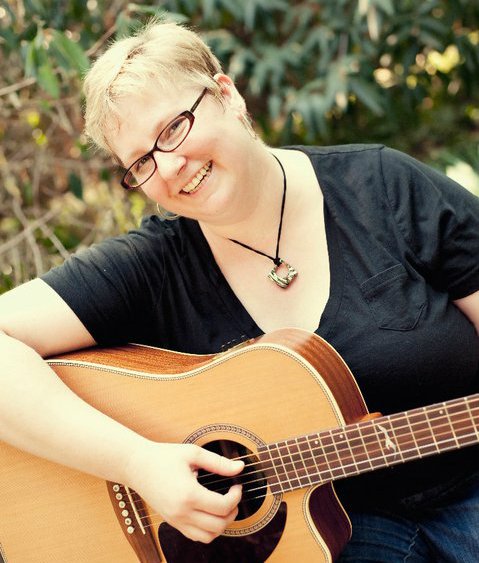 Libby Wiebel is the instructor for Beginning Folk Guitar classes. Libby is  singer, song writer, and teacher of classical piano, folk guitar, and music theory. She has performed with several jazz bands, has sung in choirs and on stage, performs with her church's musical program, and has written songs since childhood. She began to play guitar in high school and can be seen performing at area coffeehouses, restaurants, and regional music festivals.  Libby loves many genres of music but feels at home with folk music explaining that, "I need the lyrics to mean something,…and can only hope that the music I'm writing will do the same for someone else." She studied piano pedagogy at St. Norbert College in De Pere, Wisconsin, where she also earned a BA in Mathematics.
Sheila Wise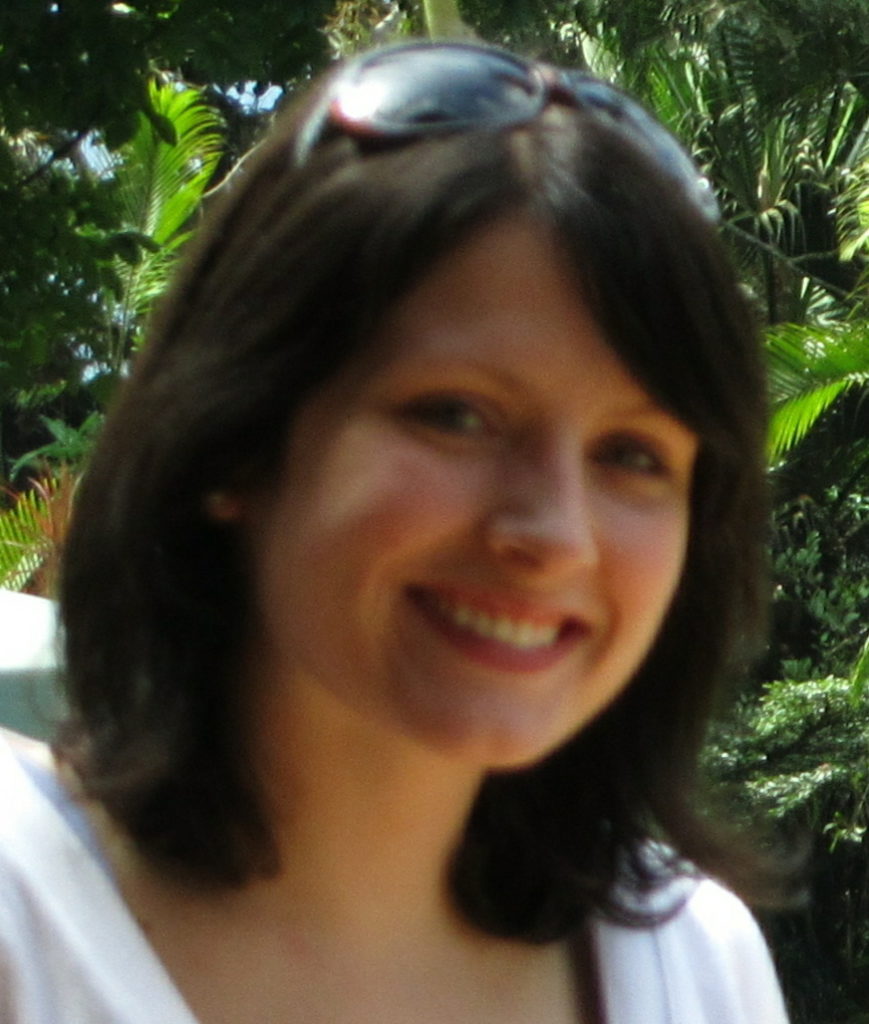 Sheila Wise is the instructor for Spanish classes at Compass. She earned her undergraduate degree in Education with a concentration in Spanish from the University of Dallas in Irving, Texas. Sheila taught 2nd grade Spanish bilingual students in Texas before obtaining her early teaching certificate. She taught English and science at a bilingual school in Madrid, Spain. During her assignment, she refined her Spanish fluency and enhanced her cultural experience by travelling throughout the Iberian Peninsula. She later taught Spanish for pre-K through 8th grade students at Morgan Park Academy in Chicago. "Profe Sheila" looks forward to sharing her lifelong passion for the Spanish language and culture to Compass students.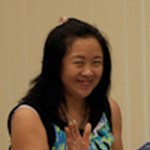 Xinyu "Cindy" Zhang
Xinyu Zhang is the instructor for Mandarin Chinese tutoring. Xinyu earned a masters degree in education from Northern Virginia Community College and an undergraduate degree in mechanical engineering. She has taken several courses and workshops in Chinese language instruction. Xinyu earned a certificate as Teacher of Chinese as a Foreign Language from Beijing Language and Culture University in 2011. She completed a workshop through George Mason University and the Chinese Language Teachers' Association. She completed a month long program for teaching Chinese as a second language at Beijing University in July 2012. Xinyu has provided intensive Chinese language training for the Department of State and the Diplomatic Language Centers for eight years. She also works as a private tutor to adults and students, including homeschoolers. As a hobby, Xinyu has amassed an extensive library of instructional materials and textbooks for Chinese language instruction. She lives in Vienna with her husband and teenaged son.
All Compass instructors have undergone a criminal background search and clearance of sex offender status and crimes against minors.
Program Coordinators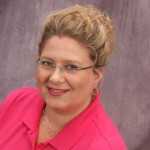 Jenny Grove-Bradshaw is the Director of Compass Homeschool enrichment. Jenny earned an undergraduate degree in Building Construction from Georgia Institute of Technology and a Masters degree in Building Construction Management from Purdue University. Jenny runs a small construction consulting business. She is also involved in numerous professional and community organizations and the homeschool community. Jenny lives in Centreville with her husband and twin daughters whom she homeschools.
Jackie Elliott is the Program Manager for Compass classes. Jackie earned an undergraduate degree in Business Administration, specializing in Finance, from Bowling Green State University in Ohio. She also earned her Master of Business Administration degree, specialized in Marketing and Operations Management, from Case Western Reserve University.  Jackie has held significant professional positions in both Fortune 50 and start-up companies, with her most significant career achievements in the areas finance and marketing.  Jackie lives in Reston with her husband and her three children, one of whom she homeschools.
Laura Hammond is the web developer for Compass Homeschool Enrichment.  Laura earned her degree from Cornell University, and worked for many years doing database development, web design and programming for various companies and government contractors.  She now does freelance web work from her home in Bristow, Virginia, and homeschools her four children.
Wendy Chamberlin is the photographer for Compass Homeschool Enrichment. Wendy earned undergraduate degrees in Government and Islamic Civilization from the College of William and Mary and a Masters of Public Administration from the Maxwell School at Syracuse University. Wendy did newspaper photography during high school and is presently a member of two different photographic organizations.  She is also Chairman of the Board for PG Retreat, a non-profit organization dedicated to fostering connections among families of profoundly gifted children.  Wendy lives in Rhoadesville, Virginia, with her husband and daughter, whom she homeschools.
Joel Haspel is the public relations and marketing consultant for Compass.  Joel holds a Bachelor of Arts degree from the University of Virginia, which he earned with High Distinction.  He is the founder of Cogent New Media and Vice President at the Cogent Analysis Group. He has fifteen years of business, technical, and marketing experience in the private sector. Following several years as an independent technology consultant, Joel founded and managed several technology-oriented companies,where he was instrumental in raising capital, designing and implementing strategic marketing plans, obtaining patent and trademark protection for core intellectual property, and ensuring customer satisfaction.  Joel's specific areas of expertise include the use of "new media" approaches to 21st century marketing, including social review sites, online advertising programs, and search engine optimization. Joel and his wife live in Warrenton, Viriniga, with their twin toddlers and older daughter whom they homeschool.