Instructor Profiles
Lisa Alonso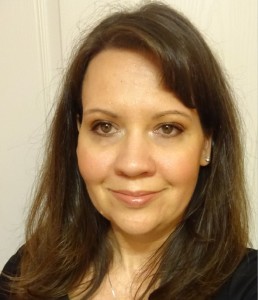 Lisa Alonso is the high school Spanish instructor for Compass. Lisa first learned Spanish as a high school student, but went on to earn a Bachelor's Degree in Social Work from George Mason University and a Master's Degree in Social Work from Virginia Commonwealth University. Throughout college, she continued her work in Spanish with intensive courses and practical experience in translation and interpretation. She merged her interests in social work and Spanish into a twenty-year career as a social worker specializing in immigrant populations from Central and South America and the Caribbean. Lisa is often sought out by the public school system and juvenile court system for her expertise in the field. In 2009, Lisa founded her own business, Accentuate LLC, to provide work-place Spanish lessons for other public servants. Lisa has traveled to Mexico, Guatemala and Puerto Rico and enjoys learning about Latin American cultures. She has also taught Spanish classes to homeschooled teens since 2011. Student and parent testimonials are available on her website. Lisa lives in Ashburn where she homeschools her four children.
Bette Cassatt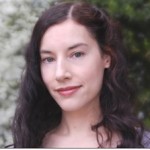 Bette Cassatt is a professional actor and has been fight director for many shows in the Washington DC area, performed stunts for TV and film, and has taught stage combat to all age levels – from children's classes to the MFA program at Catholic University of America. She began her stage combat training at age 13 at a summer theatre workshop. Since then, she has trained with many teachers and fight masters from all over the world, including legend Patrick "Paddy" Crean (Errol Flynn's stunt double and fight choreographer), who is known as "the father of modern fight directing." In 2010, she was awarded "Best Female Actor-Combatant," by the Society of American Fight Directors at the National Stage Combat Workshop. She has performed fights all over the area including: The Kennedy Center, The Shakespeare Theatre, The Folger Shakespeare Library, and The Women in the Arts Museum. She has done fights and stuntwork for America's Most Wanted and several films. Bette is also featured as the Sith warrior in videos for international promotion of the Hasbro lightsabers as well as for the Saber Practice Bokkens for ThinkGeek.com.
Shona Colglazier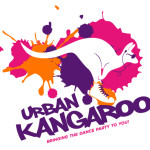 Shona Colglazier is the founder and lead artist behind Urban Kangaroo, a youth hip-hop dance program. Dance was an integral part of Shona's teen and young adult years. She was inspired during the rise of urban dance in the 1990s and connected with the free-form and self expression that hip hop dance embodies. She continued dancing at the University of Virginia where she helped found the University Dance Club. She has continued to hone her art with classes at the Joy of Motion Dance Studio and Chakaboom Fitness, as well as performing with the local group Jam Crew. Shona has also studied other aspects of hip hop culture including graffiti art, rap, and break dancing. Through Hip Hop Kangaroo, Shona leads energetic, age-appropriate youth dance clinics and parties at schools, after school programs, and private parties.

Lassie Corbett
Lassie Corbett is the instructor for all levels of Art Classes. Lassie is an accomplished local artist, passionate teacher, and gallery owner of a Place to Paint studio in Herndon. Lassie earned a Masters in Fine Arts from American University and a B.S. in Education from Murray State University. She earned a 4-year teaching certificate in Oriental Brush Painting from the Chinese Art Guild in Manila and studied fine arts and Asian studies at the University of the Philippines. She continues her arts education through annual workshops under nationally known artists. Lassie has an extensive history as an art teacher at the Vienna Arts Center, Herndon Community Center, and Northern Virginia Community College. She has taught classes at the Reston Art Gallery and Herndon Old Town gallery, and she has led fine arts workshops around the US and around the world including Bermuda, Turkey, Nepal, Greece, Mexico, Ireland, France, Italy, Spain, and Hawaii. Lassie has won numerous awards, been accepted into juried art shows, and had work featured in many special exhibits. Professionally, Lassie is affiliated with the Reston Art Gallery, League of Reston Artists, Fairfax Council for the Arts, Vienna Arts Center, Virginia Watercolor Society, Potomac Valley Watercolor Society, American Watercolor Society , and others. Examples of Lassie's work can be seen in her online gallery and samples of her student's work can be viewed in the Compass gallery.
Elizabeth Dapo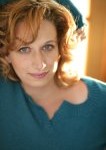 Liz Dapo is an accomplished Master Puppeteer, who teaches classes and camps for puppet making and performing. She also creates puppets and performs professionally for theater, film, and television through her own theatre company, HalfMad Theater. Liz Dapo has been immersed in puppetry and theatre since she and her cousin began mass production of cardboard marionettes in the fifth grade. She has had many years of experience working on acting, carpentry, lighting, scenic art, scenic design, with performances at Binghamton University (SUNY), community, and local theaters. Teaching children and sharing her love of theatre and puppetry began at Merry-Go-Round Playhouse in Auburn, NY, and most recently includes work at The Puppet Co in Glen Echo Park, MD. While working for the Jim Henson Company in Philadelphia, Liz worked on a puppet project for National Geographic in Washington, DC, to show how humans could help endangered animals. Afterward, Liz relocated to Washington DC to explore both theatrical and film/television opportunities. Liz earned her undergraduate degree from Binghamton University, and Masters of Puppetry degree from the Royal Central School of Speech and Drama's Advanced Theatre Practice program, in London, England.
Kofi Dennis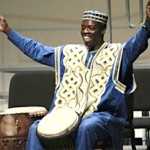 Kofi Dennis is a drummer, performer, and educator. He earned a degree in Early Childhood Education at the Komenda Teaching College, University of Cape Coast in Ghana, West Africa, and a degree in Theater Arts (creative dramatics) from the School of Performing Arts at the University of Ghana. Before moving to the United States in 1995, Kofi taught academics and lead performing arts programs at schools, correctional facilities, orphanages, and child-care centers in Ghana. He also starred in radio and stage theaters, television and video productions in Ghana. Since being in the DC metro area, Kofi has educated and entertained as a drummer, storyteller, singer, and dancer at venues such as the Kennedy Center, Discovery Theater, the Smithsonian Folklife Festival, and Wolf Trap's Theater in the Woods and Filene Center. He has taught creative drama at the Montessori School of Northern Virginia in Annandale for the past 10 years and has been a Wolf Trap Teaching Artist since 1998. He is recognized as a master teacher/trainer and presenter of West African Culture. Kofi runs Playing for Concepts and founded Class Acts Arts which features an outreach program is for at-risk youth in DC area correctional facilities. He has worked with World Children's Choir to lead an African drumming for peace initiative and performs as half of the duo Anansegromma, presenting music, dance, drums, games, and stories.
Jennifer DesRoches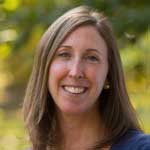 Jennifer DesRoches is the instructor for the financial literacy class, Money Matters. She earned a Bachelors of Science in Interdisciplinary Social Science with a minor in Secondary Education from James Madison University. Jennifer taught 8th grade Civics and Economics for ten years with Fairfax County Public Schools. As a middle school teacher, she developed curriculum and lesson plans designed to engage not only advanced academic learners, but also those with special needs.Throughout her career she participated in numerous seminars that focused on the instruction of Economics and Financial Literacy to today's students, including participation in Junior Achievement's Finance Park. Jennifer resides in Oakton with her husband, two young children and energetic labrador.

Digital Kidz
Digital Kidz is a northern Virginia enrichment program that offers camps and classes focused on computers and technology. Digital Kidz offers instruction in robotics, animation, video game design, computer animation, movie making and more. Executive Director Sandra Beyer founded Digital Kidz in 2005. She earned a masters degree in business administration with concentration in IT from Johns Hopkins University. Sandra is responsible for all aspects of program development, curriculum implementation, and technology procurement at Digital Kidz. Digital Kidz instructors and aides under Sandra's direction will teach all Compass robotics and computer technology courses. Instructors employed by Digital Kidz all have computer and IT backgrounds and most have completed their college degrees.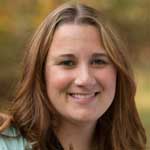 Natalie Di Vietri is  the Compass instructor for the American Sign Language (ASL) classes.  She is a veteran teacher and currently works as a tutor. Natalie earned her Bachelor's Degree in Psychology and ASL from Northeastern University, where she graduated with honors.  Natalie is excited to share her love of ASL and deaf culture with Compass students. She is passionate about education, and has extensive experience working with students of all ages from age three to adults. She plans to blend this love of ASL with her enthusiasm for teaching to offer fun filled, hands-on classes.  Natalie and her family have recently moved to Manassas area from Pittsburgh, PA.


Fencing Sports Academy is the premier epee and foil fencing club in the Washington, DC area. Located in old town Fairfax, the academy offers competitive and recreational training for all ages and levels; children to seniors and novices to world champions. Coach Michael DelToral will lead the Compass program. Coach Michael started out as a fencer at the College of William and Mary, but he took over coaching of the team while still a student. He has instructed at FSA for two years including work as a summer camp counselor and assistant coach. He has additional experience working with children in his role as a substitute teacher in Fairfax County public schools.
Bonnie Fitzgerald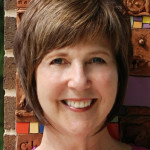 Bonnie Fitzgerald is a working artist and the founder of Maverick Mosaics. She uses a wide palette of traditional and contemporary materials and techniques to teach the art of mosaics to children and adults at several locations around the DC area. Bonnie has held mosaic and fine arts summer camps for 15 years for hundreds of students. She also leads workshops, open studio sessions, visiting artist programs, and youth classes. New for 2013, Maverick Mosaics is launching a study abroad program. Bonnie is the author of a newly released guide called, "300+ Mosaic Tips, Techniques, Templates, and Trade Secrets" (2012, published by Trafalgar Square Books). Bonnie is a graduate of New College in Sarasota, Florida. Her study in monumental sculpture taught her to "think big." She has continued her studies with numerous world- renowned mosaic artists and has served as an Executive Board Member for the Society of American Mosaic Artists. Bonnie produces commissioned art in the areas of commercial architectural elements, residential design, and home décor.
Wyndy Fredrick
Wyndy Frederick founded her vocal studio in Herndon after traveling the globe with her family for 25 years (courtesy of the US Navy). Wyndy has served as the musical, choral, and vocal director for many shows with the Sterling Playmakers community theatre including Brigadoon, Oklahoma!, Into the Woods, Aladin, and Oliver. She has worked at numerous schools as a music teacher to preschool and elementary-aged students and was employed as a substitute teacher for all music disciplines in the Virginia Beach school system. She has also directed a children's choir. Wyndy is a member of her church's adult choir and the director of the hand bell choir. Music is a family affair for the Fredrick's. All four of Wyndy's children play instruments, and her husband sings in a premier group and performs on stage. Her three young granddaughters are already dancing and singing! Although she plays many instruments (piano, guitar, trumpet, bells, chimes, and flute), singing is Wyndy's favorite!
Jamie Gallagher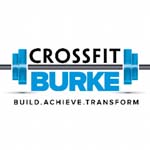 Jamie Gallagher is the owner and head coach of CrossFit Burke. He holds multiple CrossFit certifications include Level One and Level Two Trainer, Kids Instructor, Powerlifting Instructor, Mobility Instructor, and Kettlebell Instructor. He also earned designations from the American College of Sports Medicine and US Weightlifting Association. Jamie introduced cross training when he served as a Marine Corps officer and platoon commander stationed in Okinawa and responsible for the conditioning and fitness of those under him. He earned a BA from Ohio State University.
Hugh Gardner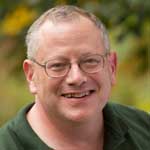 Hugh Gardner is a historian and educator from Arlington, Virginia. Through his business, Illuminations, Mr. Gardner has taught in-depth, interactive history classes to thousands of homeschooled students in Virginia and Maryland since 1996. Hugh teaches several two-year, 60-week series covering the Dark Ages and Medieval times, American History, and the World Wars in addition to special seminars on cinema, propaganda, and literature topics. He has an extensive collection of artifacts, antique and replica weapons, and military paraphernalia along with games, artwork, charts, maps, and primary sources that he incorporates into his classes. Mr. Gardner is a former US government military intelligence analyst.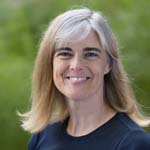 Jeannie Genoese-Zerbi earned a Bachelor of Science in computer science and engineering from MIT and a Master of Science in Mathematics from George Mason University. She has taught students of all ages in homeschool environments, junior and senior high school students in a private school setting, and public university students as a recitation instructor for Calculus I and II at GMU. Most recently, Jeannie designed a math enrichment program for grades 1-6 for a private elementary school in Singapore. Her love and enthusiasm for mathematics results in an upbeat, energetic classroom environment that works for students who love math as well as those who don't yet know they love math! Jeannie lives in Centreville, VA, and has five children, the two youngest of whom are homeschooled.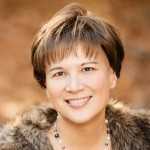 Angela Goodhart is a professional photographer in Northern VA, specializing in contemporary portraiture of families, children, and high school seniors. Three years ago, Angela transitioned from hobbyist photographer to professional portrait photographer. She launched Goodhart Photography in November 2009, and enjoys the challenges of running her small business in addition to the creative aspects of photography. Angela pushes herself creatively and technically and continues to hone her skills with specialized workshops and training seminars. In 2010, she was awarded Photographer of the Year by the Loudon Photo Club. She is also a member of the Professional Photographers of America, the National Association of Photoshop Professionals, Wedding and Portrait Photographers International, and the United Professional Portrait Photographers Association. Angela lives in Loudoun county and is also busy raising her three children whom she homeschooled for four years.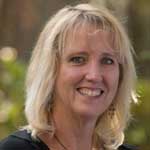 Lori Goll is the art instructor for drawing and pastel classes at Compass. Lori earned a degree in electrical engineering from Virginia Tech and worked in telecommunications before deciding to pursue her passion for drawing and painting. Lori remembers loving art from a very young age when she was taught to draw by her great-grandmother. Lori's passions including drawing and painting vast natural vistas such as seascapes and landscapes, birds and animals, ocean waves, rural and bucolic scenes, dark, moody silhouettes, and golden skies. She enjoys working in pastels, paints, and charcoals in addition to etching and printmaking. Lori is pursuing an associates degree in Fine Arts from Northern Virginia Community College where she has completed courses in printmaking, drawing, painting, and art history. She has taken several watercolor and drawing classes from Compass's other art instructor, Lassie Corbett, in addition to media-specific workshops with other experts. Lori has an art studio in Great Falls and has had several solo art exhibitions including those at ArtSpace Herndon and the Soundry in Vienna. Her work has been exhibited at many public venues, including George Washington University and has been selected for many juried shows including the Vienna Arts Society Treasury of Art show. Lori has received numerous accolades for her work including awards at the League of Reston Artists, Loudoun Sketch Club, Fairfax Spotlight on Arts, ArtSpace Herndon Public Art in the Windows, Reston Century T-Shirt Art Competition, and Paint Herndon Competitions. Lori's work has also been published in regional magazines. Examples of Lori's work can be viewed in her online galleries.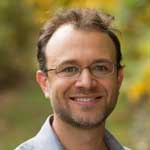 Nick Grenier is the naturalist who will be leading the Compass Nature Quest classes. Nick has been the head facilitator in the popular area Ancestral Knowledge classes since 2011. Nick's appreciation of nature began when he attended a Waldorf-inspired elementary school and grew up in a nature-centered community. After high school, Nick further developed his outdoor and survivalist skills at Tom Brown Jr.'s Tracker School in New Jersey which is taught by one of America's foremost experts in wilderness survival. At Tracker School, Nick took courses in shelter building, scouting, baiting, hunting, edible plants, and wilderness medicine. Nick also took courses at the Wilderness Awareness School. He has combined all of the outdoor skills and adventures that he loves into practical, hands-on workshops and classes for children that emphasize becoming comfortable with things they encounter outdoors, observing and appreciating discoveries in nature, safe exploration of the woods, and how to be a good steward of nature.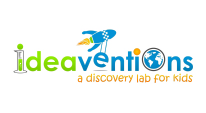 Ideaventions
Ideaventions is a children's STEM, science, technology, engineering and math enrichment program and discovery lab located in Oakton, Virginia, and founded by Ryan and Juliana Heitz. Ryan and Juliana are both graduates of Fairfax County's Thomas Jefferson High School for Science and Technology. Ryan earned undergraduate and graduate degrees in Environmental Science at the University of Virginia. Ryan worked as an Environmental Scientist and Geographic Information Systems Program Manager before launching Ideaventions in 2010. Juliana earned dual degrees in Management Science with a concentration in Information Technology and Economics from MIT. Juliana She started management consulting after graduation and for more than a decade, she was in charge of business operations and project management for major corporations. Her day-to-day work ran the gamut of the business world, including managing multi-million dollar technology projects, financial planning, complying with complex accounting standards and meeting aggressive deadlines on budget. Ryan and Juliana are responsible for all aspects of program coordination, curriculum development and innovation at Ideaventions. Ideaventions is a member of the Association of Science and Technology Centers, and is involved with the Thomas Jefferson Partnership Fund, USA Science and Engineering Festival, and currently working on a partnership with National Geographic. Ideaventions' STEM Educators under Ryan's and Juliana's direction teach all Compass science classes. Educators employed by Ideaventions are all degreed professionals with relevant background in science and engineering and experience teaching children. Ideaventions' educators are members of professional associations including, the American Association for the Advancement of Science and the National Association for the Education of Young Children. Ryan and Juliana live in Oakton, VA, with their two young sons.
Christine Keen is the instructor for experiential, hands-on humanities classes at Compass. Christine earned an undergraduate degree in philosophy from Dartmouth College and a master's degree in public policy from George Washington University. She worked as a consultant and strategic planner dealing with emerging trends, a role she calls "futurist." Christine has been very involved in the gifted homeschool community as the founder and moderator of the DCMetroGiftedHomeschooling and HomeschoolingTaglets discussion groups. In addition she has been involved with the National History Day contest, a variety of science fairs, and local geography bees. Christine is an author, private tutor, and has taught geography courses to groups of homeschoolers. She also mentors college-bound home schooled students and their families on topics such as transcript development, standardized testing, curriculum choices, dual-enrollment opportunities, college selection, and writing admissions essays. Beginning in fall 2015, Christine will schedule "guidance counselor" sessions before and after her class time at Compass. Christine is well versed in homeschooling topics and approaches as she successfully homeschooled her sons from elementary school to college. Christine's older son is about to graduate summa cum laude from the University of Miami where he earned numerous honors, and her younger son is just beginning studies at Emory University. Christine and her family live in Bethesda.
Taliesin Knol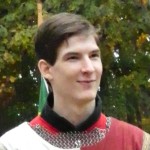 Taliesin Knol has nearly ten years of experience fabricating intricate historical dioramas. Taliesin has been involved with the Smithsonian "Soldiers and Dioramas" series of summer camps, first as a student, then as a youth teaching assistant, and then for three years as an full instructor. Through the unique medium of dioramas and miniatures, Taliesin has taught science, history, and literature topics to students in kindergarten through eighth grade. His area of expertise is on military history and strategy which he "brings to life" with dioramas and strategy games. Taliesin has studied with and uses the diorama methods and materials pioneered by award winning, professional diorama artist Al Gaspar of Philadelphia. Taliesin has studied History and Environmental Science Northern Virginia Community College and Randolph College.
Leila Leoncavallo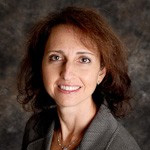 Leila Leoncavallo is the instructor for civics and psychology classes at Compass. She earned an undergraduate degree in psychology from the University of Rochester where she graduated Phi Beta Kappa and received Highest Honors for her research project on memory. She received her Juris Doctorate from the University of Virginia School of Law. Her legal experience spans a state supreme court, district attorney's office, circuit court, and positions in consumer advocacy. Leila has served as a docent at the U.S. Supreme Court since 2010 where she conducts tours and lectures on the history and function of the Court. She taught classes on First Amendment topics such as the Bill of Rights, media ethics, the Civil Rights movement, and the role of the press in the presidency at the Newseum in Washington, DC. She is the founder of Fairfax Dyslexia, a Northern Virginia consulting service for parents of children with dyslexia, and the creator of CivicsEd.com, an online resource of civics-related information for teachers and students. She lives in Fairfax where her youngest child attends high school while her oldest attends the Emerson College Honors Program in Boston.
Boxian "Lisa" Li is the Compass Mandarin Chinese teacher. Lisa is a native speaker who earned a Bachelors degree in Chinese Language and Literature at the University of International Relations in Beijing, China. She also earned a diploma in computer programming systems and is currently pursuing a master's degree. Lisa is a teacher at the Northern Virginia Experimental Chinese School in Chantilly, VA, where she delivers Mandarin instruction using online and print course materials, supports academic contests, and promotes language and culture through festivals. Lisa previously worked at Chinese Literature Press in Beijing where she was an editor for the Panda Books series and Chinese Literature quarterly magazine. Her work in literature included selecting modern Chinese literary works that would be translated for English and French-speaking audiences. She worked with authors on manuscripts and applied foreign language publishing guidelines. Lisa lives with her family in South Riding.
Arthuretta Martin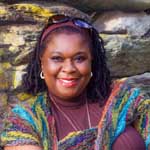 Arthuretta Martin is the owner and President of Words and Melodies, LLC and the President of the National Capitol Area Black Storytellers Association. As a teaching artist, she shares the gift of story through writing, storytelling, acting, and singing. Her vocal talents span several genres including classical, opera, jazz, gospel, rhythm and blues. She's a member of several performance and storytelling guilds including the Washington Revels Jubilee Voices, Voices from the Earth of Davis, WV, and the Ollie Players of George Mason University. She has been a featured teller in several local performances sharing the stories of famous women like Frances Ellen Watkins-Harper, Sisretta Jones, and Marien Anderson. he's been a featured teller and vocalist at events and festivals around the country and recently at Panafest in Cape Coast, Ghana. Performance venues include the Kennedy Center, White House, Wolf Trap, and the Black Theater Festival in Wilmington, NC. She's an alumnus TEDx speaker of TED Wilmington, DE. She is also a Distinguished Toastmaster, a member of the National Storytelling Network, Virginia Storytelling Alliance, the National Association of Black Storytellers, and the National Speaker's Association.
Kouthar Muttardy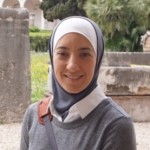 Kouthar Muttardy is the instructor for Hands On History and History Investigators. She earned a Bachelor of Science degree in Psychology with an emphasis in child development from George Mason University and completed a Masters Degree in elementary education from Marymount University, becoming a member of the Kappa Delta Pi Honor Society in Education. She is the proud recipient of the prestigious Virginia Teacher of Promise Award. Kouthar has worked as a preschool teacher for the George Mason University Child Development Center and a special education inclusion teacher for Osbourn High School in Manassas City. While she took time off from teaching to stay home and focus on her own family, she volunteered as a Sunday school curriculum coordinator, constructing curriculum for over 300 students in grades K-12. Once she returned to formal education she taught second grade for 6 years in a local private school, where she implemented an integrated curriculum utilizing a project-based, hands-on instructional approach. She has also taught United States history and civics to middle school students.  Kouthar is passionate about education at every level and loves learning about and teaching history. She is currently homeschooling her three children in Fairfax.
Tia Murchie Beyma is an instructor in anthropological topics for homeschoolers such as world religions, cultures, and history at Compass and other area programs. In addition to working as an educator, she is currently self-employed as a social services consultant. She earned a Bachelor's Degree in Anthropology & International Relations from the University of William and Mary and a Master's Degree in Applied Anthropology from The George Washington University. Tia lives in Alexandria where she is involved as a Girl Scout advisor and has homeschooled her two daughters through high school.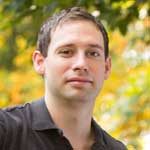 Lee Nathanson is the instructor for beginning guitar. Lee has seven years teaching experience. In addition to Compass, he is an instructor at Music and Arts in both Rockville, MD and Oakton, VA where he teaches individual and small group classes. He also works as an independent, private instructor, and formerly taught at Jerry's Music. Lee is a graduate of the Guitar Institute of Technology at Musicians Institute in Los Angeles. He also earned both a Bachelors of Music in Jazz Guitar Studies and a Masters of Music in Jazz Guitar Performance at the University of Maryland. Lee's has performed in over 30 concerts with the flagship University of Maryland Jazz Ensemble and has participated in the Mid Atlantic Jazz Festival and University of DC Jazz Concert.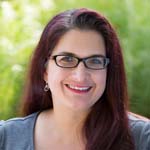 Mylene "Mimi" Nyman is the Compass instructor for culinary classes. A graduate of the University of Notre Dame, and ten year veteran of the finance profession, Mylene made a career switch and broke into the culinary arts profession in 1997 when she opened "Chocolate by Mimi." Within the realm of that business, Mimi began teaching chocolate candy making classes to children and adults. Over the last 7 years, Mimi's cooking classes have expanded to all kinds of nutritious delights, as she has taught dozens of cooking and confection classes for hundreds of students at Reston Community Center. Mimi loves to cook, especially in large quantities (why make one pie when the oven can hold eight!) Mimi lives in Great Falls with her husband, two children, and a variety of pets.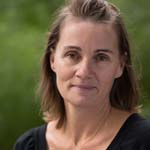 Edwige Pinover is the instructor for French classes. Edwige is a native of Saint Jean de Monts, France, and has lived in the US since 1998. Edwige earned dual undergraduate degrees in English and French from George Mason University and a masters degree in education to teach French as a foreign language. She also received a license from George Mason University for teaching French in grades K-12. Edwige taught French in the immersion program at Kent Gardens Elementary School in McLean, and at Kilmer Middle School in Vienna. For the past four years, Edwige has worked exclusively as a private teacher for homeschool families and as a tutor for public high school students. She has a passion for traveling and for the francophone world. Edwige lives in Herndon with her husband and two children.
Play-Well Teknologies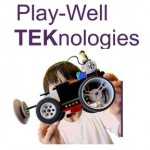 Play-Well TEKnologies is the instructor for hands-on, LEGO based engineering classes. The company has been 'Teaching Engineering to Kids' since 1998 in the San Francisco Bay Area. The company has expanded all over the country thanks to overwhelming support from kids and families. PlayWell Teknologies currently offers camps, classes, parties, and events in 17 states and DC. Their instructors have varied careers and educational backgrounds in engineering, science, or architecture, and more importantly, all share a common enthusiasm for kids, engineering, and LEGO.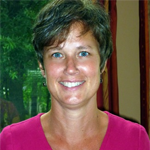 Kathy Preisinger is the instructor for Little Hands Family Music and Worlds of Music classes. She earned her bachelor's degree from Texas Tech University, and a master's degree from Southern Methodist University, both in Music Performance. She is Master Certified (Level 3) in the Orff Schulwerk methodology from the GMU Potomac Arts Academy. Orff Schulwerk is total, active involvement in music making that incorporates speech, singing, movement, and instrument playing in a creative environment. Kathy teaches studio flute and recorder lessons, and previously maintained teaching studios in Texas, California, and Alabama. Kathy has taught in the Little Hands music program since 1997, and has contributed to writing several early-childhood music programs and curricula for Kindermusik International and Little Hands. She lives in Centreville with her musical husband and children.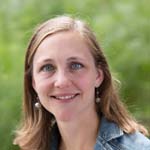 Megan Reynolds earned an undergraduate degree in education from the College of William and Mary and a Masters in Library Science from Catholic University in Washington, DC. Megan earned additional credentials from The University of Virginia in gifted education. Megan worked as an associate librarian for the Arlington Public Library system before transitioning to teach in the Arlington, VA, public school system first as a librarian and then as a resource teacher for the gifted. In these roles, she developed student research activities and devised enrichment programs for in mathematics, logic, reasoning, and verbal skills. One of Megan's passions is children's literature which she explored with students in a mock Caldecott club, by founding middle school and high school book clubs, by serving as a reviewer of children's fiction and non fiction books, and as a contributor to the annual Capitol Choices recommended reading lists. Megan lives in Vienna with her family.
Robot Works

Robot Works, LLC, is a small, veteran-owned business specializing in hands-on science and engineering classes. Robot Works specializes in teaching the design, building, and programming of robots using the engineering design process for K-12 students. Their instructors believe that robotics integrates all STEM subjects while fostering creativity, problem-solving, critical thinking skills, and teamwork with the benefits of tangible, hands-on projects. Robot Works started as a series of informal summer camps in 2004, but grew in popularity and size until finally opening a permanent robotics lab in Burke in December 2015. In their lab, Robot Works offers camps, workshops, and after school classes using a variety of robotics platforms, a rich selection of components, and state-of-the-art electronics and computer systems. Their Board of Advisors consists of parents, teachers, home-schoolers, and small business owners. Senior instructor Dan Gallagher has over 40 years of experience providing analytic, engineering, and operational support to the US military and federal government agencies.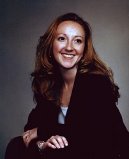 Melissa Romano is a graduate of Cornell University College of Architecture, Art and Planning with a 5-year professional degree in Architecture. She is registered and licensed as an NCARB certified Architect in both Virginia and Arizona, and has worked as Associate Partner for award-winning Architectural Firms in both locations. Melissa was involved with the design of a wide range of projects including the Golf Clubhouse at Cabo del Sol, Mexico, the Scottsdale Hangar One project in Scottsdale, Arizona, and locally, the Herndon Fortnightly Library. Her love of design and of teaching will create an exciting and interactive classroom where students will share in the discovery of the amazing overlap of mathematics, science, art and history that is Architecture. Melissa lives in Reston's Lake Anne community with her husband and three young sons.

RunFit Kidz is a northern Virginia-based physical education program for students founded by fitness enthusiast Corky Sturtevant. Corky is dedicated to the mission to "educate, foster and promote the benefits of running and healthy living to children." She has been involved in youth fitness for over 11 years as a lacrosse and volleyball coach and physical education teacher. She discovered her passion for running over a decade ago and has since completed nine marathons including two Boston Marathons, the New York City Marathon, numerous half marathons, 10-milers and 5k's as well as many triathlons including a Half Iron Man. Corky is a Road Runners Club of America (RRCA) certified running coach. She also holds the designation of USA Track & Field Coach – Level 1 as well as Aerobics and Fitness Association of America (AFAA) Group Fitness Instructor. Corky earned a B.S. in Communications and K-8 Teaching Credential. She is the mother of three elementary-aged children. All other RunFit Kidz instructors are equally qualified to teach youth fitness as certified running coaches, personal trainers, group fitness instructors, or physical education teachers.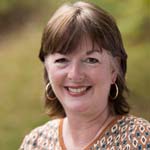 Anne Sharp is a writer, editor, and educator who graduated from The College of William and Mary and taught in the Virginia Beach and Fairfax City Public School Systems. As a middle and high school teacher, she developed curriculum, taught creative writing, English, journalism and sponsored the yearbook, literary magazine, and student newspaper. After leaving full time teaching, Anne has kept writing in her life by designing newsletters and writing articles for community and professional organizations. She has tutored students in English, history, and the college application process. Higher education became a focus of Anne's work when she was invited to serve on boards at several Virginia universities. In that service, she integrates writing through designing brochures, writing articles, letters, and blogs. She is most proud though, of establishing an interdisciplinary non-fiction writing program that pairs college students with professional journalists. Through her business Well Penned! Anne also works as a coach to writers of all ages working on college essays, memoirs, poems, journals, articles, and travel stories.
Peter Snow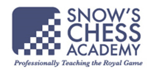 Peter Snow is the instructor for Beginning Chess and Intermediate Chess. Peter has more than 37 years experience playing in tournaments of the U.S. Chess Federation and is rated in the top 8% of all U.S. Chess Federation players in the nation. Peter has over 13 years of experience teaching chess including the last eight years as the owner and operator of Snow's Chess Academy. Peter serves as the instructor and coach for the 2008-2011 Virginia State Scholastic Championship chess team from Greenbriar West Elementary School. He teaches and coaches at several other elementary schools that are regular top ten finishers in state competitions. Prior to teaching chess full time, Snow made his career as a business trainer for an accounting firm, a financial institution, software companies, and an educational product company. Peter has lived in Herndon for the last 22 years and raised his four children in Fairfax County.
Soccer Shots Is a national program focused on youth soccer development. Locally, Soccer Shots teacher soccer skills and sportsmanship at area preschools, day care programs, private schools, camps, and community recreational programs throughout northern Virginia, Washington, DC, and Maryland. Enthusiastic, energetic Soccer Shots coaches are recruited from among young adults and parents, many of whom are former soccer players and who are passionate about children's fitness. Soccer Shots' nurturing coaches will teach not only technical skills of the sport, but foster valuable life skills such as working with teammates, good sportsmanship, taking turns, and cooperation.
Rebecca Wahls
Rebecca earned a Bachelor in Fine Arts in Theater from George Mason University. She has worked with Acting For Young People (AFYP) since Fall 2012 teaching for after-school, summer camp, and showcase programs. As member of AFYP's Resident Acting Company, she currently appears in the touring productions of A Penny Saved and The Adventures of Polly Pedestrian while also writing and directing the Advanced and Mini Actors' showcase programs. Some of Rebecca's recent, professional directing work includes Dark Times at Grimesville High (an Official Extension Week Selection at the Capital Fringe Festival 2016); The 3rd Annual One Minute Play Festival; and Mother Knows Best with Rabble Crew Productions. She also works as an assistant director at DC area theatre companies such as Forum, 1st Stage, and Constellation Theatre Company.
John Waldron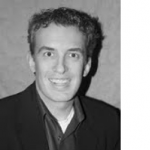 John Waldron is the instructor for the acting class at Compass. He also serves as the Elementary Education Director for Dodgeball Theatre. John has been working as an actor, instructor, and director for nearly 20 years. He received a BFA in Theatre from Virginia Commonwealth University. John has toured the country with the National Players performing in 'A Midsummer's Night Dream'. He has also toured with Theatre IV and performed with Adventure Theatre, Classica, and Murder Upon Request. John has directed at numerous theatre camps and workshops, as well as at Mount Vernon Community Children's Theatre.
Sheila Wise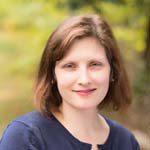 Sheila Wise is the instructor for elementary Spanish classes at Compass. She earned her undergraduate degree in Education with a concentration in Spanish from the University of Dallas in Irving, Texas. Sheila taught second grade Spanish bilingual students in Texas before obtaining her early teaching certificate. She taught English and science at a bilingual school in Madrid, Spain. During her assignment, she refined her Spanish fluency and enhanced her cultural experience by travelling throughout the Iberian Peninsula. She later taught Spanish for pre-K through 8th grade students at Morgan Park Academy in Chicago. "Profe Sheila" enjoys sharing her lifelong passion for the Spanish language and culture to Compass students.
All Compass instructors have undergone a criminal background search and clearance of sex offender status and crimes against minors.
Program Coordinators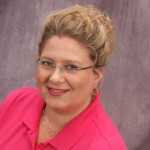 Jenny Grove-Bradshaw is the Director of Compass Homeschool enrichment. Jenny earned an undergraduate degree in Building Construction from Georgia Institute of Technology and a Masters degree in Building Construction Management from Purdue University. She also runs a small construction consulting business. She is involved in numerous professional and community organizations and the homeschool community. Jenny is frequently invited to speak on panels, at conferences, and at meetings on the topic of homeschooling. In 2014 Jenny was honored with the Toastmasters International District 29 Communication and Leadership award for "dedication, leadership, and contributions in the area of education" for her work with Compass. Jenny lives in Centreville with her husband and twin daughters whom she homeschools.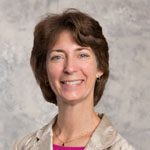 Jackie Elliott is the Program Manager for Compass classes. Jackie earned an undergraduate degree in Business Administration, specializing in Finance, from Bowling Green State University in Ohio. She also earned her Master of Business Administration degree, specialized in Marketing and Operations Management, from Case Western Reserve University. Jackie has held significant professional positions in both Fortune 50 and start-up companies, with her most significant career achievements in the areas finance and marketing. Jackie lives in Reston with her husband and her three children, one of whom she homeschooled.
Basma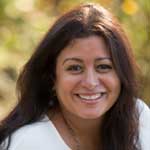 Basma´s bio is coming soon…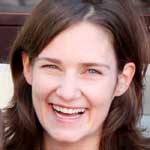 Laura Hammond is the web developer for Compass Homeschool Enrichment. Laura earned her degree from Cornell University, and worked for many years doing database development, web design and programming for various companies and government contractors. She now does freelance web work from her home in southern Spain and until very recently, homeschooled her five children.