Eta Sigma Alpha, Alpha Rho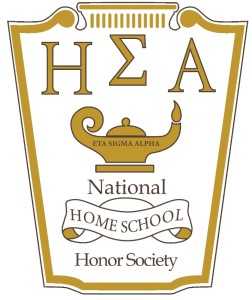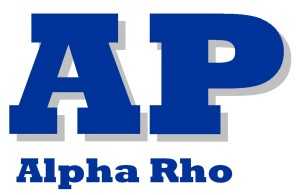 Compass is home to the Alpha Rho (AP) chapter of Eta Sigma Alpha (HSA), the National Homeschool Honor Society (HSA). Alpha Rho is one of over 300 chapters of HSA throughout the nation.
The goals of HSA are to:
Recognize and promote scholarship and academic excellence
Create opportunities for leadership
Foster networking and socializing among homeschooled students
Plan and participate in service projects
For many, HSA will provide a noteworthy extracurricular activity and credential on future college or scholarship applications. HSA is a student-run organization with two adult sponsors. The Alpha Rho is open to all qualified homeschooled students in the area, whether they take Compass classes or not.
In order to qualify for the organization, students must be:
7th-12th grade (see definition below)
Homeschooled, in good standing (see definition below)
Submit recognized test scores (see tests and thresholds below)
The Alpha Rho chapter will have regular meetings on the 2nd Friday of each month from 3:00 pm- 4:00 pm, and special events/socials as scheduled by the members. The first meeting will be Friday, September 15, 2017.
For more information or to receive an application, contact HSAAlphaRho@compassclasses.com
Membership and Eligibility
1.0 Age/Grade
Homeschooled students in middle and high school, grades 7th – 12th, may apply for membership in the Alpha Rho chapter of HSA, with the following clarifications/stipulations:
1.1     Students may apply for membership as early as June 1 at the end of their 6th grade year in preparation for membership starting in the fall of their 7th grade year.
1.2     Seniors in high school must apply no later than September 30 of their final school year in order to benefit from a year in the Alpha Rho chapter.
1.3     An applicant's grade will be based on the age-grade placement if the student were enrolled in traditional public school without grade skipping. Consistent with area placement cut-offs, a student must be minimum age 12 by September 30 of the membership year to be considered an eligible 7th grade student. Accelerated coursework, achievement, or aptitude testing may not be used to admit younger students.
2.0 Homeschool Status
2.1     Students must be in good standing as homeschoolers with their county superintendent's office as required by their state's law.
2.2     Students must be in good standing under the the Home Instruction Statute (§22.1-254.1) of the Commonwealth of Virginia including Options i through iv of home instruction, the approved tutor provision, or religious exemption. State of Maryland or Washington DC resident students must be in good standing under the home education statutes of their state/district. Students who attend a full time virtual academy or receive at-home instruction under the direction of or funded by a public, private, or charter school operating outside of the Home Instruction Statute shall not be eligible.
2.3     Students are asked to submit either their most recent Notice of Intent (NOI) or county's acknowledgement thereof, with their application (or similar official correspondence establishing home education status through RE or approved tutor provision.)
3.0 Test Scores
3.1     As required by the national Eta Sigma Alpha organization, achievement test scores are used to establish an academic measure for membership since GPAs among homeschoolers are not standardized. As part of a student's initial application, at copy of one of the following test scores must be submitted:
SAT (old version), minimum of 1800
SAT (newer version), minimum of 1200
PSAT 8/9, minimum of 1200
PSAT 10, minimum of 1200
PSAT NMSQT, minimum of 1200
ACT, minimum of 26
Iowa Test of Basic Skills, minimum of 90% composite score
Stanford Achievement Test, minimum of 90% on total battery
TerraNova 2 (CAT 6), 2nd Edition, minimum of 90% on National Percentile Rank
Classic Learning Test (CLT), minimum of 88
3.2     Administration of the above tests should be done in a group or proctored setting by someone other than the student's own parent. Test scores submitted to the Alpha Rho chapter should not be more than one year old at the time of application.
4.0 Compass Affiliation
Provided all other eligibility requirements are met, membership in the Alpha Rho chapter of HSA is not limited to students of Compass Homeschool Enrichment. At-large homeschool students from the Metro DC and northern Virginia areas are welcome to apply for membership, although slightly different chapter dues will apply to non-Compass students.
5.0 Chapter Dues
5.1     A member is also considered in good standing when he/she has paid the annual chapter dues. Chapter dues will be $20.00 per Compass student per year, or $30.00 per non-Compass student per year.  A Compass student shall be defined as one who is enrolled in one or more classes at Compass Homeschool Enrichment for the upcoming term. The additional $10.00 surcharge for non-Compass students is non-refundable for the current year even if a student later elects to enroll in a Compass class.
5.2     Chapter dues are intended to cover the chapter's annual registration fee to the national organization, cover the costs of basic office supplies, routine project materials, refreshments, induction celebration, year end party, and/or token speaker gifts.
5.3     Student members may elect to supplement chapter dues by organizing and executing additional fundraising activities for special programs, seminars, outings, charitable donations, and/or establishing and funding awards, prizes, or scholarships at their discretion.
5.4     If student members elect to purchase logo items, such as HSA T-shirts ($13-$14), pins ($15), or patches ($11) from the HSA bookstore, these items are outside of the scope of regular chapter dues, and additional fees will be collected.
6.0 Participation
Members are expected to attend 75% of all chapter meetings and special events; participate in all chapter-initiated fundraisers, and participate in at least two chapter service projects in order to remain in good standing.
7.0 Tentative Meeting Calendar
7.1     Chapter meetings will be held on the 2nd Friday afternoon of each month from 3:00 pm- 4:00 pm at Compass. Students may plan and announce additional dates for special activities.
7.2      Meeting dates for 2017-18 are: 9/15/17, 10/13/17, 11/10/17, 12/08/17, 1/12/18, 2/9/18, 3/9/18, 4/13/18, and 5/11/18.
8.0 Membership Term
8.1      The membership year will run from September 1 through August 31 each year.
8.2      New member applications will be considered through February 28 each year. Membership applications received after March 1, will be considered for the following year.